Written by Peter Boukouvalas
Being a student athlete is tough – there's no denying that.
Balancing the competing priorities of studies and high-performance training can be difficult as is. Throw in the ever-increasing cost of living on top and it can all very quickly turn into a house of cards ready to crash down around you with catastrophic results, affecting both performance on the field and in the classroom.
However, with the right support around you, this is something that can be avoided, putting you in a position to make that next big leap in your sporting career without letting your studies suffer as a consequence.
This is where the Elite Athlete and Performer Scholarship comes in. As an athlete representing Australia on the world stage in the sport of Archery, I know first-hand how expensive things can get in the pursuit of excellence, especially in a sport that is as time hungry as Archery is.
The Elite Athlete and Performer Program (EAP)
When I first began my studies at Charles Sturt in July of 2022, I was made aware of the Elite Athlete and Performer Program (EAP). There are four levels in the program and when I applied, I was accepted at the Elite Athlete level based on my representation in the sport.
This program alone provided a dedicated person to assist with organising academic support, study plans and flexibility to fit my sporting commitments around study. As great as all this is, it also opens the door to potentially access one more incredible opportunity – the Elite Athlete and Performer Scholarship.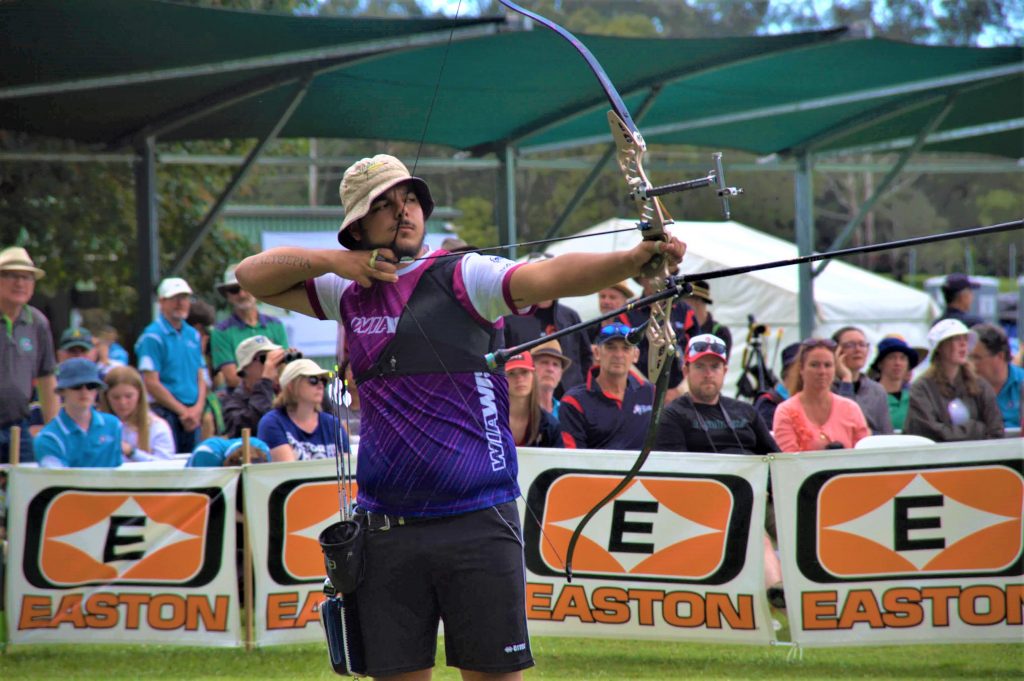 The Elite Athlete and Performer Scholarship
I applied for a scholarship in July and received my notice of scholarship offer one week after the closing date.
The offer was very easy to accept and shortly after the census date in August, I received a one-off payment of $1,250 from the scholarship.
For me, at the time, that financial help was crucial in my ability to be able to attend stage four of the Hyundai Archery World Cup in Paris as I was still required to make an athlete contribution of $750 to cover expenses for the trip due to my performance level at the time.
By receiving the scholarship, a huge burden was lifted from me, meaning that I didn't have to work as much over time to fund the trip and was able to dedicate more time to training for the World Cup.
Consequently, this all culminated in me performing well enough in Paris to where I was able to make a category jump in the National Categorisation framework to Olympic / Commonwealth Games Podium Potential, making me eligible for Australian Institute of Sport (AIS) funding at a a national level.
On top of all that, the extra training I was able to get also put me in an advantageous position going into the World Archery Championship trials in January.
I was able to finish in a great position, qualifying for the national team and I am now preparing for selection to attend and compete at my first World Championships in Berlin, Germany in July this year.
I can attribute much of my success these past few months to the time that the scholarship freed up for me.
The Application Process
Just like using the student portal for my studies, the application process was straightforward and easy to understand.
For any prospective applicants reading, all that's required aside from standard details that most forms ask for, is:
Supporting documentation
Some information on training and competition expenses
Your current level of representation, be that local, state, national or international level.
Probably the most important document you need is a letter from your National Sporting Organisation (NSO) verifying your representation level and your position on any pathway, development, or national squads.
You should already have this if you applied for the Elite Athlete and Performer Program as it's a prerequisite for the scholarship.
If you're unsure, reach out to Kate Staniforth and the team over at the elite athlete program or your sport's Athlete Wellbeing Engagement Officer and they'll be able to assist you.
Receiving an offer
In 2023, The Elite Athlete and Performer Scholarship will run for one session for successful applicants that accept the offer, with a $1,250 payment made two weeks after census date.
Unfortunately, not everyone will be successful in receiving a scholarship offer in the first round, but don't fear as your application will be reconsidered in round two, and you may indeed receive an offer.
The next round of applications opens on the 8th June and closes on the 23rd June.
More details on closing dates, eligibility requirements, FAQs or applying, can be found here.
Information about and how to apply to the Elite Athlete and Performer program can be found here. (This one is important for the scholarship, so do this first, to see if you're eligible!)
For student athletes of all levels, this is an amazing opportunity that should be looked at by all. It's easy, takes about twenty minutes to apply and is a massive support, all from one of the best universities for student athletes in Australia (IMO, of course!)
Don't miss out and be ready to apply on the 8th June!!!
Want to read another scholarship story?