Written by Mikayla Murphy
As Australians, we can never relate to the festive songs about seeing snow, building snowmen, wearing matching ugly Christmas sweaters, and drinking hot chocolates by the fire.
Us Aussies are here watching the movie Love Actually in our lounge room, without the big thick jumpers and instead we are wearing summer pyjamas with our fans on the highest setting.
The idea of having a hot chocolate in the Australian heat sounds horrible, but the Christmas song said, so you decide to make one to follow suit.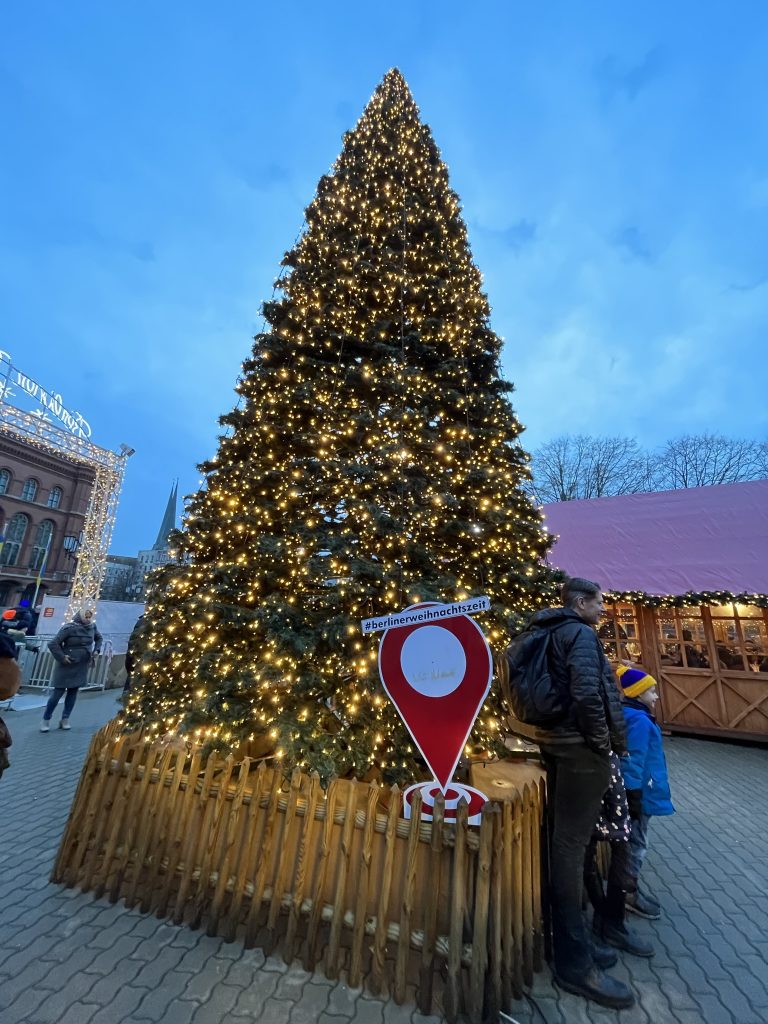 Having a White Christmas
Having a white Christmas was the ultimate dream for me, I wanted so badly to see the holiday magic of snow-covered trees outside, lights lit up in the streets, market stalls selling hot drinks and traditional European gingerbread cookies.
As a student, I never thought it would be possible to be able to afford my dream, but I persevered for it to come true. Booking my European dream gave me enough motivation to get me through the last session of study.
Having something to look forward to is always helpful for your overall wellbeing and I hope this encourages you to book that adventure you've been waiting for or to tackle a big goal in life.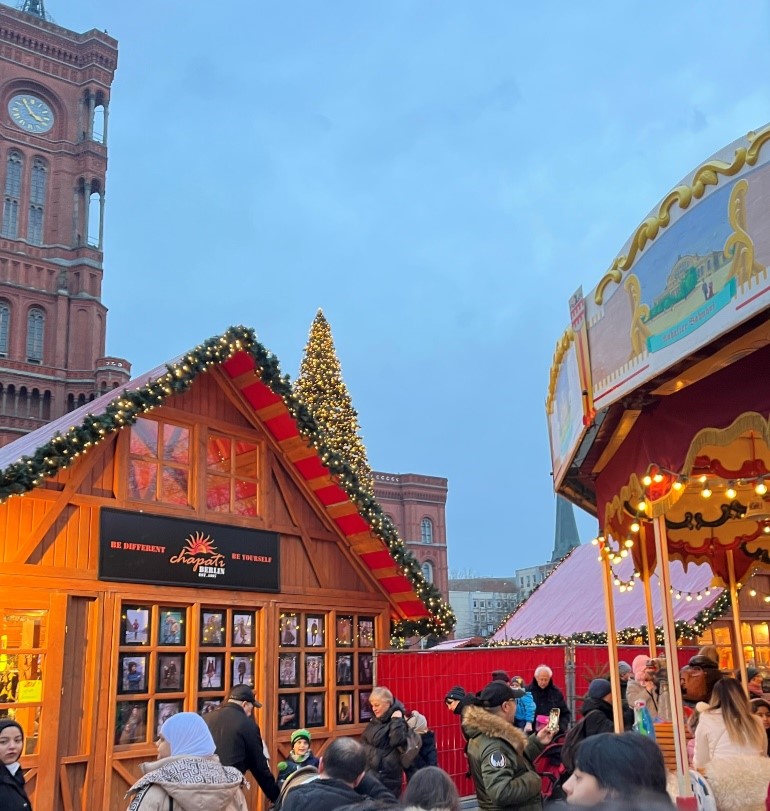 Let's explore my Christmas day, to encourage your next travel adventure!
My Christmas day was spent with my partner at the Alexanderplatz Christmas markets. The Alexandarplatz Christmas markets are one of the biggest and busiest markets in Berlin. There were so many Christmas trees set up and a huge welcome sign at the entrance.
There were 100 market stalls that were shaped like cute little log cabins, selling various goods such as ornate Christmas ornaments, hand crafted jewelry and plenty of food to choose from.
In the middle of the square was an ice-rink, where you could skate along to the Christmas music. I was too scared to join in on the fun on the rink because I didn't want to risk breaking my leg overseas!
It was still amazing to witness, and next to the rink was a giant Ferris wheel that overlooked the city centre. The first thing that surprised me was that all the stalls were cash only, they had ATMs on site but if you ever decide to go, make sure you have plenty of euros with you.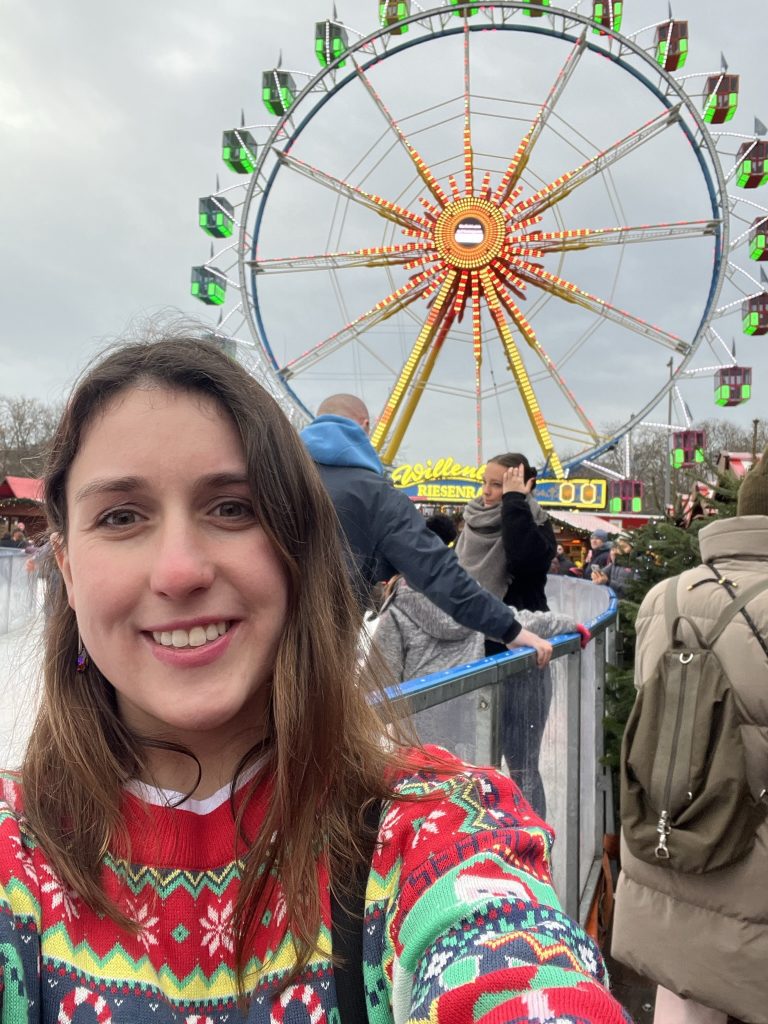 Time for food!
By this point I was starving, and I knew exactly what I wanted to try. I researched their most famous traditional food and I wanted to try their currywurst. Currywurst is the most common food item that are sold at food stalls across Germany. It is chopped up sausages with curry ketchup. It was so delicious that the plate was empty very quickly.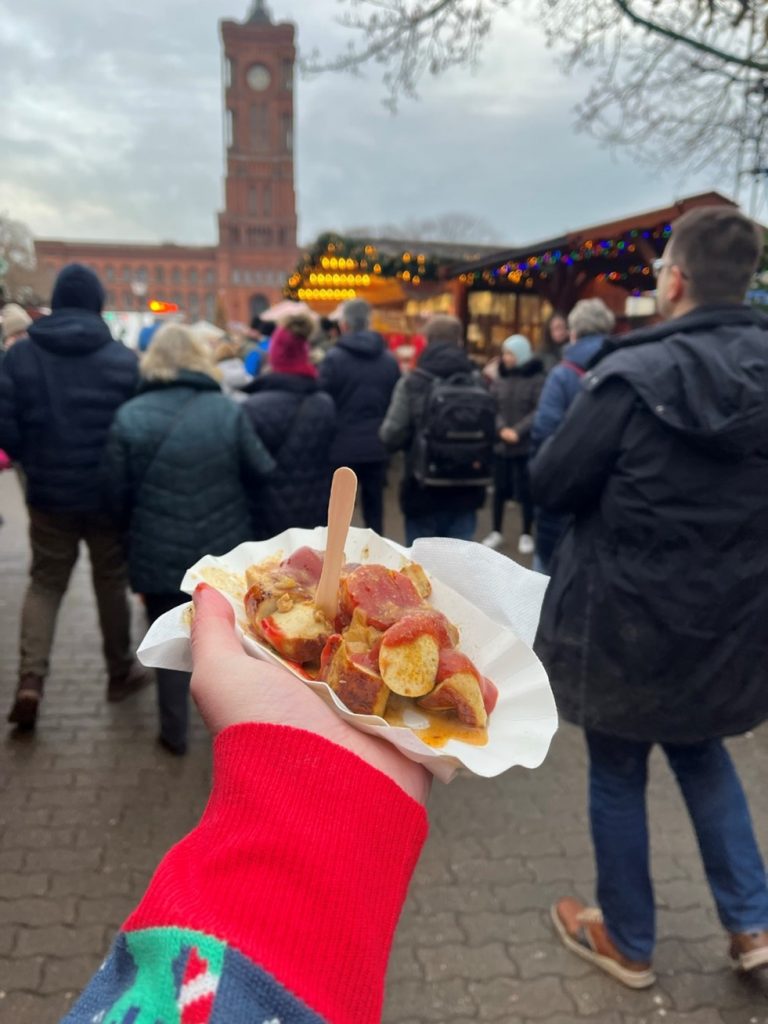 Now another traditional Christmas drink I wanted to try was the mulled wine. I'm not a huge fan of it but I'm in Germany on Christmas day – it's a must do. I honestly only wanted the drink for the cute cup that it came in. My boyfriend had the egg nog, but I didn't fancy that either. Look how cute the mugs are!!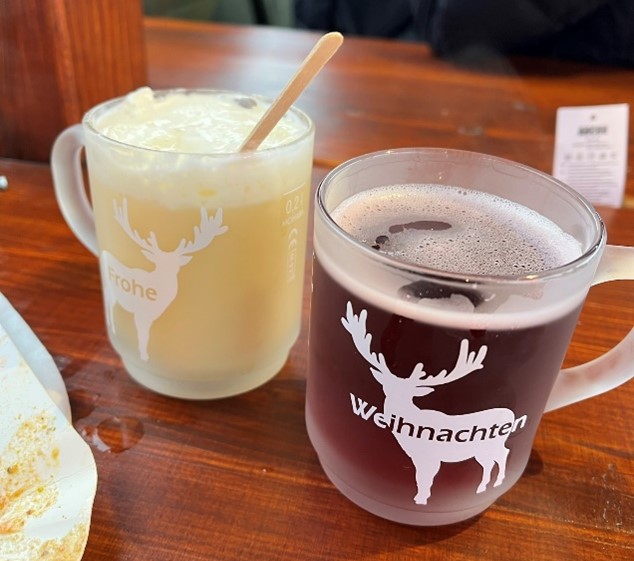 The next item we had to get our hands on was their pretzels. They had so many options for flavours sweet and savory. However, we had to stick to tradition and get the salty pretzel. It was amazing but could have been better with some warm butter, but overall it was incredibly tasty.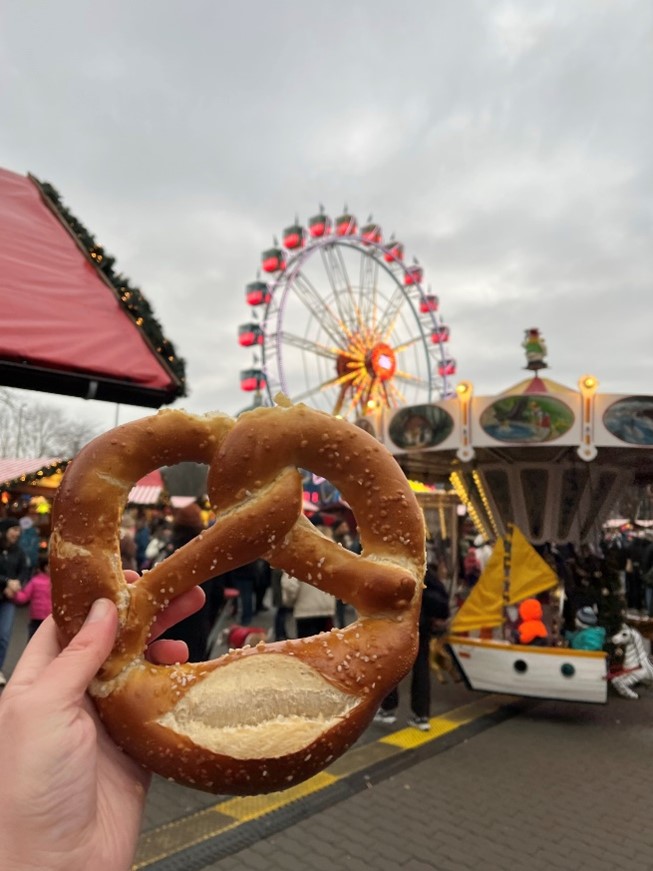 Now it was time for dessert. This one wasn't a traditional German food item, but still an amazing choice in my opinion. I grabbed a Marshmallow crepe! It sounds interesting but trust me it was perfectly warm on that cold day.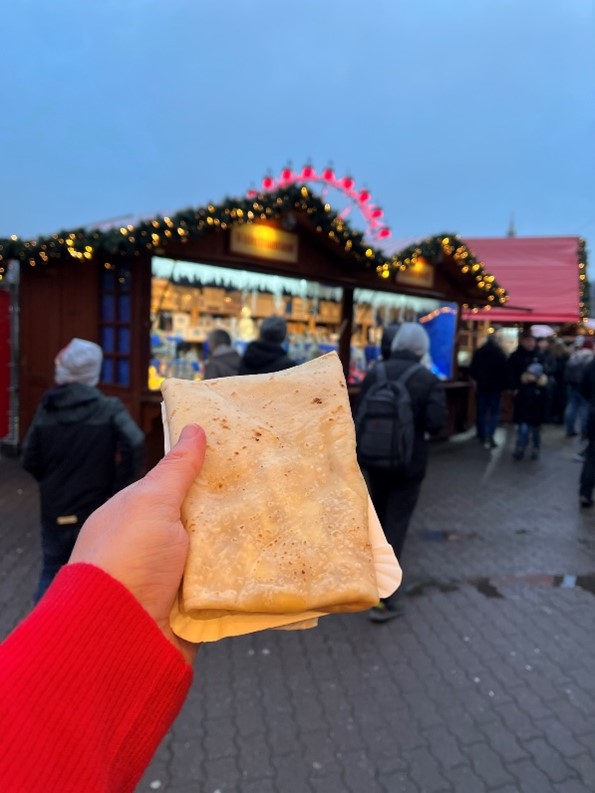 Ending the day
It was getting late by this point, so we decided to go to Checkpoint Charlie to see a part of the Berlin war. It was very surreal to see something that was part of their history. If you are a history buff, I recommend visiting to learn all about East and West Germany.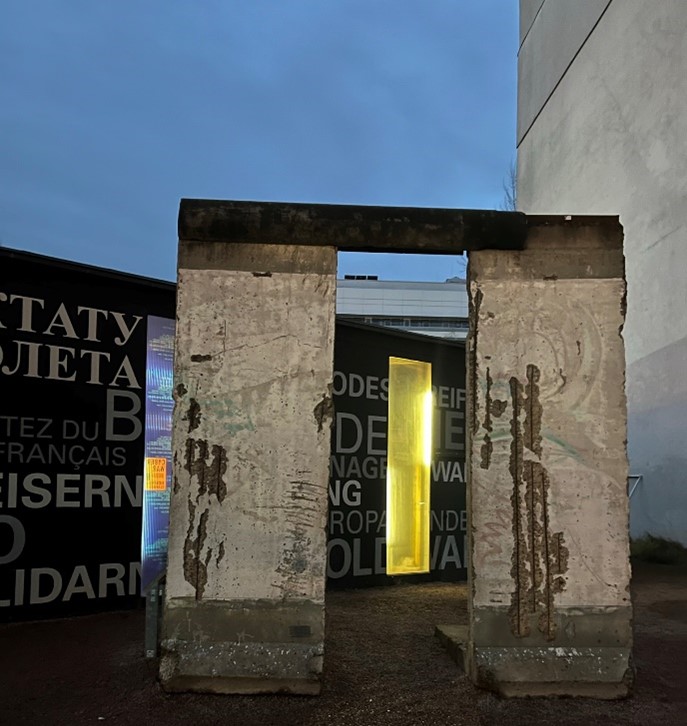 We ended the day at a German food hall with our fellow Topdeck travelers. I had a veal schnitzel while listening and dancing to traditional German music. I didn't get to experience snow falling or make snow angels, but I got to dress in matching Christmas jumpers and experience traditions other than my own. It was a memorable Christmas, something that I'll never forget.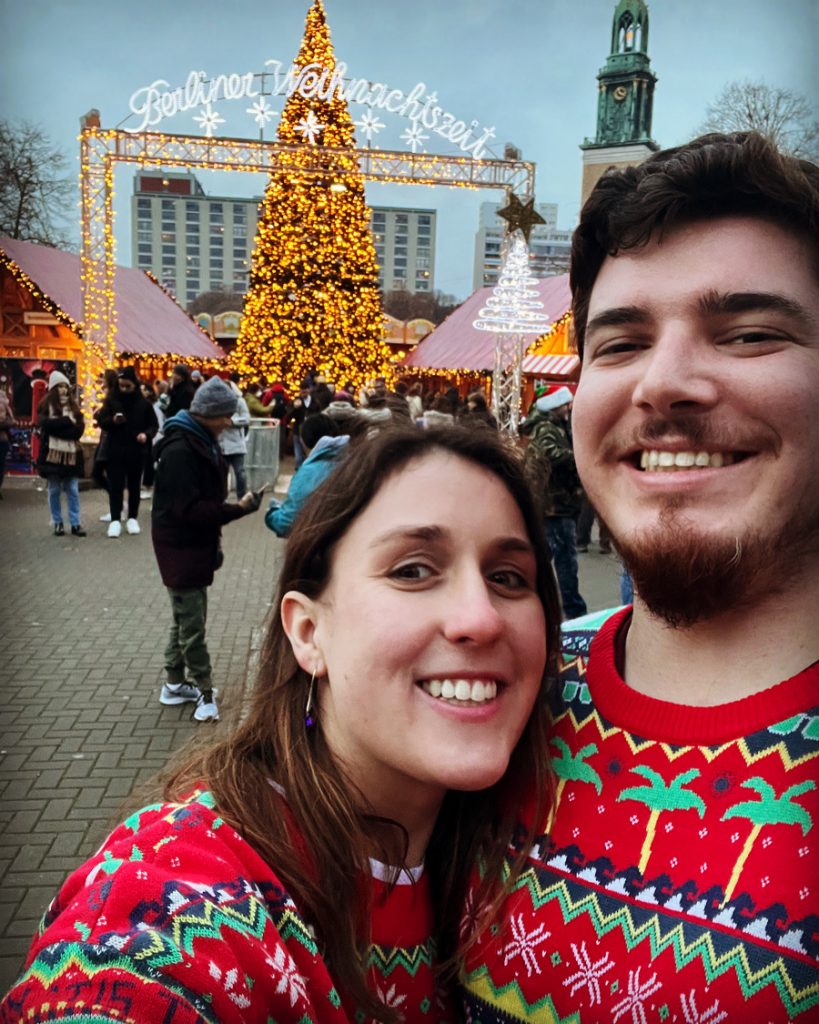 Want to hear another student's voice?