Written by Sophie Norris
"All the interns we take here are usually from Charles Sturt. If I were you, I'd go to Charles Sturt".
Who knew a conversation I had on my year 10 work experience at Fox Sports, would change the direction of my future and really, the course of my life?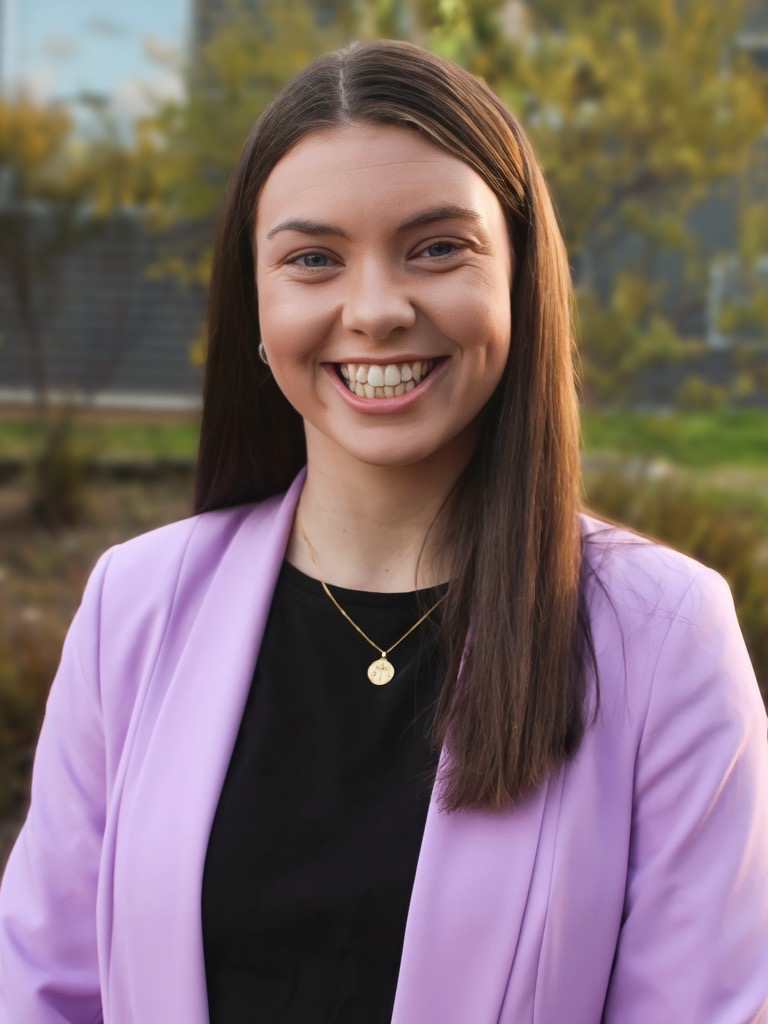 Growing up
Growing up as an only child on the sunny Central Coast there was one thing that was certain – I had always loved talking. When it got to that time of the school year when we had to give a speech and all the kids in the class were dreading it – I was secretly excited. I couldn't wait to talk about something I was passionate about.
As I moved through my school years, this seemed to be a noticeable trend. Public speaking, debating, speaking at assemblies and even speaking at year 12 graduation. By then I had a pretty good idea of what to include in a speech.
So it should've seemed obvious that journalism was something I wanted to do when asked that dreaded question by my year 10 careers advisor. But when I said I wanted to work at Fox Sports, she told me there was no chance somewhere like that would take a year 10 on work experience.
So what did I do? I emailed Fox Sports and set up my own work experience. That was the weekend I realised I wanted to be a journalist by profession.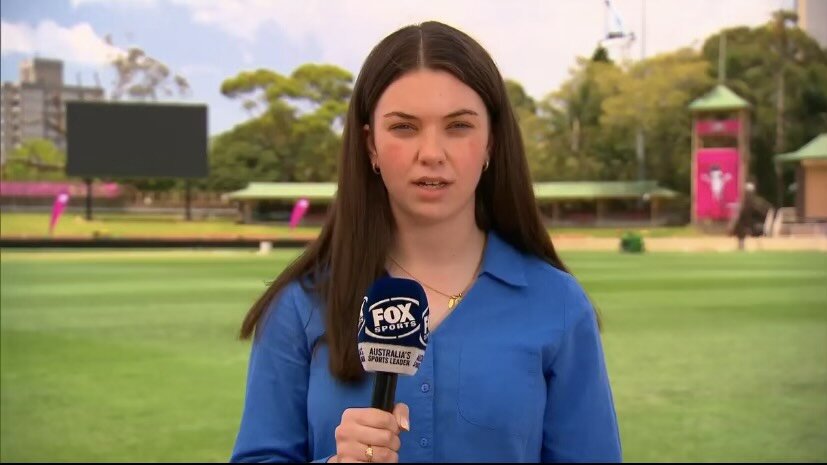 As I was about to leave their studios after the self-proclaimed 'best weekend of my life', I said goodbye to the producer. He asked me where I wanted to go to University and I had no clue – that was still a whole two years, a HSC and COVID-19 pandemic later at this point.
However, he told me "all the interns we take here are usually from Charles Sturt. If I were you, I'd go to Charles Sturt". 
And from that point onwards, I would always get asked why someone would want to move from the beach-side to freezing-cold Bathurst. But I'll tell you why.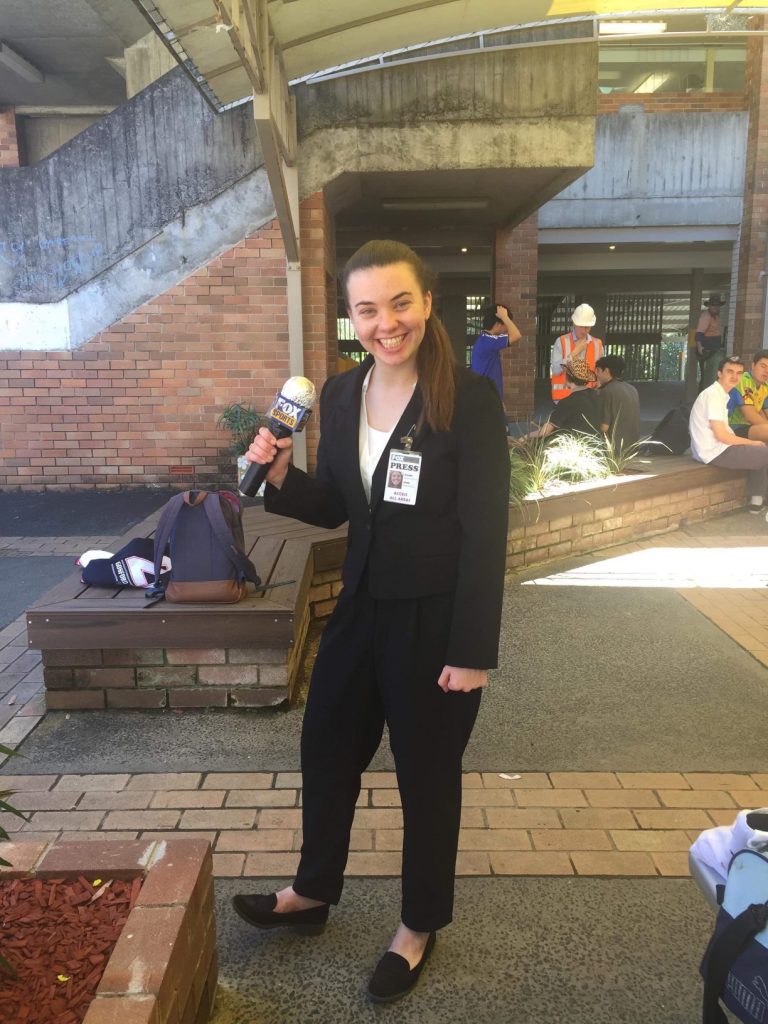 Journalism at Charles Sturt
The journalism course at Bathurst was, and still is one of the most highly regarded in the country. I loved the idea of moving away from home for the first time and I mean how cool is it to have a real-life radio station and a mock television studio right there on campus!
As I enter my final year of Journalism at Bathurst, I can tell you I've definitely made use of the radio station.
In my first year, I combined my high-school passion for history with my growing interest in Feminism, and what was born? Feminstory. My very own radio show that I co-host with one of my best friends and we chat about a "fabulous female" in history, every single week. You can find us on Instagram and Facebook.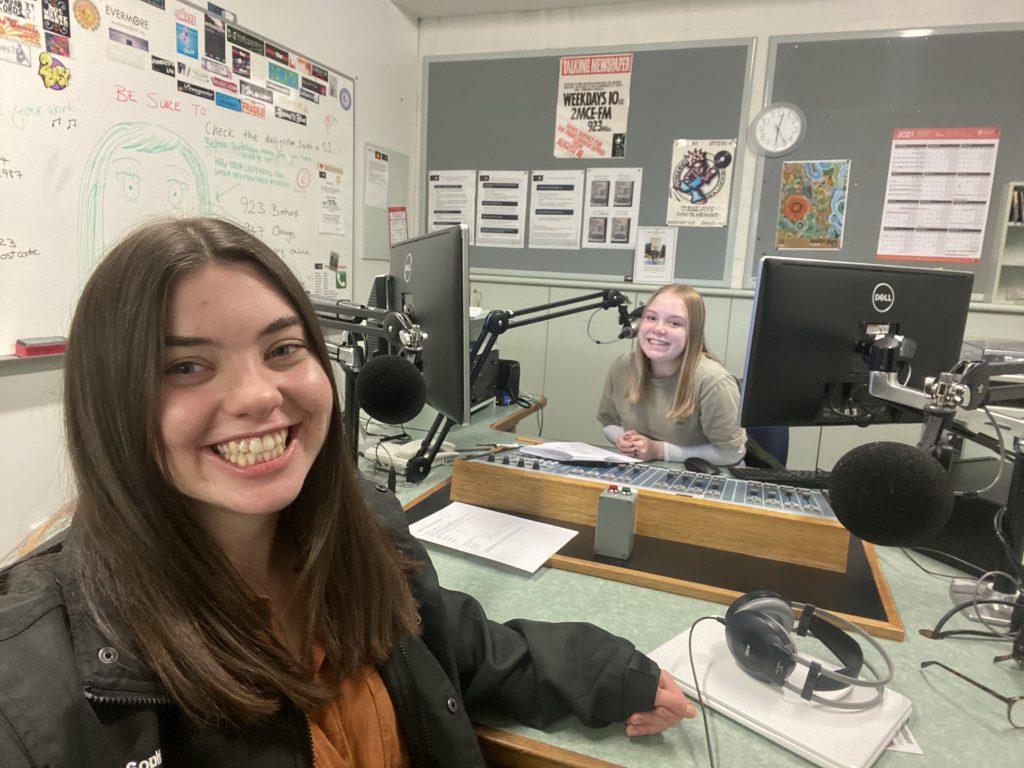 In my second year, I became a cadet journalist at National Radio News (NRN). Having the opportunity to work in a living newsroom whilst you're still studying is incredible. You get to put everything you learn in class into practice and out there for the world to hear. At NRN I get to research, write and broadcast national radio bulletins, it's a dream job.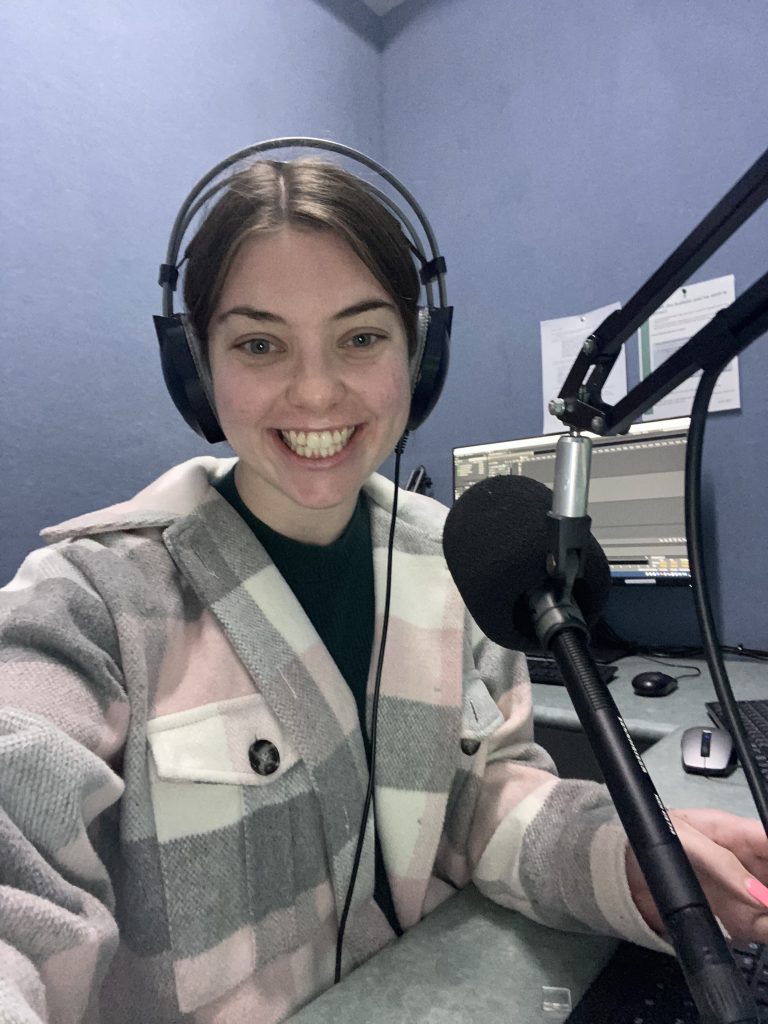 So, whilst moving to Bathurst was the scariest thing I did at the end of year 12, it was the best thing I've ever done and I wouldn't change it for the world. I've met lifelong friends, chased my dream and had fun whilst doing it!
I can't wait to see what my last year has in store for me and whilst I have no idea what I'll be doing the day after I graduate, that's half the fun. I know I'll come out as a graduate journalist who is ready to use her love for talking for good. And yes, I still love talking.
Want to hear more of this student voice?