Written by Tahlia Tranter
Juggling exams, work, study and life in general, sometimes all we need a little routine to help our well-being.
Treat this as your go-to guide to balancing life and uni. It is important to understand your physical, social, emotional and spiritual well-being. So, without further ado here is the deep dive.
Physical wellbeing
Of course, keeping your body healthy is important for both your mental health and physical health. Studies have shown that people who conduct regular exercise are around 20% less likely to develop a mental illness. Exercising is a great way to keep active and get those 10,000 steps in each day.
Sport is a great way to keep healthy too. Charles Sturt University offers a variety of sports including rugby union, rugby league, netball and soccer – just to name a few. Participating in sport clubs like these are great ways to keep active, make friends and have a fun day of sport.
Eating well and maintaining a balanced diet is a great way to keep your body healthy and happy. Eating the classic fruit and vegetables are a great way to lower health risks. I know what you're thinking. Really! Fruits and veggies. Really! But these small things can make a big difference. And of course drinking lots of water throughout your day is essential to your well-being.
Social wellbeing
Spending time with friends, peers, family and even roommates makes a big difference in your day. Having a connection with any loved one is vital to maintaining your social wellbeing. Having those people to lean on is a gift that can't be replaced.
Random acts of kindness are a great way to show respect and support to others in need. Giving to those less fortunate can make you feel confident, optimistic and happy. Kindness is a human quality that you can be truly proud of.
Emotional wellbeing
Striving for a balanced lifestyle is such an important part of life. Balance can be a hard thing to find. Thinking about study, exams, social life and work can be overwhelming. Having a routine is a great way of finding the perfect balance. This can also assist in managing stress and can help stay positive.
Other ways of balancing emotional wellbeing are seeking support. Friends and family are great examples of support. However, the support Charles Sturt University offers has helped me and so many others along their emotional journey.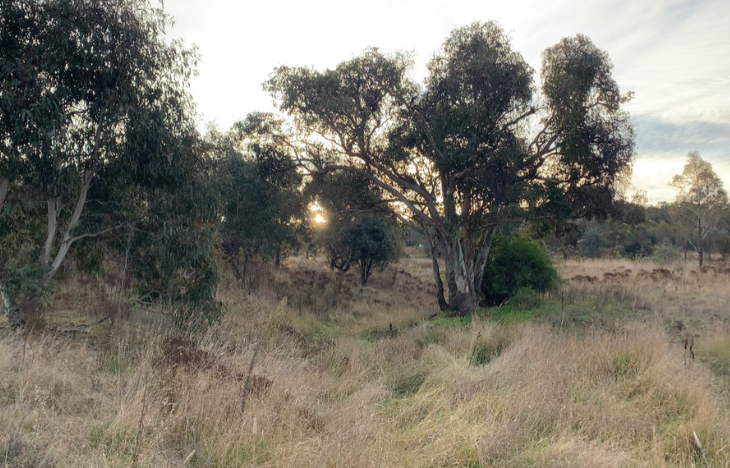 Spiritual wellbeing
Yoga and meditation are both fantastic ways to get your body moving and to put your mind at ease. Relaxing your mind can relieve stress and allow you to reset for the day.
Spending time with nature is known to reduce blood pressure and can, of course, improve your vitamin D levels. Maintaining a stable level of vitamin D can help prevent infections and reduce inflammation. In essence, a dose of sunlight will do you a world of good.
If you're more of a writer, like myself, keeping a daily journal is a great way of resetting and recapping your day. A journal can act as a comforting way to relieve stress from the day.
Collectively, the suggestions in this guide can improve your wellbeing. It is important to take care of your mind, body and soul and to appreciate the little things in life.
Want to hear more of this student's voice?