Written by Meg Seis
Whether you are just starting uni this session or getting back into it for another study stint, it's difficult to settle in and get into the swing of study.
Tackling that first assessment can be a daunting task, especially if it's your first session of study so here is a guide to help you out with getting it done to make life a bit easier.
It is important to get assignments in on time to maximise the marks you can receive, however it's important to remember to have a healthy balance.
A bit of help from the Charles Sturt Academic Skills and Library teams can help you feel confident to get them done, and they have a range of resources to use to plan your work, build your skills and find the best resources for your assignments.
5 steps to assignment success
5 steps to assignment success is a valuable resource to help knock over that first assessment, which you can read in more depth here. Make sure you understand the assignment rubric and subject outline so you don't miss valuable marks.
Start planning early, do some research using the library tools, put it into words, reference your work then polish the assignment off.
This webpage has a few handy links to guide you through this process so make sure you check it out and follow the steps and guidelines.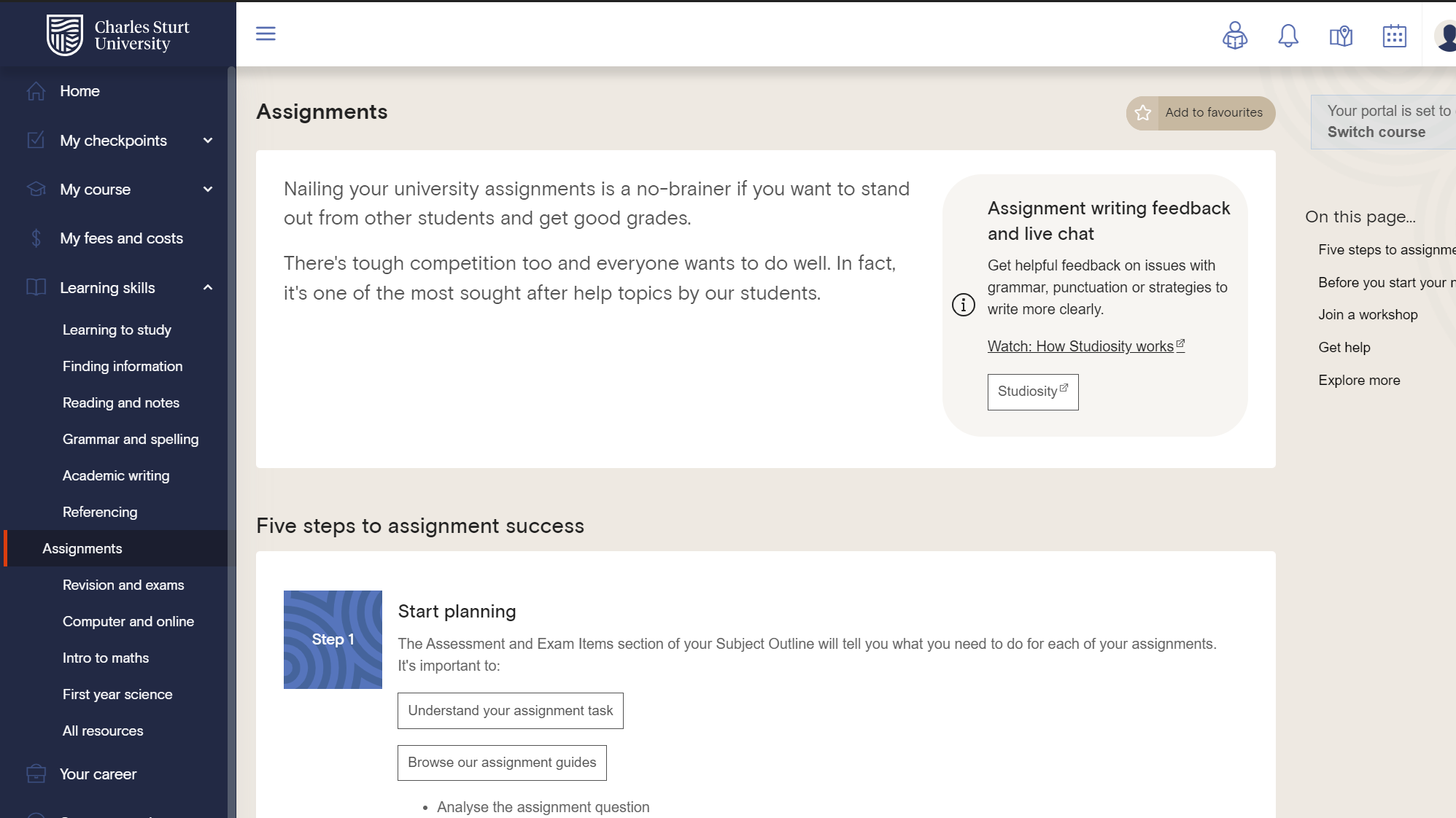 Find the best information
The library is an amazing resource for finding information for your assessments.
The library staff are always more than happy to help out and you can make an appointment to talk to a librarian.
They have a huge collection of
Online books
Textbooks
Journals
Research databases
…to help you get the most reliable sources of information.
They also have some great self-help resources such as library guides and online workshops. Online Library workshops are a great tool to help you learn how to use the library and develop research skills associated with study, so have a look at the ones scheduled and coming up or listen to an online recording.
For more information, head to this link and sign up for some workshops.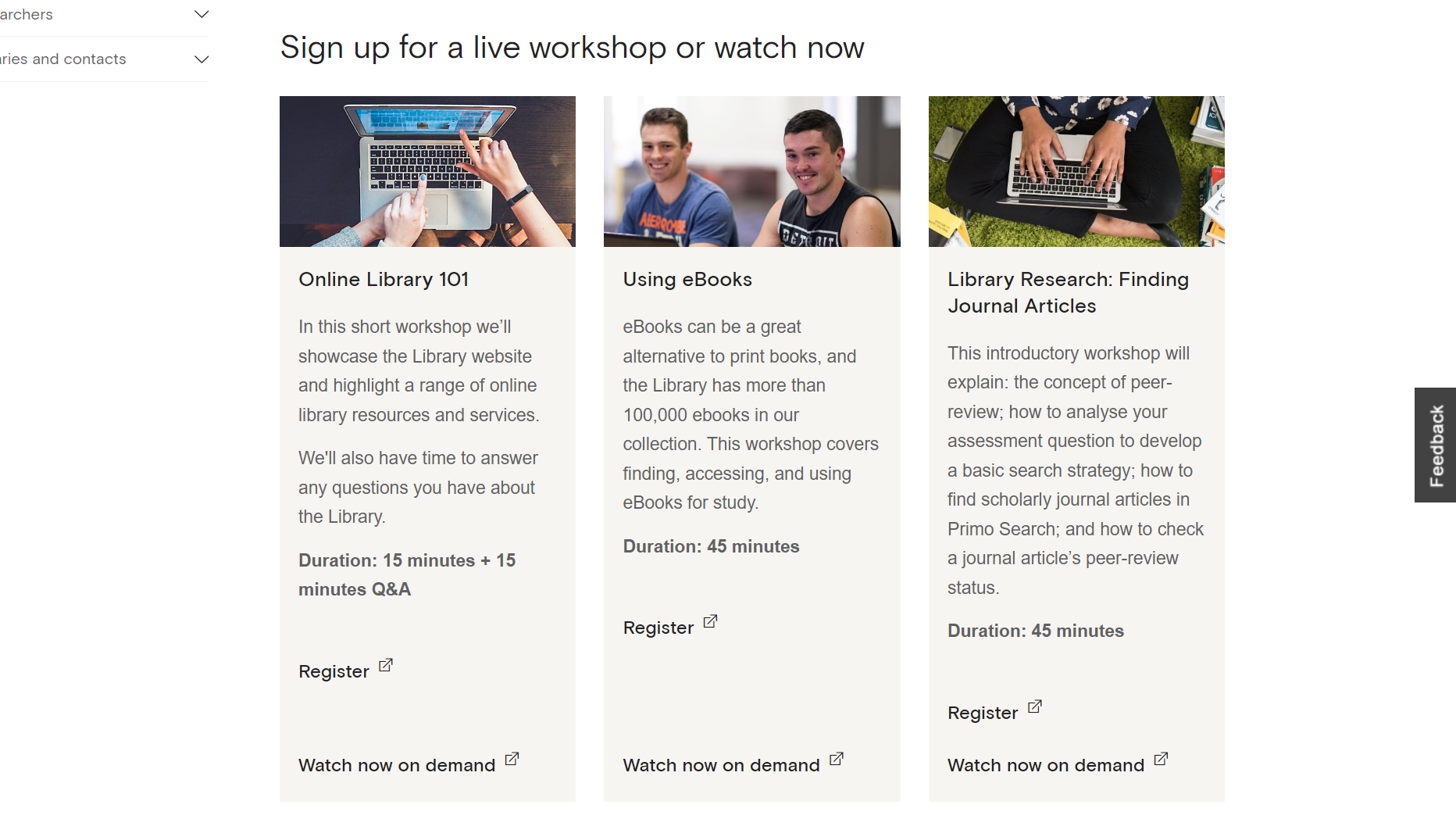 Sharpen your Academic Skills
Charles Sturt also offers some opportunities to sharpen academic skills and make your writing more professional.
Attending an Academic Skills workshop or checking out the information on the Learning to study page on your portal can help develop good reading, note taking, writing, referencing and critical thinking skills.
Head to this link to check it out and for more information.
Proofreading and assignment feedback
One of the tools I find most valuable with my study is the proof reading and assignment feedback service the uni provides.
Grammarly is also a great tool to help you proofread your work but you can get feedback on ways to improve your assignment and get guidance on how to go about it from the Draft Assignment Feedback service.
They have a quick response time and give some good guidance on where to improve. Check out Studiosity and ace that next assignment!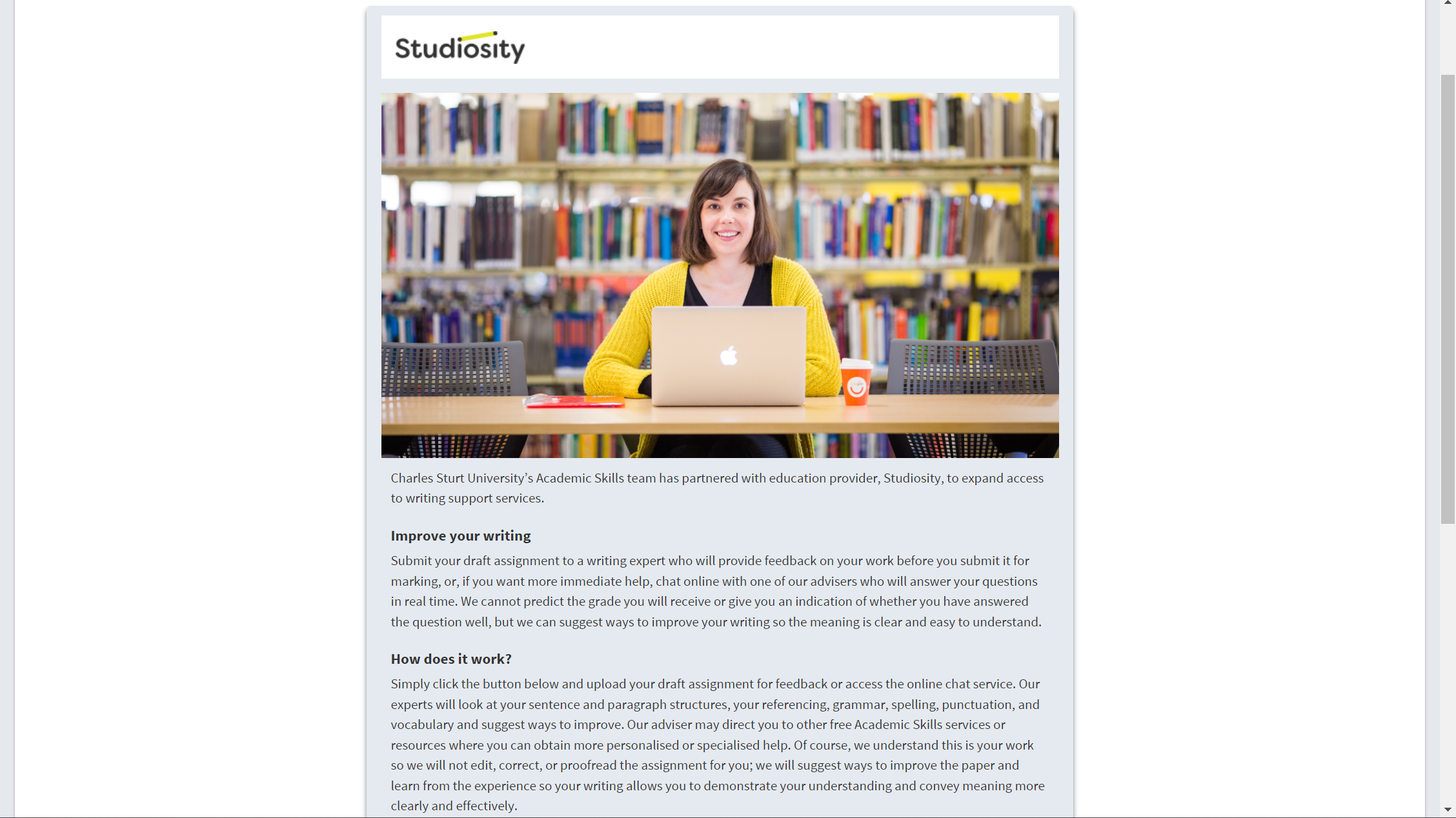 Good luck!
While it may seem daunting now, taking the first step and starting the assignment is the hardest part. Once you get through that first step, follow some of these links to guide you through the rest of the process and make the most of the resources the university provides to ace your studies this session!
Want to hear another student voice?