Written by Elijah Fountain
Rainbows are a symbol of pride and diversity within the LGBTQIA+ community, and at Charles Sturt University it is showcased everywhere to share the inclusivity of its community, whether on stairs, wall posters, or on its official logo during pride month.
Charles Sturt has made a commitment to support all students as they learn to gain independence while studying, particularly the vulnerable. Living in university as a queer student can be isolating and daunting.
As we continue Session One and start our assessments, understanding the support for queer students becomes incredibly important. Here's the main support and programs for LGBTQIA+ students.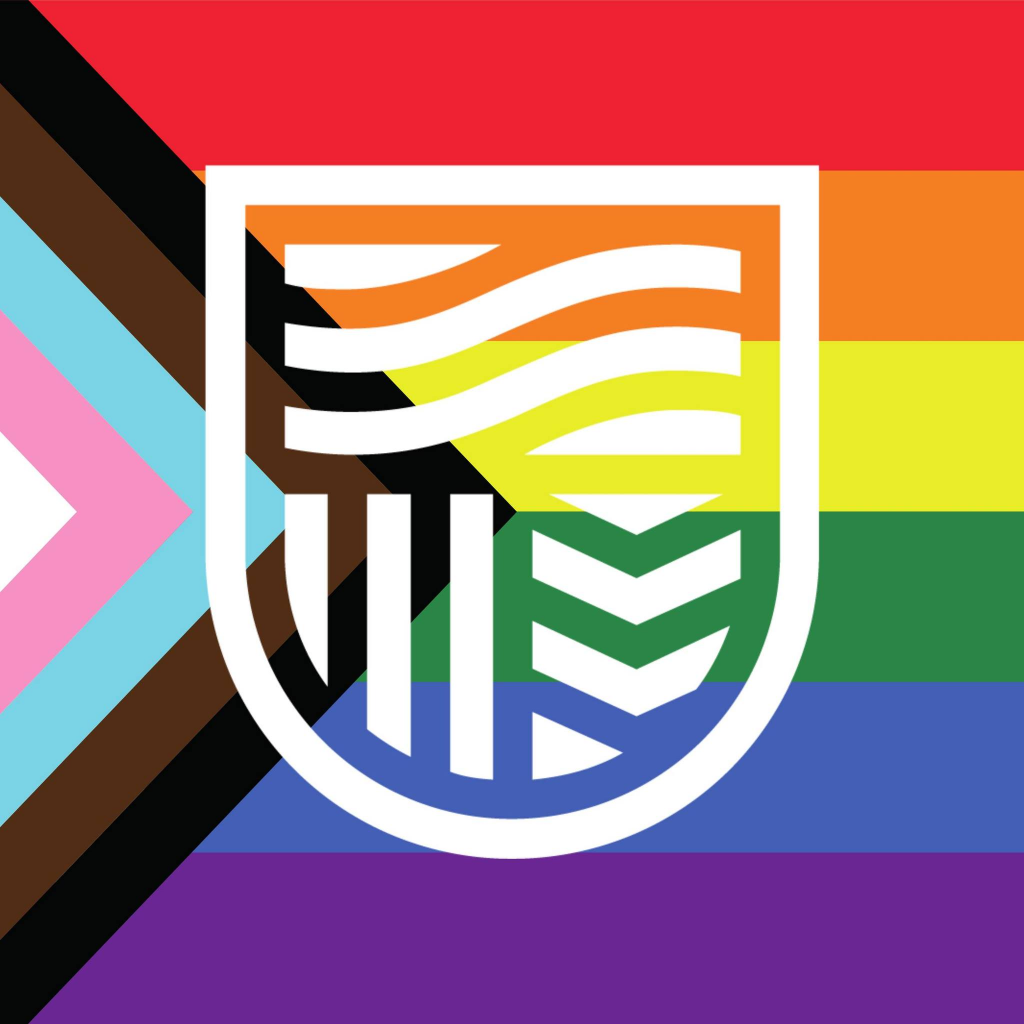 Ally Program
New students feel isolated as they are misplaced into an area for an extended period of time, Charles Sturt University attempts to change that with this program.
The Ally Programs allows the connection and communication of queer students to Ally students and professors.
Whether in the closet or openly out, it is important to discuss issues you face with your sexual or gender identity. It is completely private and confidential, allowing students to express themselves without judgement from peers regarding sexual and gender identity. 
Designed as a safe space for queer people on campus to enquire with questions that may be important regarding LGBTQIA+ issues, the Allies are trained through a short online program allowing Allies to empathise and efficiently communicate to students.
To initiate contact between an Ally is via email on the 'Find an Ally' section on the Charles Sturt University homepage.

World Pride in Wagga Wagga
To promote a sense of unity for the students under the LGBTQIA+ community, Charles Sturt university promotes and actively sponsors the Wagga Wagga Mardi Gras event during world pride.
Since 2019, Charles Sturt University has had a float that displays the Charles Sturt logo in rainbow colours and rainbow graduation caps. To let queer students, professors, staff members and alumni be open with who they are in a vibrant safe space to the community.
Wagga also has a LGBTQIA+ film festival during Mardi Gras which portrays the unique experiences of queer people using the medium of film making so people feel more represented in media.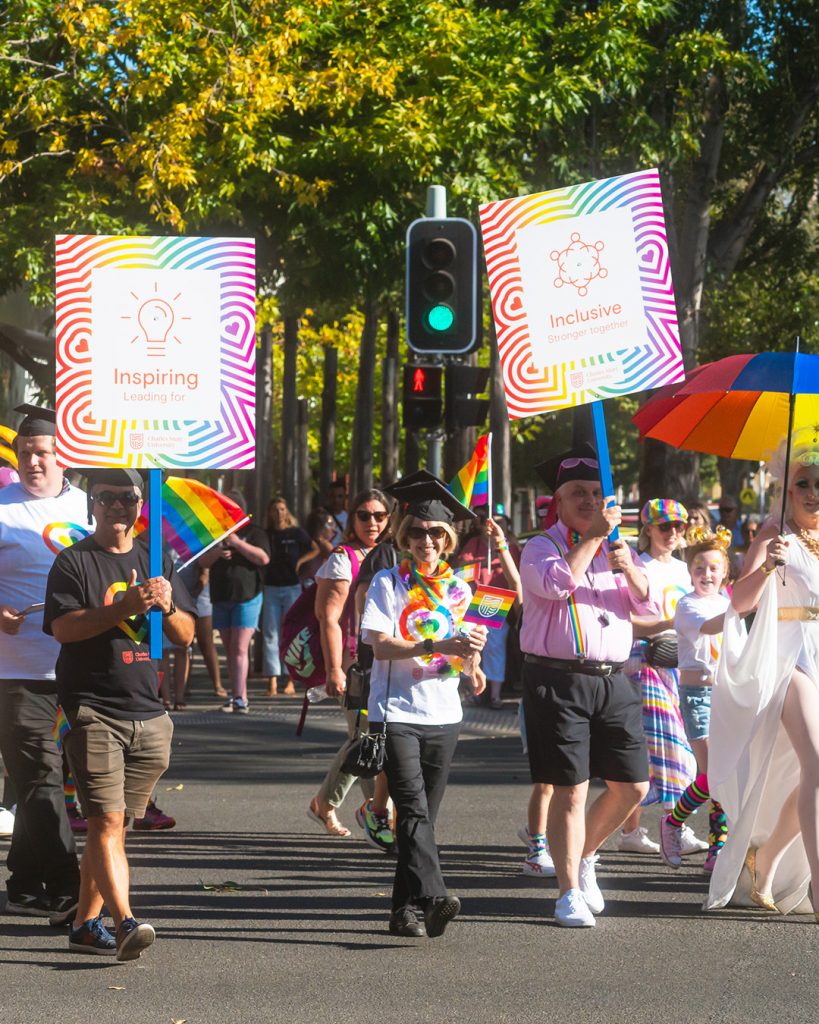 Chosen Name Program
Transgender students with a birth name who have not changed it legally struggle to transition with everything being labelled as their first name.
The Chosen Name Program allows you to change your name to any name you like on the system to combat dysphoria and public safety violations like 'outing' or discrimination.
The Chosen Name Program changes
Your student portal
The class list
Email communications
The interactions you have
PRIMO library system
The Chosen Name Program is still developing and within the next few years will evolve to add your chosen names to more places where possible due to technological and legal issues presented. You can access the Chosen Name Program here.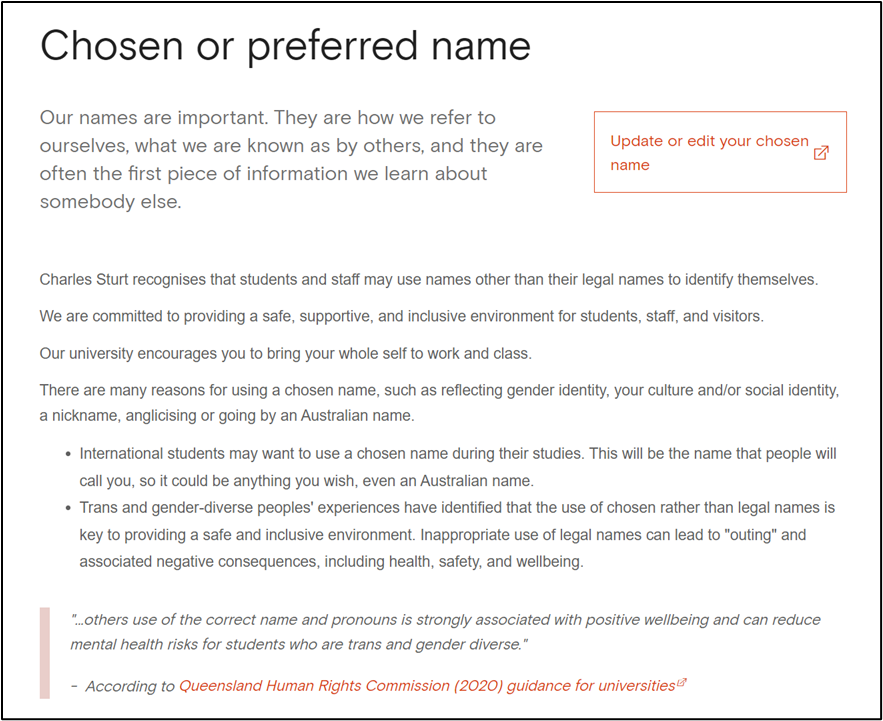 Important numbers and Mental Health Facilities
If you ever feel overwhelmed, blue or anxious by anything, it is important to seek guidance from mental health professionals.
Charles Sturt University provides free counselling to all Charles Sturt students. To book an appointment, please click here.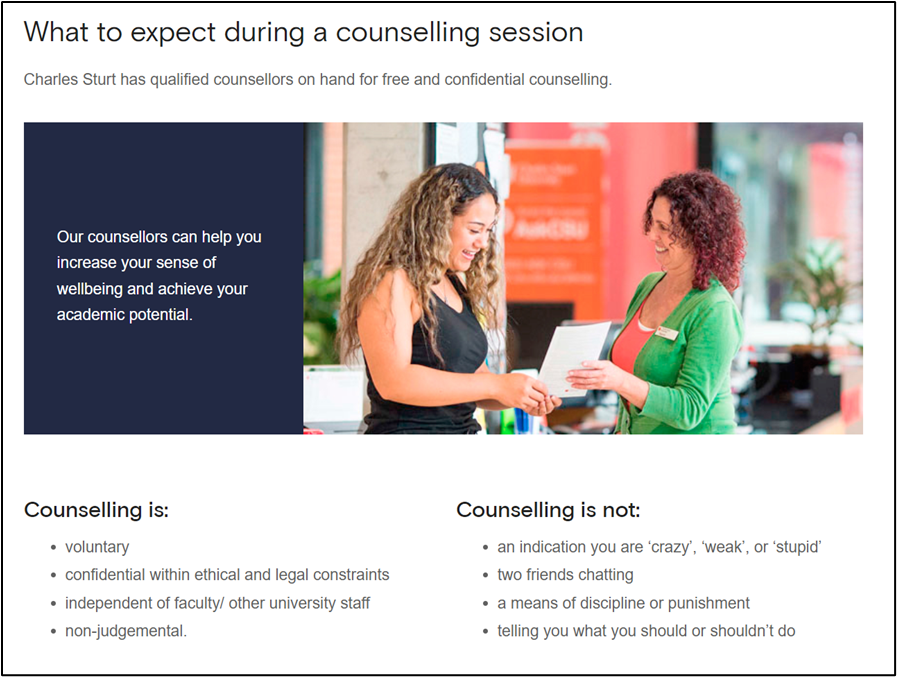 Online Services
Some accessible online services include the following:
Qlife: https://qlife.org.au/
1800 Respect: 1800 737 732
LGBTQIA+ Violence Service: 1800 497 212
Student Wellbeing Support Line:
Call: 1300 572 516
Text: 0480 087 002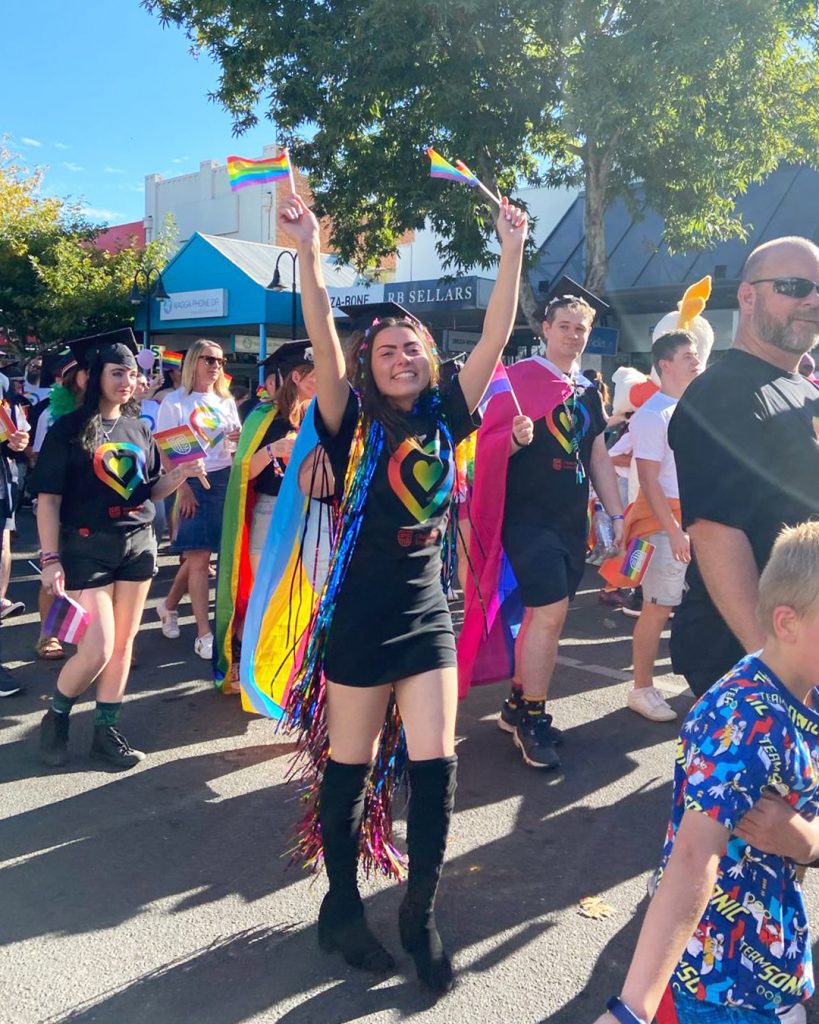 Want to hear another student voice?