Written by Michelle Curry
Eating healthy while studying at university can come with some challenges. You're juggling your time watching lectures, attending tutorials, completing assessments and maybe even a part-time job or family commitments.
There is a lot to do and often we are rushing to get to class on time, and it is easy to grab some takeaway for lunch. Even though it is convenient and yummy it is often unhealthy, and it can get really expensive.
Packing your own food
Packing your lunch and snacks for university ensures that you're filling your body with a delicious and nutritious meal, and it can also save you some money.
The first thing is to get yourself a lunchbox, with an ice brick. The weather can change very quickly, and we do not want anyone getting sick from not having their lunches kept cold. Most campuses have facilities for reheating meals, or a sandwich toaster so make sure you check out what's available on your individual campus.
Here are some of my favourite lunches that I have taken to campus recently:
Salad with honey mustard dressing
Tomatoes, cheese, carrot, spinach leaves, onion, capsicum, a pear, and some store-bought honey mustard dressing. I find adding in the pear adds some lovely crunch to this recipe and also sneaks in some more fruit into my diet.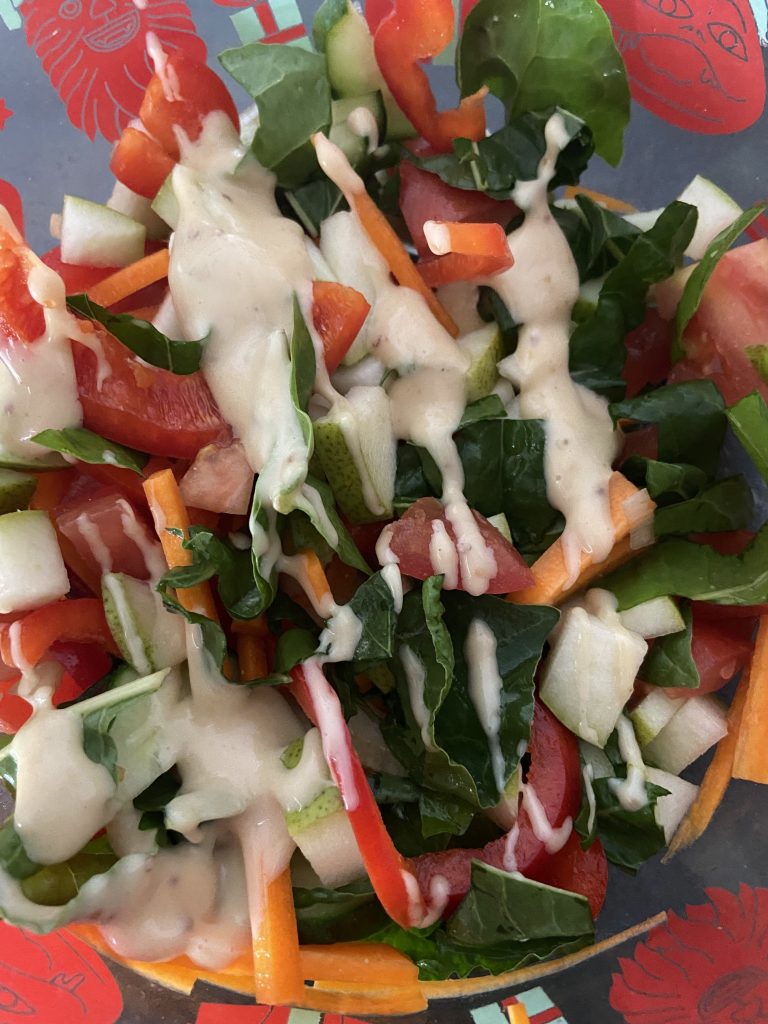 Chicken & salad wrap
Wrap, cheese, tomato, spinach, corn, cucumber, mayo, and leftover BBQ chicken (from dinner the night before).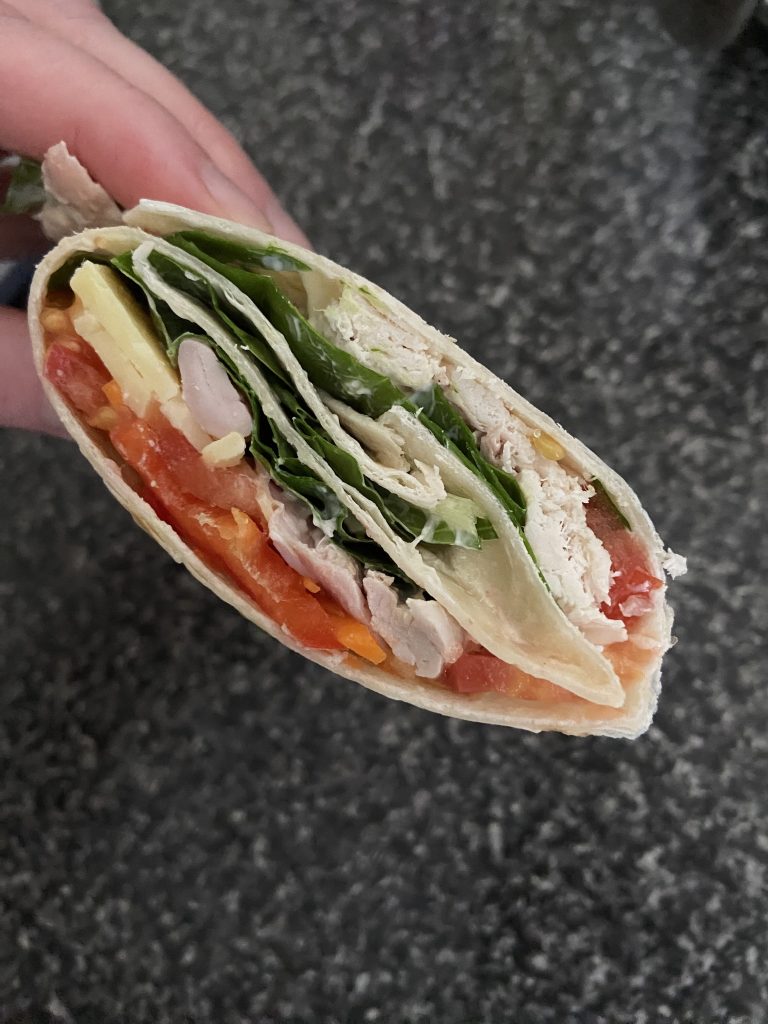 Leftovers
One of my favourites is cooking double for dinner the night before and transferring it into a microwavable container to reheat on campus. Here I have a beef stir fry that my husband made. It has snow peas, baby corn, capsicum, carrot, onion, celery, sweet soy, dark soy, sesame seed, oyster sauce, and beef.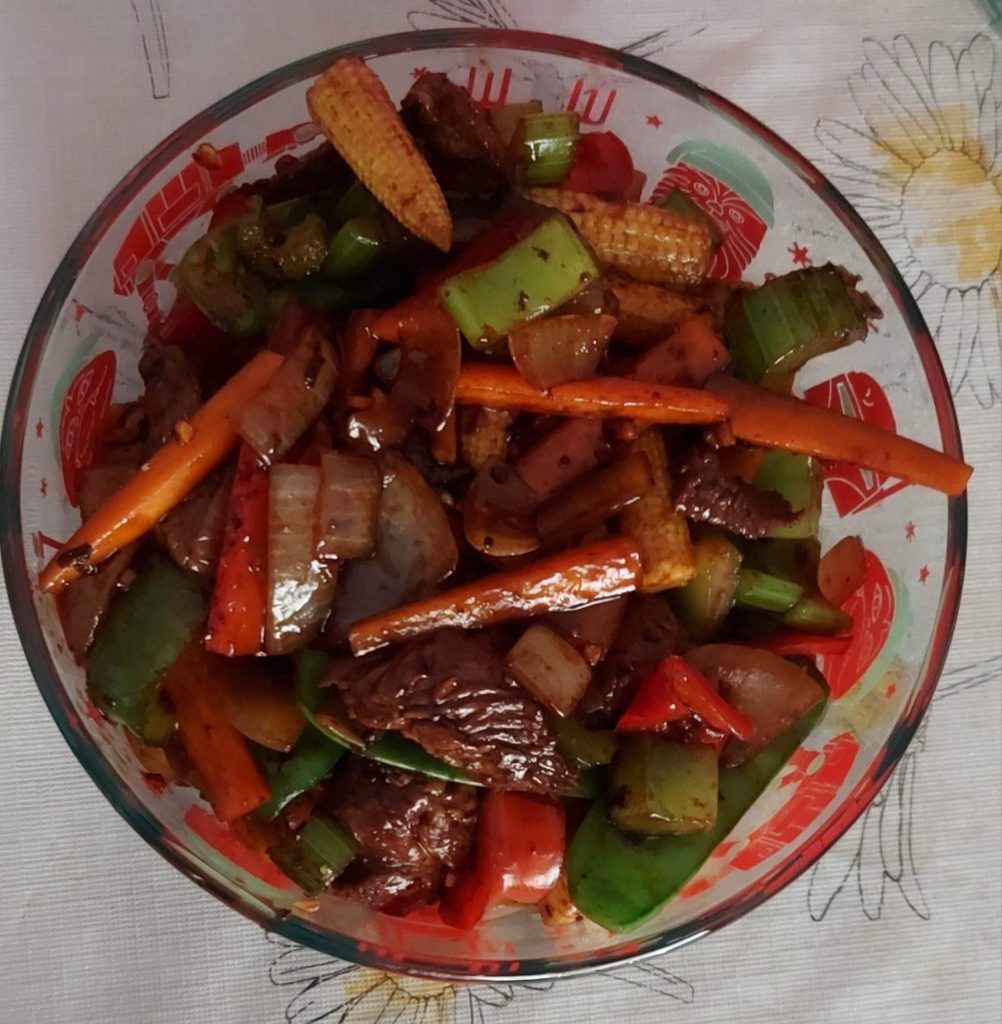 Slow cooker vegetable soup
When the weather starts to cool down, slow cooker vegetable soups are my go-to. By cooking them in the slow cooker, I can prep everything in the morning and come home from university with a yummy dinner, perfect with a crusty bread roll. This recipe freezes well, and I also transfer the soup into a thermos for university allowing me to have a hot soup without needing to be microwaved.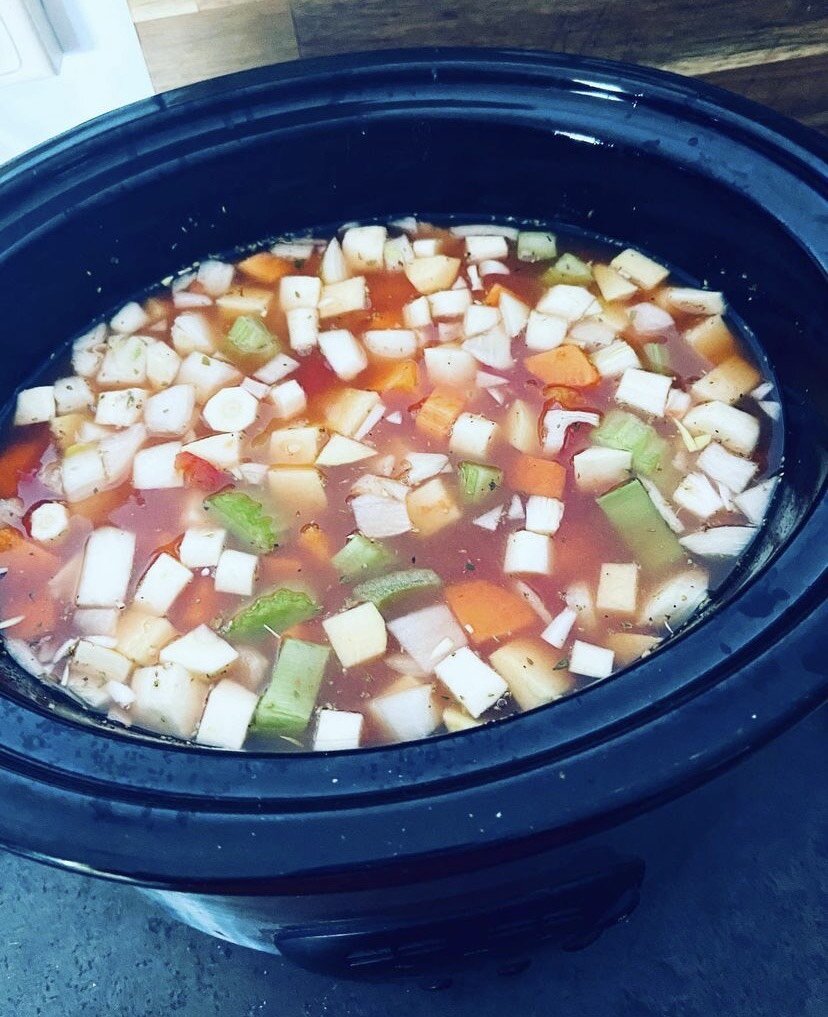 Simple Snacks
Finally, a simple one-handed snack to eat when rushing between classes or doing a lot of reading is muffins. These are easy to make one weekend and freeze by wrapping them individually with cling wrap and putting them in the freezer. My favourite recipe is Easy banana muffins.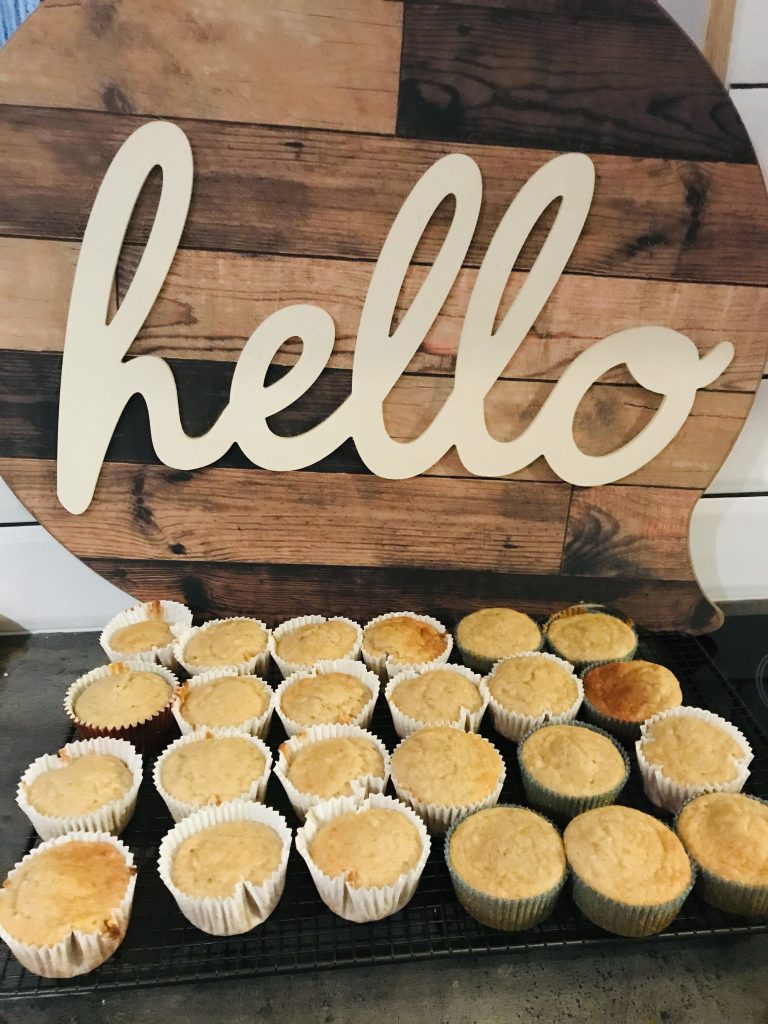 Want to hear another student's voice?