Written by Alice Cavanagh
When moving out for the first time, you are never exactly sure on what should be your cupboard essentials. After living on campus, then with roommates, I have created a list on cupboard essentials you NEED as a uni student.
Good pots and pans
Good pots and pans are important. I know it's easy to go out and buy the first and cheapest ones you find (looking at you Kmart $20 set) but I guarantee everyone on campus or in your house will have them and they never last. Consider buying at least one saucepan and fry pan to start with and as you get more adventurous and cook more, consider buying more. You might find you need more or less than what you bought initially.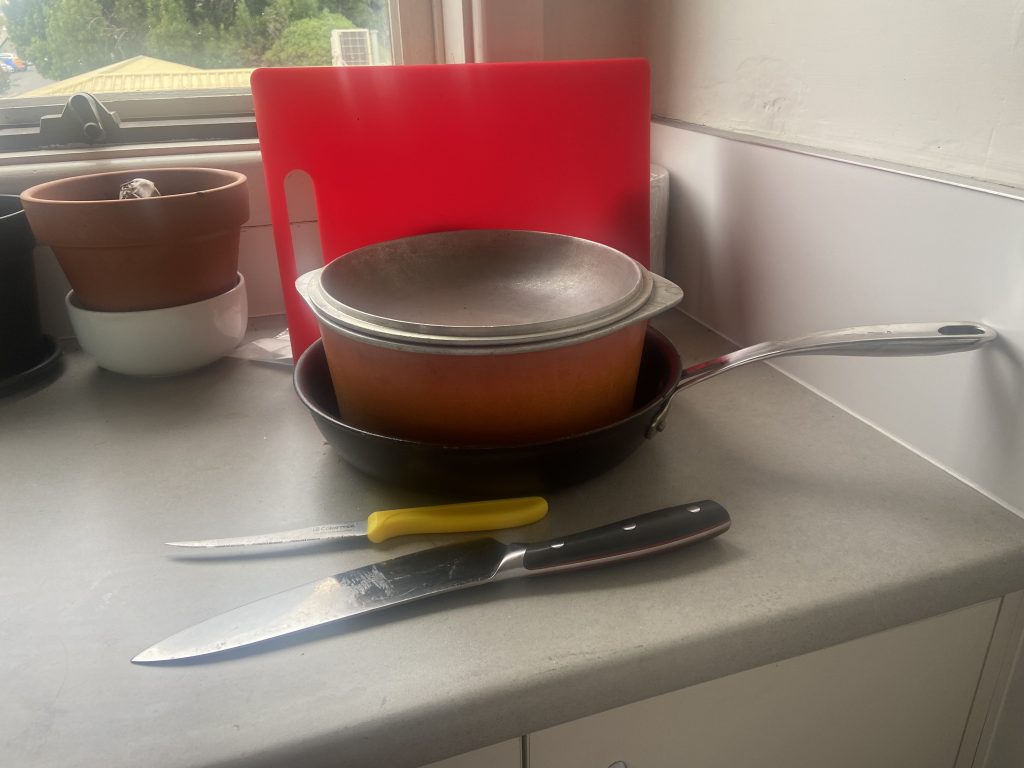 Bowls, plates (yes multiple)
This next one is important. Having more than one bowl, plate, knife, fork and spoon will come in handy. There's nothing worse than not having any clean crockery and cutlery to eat with and having to eat your cereal out of a pot only to find your pot is also dirty!
Tea towels
Nobody ever remembers to bring tea towels to uni but trust me, you need them! From pulling things out of the oven, to wiping up after washing up, to cleaning up your spilled drinks – tea towels are something handy to have around your kitchen. Get cool ones with funky patterns or if your cheap like me, steal a couple out of your parents' overfilled drawers (thanks mum!)
Decent knives
Don't skimp on your knives. When you're learning to cook and first living on your own its easy to buy the cheapest things you can, but it will guarantee make your life so much harder. Same as your pots and pans, just buy a few decent ones to start – you can buy more later. A good vegetable knife, meat knife and a smaller one should do the trick! Whilst you're at it get yourself a chopping board or two- you don't want to be cutting things directly on a bench.
Some basic ingredients for at least two meals (not instant noodles!)
Being able to cook yourself two meals is super important at uni- takeaway isn't always an option and can get expensive after the third time for the week. Let's start with some seasoning.
Seasoning is just as important as the main dish sometimes- no one wants a bland spaghetti bolognese. Salt, pepper, paprika and italian herbs are some great starter herbs and can be the great base for your favourite dishes.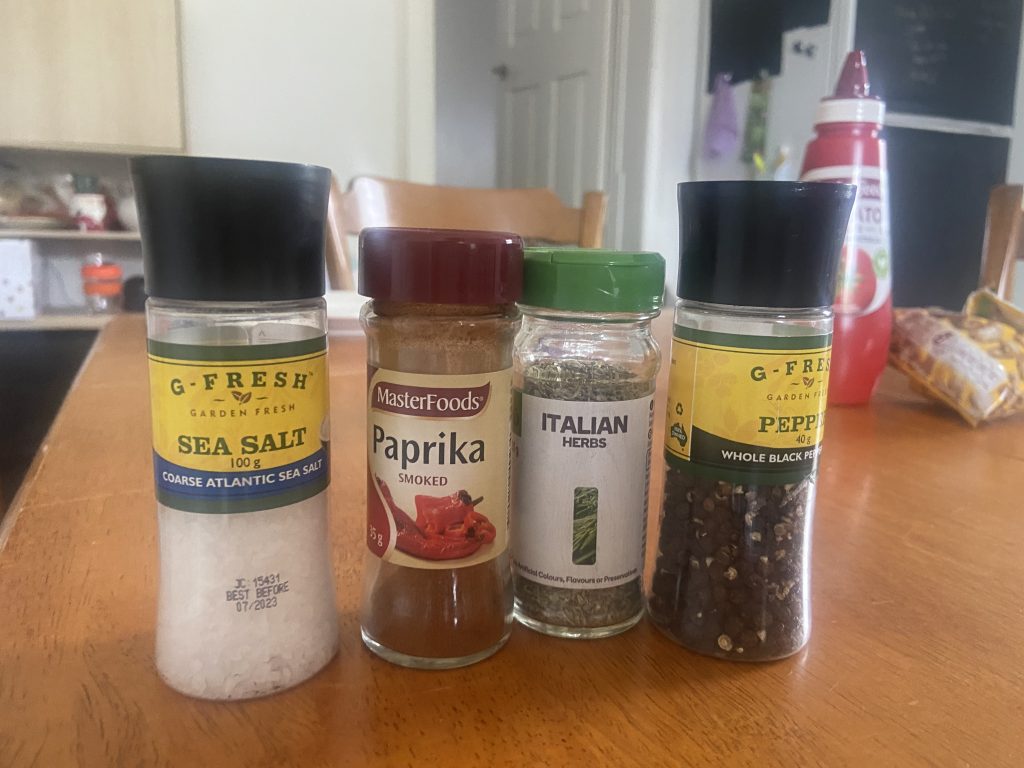 Speaking of bolognese, some diced tomatoes, pasta sauce, herbs and pasta are basically all you need to make a semi decent bolognese. These things are great pantry staples and can also be used in other dishes such as lasagne or savoury mince.
Whatever it is you want or don't want to cook make sure you have some basic staples to use for when you're desperate for a snack or something to eat.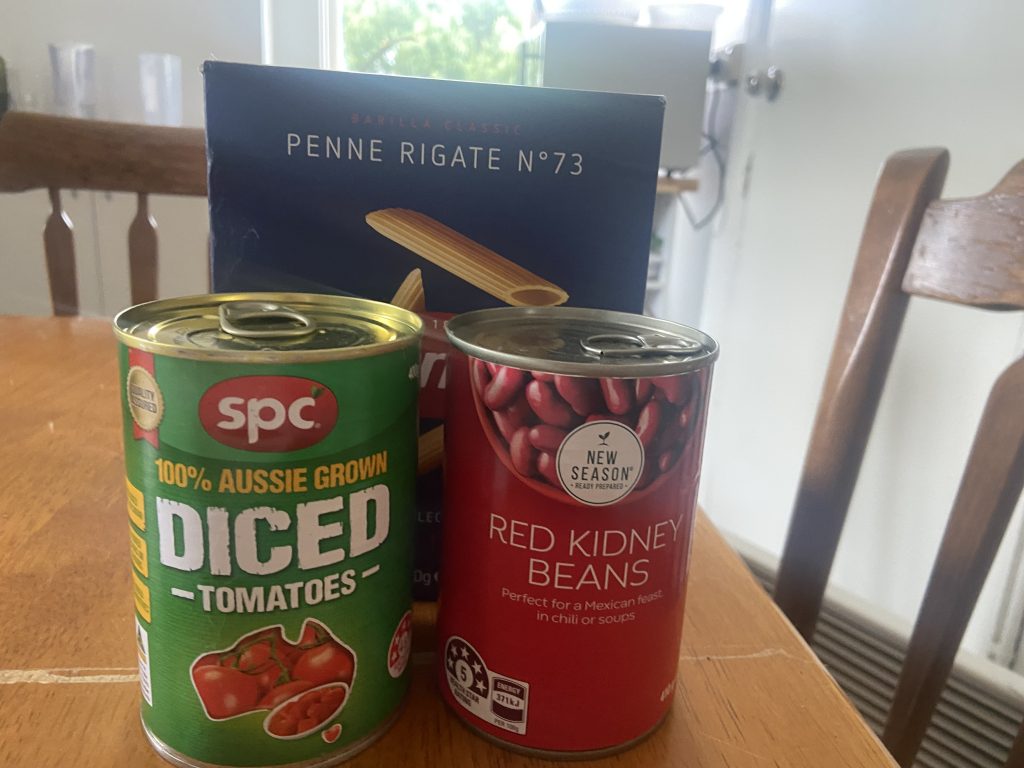 Want to hear more of this students voice?