Written by Michelle Curry
I am a big believer in things happening for a reason. At the start of 2022, while scrolling through social media I stumbled upon a call out for students to tell their stories and share tips about life as a student through the Charlie team. I frequently read the articles located in the Student Portal, many capture my attention with ideas and advice on how to prepare for the session ahead and survive as a university student.
After being asked countless times how I juggled work, full-time university, and being a mum of two, I thought why not put all my ideas in writing and share my story? Maybe I could earn some extra money to pay for the white joggers I had been admiring for weeks.
The value of your perspective
Jotting down some ideas in the notes section on my iPhone, I emailed the editor of Charlie and was asked to write my story. To my surprise, the feedback I received once my article was published blew me away. It made me realise to not underestimate the power of your story. After my first article, I had students contacting me through social media, and approaching me on campus, and was excited to hear a student's sister enrolled at university after reading my article about juggling as a parent and full-time student!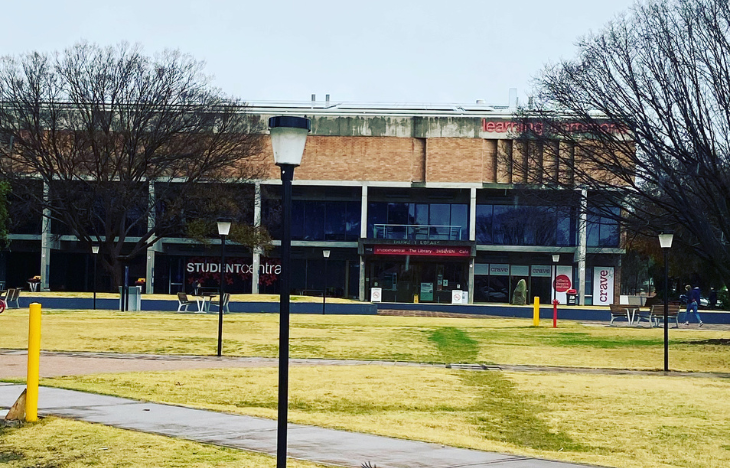 Being part of the Charlie team, allows me to practice and enhance my writing skills. This has assisted in my assessments, with the brainstorming and generating of ideas, turning these ideas into sentences, drafting, redrafting, and editing. These skills have allowed me to be a better writer and my marks have improved significantly. Sophie Watson who also contributes to Charlie started writing "as I wanted to be able to share my ideas" it also compliments her university work as Sophie is studying for a Bachelor of Communications (Journalism).
The Charlie team is a safe environment where everyone is supportive and encouraging. We share ideas or suggest topics for others to write. Everyone who contributes comes from different campuses, studies different courses, and are in different stages of their degree,all this is beneficial for the variety of topics that you see in Charlie.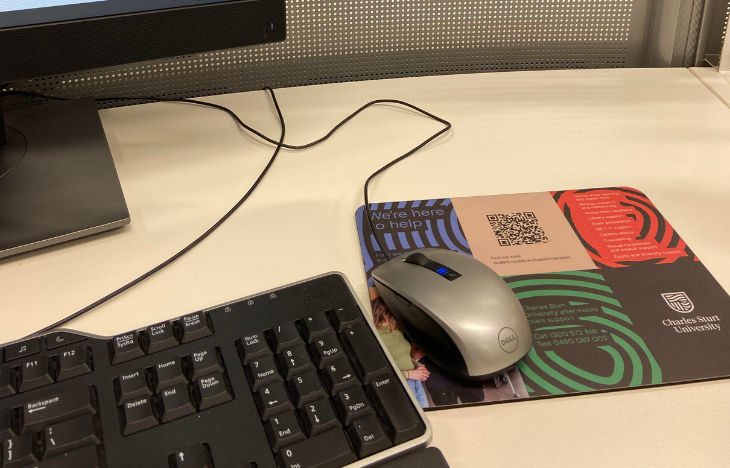 Make some $$$
I asked one of my favourite contributors Brianna Aplin who is a Communication student (Digital Media Production) why she writes for Charlie, and she responded, "I love writing for Charlie because I get to type a bunch of words about something that interests me".

I never saw this as a way of earning an income while studying at university, but the money has helped pay for textbooks, stationery supplies, my coffees on campus, and the white joggers which have been extremely useful for my placement. You spend a lot of time writing at university, but now as a published author I write for enjoyment and get paid to do so.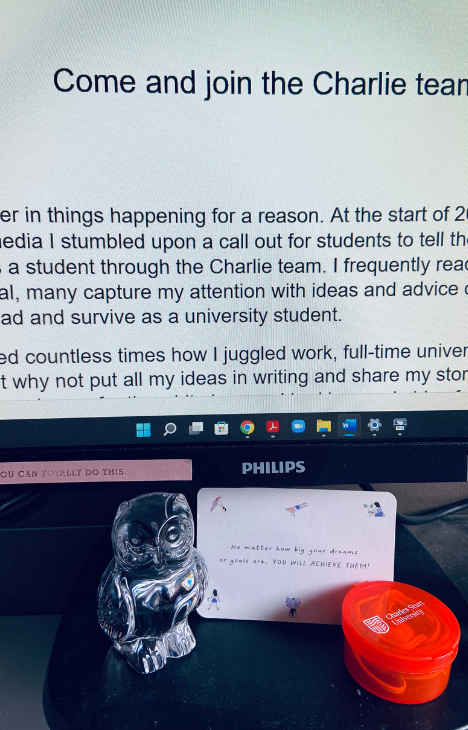 If being a Charlie Contributor sounds like something for you, send us an email and introduce yourself, we would love you have you on the team! Email: charlie@csu.edu.au.
Want to hear more of this student's voice?