by Loren Howarth
It's finally the best time of year to enjoy tropical and refreshing treats. These recipes require little preparation, a few cheap ingredients and are sure to prove to your parents that you actually can cook for yourself.
Banana ice cream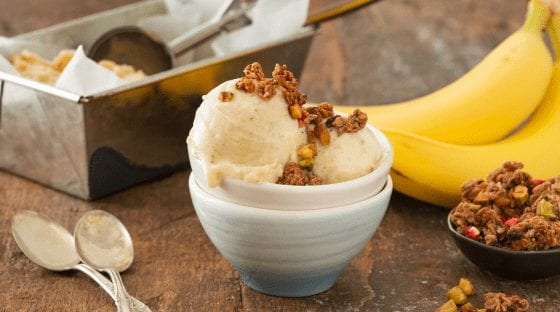 Serves 2
Ingredients
2 large ripe bananas
Method
Peel the bananas and chop into coin sized pieces.
Place the cut bananas into an air tight container or sandwich bag. Freeze for a minimum of 2 hours.
Pulse the frozen bananas in a food processor or powerful blender, until a smooth consistency is formed, scraping the sides when needed.
If you want a more solid consistency, freeze for an hour. Add your favourite toppings – nuts, sprinkles and melted dark chocolate work well.
Magical mango smoothie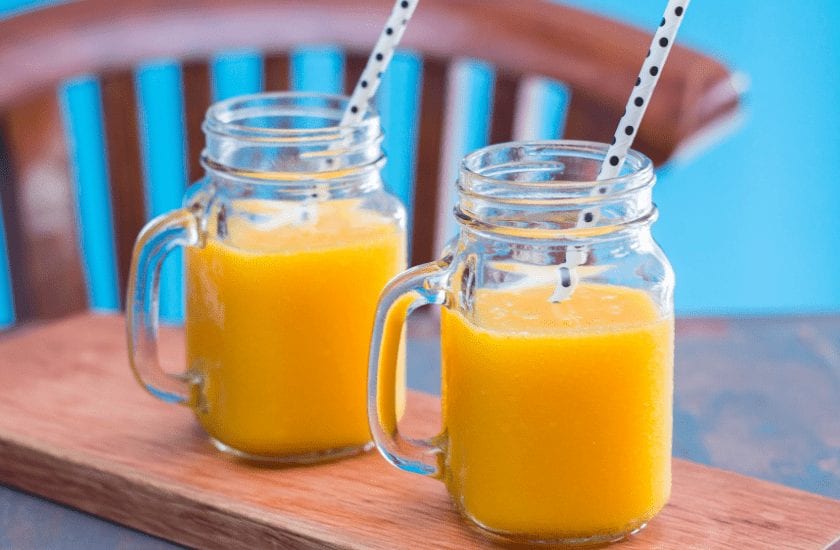 Serves 2
Ingredients
1 cup orange juice
½ cup water
2 cups frozen cubed mango
1 tbsp maple syrup
Optional: 1/2 frozen banana or 1/2 avocado to make the smoothie extra creamy and add more flavour.
Method
Place all ingredients into a powerful blender.
Blend on high for 20-60 seconds, or until the mixture is creamy and smooth.
Serve in a glass with a straw.
Tasty fruit kebabs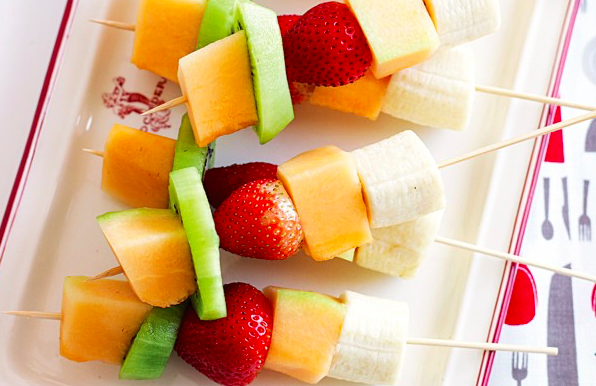 Makes 8
Ingredients:
2 large bananas, chopped
10 strawberries, hulled
¼ rockmelon, peeled and cut
¼ watermelon, peeled and cut
2 medium kiwi fruits
Method
Thread banana, strawberries, rockmelon, watermelon, and kiwi fruit onto skewers.
Repeat and serve.
Optional: dip the fruit kebabs into melted dark chocolate and place onto a tray lined with baking paper and place in fridge.
Avocado and chocolate mousse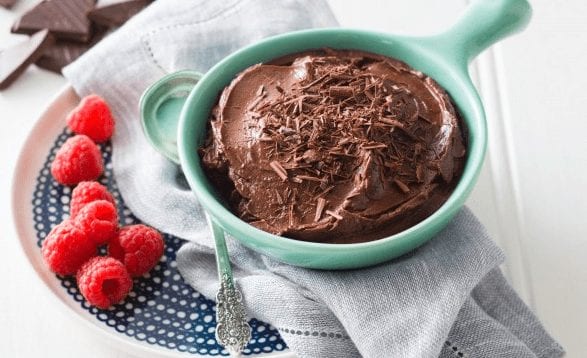 Serves 6
 Ingredients
2 large avocados
¼ cup cocoa or cacao
2 tsps. vanilla essence
3 tbps. maple syrup
150g dark chocolate
1/3 cup coconut cream
Method
Cut the avocados in half and remove the stones.
Add all ingredients besides the dark chocolate to food processor.
Pulse the ingredients for 10-20 seconds or until combined. Scrape down the sides of the food processor to remove chunks and pulse for a further 10 seconds.
Add melted chocolate to mixture and pulse for another 20 seconds. Mixture should be smooth and creamy.
Spoon the mixture into serving bowls and serve with fresh fruit.
Image source: taste.com.au