Written by Shristi N
Did you know the Bathurst Winter Festival was originally run to commemorate the bicentenary celebration of Governor Lachlan Macquarie's proclamation of Bathurst? Neither did I!
Now let's hope this comes up in a trivia night…
What is the Bathurst Winter Festival?
The Bathurst Winter Festival originally started in 2015 to not only to commemorate Governor Lachlan Macquarie but to also celebrate the Bathurst Region. That is, the people, place, heritage, and culture.
The Bathurst Winter Festival is during the NSW winter school holidays, making it a festival for all to attend.
It runs for two weeks, with this year's festival going from July 1 to July 16 2023.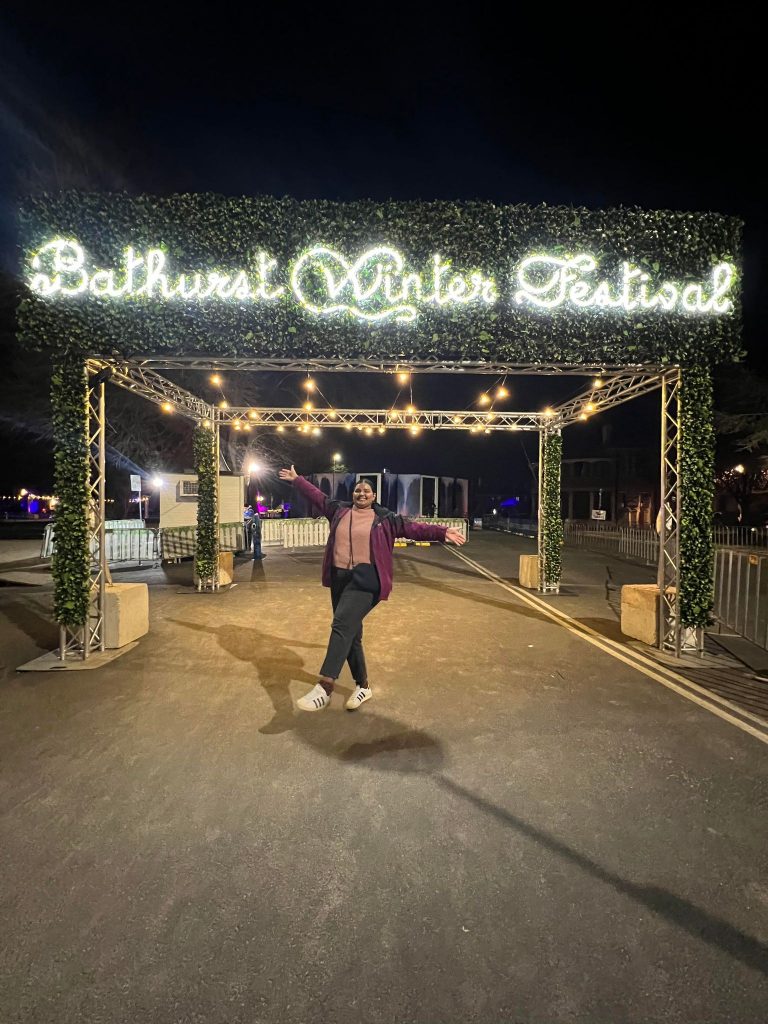 There are a variety of activities, food and market stalls, amusement rides and displays available. From projections on historic buildings, the iconic ferris wheel, fresh cinnamon donuts, and the enchanted forest, there is something for all.
This festival truly brings the community together and gives an opportunity to have a laugh.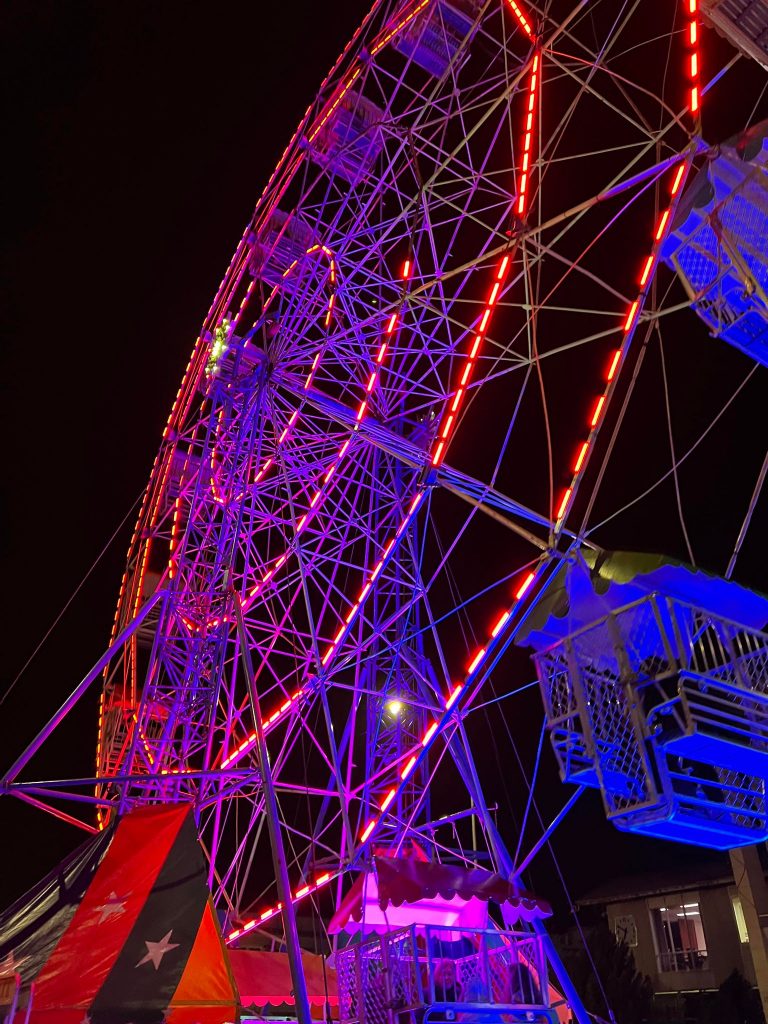 The Ice Skating Rink
One of the most popular parts of the Bathurst Winter Festival was the ice skating. I took my sister with me, and we could not stop laughing at my (non-existent) ice skating skills. But don't worry! If you are like me and can't ice skate to save your life, there are these blue kangaroos to help you glide away from your uni stress.
Just imagine: the wind blowing in your hair, the music pumping in the background, laughter and it is you and the ice. Absolute winter bliss!
Plus, you get free chips from Macca's when you finish your round on the ice. Another win.
Ice skating and few other of the Bathurst Winter Festival activities require online booking or tickets to be purchase on site.
I was actually lucky enough to win tickets for the ice skating!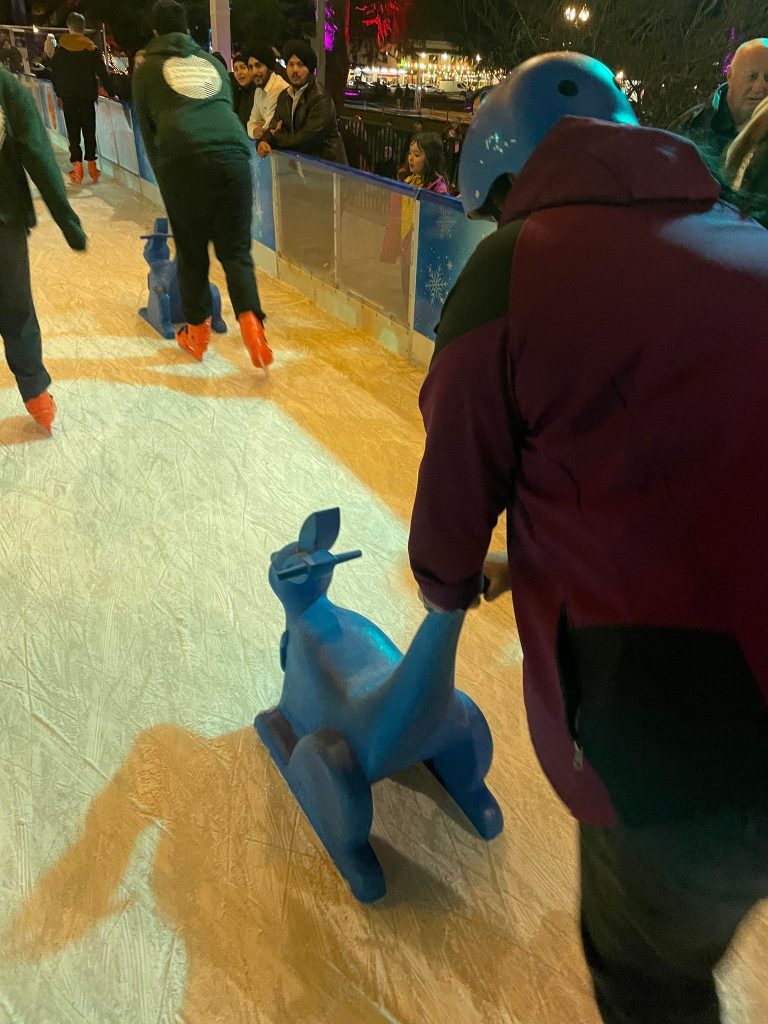 'Describe the Bathurst Winter Festival in three words'.
Charles Sturt University had a Facebook challenge to describe winter in three words. I commented with "chilly, ice-skating and enchanting."
In fact, these three words perfectly sum up the Bathurst Winter Festival.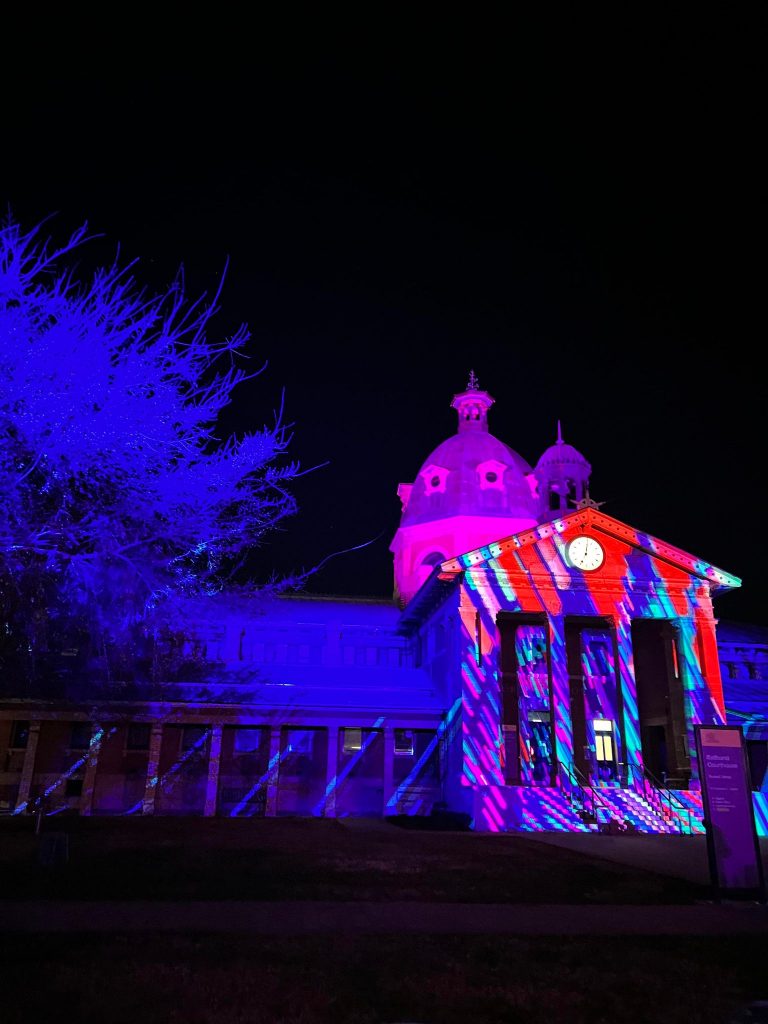 It was in the middle of winter, so it was definitely chilly. Ice skating was my favourite and most popular activity of the night, and the Bathurst Winter Festival as a whole, was so enchanting.
The lights in the park made for some excellent photo opportunities too.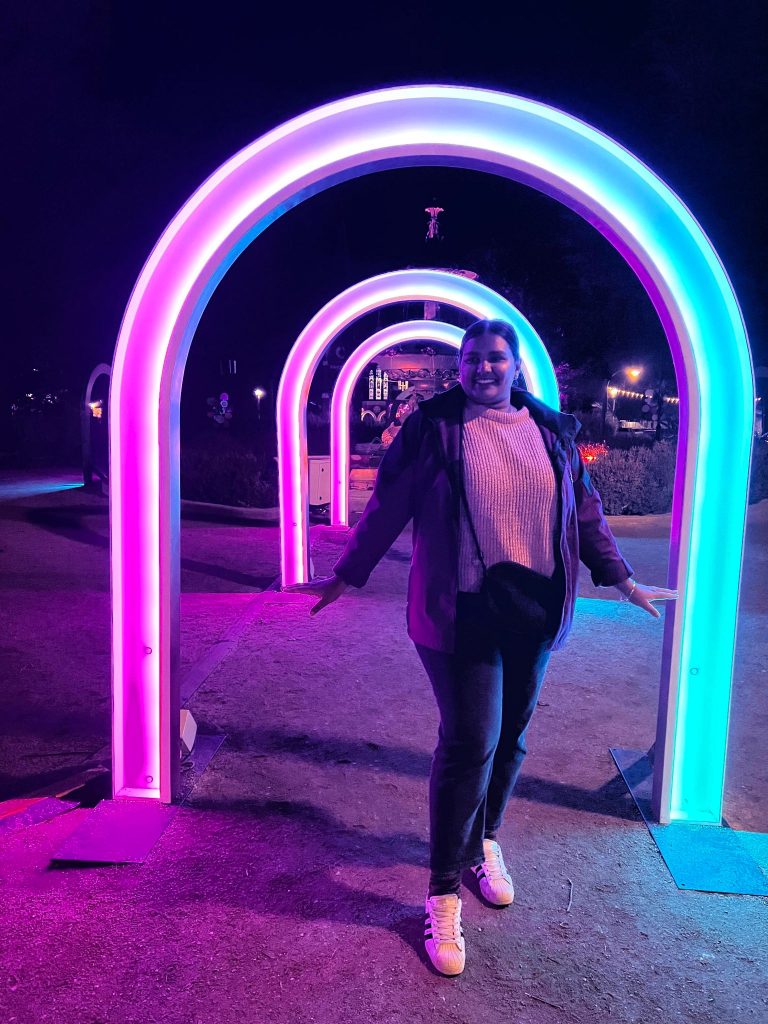 I am currently in my first year studying Pharmacy, so I think that it's safe to say that this has begun a tradition of fun, laughter, and bruising every single possible part of my body!
Want to hear another student voice?