Written by Rebecca Worner
From 2018 to 2020 I was involved in a student leadership role with the mentoring program, providing information and answering questions across a number of course groups on Facebook.
During this time, I worked with other students in the same role and made some great friends. From these friendships, an opportunity to join the Online Student Representative Committee (SRC) came about. They had had very small numbers and were looking for someone to fill a casual vacancy and take on the role of secretary.
As I had experience within the university already and was also a secretary for a local service club that I am involved in, I happily volunteered to join the committee.
And here I am four years later!
As a term with the SRC is only for 2 years, I successfully renominated for my position in 2021 and retained my position as secretary and I'm hoping to do the same again in 2023.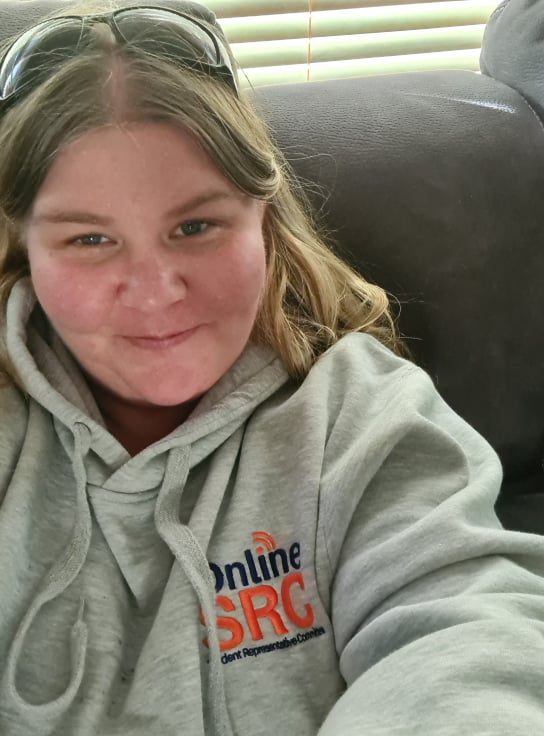 Working with the Online SRC
While I have been a part of the Online SRC I have had an active role as secretary, but also in volunteering my time with several initiatives that have been put in place.
I am very much a visual learner and approached the SRC during my initial term that we should develop a wall planner for online students – one that covers a full three sessions and would be most beneficial to online students.
Over the years, I have revised our design each year – taking on suggestions from the online student cohort – to produce a popular wall planner that has had orders flying out the door each year. You can purchase your FREE 2023/24 Session wall planner here.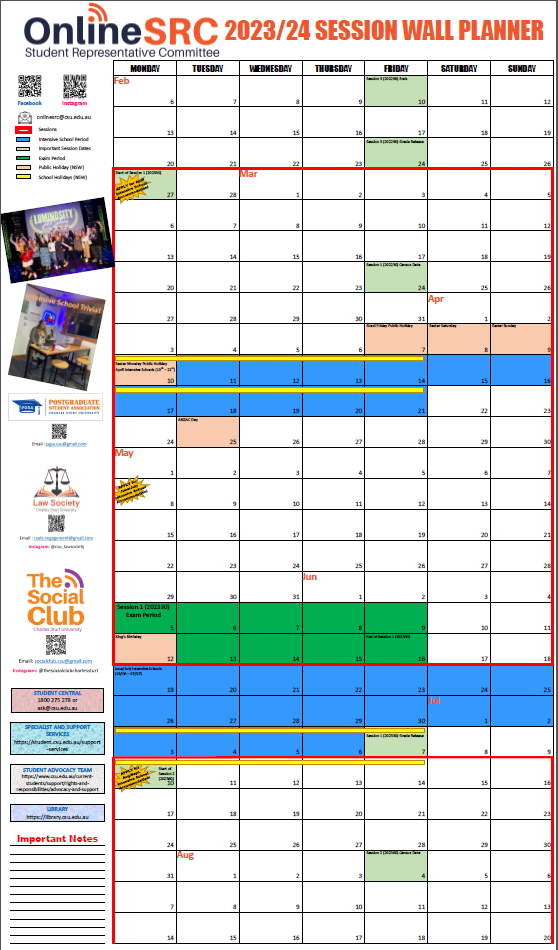 I have also been a part of smaller committees within the SRC, such as the scholarships committee:
Determining recipients of our scholarships and other promotions.
Building close relationships with the executive committee.
Reviewing communication to Online SRC and ensuring that matters are discussed at fortnightly meeting.
Organising fortnightly meetings including preparing agendas and minutes.
I have also attended leadership training days with other students. This has been a great opportunity to network with students from all campuses in a variety of roles, make new friendships and share information and ideas.
Being a part of Online SRC has also helped to make connections within the university with academic and general staff, providing points of communication when issues have been raised with Online SRC to assist online students as needed.
During my time within the mentoring program, I came across many comments from students regarding various aspects of their learning with Charles Sturt.
In 2021, I devised an online student survey that included both multiple choice and open-ended questions to gauge a full understanding of the learning that students were experiencing.
I was able to report on these issues to both Student and Academic Senates and raise any concerns with my School.
I am happy to say that many of the issues raised have been taken on board, seeing many changes implemented since.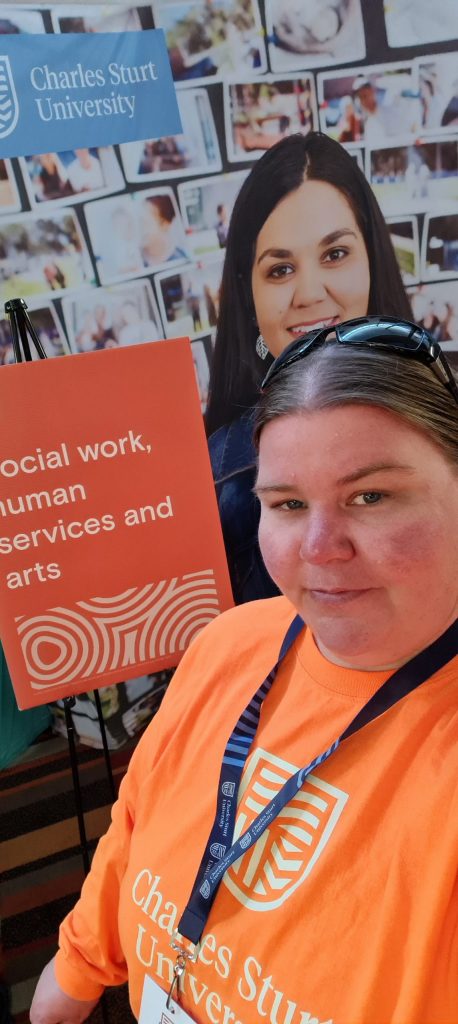 How we help students
Online SRC is responsible for helping and providing information to the largest cohort at Charles Sturt.
Some initiatives that we offer and that I have been involved in promoting include:
Our annual scholarships
Resource vouchers
Wall planners
Online competitions
Providing financial support for online students to attend Luminosity and Uni Games
All our promotions are advertised via our Facebook page and in the last year we have been producing a monthly newsletter that also includes a range of hints, tips and contact points that online students may find useful throughout their studies.
With fortnightly meetings, the Online SRC work towards creating a better study environment, discussing issues that are raised with us and taking concerns to university decision makers.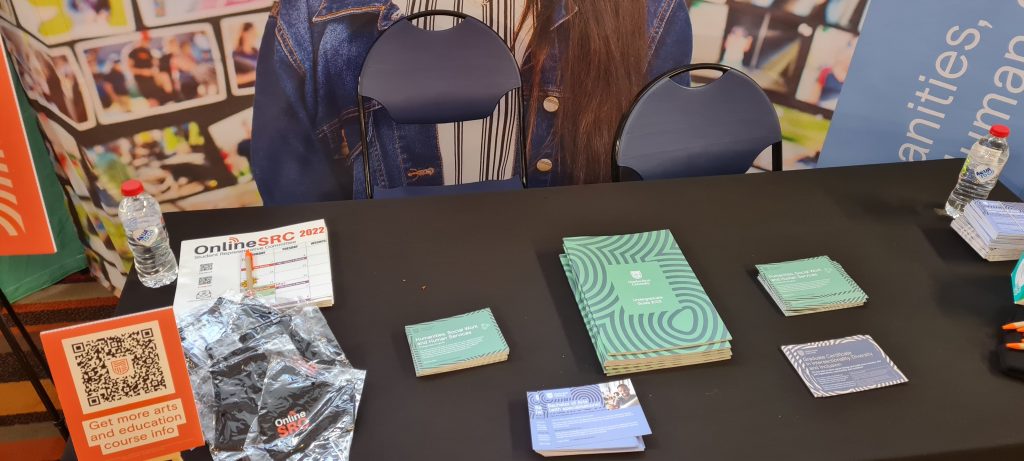 Why YOU should join the Online SRC
Online SRC is a great way to get connected with other students, no matter where you live, and work together to make sure we all have a great experience at Charles Sturt.
Our meetings are held each fortnight for 1 hour via Zoom, so location is not a problem. We even have members joining us on the train ride home from work.
The SRC can provide additional opportunities and networking possibilities within the university to improve your leadership skills, provide a voice for the wider online student cohort and make some long-lasting friendships.
Nominations for the upcoming 2023/24 year will open Wednesday 19th July.
If you are passionate about your learning at Charles Sturt, have the time and dedication to work with a committee advocating for online students and their learning experience, nominate to be considered for election – head to the SRC page and nominate for 2023/24!.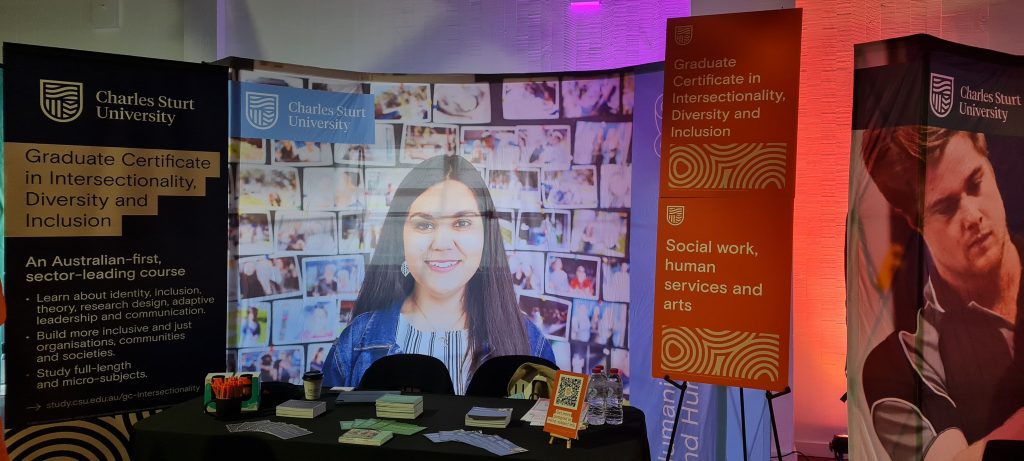 Want to hear another SRC story?