Written by Michelle Curry
"Lifeblood" is the name given to the blood donation program operated by the Australian Red Cross. It is the blood donation service that works towards collecting, processing, and distributing blood and blood products to patients in need across Australia.
Lifeblood is an integral part of the Australian Red Cross and plays a vital role in ensuring a safe and reliable blood supply for the country's healthcare system.
The Lifeblood program operates a network of blood donor centres and mobile blood drives, making it convenient for individuals to donate blood.
These centres are equipped with trained staff and state-of-the-art facilities to ensure a smooth and efficient donation process. The mobile blood vans can be spotted around town, and we are fortunate that every few months one visits us on a few of our university campuses.
Despite having a phobia of needles, I have been donating blood since I was eighteen, at the blood donation van located behind Bathurst McDonalds. Since becoming a university student, I have been able to visit the blood donation van located on our Bathurst Campus which is convenient to do so in between or after class.
Who can give blood?
If you are 18-75 and healthy and weigh over 50kg, take the quiz online to check your eligibility or call 13 14 95. You don't need to know your blood type as they will be able to tell you after your first donation.
On your second donation, you will receive a pretty cool key ring with your blood type.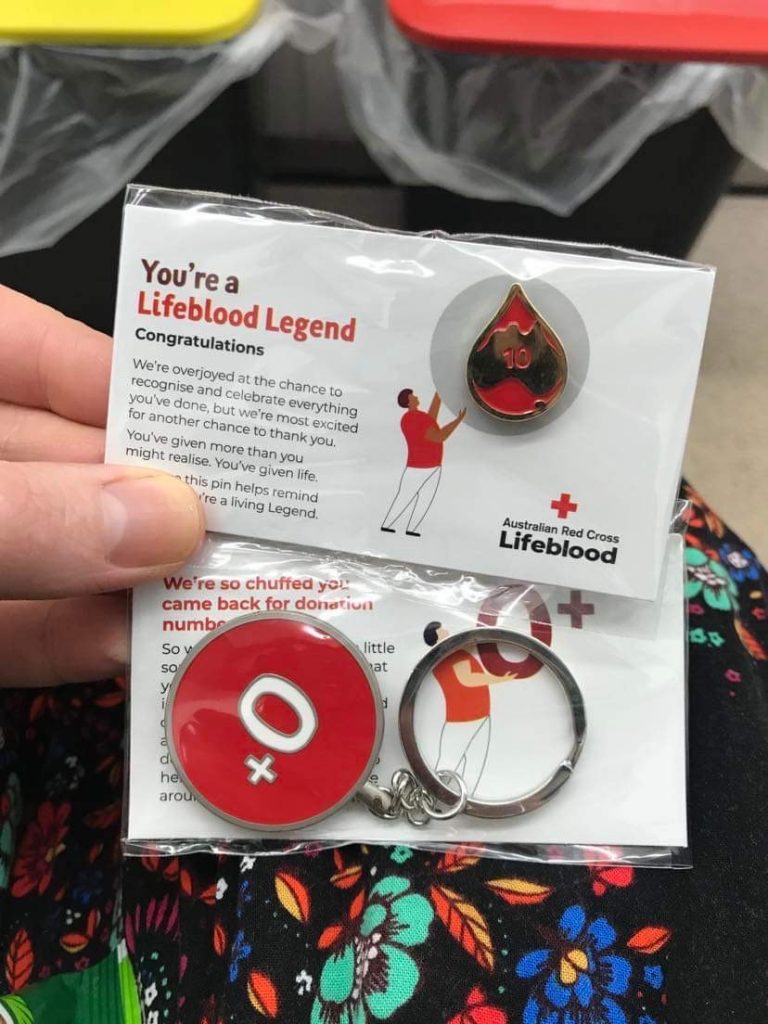 How long does it take to donate blood?
The process is simple with the staff looking after you the whole way, I do not even look at the needle and will sit listening to music or scrolling through social media for the short time the blood is removed (less than 10 minutes).
The whole process takes less than an hour, and this includes all the paperwork and having a drink and snacks afterward. It is really important to have had three glasses of water beforehand, and something savoury to eat. I always feel great after donating blood, knowing that I can help someone who is in need.
After the donation, it is important to stay and have something to eat and drink which is provided for free, and the staff will check that you are right to leave. If at any point you're feeling unwell the staff are there to help.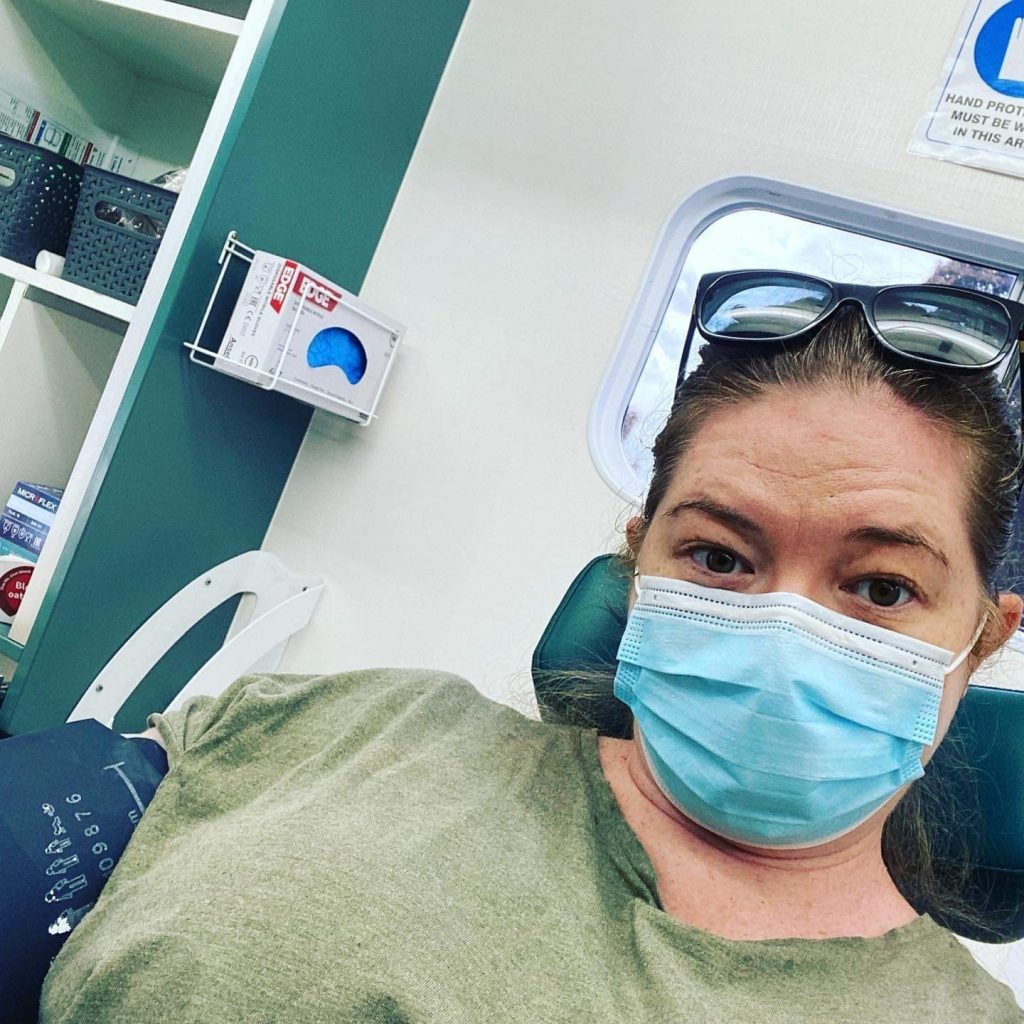 How much blood do you give when you donate?
470ml, which within 24-28 hours after donating your body will have fully restored your blood! Our bodies are pretty amazing.
How often can I give blood?
Every 12 weeks. If you are keen to donate more often you can give plasma every two weeks. The closest location for plasma donations in the central west is Orange.
Red blood cells only last 42 days from when they are donated and within Australia we need over 1.7 million donations every year to meet the demand.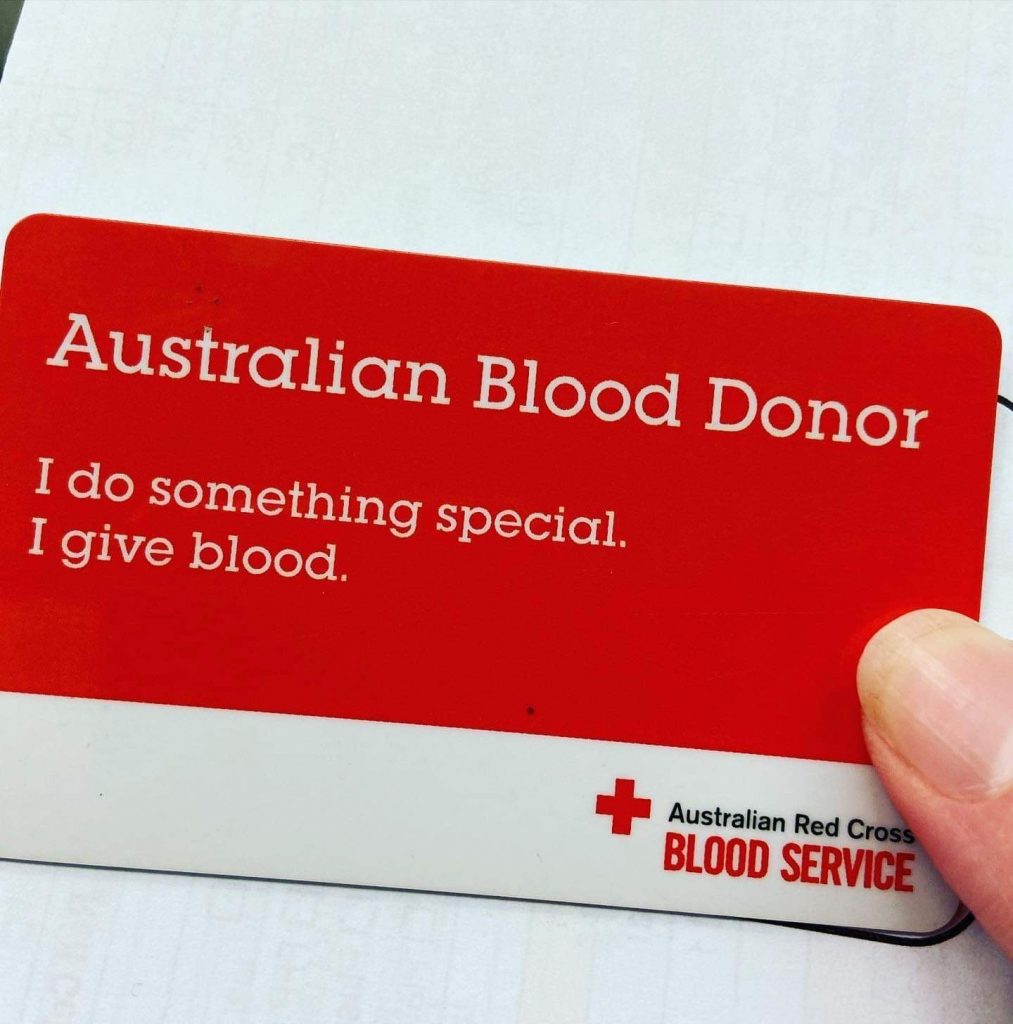 Why donate blood?
Every donation helps save three lives, and with three donations needed every minute your blood matters. After your blood donation, you receive a text message, which tells you where your blood has travelled to.
It makes me feel good when I have seen it go to save lives all around Australia and even locally.
I decided to donate blood due to a close family member needing many blood donations. After their passing, I decided to continue to donate blood as many people have needed, currently need, or will need blood products. The number of donations drops during wintertime so if you are fit and healthy, please think about donating.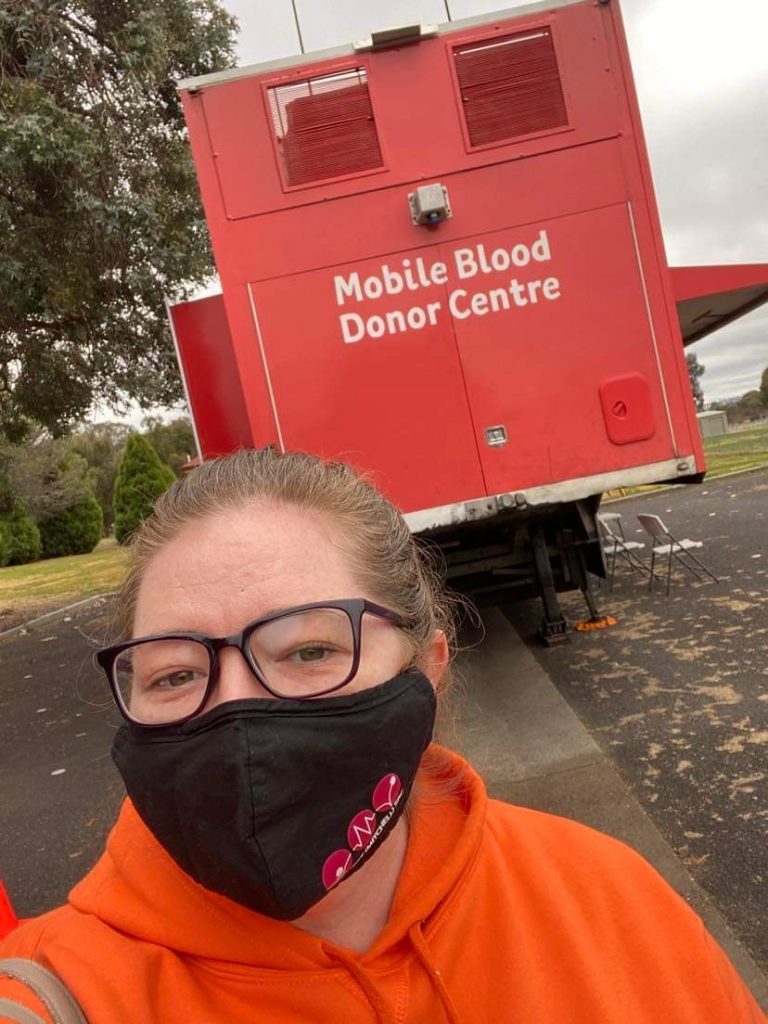 Join one of the Charles Sturt University campus teams
I am part of the Charles Sturt University Bathurst Campus team, and we have 565 members together our team has made an impressive 114 donations so far this year!
If you would like to join our team once you have registered, search under teams for the Charles Sturt University Bathurst Campus. If you're from another campus, they also have teams too.
What can I do to help if I cannot donate blood?
If you are unable to donate, you can help by supporting a friend to donate, maybe they need a lift or someone to sit with them while they donate and meet with them afterward for a coffee or something to eat. If they are a parent, offer to watch their children so they can donate.
If in the past you have been unable to donate, it is always handy to check the eligibility list again or call 13 14 95.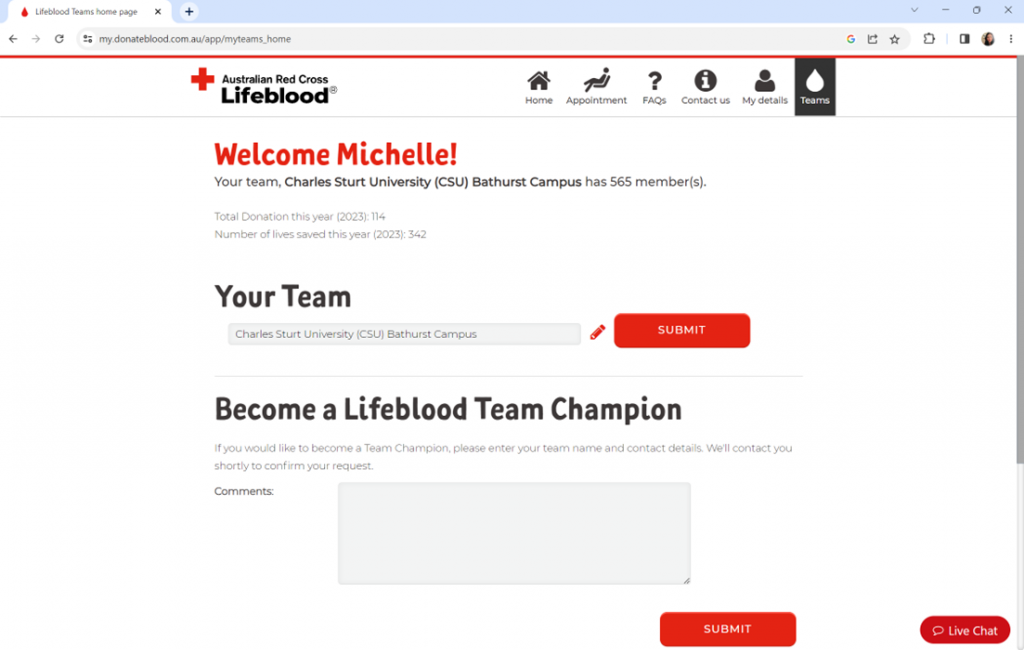 Want to hear another student voice?