Written by Sophie Norris
Imagine getting the opportunity to travel to another state, play the sport you love and make lifelong friends along the way! Well, that's exactly what happens when you're a member of Team Charles Sturt at Uni Sport Nationals.
My name is Sophie Norris, I'm a third-year Charles Sturt University student studying a Bachelor of Communication (Journalism) on the Bathurst Campus. I've been playing women's soccer for 9 years now and am about to start my third season with the Charles Sturt University Football Club!
One of my favourite things about the Bathurst campus, is the diverse range of sporting clubs that are available to choose from – there's soccer, netball, rugby league and rugby union.
My favourite is soccer, but I might be a bit biased…
But did you know being part of a sporting club doesn't just mean playing sports locally? Studying at Charles Sturt offers the unique opportunity for students from all its campuses (and online!) to participate at the UniSport Nationals event every year!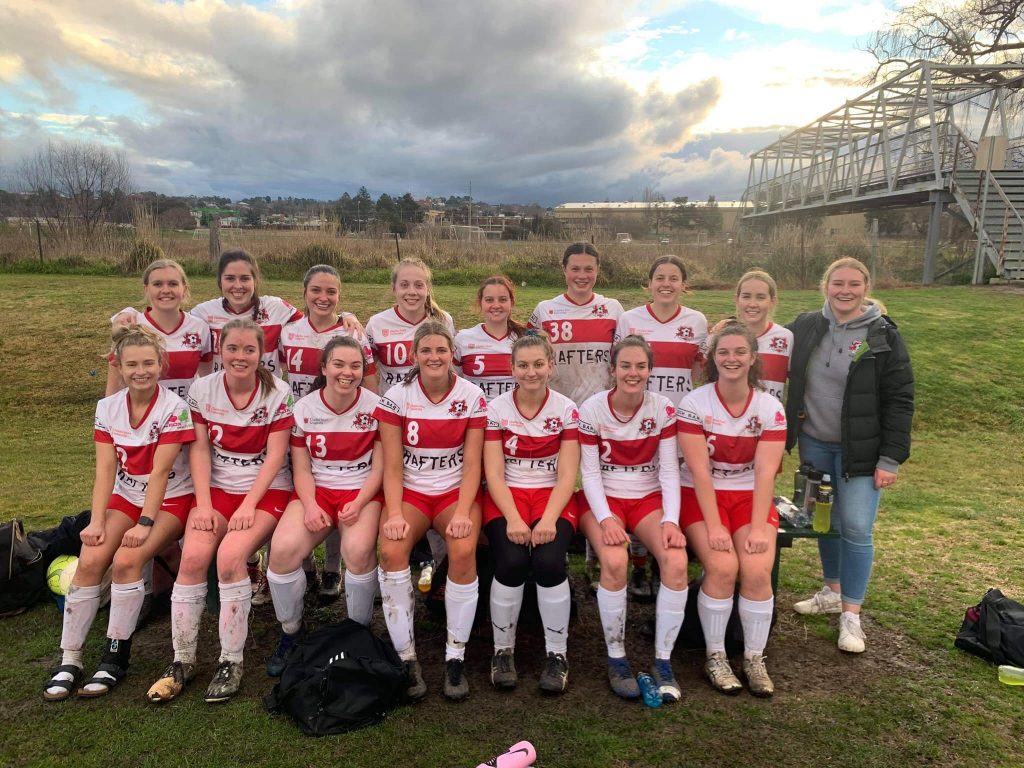 So what is UniSport Nationals exactly?
According to the UniSport website, UniSport Nationals provides an opportunity for students at 43 member universities from across Australia to compete head-to-head in a number of national standard sporting competitions.
The flagship event is UniSport Nationals, a week-long event held every September where universities compete in a variety of individual and team sports in a central location in Australia! But don't worry, a number of standalone national championships are also held throughout the year.
The best part about being part of team Charles Sturt, is that the amazing team at Charles Sturt UniSport are there to help you every step of the way! Last year they booked our flights and accommodation centrally, organised the ordering of all our team uniforms and made sure we were ready and accredited to play every game day.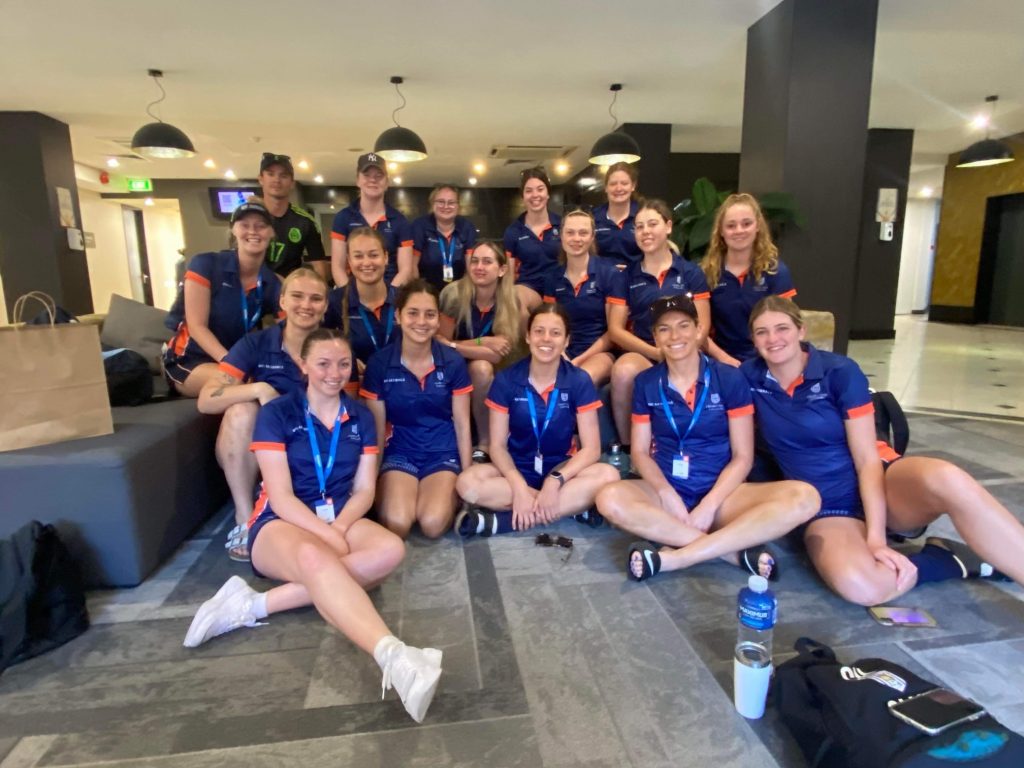 UniSport Nationals 2022 – Perth
Last year, I had the opportunity to represent Charles Sturt University at UniSport Nationals 2022 for women's football (soccer). I also had the opportunity to be the manager for the women's football team, which was a great experience in learning how to manage the logistics of a team in terms of organising uniforms, team information and coordinating team meetings before and during our trip to Perth.
Oh, that's right – did I mention that last year's UniSport Nationals were held in Perth?
Over the course of the week in Perth, we played 7x 60-minute football games. And whilst it sounds like a lot (trust me you'll be exhausted by the end of the week), we still had plenty of time to explore Western Australia when we weren't playing games.
Some of the things I was lucky enough to do with my team were go to Rottnest Island (and get a selfie with a quokka), visit Cottlesloe beach and see some amazing Perth sunsets.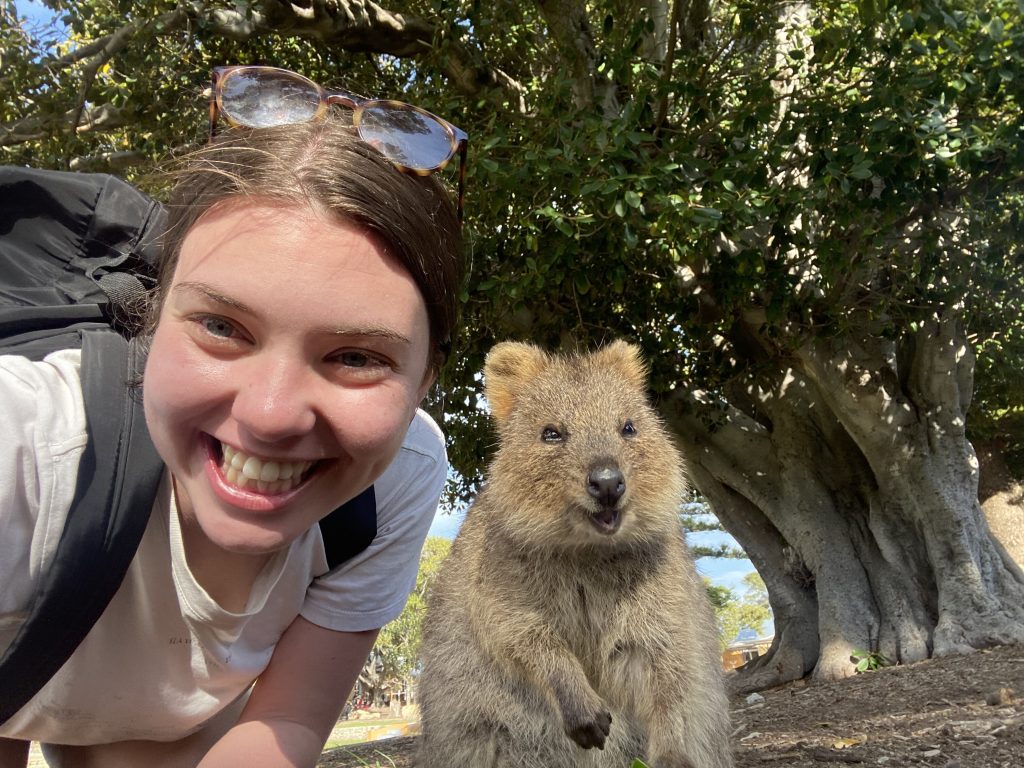 Last year Charles Sturt sent 5 teams in women's football, mixed touch football, women's netball, mixed netball and ladies' Rugby 7's.
So it was also a great opportunity to cheer on Charles Sturt in other sports when we weren't playing and keep the team spirit at a high! It was definitely a highlight to see some of my friends from the Bathurst campus win their silver medal in touch football.
But my overall favourite thing about UniSport Nationals (apart from playing football of course) was that it was an opportunity to make new friends from the Charles Sturt Campuses all around the state.
The beauty of Charles Sturt is that because all our campuses are spread far and wide across New South Wales, a lot of us had never met before we saw each other at the airport to leave for Perth.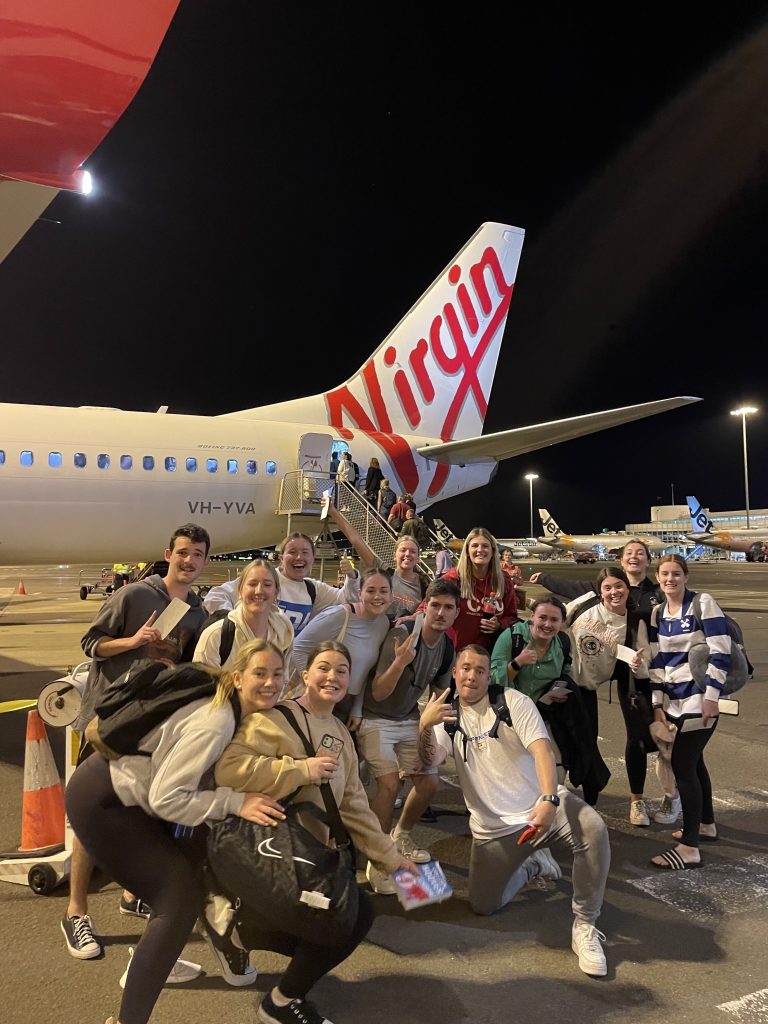 So, whilst the first opportunity we had to actually meet our teammates in person was when we were dropping off our luggage… by the time the week was over we'd forged lifelong friendships and were already making plans about what our goals were for 2023 UniSport Nationals.
I had girls in my team from the Bathurst, Albury, Dubbo and Port Macquarie Campuses, as well as a mix of girls who came from all over the country who were studying online with Charles Sturt.
Last year, each of the Charles Sturt teams also had the opportunity to be coached by players who were experts in their fields. For women's soccer we had Charles Sturt Alumni Meghan Kempson, the netball teams had Liam Forcadilla – a player on the Australian men's national netball team and the rugby and touch teams had help from super rugby players!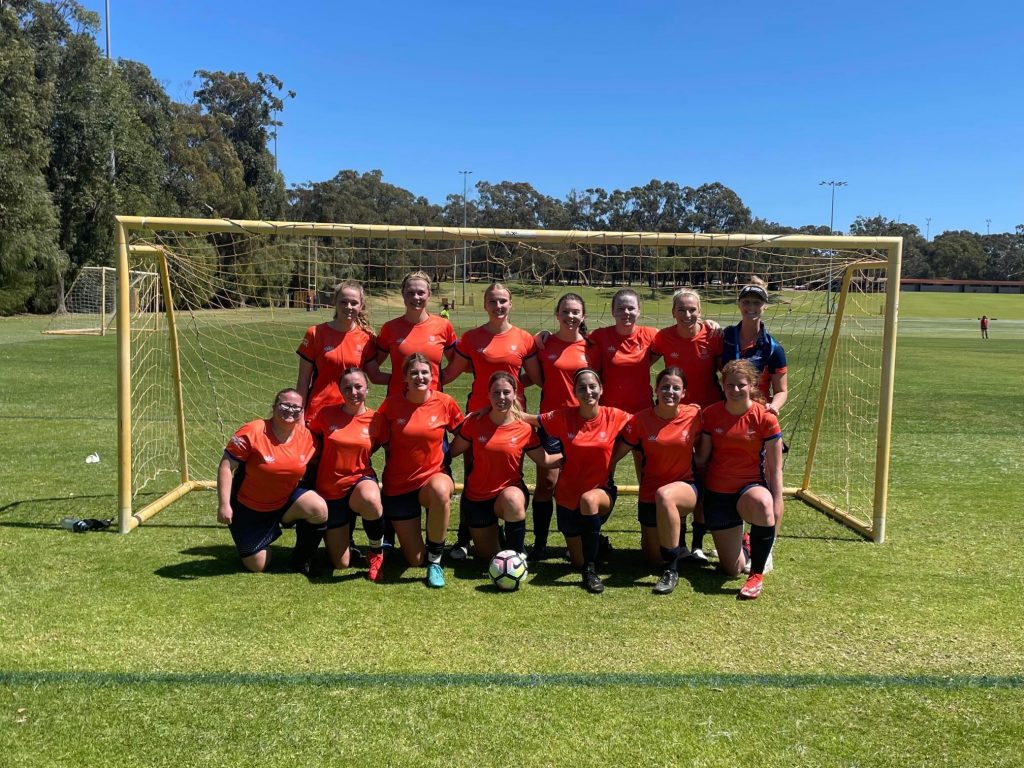 Unisport Nationals 2023 – sign me up!
If you've got to this point of the blog and you haven't been convinced to sign up for UniSport Nationals 2023, then I have one last takeaway for you – it will be one of the best weeks of your university life!
This year's UniSport Nationals will be held on the Gold Coast in Queensland from the 23rd to the 29th of September.
Here's how you apply for Uni Nationals 2023:
Use this link to register your interest! As they say you've gotta be in it to win it! The team at Charles Sturt UniSport will use this link to determine how many teams they send, and for which sports they send teams, so if you're interested in playing a certain sport make sure you indicate so on the form!
Once your applications are in you'll receive more information about UniSport Nationals trials! These will usually happen around April on the Bathurst, Port Macquarie and Wagga Wagga campuses.
Once trials are finished, you'll soon find out if you're heading for the Gold Coast in September and the Charles Sturt UniSport team will give you all the important info you need to have one of the best weeks of your life!
Finally, make sure you're following @charlesturtunisport on Instagram for any updates about application deadlines and trial dates!
So why not join Team Charles Sturt and help us bring home gold at 2023 UniSport Nationals!