Interviewed & Written by Faith Hanstock
For more than a decade, photographer and journalist, Brandon Stanton, has given a worldwide audience a "daily glimpse into the lives of strangers on the streets of New York City" with Humans of New York.
Inspired by this, The Student Communications team seeks to showcase our very own Charles Sturt community by sharing the exciting, unassuming and perhaps unbelievable stories of our people through Charlie.
We begin the series sitting down with a very important member of the Charles Sturt Community, Vice-Chancellor, Professor Renée Leon.
Welcome to 'Humans of Charles Sturt'…
---
This week, I was able to book some time in with Charles Sturt's very own Vice-Chancellor, Professor Renée Leon. We talked plans, we talked relaxation, we talked Charles Sturt, but probably most importantly – we talked about what we wanted to be when we grew up.
I am not going to lie to you, I was very nervous to have this interview… But the second I walked into her office, I met a very kind, passionate and dedicated ballerina-turned-Vice-Chancellor.
I took a breath, and off we went.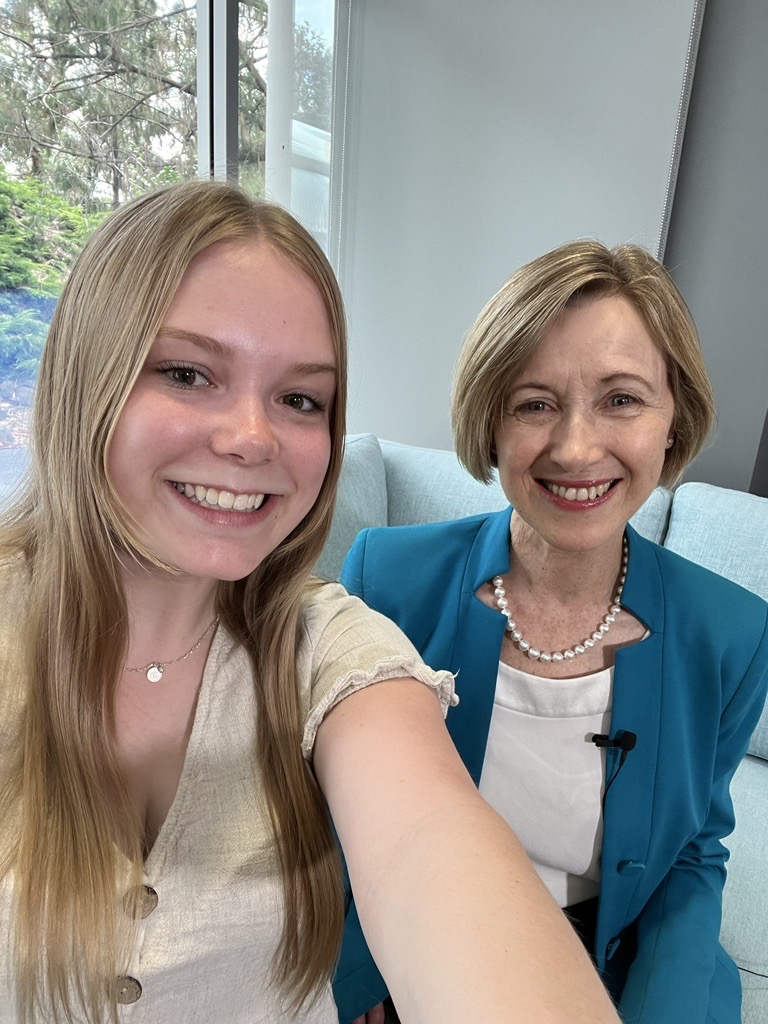 What does a typical day look like as the Vice-Chancellor of Charles Sturt?
'Look, it's the sublime and the ridiculous I have to say.
A lot of my day is managing the people and the business of the university, and that involves paperwork and meetings. (So, there's nothing glamorous about that). But I try to make sure I'm always doing, besides all of the routine things that you have to do, is to keep them in perspective so that they don't become all that you do.
This is something I like to call the 'important but not urgent'. I try to make sure that during at least 20% of the week I've got time out of the diary that doesn't just get filled up with routine meetings, and I then have the time to think about and progress the things that are really important in the university. 
A typical day involves me being here in the office, quite a lot! Of course, once upon a time I would have been going out to lots of meetings, but these days they're nearly all online.
I'm part of the Regional Universities Network, and part of the New South Wales Vice-Chancellors Committee, and part of Universities Australia. I attend all of those meetings, because that's where the big strategic directions for universities are being discussed.
They're all important sectoral engagements where we work collaboratively, and I also often get the opportunity to connect at meetings with the policymakers in Canberra – they're important meetings to be part of. Additionally, I participate in the meetings of the University's governing body, the University Council and its subcommittees.
All this sounds like a lot of meetings! But they're important ones that set and guide the University's direction.
Although I conduct the Town Halls and Leaders Forum from my office, I go out to visit the campuses in person whenever I can, at least once a month.
And then in between all of this, probably like everyone, lots of my work is done over email. However, emails are all the things that are taking the university forward and getting decisions progressed. So, I don't think of it as 'Oh, I'm just doing my email', I think of it as 'I'm clearing and progressing this important work that's going to take us where we want to go'.'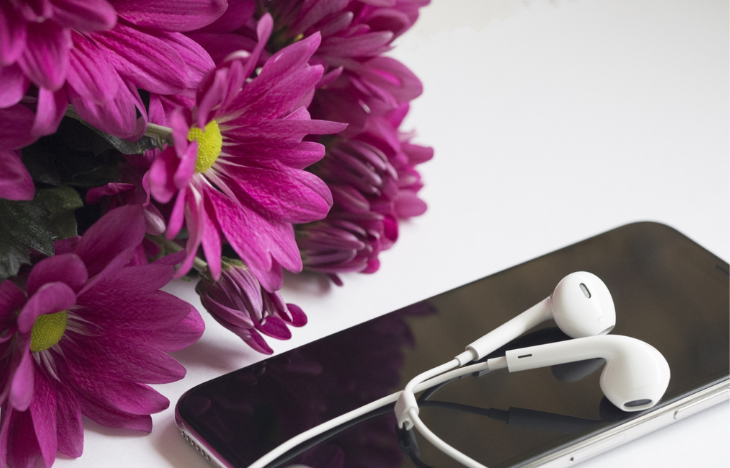 How do you relax and de-stress after a busy and demanding day?
'Well, part of what I do, is try not to get too stressed in the first place!
I think it's important to make sure you don't sweat the small stuff, and to make sure you remember and celebrate the things that are going well, rather than only worrying about things that otherwise might keep you awake at night. So not getting too stressed in the first place is a good start.
Some things that I love to do, and that help to make my life good include gardening, time with friends, and keeping fit. In the evenings, I also like to read and listen to music. I know that sounds like a quiet life rather than a party life (which won't surprise you) but they're all part of just keeping a good balance in my mental and physical wellbeing and thinking about things other than the university so that when I do turn my mind to the university, I come to it with a fresh mind.
I raised two kids while working in big full-time jobs, and you don't want to implode from the stress. So I had to learn how to look after my own wellbeing in ways that would enable me to sustain that long term effort of working, raising a family and juggling the rest of your life.
I know that the way to do that is to not burn yourself out, make sure you get plenty of sleep, do other things you enjoy, keep fit, and have fun.'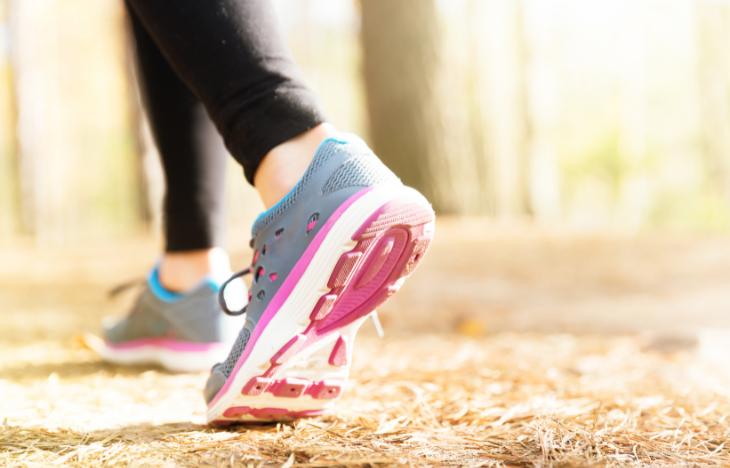 Can you tell us a bit about your pathway to becoming Vice-Chancellor?
'I had a career in the public service before I came to the university, and it's a career that was really driven by my passion to make a difference for the public good. Becoming a Vice-Chancellor feels to me like a great continuation of that.
I get to do things that make a difference in the lives of students, I get to do things that make a difference in the lives of our communities. And I hope I get to do things that make a difference to the knowledge that the nation has. So to me, it just ticks all the boxes about being part of an organisation that's doing good.'
Can you name a leader who has influenced you? Why and how did this person impact your life?
'This isn't a famous person; this is someone who was one of the senior managers in the Attorney General's department when I was a very junior staff member.
I'd been brought along to a meeting with my own managers to talk about this particular policy issue, and this very senior person asked me my opinion about it.
At first, I thought there was a mistake that he didn't realize how junior I was, but he said, 'You're the one who's been doing the work on it, what do you think', and to me, that approach of recognizing that the people at the frontline probably know just as much, if not, more than the people in the senior positions, has been something I've taken with me through my career.
This is because it is the people who are actually in contact with students and researchers that know a lot about what's really going on. So that's what I try and bring into my leadership roles, never to forget that it's the people at the frontline, who are really doing the business that you're in, and who I want to always be in touch with.'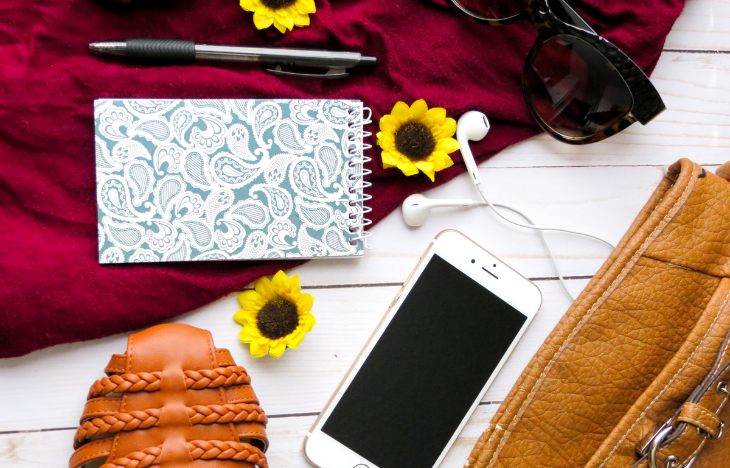 What are you most passionate about at the University?
'I'm really passionate about making it a culture that's exciting for the people who work here and study here, that people feel really motivated by the important goals that we're working towards, and the progress that we're making.
So, I'm excited about it! I get excited every day about the opportunities to get everyone else excited about it.'
What are your plans for improving the student experience at Charles Sturt?
'We actually did some of this last week in a way that students could really relate to, which is the executive all went out for drinks and dinner with the representatives from the student SRCs!
Beforehand, we had a meeting with them, where we got to listen and hear what their concerns are. And for me, that engagement with students is step one for making sure that we're creating good student experience.
If you don't listen to what your customers want, then you're not going to be able to meet their needs are you? So, that's part of it.
The second part of it is making sure that all the staff of the university, understand and organise their work around the importance of student experience, that if you think about what your goals are, then you're more likely to achieve them.
It's important that I just embed in everyone's mindset and operational plans – 'How's this going to work for students?' So that when we think about 'When will we open the bars and the cafes', we don't just think about it from the point of view of what's convenient or financial for us, but we think what's going to make campuses vibrant, and a place that students want to come to and be part of.
It's that mindset of thinking about things through the perspective of student experience that will change how everything gets done and getting that regular feedback from students will tell us are we achieving that.'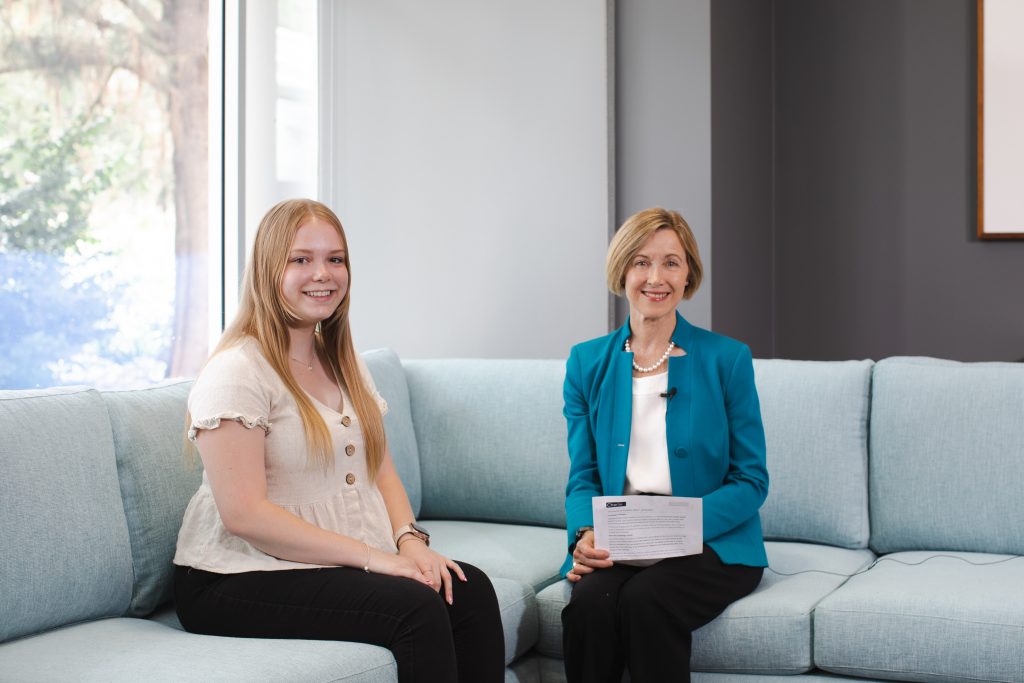 What are your key priorities for Charles Sturt University?
'Charles Sturt University has been and should be such a force for change in the regions and in the higher education landscape.
When I look at the way we spoke about ourselves, even 10 years ago, we had huge ambitions for what we could achieve, so I want to make sure that we feel as ambitious and are as ambitious, as we have been in our heyday.
This will be reflected in that we will be not a second choice option for students, but a First Choice Option, as we used to be for so many of our courses.
For example, the course to go to in Communications and Media was the Charles Sturt course. Overall, my ambition is for us to become ambitious again, and for us to have a huge sense of pride in what we're achieving.
What that reflects in really practical goals for the university is being attractive to students so that we:
Grow our student numbers.
Support our students so that they succeed.
Achieve high rates of completion and strong student satisfaction so that students are telling their friends that they had a great time at Charles Sturt and they should come here.
So that piece about student experience and student progress, regrowing our research, making sure that we are contributing significantly to the research needs of our regions and of the nation, and then that academics get to be involved in the very thing that we recruited them for – their knowledge of their discipline and their progressing of the scholarship of their discipline.
And then, of course, I want it to be a great place to work, I want people to come to work feeling that they're enabled to do their best that they're proud of the institution they work for, that they are supported to do what they need to do, that they know what they need to do, and they're getting on with it.
All of that, of course, will make us an important player in our regions. I'm very aware of the commitment we have to our regions and the need for us to serve the regions that we're in.'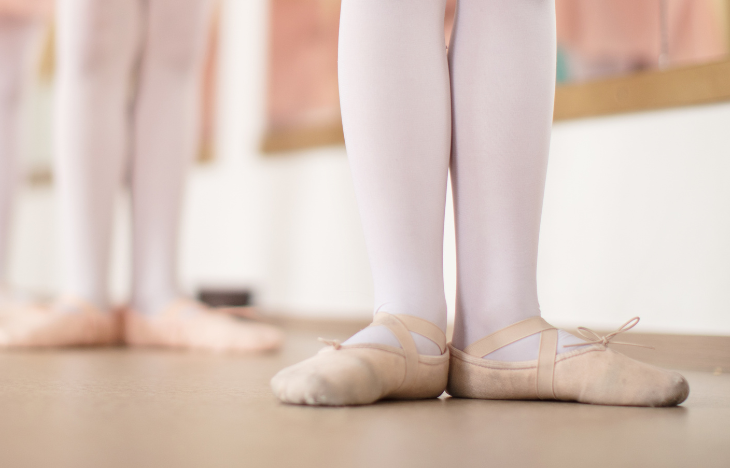 What advice would you give to students starting at university?
'Coming to University is one of the great life experiences, it's an opportunity to change your way of thinking, meet new people, learn new things, embark upon or change your career.
Do really approach it with your mind wide open to what possibilities there are including that you might start studying one thing, and then discover that actually your passion is something adjacent to that.
Come in with an open mind to all the opportunities that might be ahead and embrace them.
Another piece of advice, which is a very practical one and is one that I give my own kids about university, which is, do the reading, do the reading, do the reading!
You're here to learn amazing things and you won't learn them and have that really exciting intellectual experience as well as do well on your assessments unless you do the work.
Start early, don't leave it till the last minute, do the reading, and engage with the subject. That way, not only will you do better in the subject, but you'll really have a great time because you'll have found university intellectually exciting as well as socially exciting.'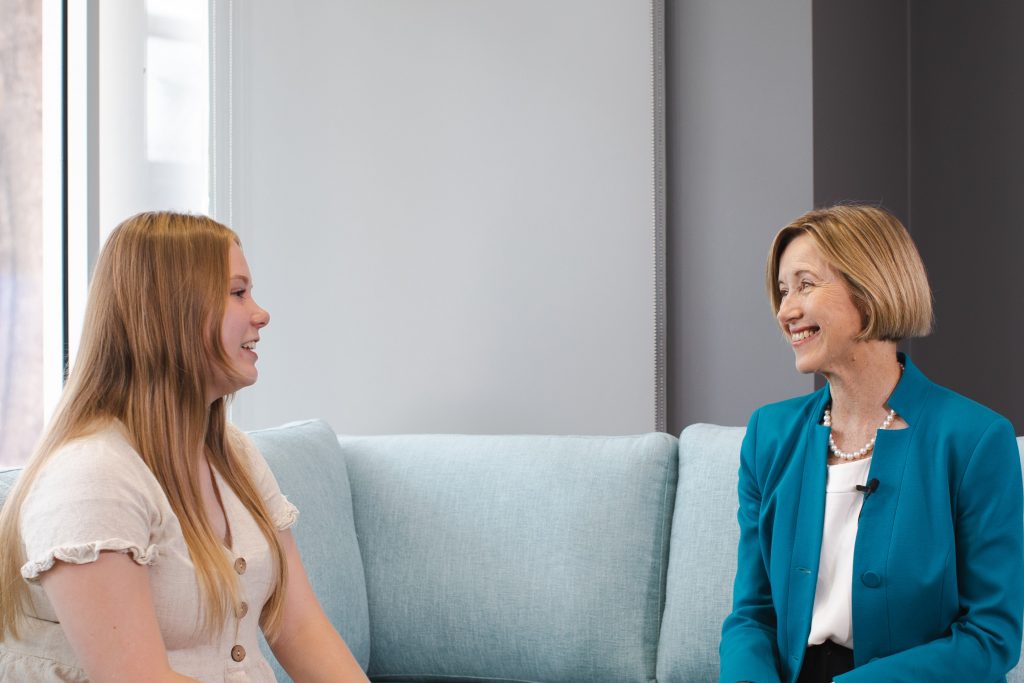 We pride ourselves on being a regional university, how important do you think it is to have regional universities in the Australian higher education landscape?
'It's absolutely critical for a country as big as Australia, that we make sure we don't have regions left behind, that we don't end up with a city country divide, where all the opportunities are only available concentrated in large metropolitan areas, because people live all over Australia!
A third of Australians live in the regions – and it's regional universities that make sure that the people, including the young people of the regions, get the opportunity to go to university.
We also know that students who study in regional universities are much more likely to stay in the regions and work. It's such a virtuous circle of creating the workforce that makes our towns able to function.
How would we be if we didn't have nurses and teachers and engineers and IT workers and management people in our towns? They wouldn't really be able to keep functioning as vibrant communities.
So it is, for us, a very important contribution is that we educate the people of the region, we enable people in the middle of their career to grow their skills and upskill to a new career, and we ensure that we're producing the skills that the region needs.
If we didn't have that happening in regional universities, lots of kids in the region simply wouldn't go to university, and we'd end up with a real social divide between the cities in the country. But also, if they went to the city to study, they'll probably end up staying there. Because they make friends there, they put down roots there – and then you end up with the skills being stripped out of the regions and towns no longer having what they need to be vibrant. 
I think we make an incredibly important contribution to the region's and one that we can be proud of.'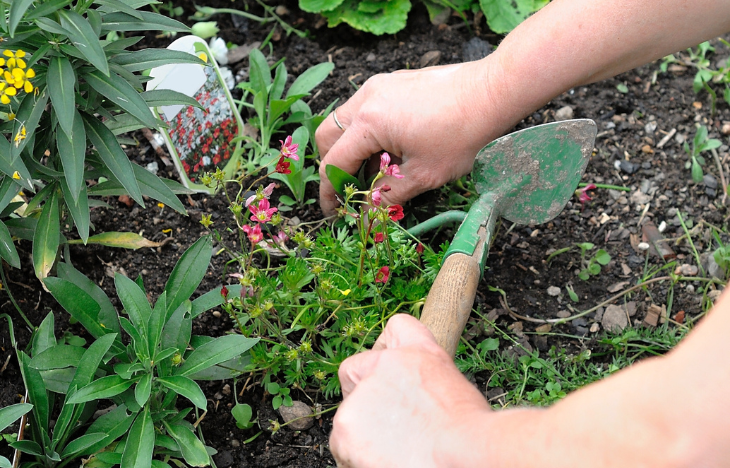 What are the most important decisions you make as the Vice-Chancellor?
I think there's probably three most important types of decisions.
One is about what are our strategic priorities going to be for the year ahead, or the three years ahead. So, all of that 'setting the direction' makes sure we put our effort into the most important things, the goals that the university has to achieve to be successful. Of course, these are not decisions I make without the input and advice of our people, including discussions at the executive level with all the senior managers.
Secondly, is the budget – how we allocate resources to all of the different parts of the university and how are we going to achieve our goals. This includes deciding what the priorities are, and then we make sure we resource them.
Then the third thing that is perhaps even more important than all the others, because it makes it possible, is the decisions we make about building capability in the university, the development programs, the promotion decisions, the engagement with people, that means we build the right kind of culture and the right kind of capability to achieve our goals.
Look, a lot of organizations treat that investment in the people as if it was a 'nice to have', you know, 'when we're achieving these big business goals, and if we get time, or if we get around to it, we'll do some things for our people', where as I see them as being intrinsically part of achieving the business goals of the organisation is to invest in the people who are going to make that possible.'
BONUS: What did you want to be when you grew up?
'Well, I didn't know that I wanted to be the Vice-Chancellor of a regional University, I can tell you that. What I wanted to be was a ballet dancer!
I did ballet from when I was five, until I was 12, and I think what I loved about it was partly the discipline, you know, that it's a lot of hard work and discipline. And all my jobs have been like that, that you really have to be disciplined with yourself in order to achieve. But I also found it to be so thrilling, as well. It wasn't just hard work without thrill.
So, while I didn't get to be a ballerina, but I feel like I get to do the hard work and discipline, and have the thrill of achievement through my role as Vice-Chancellor. So, I'm sort of getting what I wanted.'