Written by Mikayla Murphy
Nervous about making friends while studying online? Don't worry I have you covered for a successful social year ahead!
There are various perks to online studying, however, there are some cons such as not being able to sit next to someone and make small talk. On Zoom you have the whole class listening in to what you are saying, or you might accidentally have your mic on mute the entire time you were talking.
Connecting with peers can seem daunting at first, but if you follow some of these tips you might just make some friends along the way! When I first started my Masters of Teaching, I was nervous to try and connect with people on a screen.
I didn't try to speak up in tutorials, I stressed myself out, worrying about what people might think of me. I reminded myself that there is no harm in just being myself and I needed to speak up so I could get help in assessment tasks.
Asking peers and tutors questions can lead to friendly debates about topics you love, and it encourages you to do your best in your studies and can also lead to further discussions outside of classes.
The first session of the year is coming up, and I can imagine our online social skills are a bit rusty, so I want to highlight all of the services that Charles Sturt University offers to connect you with others studying online.
Attend live lectures
I know what you're thinking, you'd rather skip the lecture or put it on 5x speed in the background while you sit on your phone for an hour. Let me tell you that watching the lectures live are not only beneficial for your studies but it gives you an opportunity to meet new people in your course.
You can connect with others who have the same interests as you and they could help you understand the content you're learning. You can get amongst the whole class discussions during live lectures, challenge the lecturer or peers to spark group debates. You can ask questions to lecturers and peers about upcoming assignments, which is something you cannot do while watching the recorded lectures.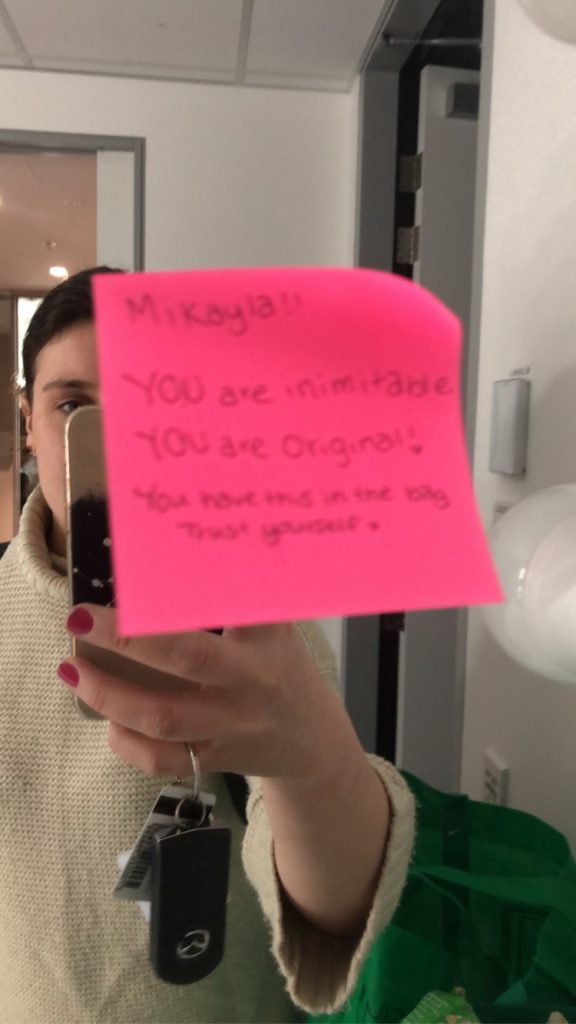 Participate in group work in your tutorials.
You might be assigned to complete group work in a tutorial. Use your initiative to be the speaker of the group or the scribe. This is a fantastic way for you to participate in class, connect with others and stops you from being distracted.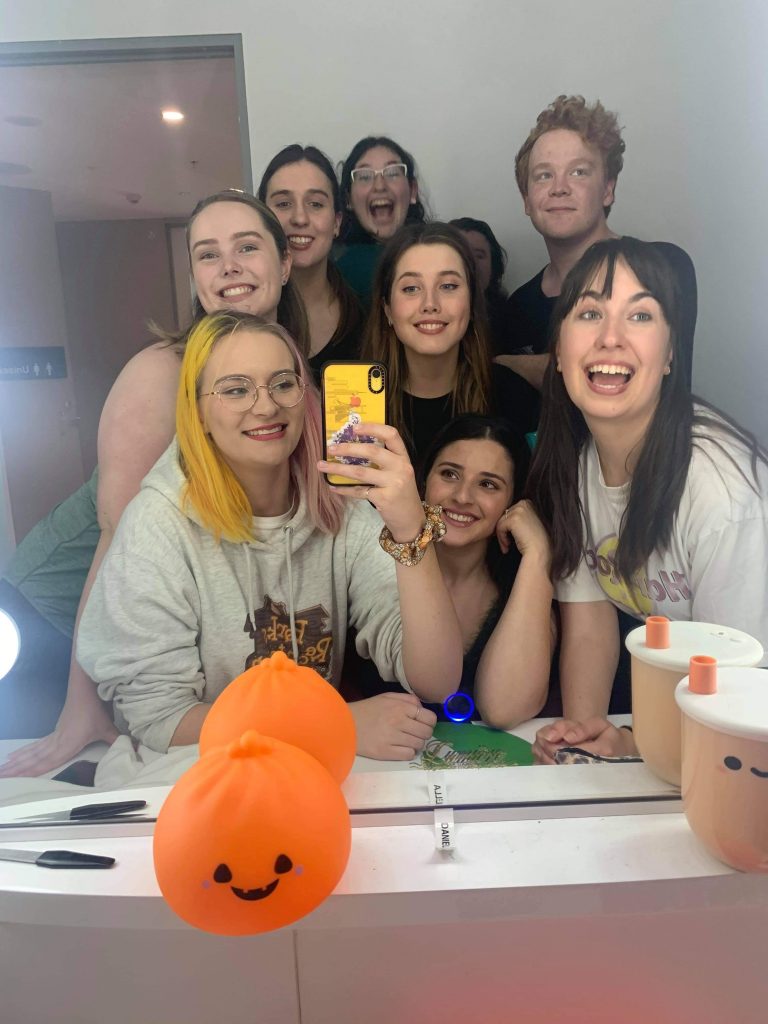 Reach out to others on Charles Sturt social media pages
Follow Charles Sturt University social media pages to find out information on all the latest social events being promoted by the university. You will find posts from current students who have similar struggles to you regarding assessments and exams. Those posts may have some helpful tips on how to manage stress or organisation, and you can make friends with fellow online students along the way.
Join online groups such as the Charles Sturt University SRC
Join the online Charles Sturt University Student Representative Committee (SRC). The online SRC communicate the interests and expectations of students to the Charles Sturt decision-makers.
The SRC works on projects that improve student life and work towards making a positive online study environment. They initiate student networking opportunities and organise student events.
Click here to follow the Charles Sturt University online SRC Facebook page!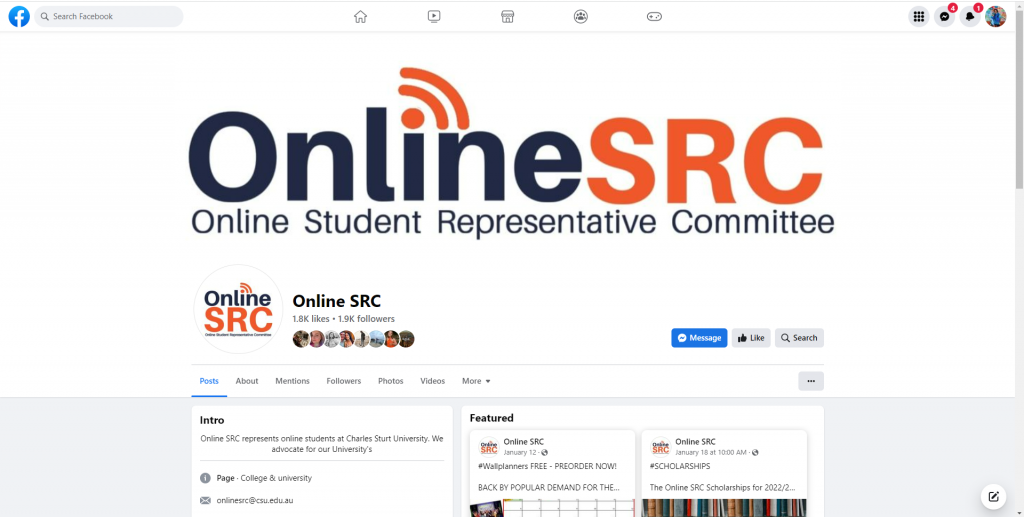 Make friends by talking to peers on your subject's discussion board on Interact2
Create threads in your subject's discussion board on certain topics studied in lectures or tutorials. Respond to other threads so that you can post your thoughts on certain posts and create friendly discussions on course content. This way you can reach out to those students in your course and think about these topics from a different perspective.
Read Charlie, the official Charles Sturt blog
You are already one step ahead of this tip, as you are reading Charlie right now! I encourage you to keep on reading for all the latest tips on how to survive university, mindset hacks and how to meet new people while studying online.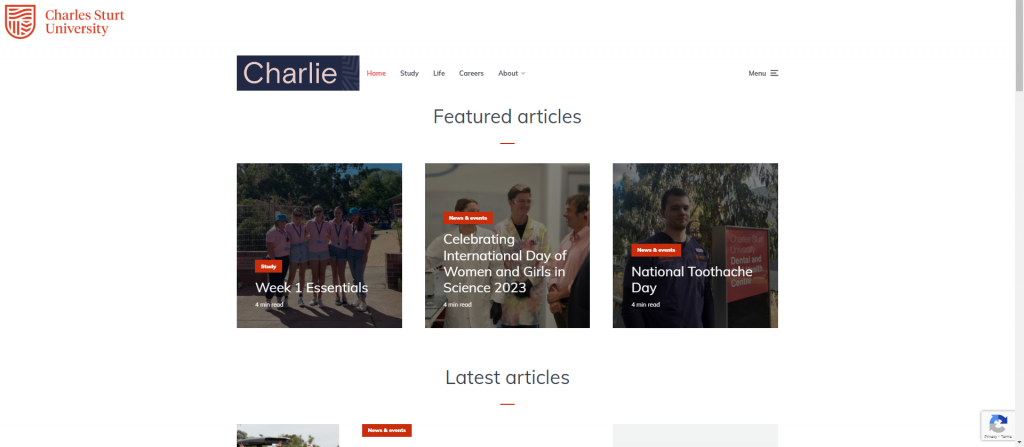 Write a blog post for Charlie
You don't have to be a professional writer, consider sharing your studying experiences with the Charles Sturt student community. It is very rewarding and something to boost your resume. Speak to the Student Communications team to share your interest. By being a Charlie Contributor, you can earn up to $75 per blog and meet other like-minded people along the way!
Create a weekly goal for yourself to be social
For the first session, I recommend having a weekly goal. Don't put pressure on yourself to do all of these things by the end of the first week but do something that challenges you to reach out and make new friends. For example, a weekly goal could be making a discussion post in one of your subjects by the end of the week, attending all of your live lectures, or asking a question to your peers about why they chose your course. The opportunities are endless.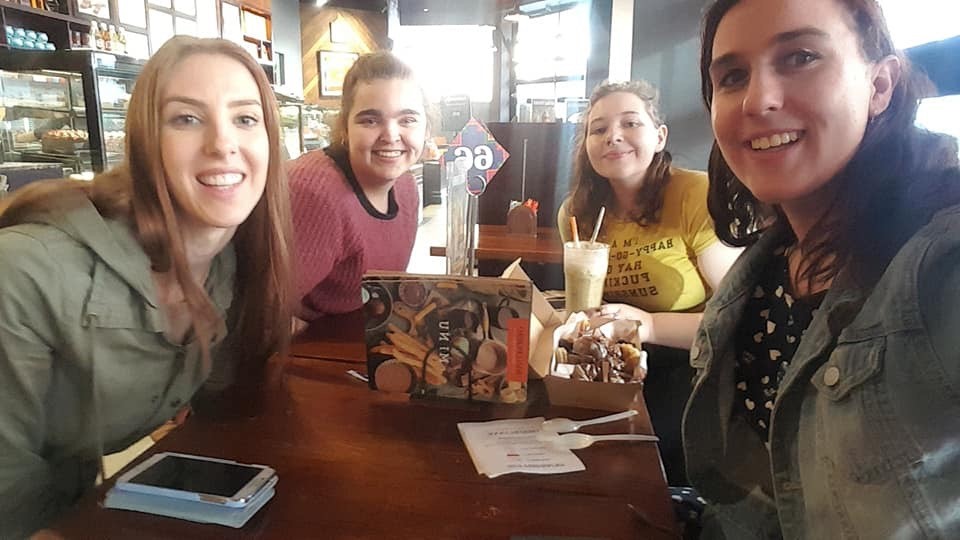 Want to hear more of this student's voice?