Written by Valerie Chen
I am a 37-year-old Taiwanese migrant who is studying a Bachelor of Oral Health (Therapy and Hygiene) full-time in Wagga Wagga, whilst caring for my 2 year old boy. In my blog, of which this is the first, I'll be sharing part of my story as a migrant, a student mum, and sharing study tips that have helped me to become a high achieving student.
I am passionate about dentistry and study but also love the simple things in life and feel grateful for everything I have. Twelve years ago, my life was on a very different track…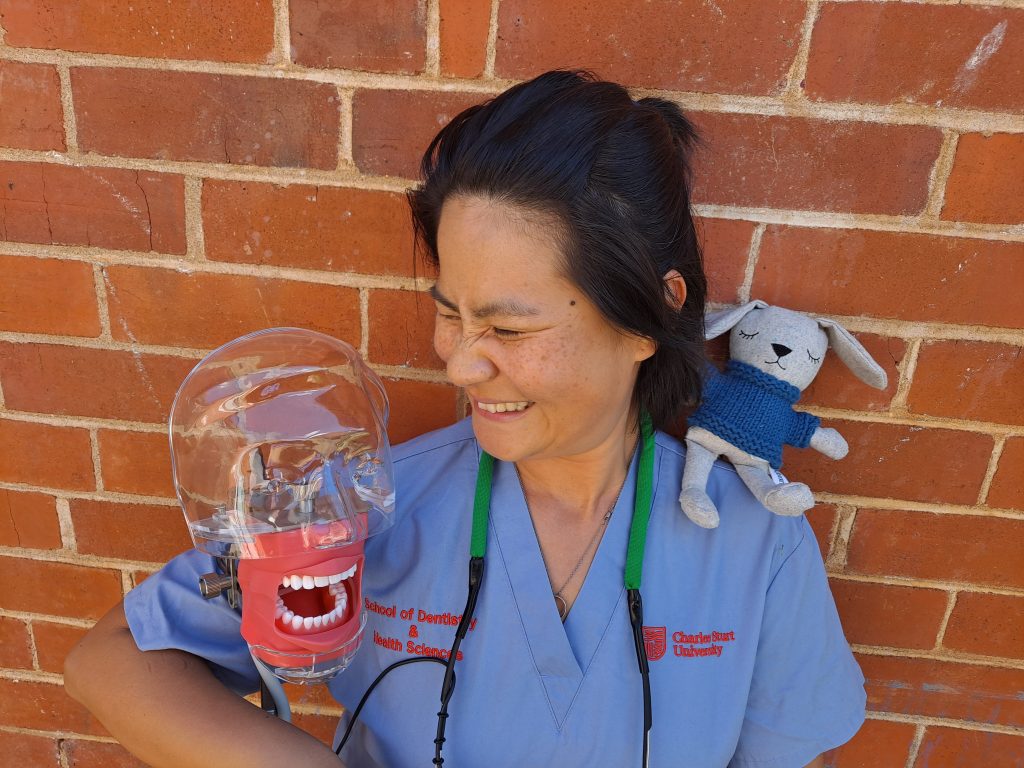 12 years ago…
Imagine standing on a busy street in 35-degree heat and high humidity, working over a hot stove. Cars and scooters fly past. Your shirt is drenched with sweat. There's a queue of customers staring at you. You are 26. Your multilevel marketing business of 3 years turned out to be the scam you were warned it was. Who else can you blame?
This was my life… 10 hours a day, six days a week, sweating on the street corner in Taiwan in 2011. But wait… the situation was even worse – I was working with my parents! Yes, it was brutal.
The year before, in 2010, I was in credit card debt. My own "business" was a bust, and the degree in hospitality management that I had slogged through in a daze of depression years earlier was just a bad dream. I was having cold showers because I couldn't afford the gas bill and was looking for any kind of work to get by. I felt like a complete failure. I was embarrassed and badly in need of help. My parents knew it was their chance to pull me into the family business.
My mother had been running a street vendor food business for 20 years. She had always wanted me to learn what she did before she retired. I had hated helping out in the summer as a kid, and I didn't like it any more now, but I had no choice and was just grateful for something to hold on to.
My parents offered me a generous salary and free accommodation back in the family home, but under one condition – I couldn't quit. I had to work for 18 months and learn every aspect of the business. The contract was signed. One month later I moved back home and started my life as a baozi lady.
Our business made only one product: steam-fried baozi (水煎包). Juicy cabbage, glass noodles and dried shrimp filling inside, plus a golden crispy skin outside. And a secret ingredient that people had been wondering about for 20 years… this information I cannot disclose. You can hardly find steam-fried baozi in Australia, but you will have to trust me that they are delicious.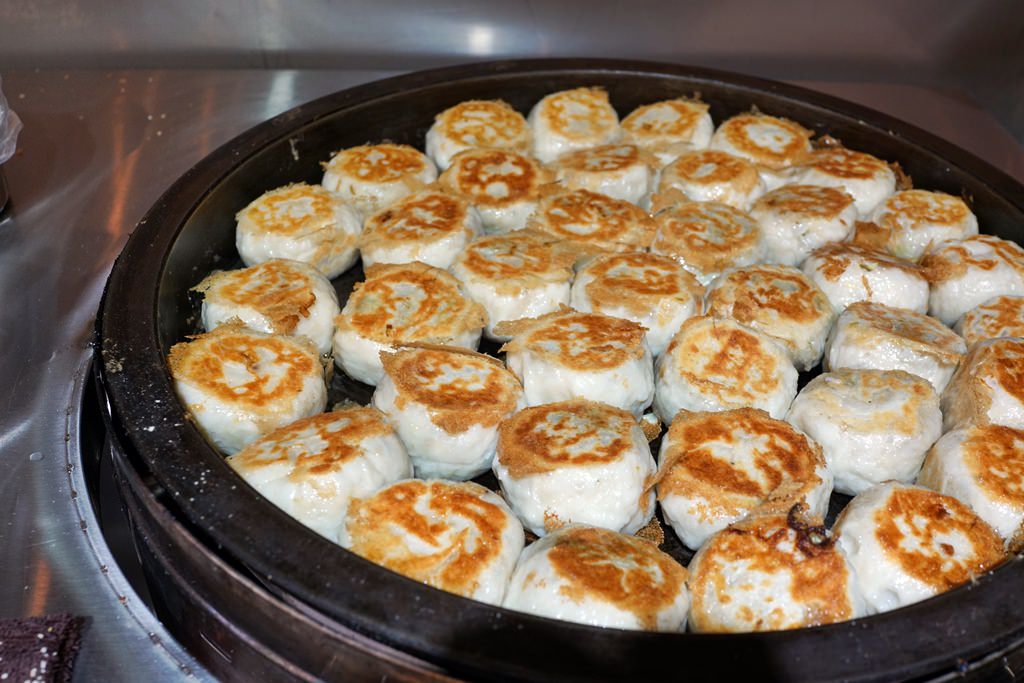 My daily routine: Preparing and selling steam-fried baozi
Here was my daily routine: Alarm at 5am. Ingredient prep – make the dough, make seasoned oil on the stove, then chop up cabbages (25+ of them), leeks and glass noodles. At 6:20am my parents and I would get together and make the baozi on the food cart. After filling up the big frying pan with baozi, it was time to hit the road.
The food cart was a 2.5 metre long, 100kg metal box on wheels. My task now was to push it from our house to the street corner, while the baozi were cooking in the pan. It was a 10-minute walk with some sharp turns, a bit of a hill and a road crossing. My mum always walked with me.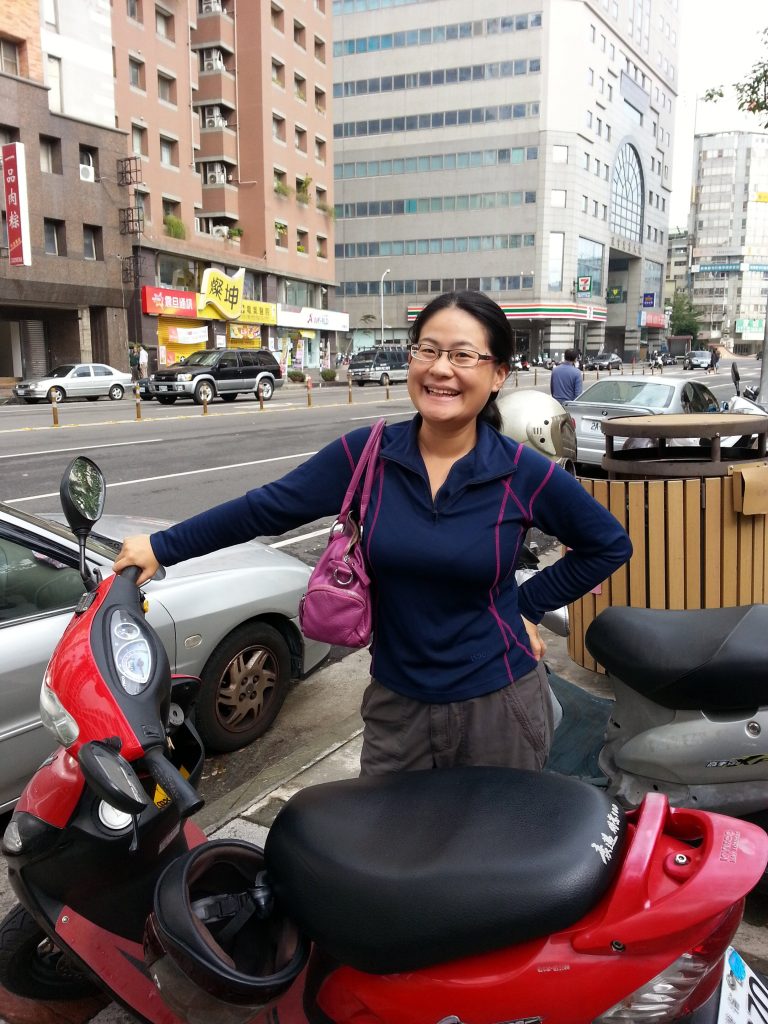 When we got to our street corner around 6:40am, there were usually a few customers waiting (my mum's steam-fried baozi were locally famous so there were many long-term regulars). We quickly set up the cart and served the first round of baozi.
Around 10:30am, I packed everything up and push the cart home. I would clean up all the equipment and dishes from the morning, enjoy a shower, rest and eat lunch. Around 2pm in the afternoon, it all started again.
The tasks involved with operating a baozi cart were neither complicated nor difficult. The difficulty was to make peace with discomfort. The discomfort could come from the weather and the non-stop noise and bustle of the street, but also from the way some people talk to you – not everybody treats street vendors with respect!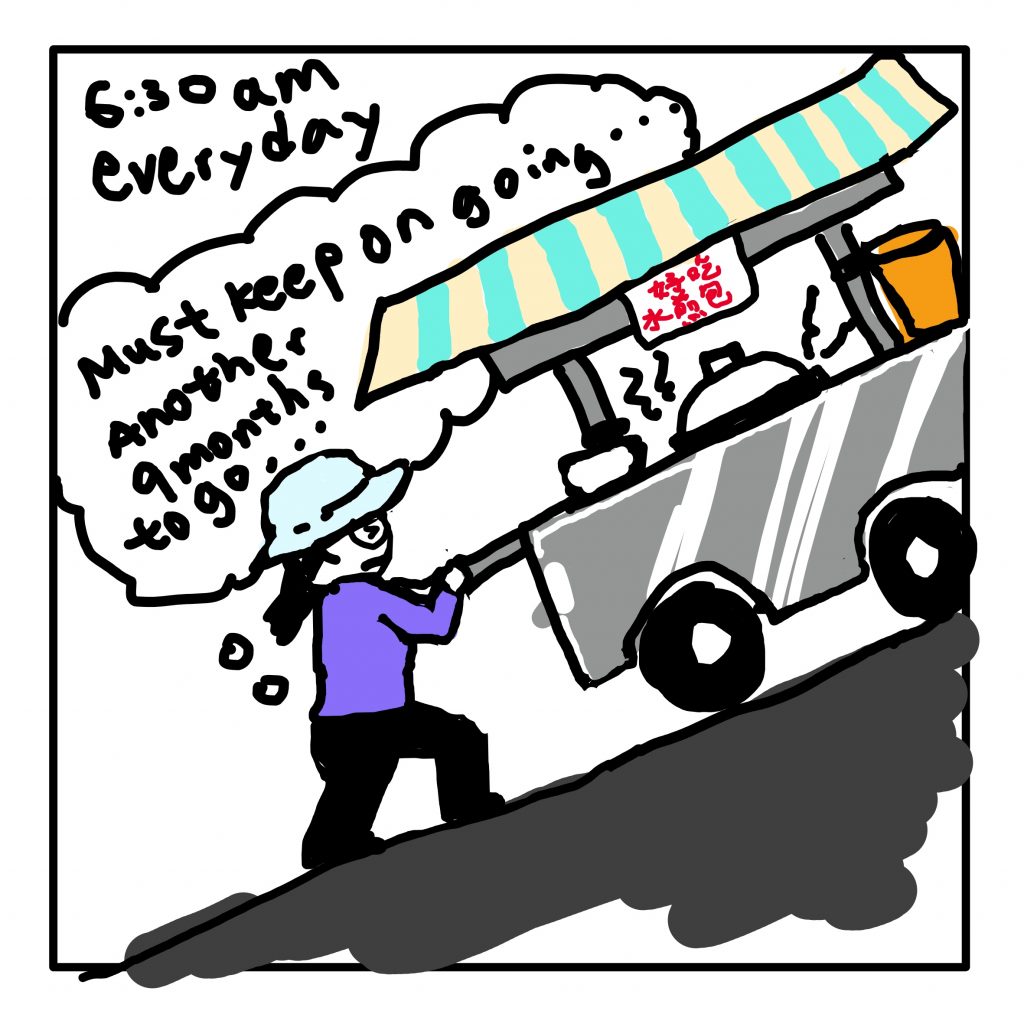 Reflecting back
It was a tough job, and a tough time for me, but now when I look back I cherish this time that I had working with my parents. My mum and I were so different that we couldn't relate to each other when I was younger, and the multilevel marketing business I had been involved in made things worse.
But doing the hard work that she had been doing for half of her life had tied us together. For her, she was proud that her clumsy daughter had the persistence to keep up the work, and for me, I got a chance to show how much I respected what she did, and how much I appreciated my parent's love and devotion.
My time as a baozi lady was a time of maturing and renewal. I began to believe again in my inner strength and ability to persevere. I had been missing that for so long. In many ways this time shaped who I am and led me to where I am right now – Wagga Wagga! But that is a longer story. Thanks for reading my first blog post and stay tuned for the next instalment!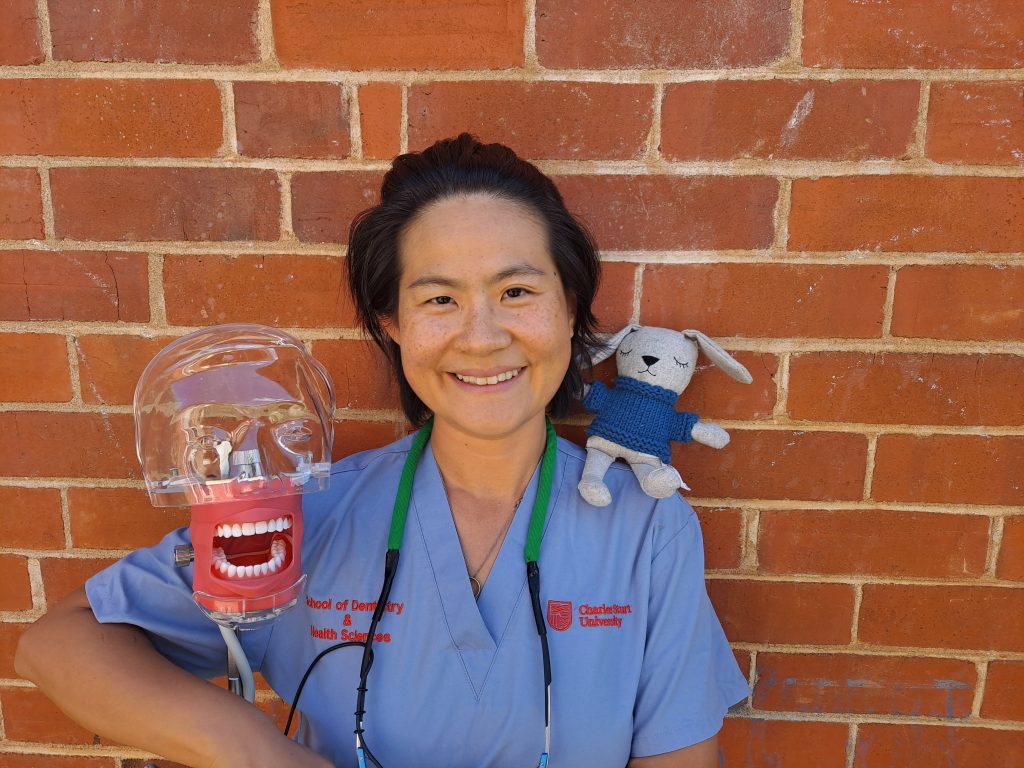 Want to hear another student voice?