Written by Greta Porter
Starting the uni year on the right foot is essential in making sure it's a seamless transition from the holidays so that you're ready for the year ahead.
The better prepared you are the easier it should be to get back into the grind of studying so here are 4 ways you can make sure you're organised for whatever 2023 has to throw at us.
Set up a planner, calendar or diary for the year
This one is almost a given. The easiest way to stay organised during uni is to have a planner, calendar or diary for you to keep track of anything important in both your uni life and social life.
You can include important uni dates to help you map out your year such as when the semester starts, CENSUS dates, session breaks, exam periods etc. which can be found here on the Charles Sturt website.
I've always paid close attention to the dates of the uni breaks, so I know when I'm free to plan mini holidays throughout the session to see friends and family. As soon as the timetables are released for Session 1, writing in the times of all your classes will also keep you organised.
One tip I was taught early on at uni by a good friend was to highlight on a campus map where my classes were so there was no confusion as to where I needed to be each day. Having this in your diary is a good idea and it doesn't take long to make!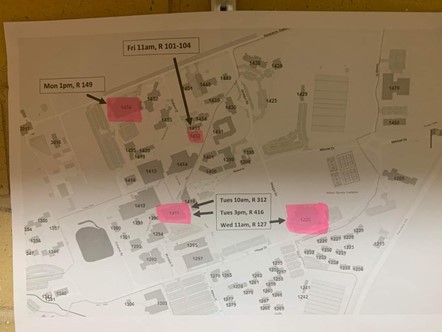 I've also tried to keep myself accountable in staying organised by using a calendar that's fun and looks good such as the one pictured, rather than a dull one that ends up collecting dust in a drawer.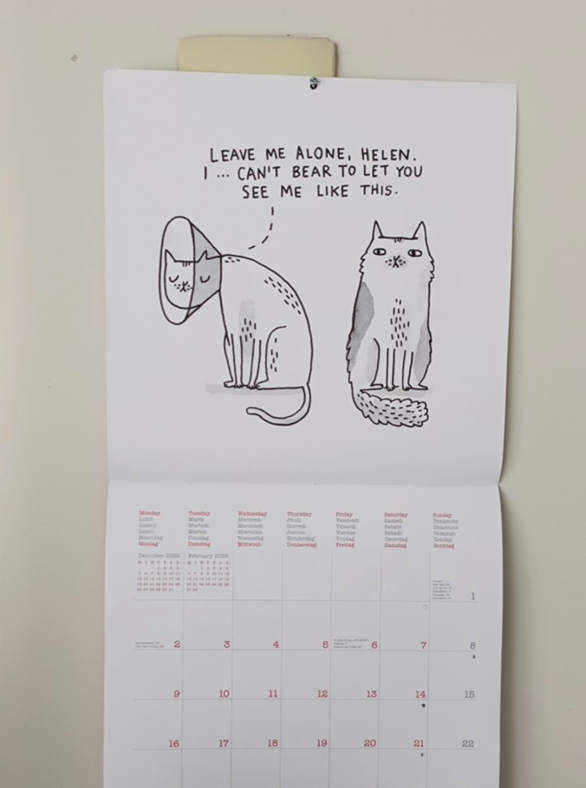 Set up a budget
Uni costs can really add up over the year which is why setting a rough budget before the session begins will keep your finances organised so that hopefully you don't run out of money.
A uni budget will need to include things such as the cost of accommodation, food, your phone bill, running a car if you have one, textbooks, placement clothing, subscriptions such as Netflix and any other social or university costs that might pop up over the year.
Your future self will probably thank you for setting a weekly budget so you can live within your means the entire year and still enjoy yourself. You can find a plethora of budget templates on both Excel and online if you're stuck on where to begin!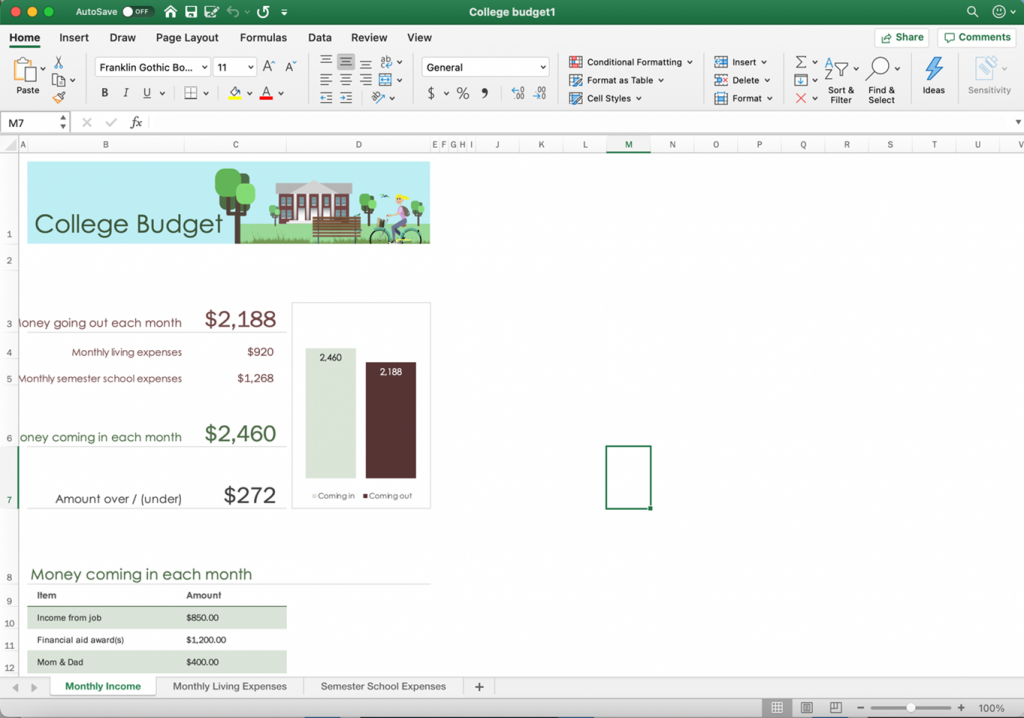 Declutter to start fresh
There's nothing like spending a day sorting through your wardrobe, drawers and shelves to declutter and sort through the things you own. There's always something you'll find that can definitely be donated and sold for a bit of extra cash before uni begins.
Having a clean space often makes me feel like I have my life somewhat organised and in turn makes getting back into the swing of uni an easy transition. I often sell old textbooks, sort through my uni bag to get rid of anything I don't need and make sure my study space is ready to go.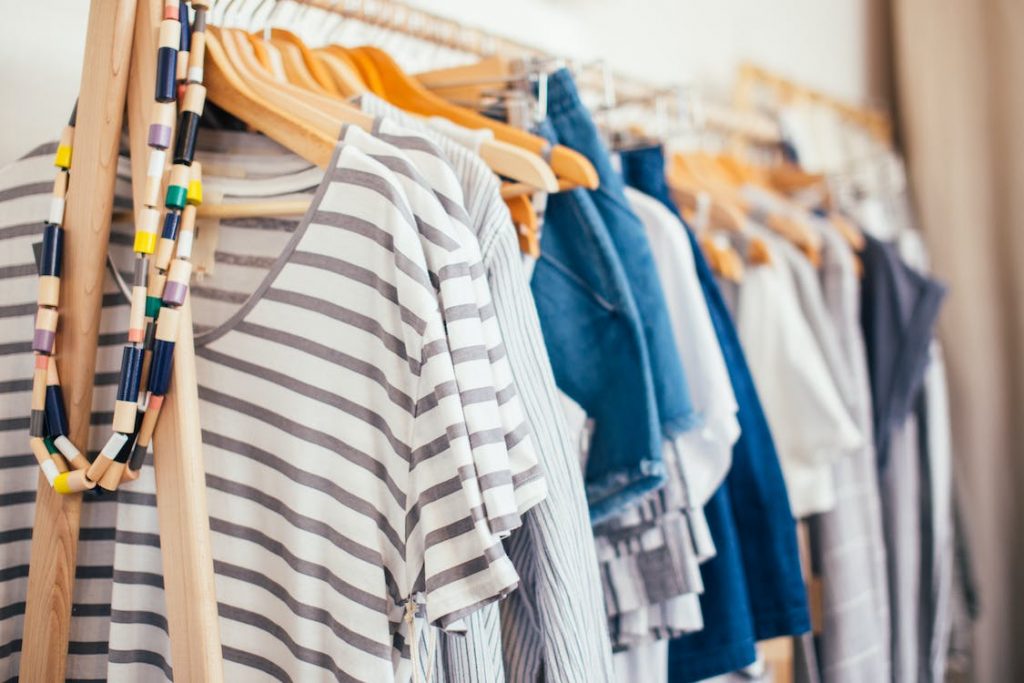 Scholarship applications
What better way to set yourself up for the year and stay on top of things than applying for scholarships! Don't rule yourself out especially because Charles Sturt offer more than $3 million in scholarships every year.
You can be awarded scholarships based on your involvement in the community, your academic results, your financial situation, your goals and career aspirations as well as many other things such as sport.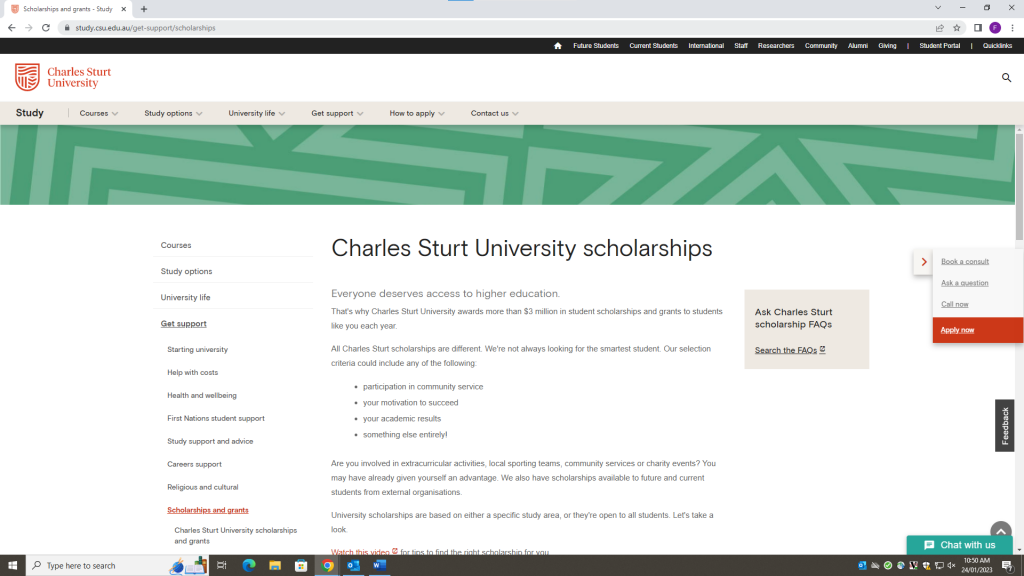 Hopefully these tips help you bring some organisation into your life before uni starts back, good luck with the beginning of the session!
Want to hear another student voice?