Written by Marie Knight
(Member of the Albury Uni Bible Studies Committee)
It is official: the silly season has begun! The tree is up, the lights are strung, and (if you are anything like me) Christmas music is playing for AT LEAST three hours of each day. The silliness is fun and nostalgic, but it is… well, silly!
Perhaps you find Christmas more frustrating than fun.
Or perhaps you don't care at all.
Whatever your stance, this time of year provides an excellent opportunity to reflect on the ultimate reason for Christmas: to celebrate the birth of our Lord and Saviour, Jesus Christ.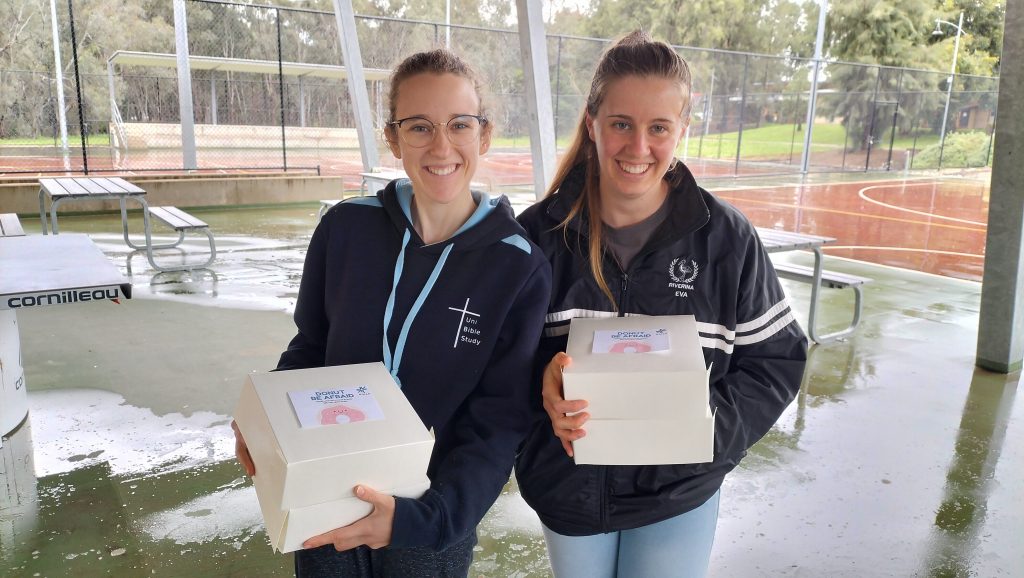 "For to us a Child is born, to us a Son is given… and His name shall be called Wonderful Counsellor, Mighty God, Everlasting Father, Prince of Peace" (Isaiah 9:6).
When it comes to Christmas (and any time of the year), this truth is what the Uni Bible Study (UBS) crew at Charles Sturt Albury gets excited about. What a lasting joy it brings!
Already, UBS has packed over a dozen shoeboxes for the Samaritan's Purse project, Operation Christmas Child. These shoeboxes were filled with toys, school supplies and hygiene items, and have been sent across the world to children in need. It was a great way for UBS to tangibly show God's love for these kids.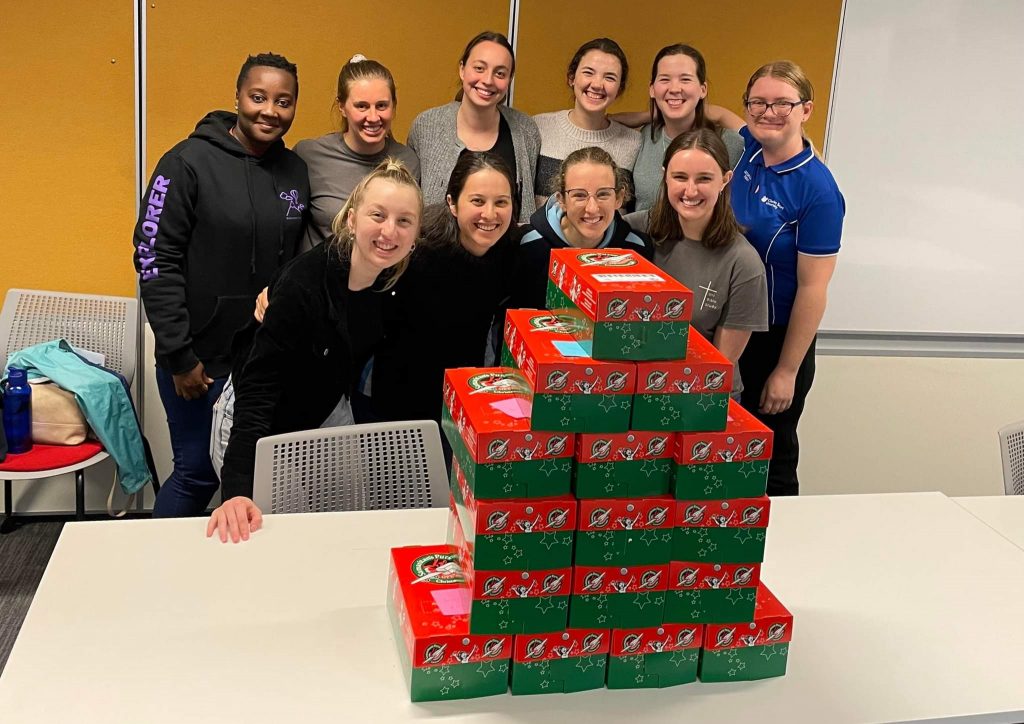 This month, UBS members have also had the opportunity to attend a week-long conference, called National Training Event, in Canberra. Along with 2000 other Christian students from across Australia, UBS investigated the topic of 'identity' and learned practical skills on knowing and teaching the Bible. We then headed to Deniliquin to support a local church in their various activities. Great memories and friendships were formed from this!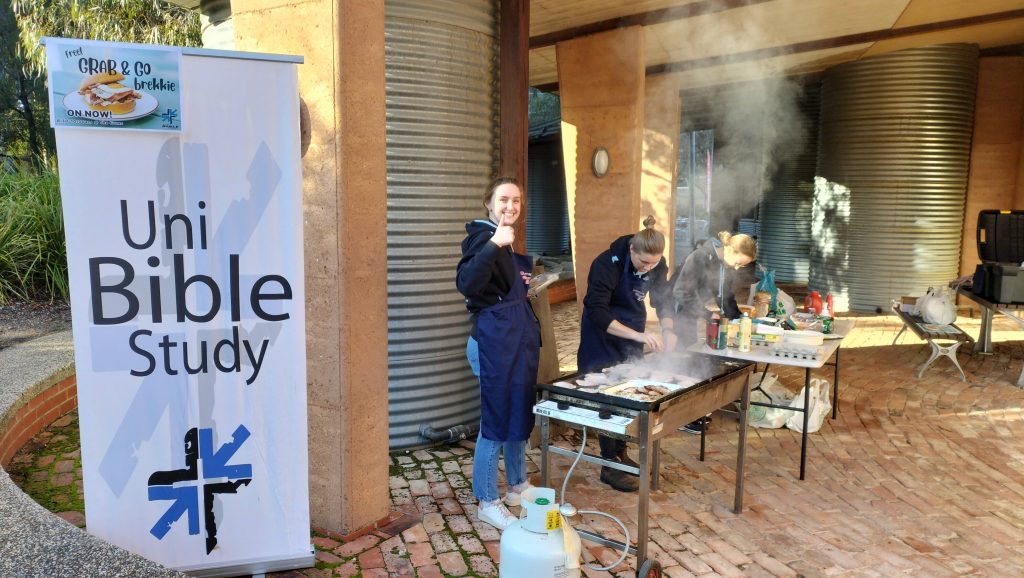 The summer break is a quieter time for UBS, as we all disperse and head home for the Christmas and New Year period. However, behind the scenes, the committee is still busy, planning and dreaming for the year ahead.
During term time, we meet up one afternoon a week to read the Bible and pray together (accompanied by ALL the snacks, of course). If you are around Charles Sturt Albury next year, we would love to meet you at one of our events!
For now, we pray that your Christmas is blessed and joy-filled for you (and hopefully not too silly).
What does the Wagga Christian Fellowship think of Christmas?
Written by Courtney Cooke
(Member of the Wagga Christian Fellowship)
Christians love to give gifts to each other at Christmas! Much like the Magi, who brought gifts of gold, frankincense and myrrh to baby Jesus, Christians will also give time, food and gifts to others.
But why? Well, Christmas celebrates the time of year that the greatest gift of all was given to us by God – our saviour Jesus Christ! Christians rejoice at Christmas in celebration of the birth of Jesus. We recognise Jesus as the Son of God who died on the cross for our sins, bringing salvation to all on earth. So Christmas is a joyous day as the birthday of our Saviour!
For Christians, Christmas is a time to reflect upon the miracle of Jesus' birth, as God's only son. It is a time of giving generously, like Jesus has given to us. Christians take this time to pray, celebrate in fellowship at a Church service, read from the bible, and spend time with family and friends.
So what do Christians think of Christmas?
Well, it's Jesus' birthday and he's our gift!
What have the Port Macquarie Christian Students been up to?
Written by Keziah McIntosh
(Member of the Port Macquarie Christian Students)
Lately, Port Macquarie Christian Students have been visiting Warialda, a little North West NSW town, to volunteer with a local church. It's a little tradition of ours to go and help out a community church in early December each year.
In Warialda, our visit included many different things; like helping with a gingerbread house event (the houses were so messy and fun), running Christmas scripture assemblies in the local public schools with a present smashing pirate (that the kids absolutely loved), and becoming removalists for a few days to help a widow move houses. It was great to be reminded and help remind others what Christmas is really about, it's not just presents, family and good food – although they are great too!
Now that the visit is over, all the club members are taking a well deserved holiday, most people are going back home to spend Christmas with their families – some are helping with their local Christmas carols events and Christmas church services. Overall December is a crazy but fun time for PCS, and we always look forward to it every year.
Want to hear another student voice?