Written by Chantelle Walsh
Students who study online do so for many reasons and life factors. For example, they still live at home and cannot attend university due to locality or financial hardship; they are juggling full-time or part-time employment, are parents completing university on the side of their already busy lives, they're international students or they're studying abroad. Although these are just general outcomes and instances where a student may choose to study online, there are many other reasons and factors outside of this generalisation.
About me
My name is Chantelle Walsh, and I am part of the first instance I mentioned. I am an online student living on Wiradjuri Country in Narromine, the Central West of New South Wales. I have been studying online for three years, and it has not been a smooth ride. Studying online is described by most students as a slow-paced marathon and not a sprint! However, studying online takes the willpower of being self-motivated, driven and a dash of procrastination on the side. I am just being honest here!
Procrastination was even present writing this article! If you are new to online study or have been studying online for some time, we share a similar experience of knowing that our studies lie between us and our devices.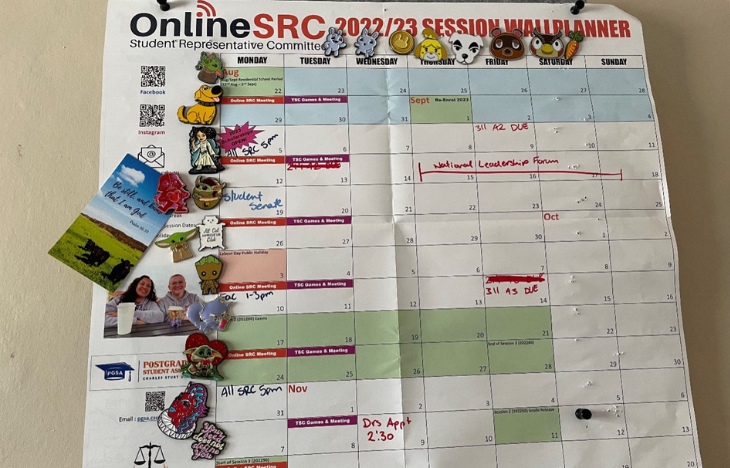 A resource that has been a significant help for me in my studies has been the free Online SRC wall planners! They have all the important dates for students (including census and exam periods), links and QR codes for important information, such as Student Central and the Academic Skills Help Team! If you require a wall planner, you can order one here!
A not so routine, routine
I am writing to share what a week in my life looks like being an online student. Although my study pattern is reoccurring and similar each week, it is still good to change and spice up your study routine every once in a while! Changing your study area or studying in different environments can help to relax your mind, boost productivity or settle your goals. Changing your environment can include studying outside and finding a space in your local library or Charles Sturt Campus (depending on locality).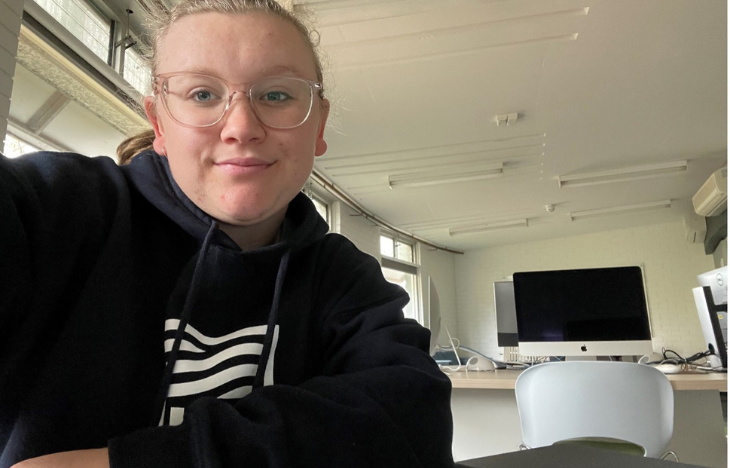 I spent Monday in a study room, using the few hours I had to complete part of my assessment task. As I live in Narromine, the Dubbo campus is relatively close, so when I can, I utilise the time and space of the learning spaces in the library. Unfortunately, I had to venture into town for lunch since there are no food services besides a vending machine on campus.
In the evening, I chaired the following Online SRC meeting, where we completed our AGM and election of our new committee. Each member's introduction will be promoted and advertised on our Facebook page, so welcome the new committee warmly.
For the remainder of the week, I stayed home in the comfort of my study space with my equipment, study tools, and my must-need tea bar.
My usual week starts at a 7am wake up, with an hour to get dressed, eat breakfast and prepare for study from 8am. Between 8am and 10:30am is Study Block 1 without distractions. I turn my devices on 'do not disturb' mode. I complete all my study blocks with the Pomodoro method of 30 minutes of undistracted study and a 5-minute break.
At 10:30 am, I have a 30-minute break where I'll eat a snack and allow myself some time away from my laptop. I repeat the same cycle for Study Block 2 from 11am until 1:30pm, including another 30-minute lunch break.
My final Study Block of the day starts from 2pm until 4pm; after I conclude my studies when my family comes home from work, I help around the house with preparing dinner and the general house duties. Including some downtime and relaxation with some Netflix or playing Animal Crossing on my Switch!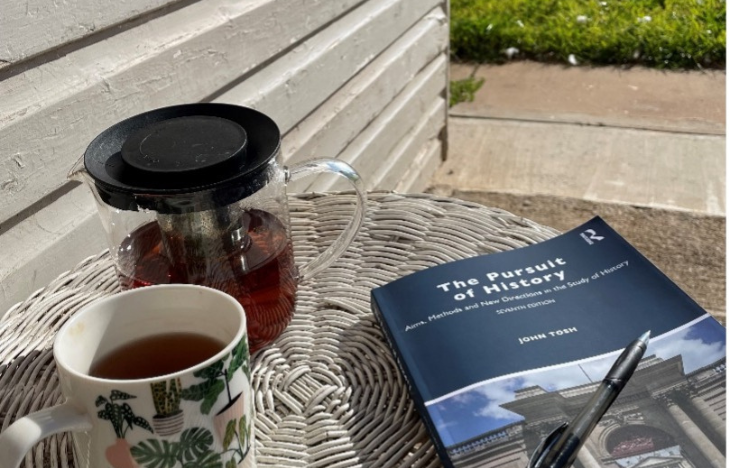 Throughout my day, my cat Nuggs also likes to ensure I give him sufficient attention; since he demands it so often, he now has his chair in my office to watch me study.
Although this is only a snapshot of what my week generally looks like, my study method is entirely different from how other online students manage their studies and workloads. I didn't write this article to persuade students to follow my method. Instead, each student needs to learn what works best for them, which ties into what I mentioned at the beginning: every student would require willpower, motivation, self-discipline and drive to complete each subject.
Want to hear more about online learning?