Written by Grace Carpenter
Finding cheap meals to make isn't easy as a university student! For those like me, who didn't cook much before they moved out of home, it's especially difficult to find something easy to make without breaking the bank. So, I've compiled a list of meals which are super easy and not expensive!
Unsurpassable pasta
This is one of the easiest meals to make, and it's great because you can make it differently each time to keep it interesting. This recipe is really simple, and good to start with.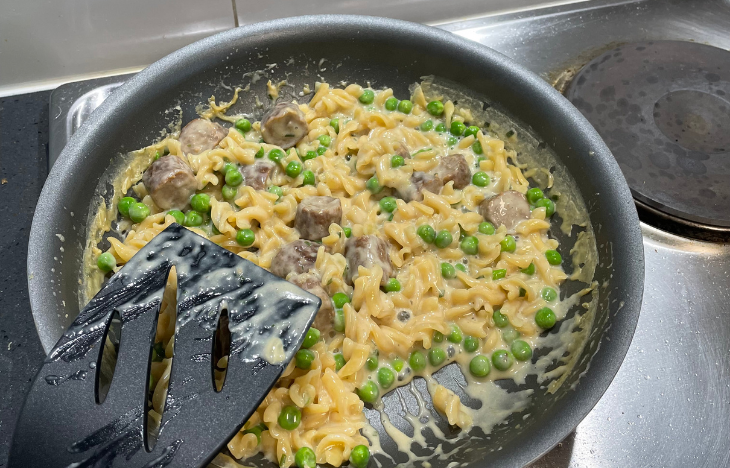 A good way to add onto this recipe is by stirring in some peas or sundried tomatoes, and also adding some chicken for protein. Starting simple is a great way to understand how to cook pasta and adding to the recipe turns it into a fun and interesting meal. Also, this recipe can be changed for most simple pastas, as you can add any pre-made stir through sauce from a jar.
Grace's go to pizza
This meal contains a few more ingredients, but it is really fun. Just like the pasta, it can be made differently every time.
A pizza base with sauce from Woolworths costs about $2, and the other ingredients can be whatever you choose.
A personal favourite combination of mine is ham, pineapple, rocket, capsicum, olives, basil, and of course, lots and lots of cheese.
From the grill
These are really simple meals as barbecue packs can be bought at Woolworths and they're good for providing leftovers to last a few days. Sausages are great just plain in bread or with some vegetables on the side.
Burgers are very similar as they can be cooked very quickly. Putting them in some bread with lettuce, tomato, pineapple, beetroot, and some sauce is a delicious meal with protein and vegetables all in one.
And a salad option
Salads are a nice side dish, or lunch meal to boost your vegetable intake.
Personally, I can find salads quite boring, so I try and find different ingredients which make it more interesting for me. For example, I love to add chickpeas and Asian fried noodles as well as using a packet of mixed leaves as it contains beetroot and carrot already in it.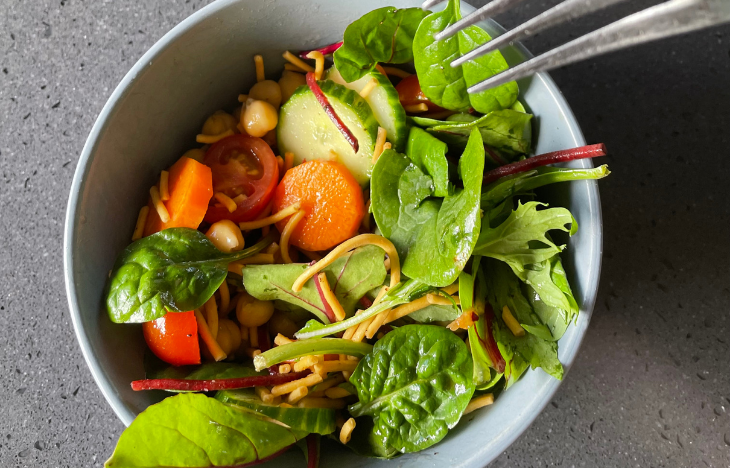 Also, I don't like a dressing that has too much flavour, so I tend to stick to a small amount of balsamic vinegar. For a bit of protein, chicken is a great extra.
Spice it up with Enchiladas
Old el Paso has a large variety of easy to make Mexican meals. They are not the cheapest meals, as a large box is around $12, and you have to buy the chicken and other ingredients on top of that, but it is a great idea for a meal to make as a dorm.
With everyone buying a bit each, the price comes down and it's really enjoyable for all.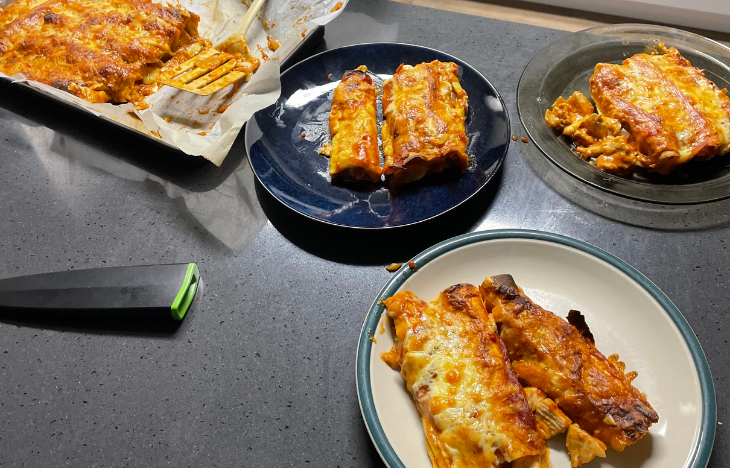 Finding affordable, interesting meals as a student living away from home can be quite difficult, so I hope this list has helped you with some ideas of what to cook next.
Want to hear more of this student's voice?