Interviewed and written by Mikayla Murphy
We continue the Humans of Charles Sturt series by sitting down with our next staff driven piece, Michelle Jones…
Michelle is the Manager, Safe and Fair Communities. This is within the Division of Safety, Security and Wellbeing.
She is based at the Wagga Wagga campus and has been employed by Charles Sturt University since 2002!
Her role is vitally important to many people's university lives, advocating for students and their overall wellbeing. Her workload constantly changes each day, and she communicates across a whole range of departments within the university.
Her strong HR knowledge and her portfolio for student advocacy enables students to have a safe and fair university experience.
Keep reading to learn more about Michelle's life and her journey to becoming a Human of Charles Sturt.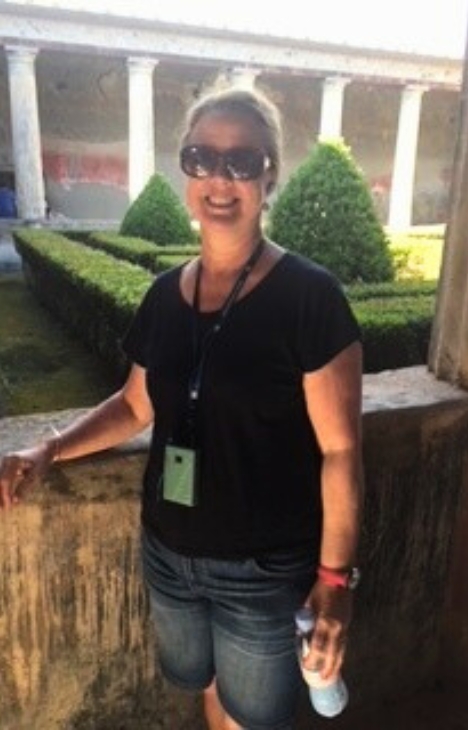 ---
Michelle, what is your role at Charles Sturt?
"My role is the Manager, Safe and Fair Communities, I work within the Division of Safety, Security and Wellbeing. I work at Wagga campus, three to four days of the week and hybrid for the rest."
Can you tell us a bit about your pathway to becoming the Manger for Safe and Fair Communities within the division of Safety, Security and Wellbeing?
"I studied at Charles Sturt University, a Bachelor of Business in Human Resources and Industrial Relations.
I actually started working for the university in 2002. I think I was a data entry operator in student administration, and I've had numerous casual jobs across the university.
I took up a part time job in HR and was in that department for 15 years. I ended up being a business partner manager for the University until this job came up."
What does your typical day look like?
"I don't know that I have a typical day. I like to come in early. I go through what's come in overnight.
We have what we call a stand up meeting every morning. Our team of five get together and discuss any complicated job, the advocates and I try to troubleshoot.
In this sense we think about the best contacts to put students in contact with to help with their situation. To help support the students and think about the likely outcome, how to manage the student expectations and more.
It differs every day, I could have a student misconduct hearing one day over Zoom. A student could have an allegation of misconduct and we have a committee of three people within the university to come together and discuss the allegation and student's response.
I never know from one day to the next what's going to happen, what's going to come across my desk, and I actually really thrive in that."
What would people be surprised to know about you or your job?
"It's not as exciting a people think. Sometimes people might think that dealing with misconduct you learn all sorts of secret information, but you don't.
I think that they'd probably be surprised by how many people I talked to in a day. I could be talking to the Residence Life Team (Res Life), the Deputy Vice- Chancellor (DVC) (Academic), the Head of School, our Janitors or Security team, the Finance team and Student Administration.
You would be surprised about how many different areas of the university my job crosses in to."
How long have you been working at the University?
"I just got my 20 year medal this year, but I was here casually before 2002."
What do you enjoy most about your job?
"All the different people I get to talk to every day and I love interacting with the students, even though sometimes when I meet the students, they're at of fairly difficult period.
They may have done something wrong, or they may have been accused of doing something wrong, or they're just really struggling with academic life or whatever it may be.
I love that I get to chat with them and I'm a little bit of a curious person, so I laugh that you're asking me these questions because these are the type questions I ask people all the time.
The thing I enjoy the most is interacting with the students.
Especially with the advocacy roles, you know the way they impact on people it's just awesome and you know the way you get a student who's totally distressed, doesn't know where to turn. We're able to sort of say, ok, well, we think this might be a pathway for you."
What would be one of your proudest achievements?
"Lobbying for and getting funding for the student advocates, I think is probably one of the best things I've done for the university and for myself in that I was able to, through the work I was doing as Manager of Student Conduct, you're able to see that the students really did need some help and it's not always about misconduct.
It's about all sorts of things, I was able to lobby for and get these positions developed with the help of other universities and and I was able to get the funding and now I've got two people in the role. At the moment their caseloads have increased by 200%.
So we're going to need more positions and but they're making an absolute difference to the students."
What were some of your interests as a child growing up?
"I used to be very sporty and I loved to play hockey. That was one of my greatest interests, hockey and basketball.
But I used to love to read and I still love to read. As a child, In the school holidays I'd sit up all night, and my mother would come in my room at 3 o'clock in the morning telling me to put the book away."
How do you like to relax or de-stress?
"I read, and I walk. I've got two dogs, two miniature poodles, George and Gus, I adore them. So, I often take them out and about.
I travel, I'm just about to go on a big trip for five weeks to Europe.
I love to be at home, I like to sit in the sun, I've got a beautiful sunny spot, where I sit and read or watch a bit of Tv and I cook. I have just discovered bread; I can make bread now and I love having people over."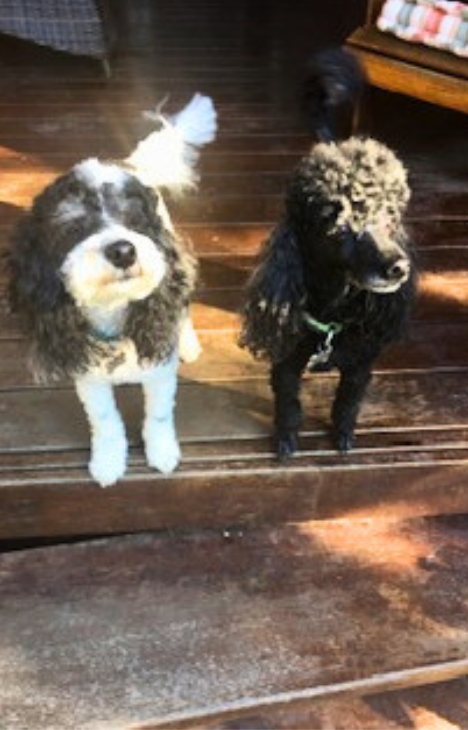 ---
Who has influenced you the most in your life?
" That's my dad. I am the eldest of four girls and I worked with my dad for ten years. Even as a little girl, my dad is a piano tuner and I used to travel around with him.
We were never pushed, so we (Michelle and her sisters) all went to university, but we've never pushed to do anything, and they would always be supporting us.
My greatest influence in my personal life is my dad, his values and his integrity.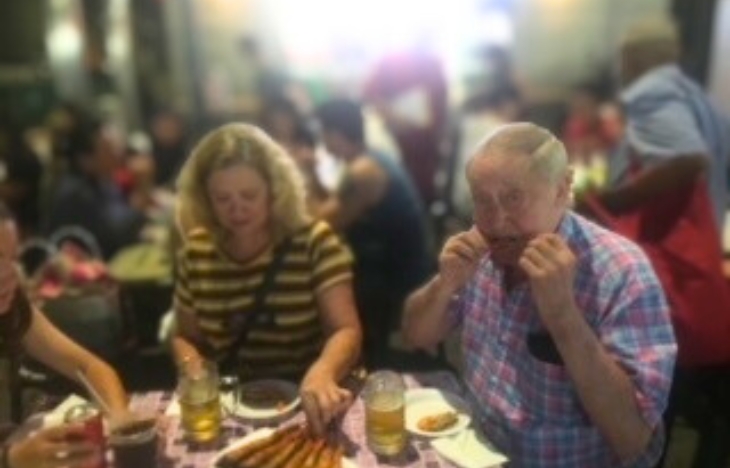 ---
What has been your biggest challenge or what is your biggest challenge right now?
"The fact that my children have grown. My son has moved out. My daughter will probably go away to university next year, so it will be about constricting my life a little bit, but also not being so busy.
I've worked the whole time and my daughter was two when I started work full time. I have always juggled all those things.
For me, sometimes I go home from work now overnight and I actually don't have anything to do. There's no washing, and there's no homework.
I'm actually finding that really hard just to figure out, what am I going to do next, that's about me and will interest me."
In your life thus far, what has been the biggest life lesson you have learnt?
"To work and live within your own belief system, and your own ethical beliefs. Being a good person, that's my philosophy."
Do you have something planned in the next year that you are very excited about?
"My trip to Europe, I'm off on the 1st of September. I'll be off for five weeks, I'll be in Croatia and Italy for most of the time, so I am super excited about that."
What advice would you give to students starting at university?
"Always tell the truth.
Regardless of what situation you find yourself in, there is always someone that can help you, but you have to be respectful and you have to be polite.
Be the best that you can be, but always tell the truth."
What is one thing you couldn't live without?
"It would have to be my kids."
If you could only eat one meal for the rest of your life, what would it be?
"It would have to be prawns!"
Where do you see yourself in 5 years?
"I will be living somewhere halfway between both my children, not retired completely but working on a part-time level that doesn't require a lot of me, and I will play golf.
I used to play golf but I can't find the time at the moment."
A final note
A big thank you to Michelle Jones for being a part of our Humans of Charles Sturt blog series! We wish you all the best with your upcoming trip to Europe and your future plans for the next five years.
If you or anyone you know would like to participate in our Humans of Charles Sturt series, please reach out and email us at charlie@csu.edu.au
Want to read another Humans of Charles Sturt piece?