Written by Michelle Bradshaw
My name is Michelle, and I am a 4th year Charles Sturt Bachelor of Social Work student who recently moved from Central Queensland to North Queensland. I am a mum, wife, artist, perfectionist, administrator, and excellent listener.
I have spent the last six years studying online (sometimes part-time, sometimes full-time) and now my degree is nearly complete. I know I've learned a lot, but I had no idea how to turn my studies into a job, especially because I am completely changing career paths.
Enter the Charles Sturt Career Portal!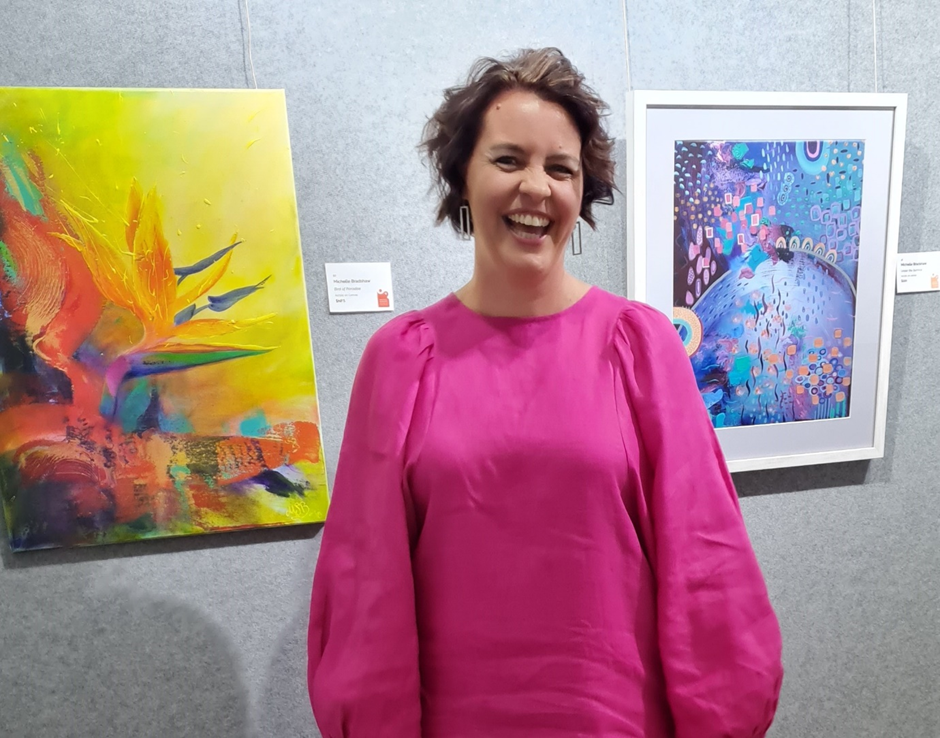 Like many of my fellow students, I had no idea of the range of tools, information and support available through the Charles Sturt Career Portal. But I was introduced to some of them in a series of short online sessions during Careers Week in May.
The Career Portal is accessible from the "Your career" button on the left menu of your Student Portal.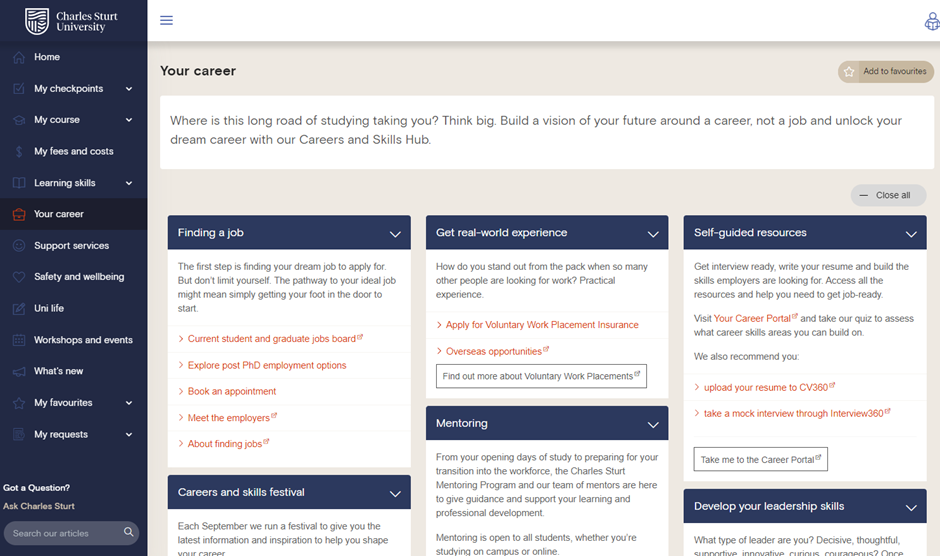 The Resume
I guess the obvious place to start when you're looking for a job is with a resume because that's what you use to sell your experience, knowledge and skills to potential employers.
If you've never created a resume before, you can use the Resume Builder. This tool is found in the Career Portal (under Tools in the top menu) and asks you for a range of information and gives examples if you get stuck. Once you've completed each step, your resume is generated and you can download it, ready to use!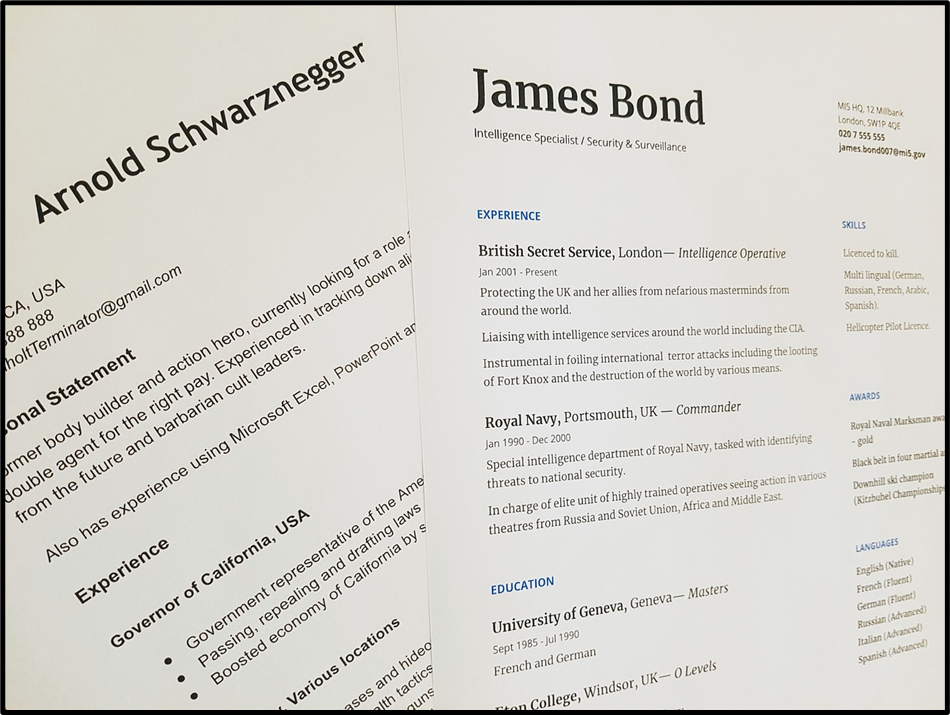 The Career Portal also has a tool called CV360 (under Tools in the top menu) where you can upload your resume and get immediate advice about how to improve it. The suggestions are given in six categories:
File
Presentation
Structure
Content
Skills, and
Language
I learned what to include and what to avoid, as well as how to make my resume stand out when employers use Applicant Tracking Systems (ATS); think AI for sorting through resumes. CV360 gives plenty of suggestions and you can adjust and upload your resume as many times as you like and get it just right.
The Interview
So many people get nervous about job interviews and that absolutely makes sense! I mean, you're being judged, right? And if you can't perform on the spot, you might not get the job.
How stressful!
But don't worry. The Charles Sturt Careers Portal comes to your rescue with the Interview360 tool!
Interview360 is an AI tool that can interview you based on your uploaded resume or from a random selection of questions. Alternatively, you can choose the questions you want to answer.
That's right! You get to practice in a place where no one else is watching and you can muck it up without consequence!
Interview360 will record your answers then give you feedback about things like eye contact, how confident you appear, if you stumble over your answers, if you speak too quickly and so on.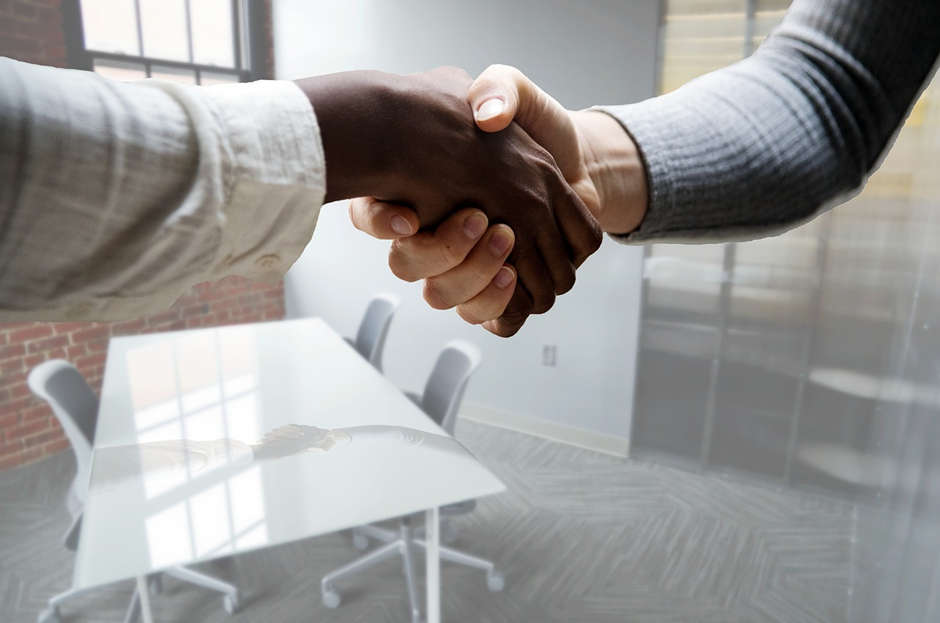 If taking an interview straight away is a bit intimidating, you can browse a range of questions and ideas for how to respond to them. Taking the time to think about your strengths and experiences will not only help your confidence before going to an interview, but it can help calm your nerves while you're there.
All the extras
So, you've written a resume and practiced interviews but you're still feeling nervous. Or, you got stuck on the first hurdle.
Don't worry! The Charles Sturt Careers Portal has you covered!
There is SO much information about every aspect of getting a job, including:
How to find a job to apply for – check out Charles Sturt's very own Jobs Board!
Developing your skills
Learning more about yourself
How to use your placement or work experience in your resume and interviews
Writing cover letters (hint: there's a tool for that, too!)
Taking an employability quiz
Developing your elevator pitch
Using LinkedIn to boost your employability
And SO much more.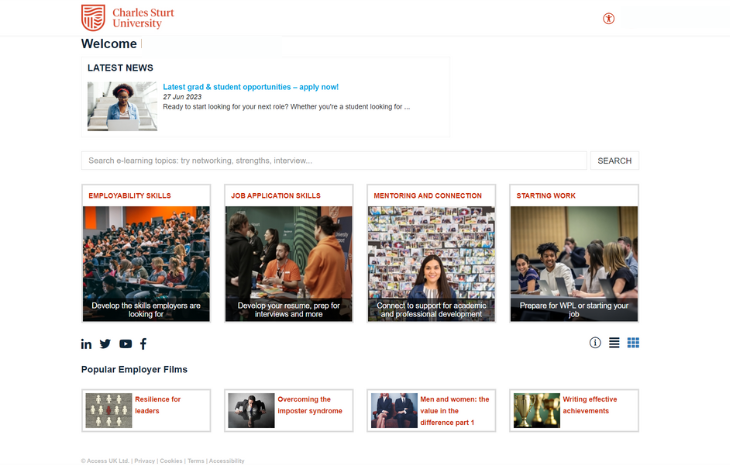 Meet with the Careers team
But, if that's not enough, you can also sign up for workshops (on campus or online) through the "Your career" tab in your student login. Or, if you scroll to the bottom of the "Your career" tab, you can make a 25 minute one on one appointment with a careers adviser!
They are so friendly and knowledgeable, and they LOVE helping students out! You can also email careers@csu.edu.au if you have a specific question or can't find what you need.
The short time I spent with the careers team gave me the tools I needed to confidently apply for a range of jobs in my new field and I was offered three interviews within a few days.
I have since been offered two jobs and got to choose one that excites me and will utilise what I've learned through my degree.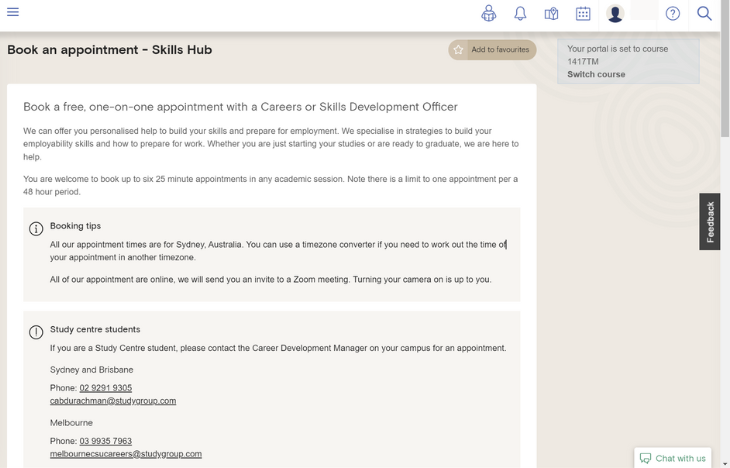 Whether you're anxious or confident about your skills and applying for jobs, the Charles Sturt Career Portal can help you out.
The Careers and Skills team can work with you to get your resume ready, practice interview skills or know how to job hunt. Book a one-to one appointment with them through your Student Portal. Hop into the Career Portal to access interactive resume and interview tools or find the right job for you!
Find the support you need by using the Charles Sturt Support Services Directory.
Want to read about another Support Service?