Written by Ruth Davis
Hi, my name is Ruth, and I am a 'first in family' student who entered University at a very mature age. I am in my 5th year studying at Charles Sturt.
I am enrolled in a Bachelor of Human Services course with an Indigenous Australian Welfare Specialisation studying online and part-time with the finish line in sight!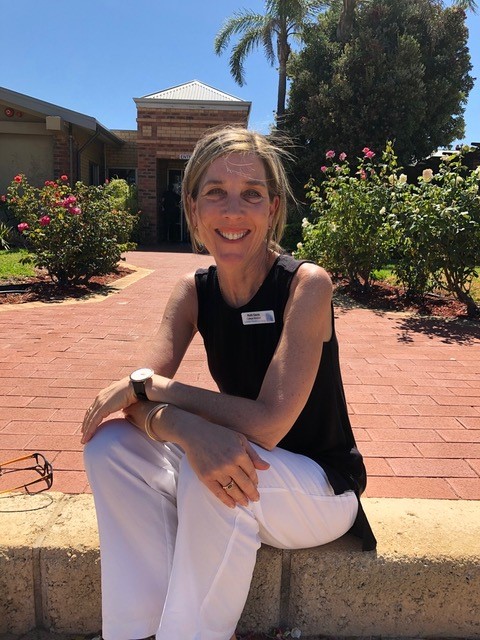 My academic journey is one of the best experiences of my life and aligns with my work in the Education Sector in the Midwest region of WA. Newcastle in NSW is home, and I head there during most school holidays, which is where my family lives.
I have a very loyal friend "Miss Bridget" my border collie who shares my academic journey – waiting patiently on weekends for me to take her for a walk, whilst resting on the many white papers strewn across my study room.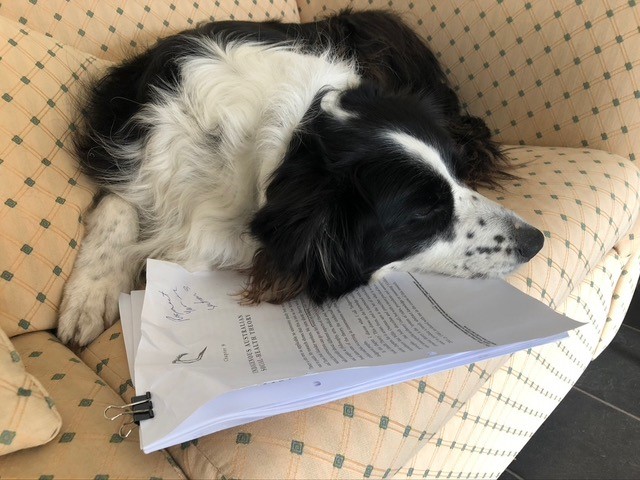 Charles Sturt online resources
Choosing Charles Sturt was a great decision because when I started my course the online support was evident right from the start.
I initially stumbled around Interact2, looking for resources and help. Once I began to find my way, I realised that I was not alone, and I had entered the world of academia where the acquisition of knowledge began to change who I was and what I once believed to be true.
Thus, my academic studies began to challenge my preconceived beliefs and values through the theory of standpoint and empowered me to learn and question many things.
The online support resources at Charles Sturt became my best friend and I encourage any student to explore them and use them.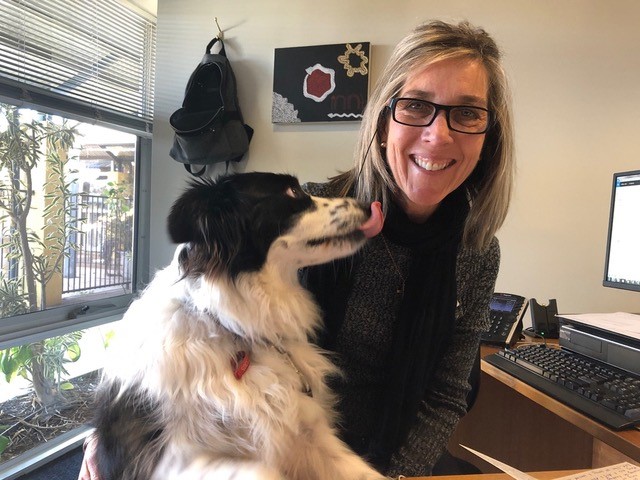 The Academic Skills Team
The Academic Team via the Interact2 site provides extraordinary support in terms of referencing help.
All you need to do is click on "Study Success" via your Dashboard page and post your question via "Ask an Academic Skills Advisor" you will receive an answer to your question within 24 hrs.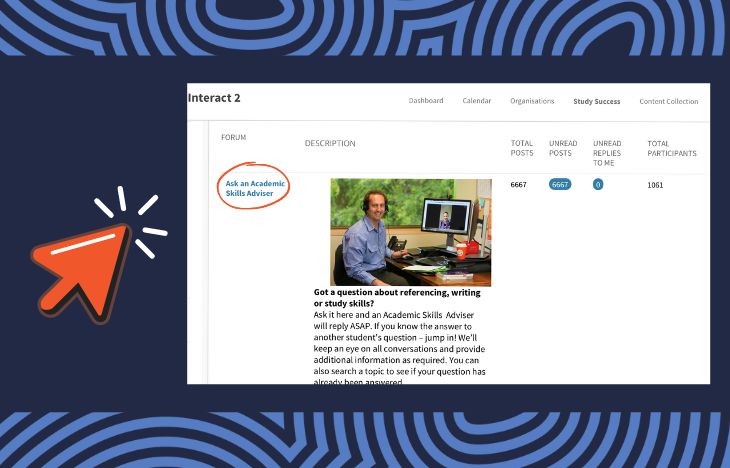 On the sidebar of this page, you can book an appointment and so on…Other recourses, like 'Studiosity' allow you to send your draft essay or case study, for example, off for feedback.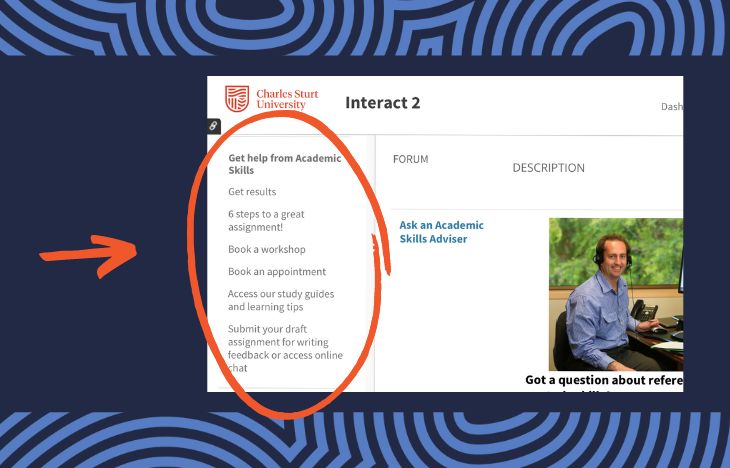 Additionally, booking an 'Academic Skills' appointment provides you with one-on-one support in terms of grammar issues and referencing. This component of the Academic Team support has seen me grow in confidence and contributed to my consistently high marks which has been extraordinary, given that I could not remember what a pronoun was or where to put a comma, or where not to when I first started.
Don't forget to use the Art Tool regarding referencing as this is where the Academic Team will direct you back to.
Improving my academic skills
You will find several entry points on the Interact2 site for support. From your student portal on the right side, all the learning resources are accessible. I encourage every student to explore.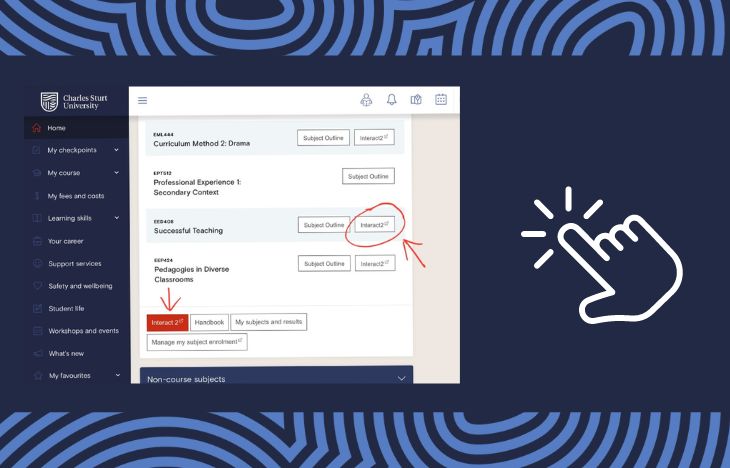 I especially love the online academic writing tutorials and the many cheat sheets like linking words and phrases. It was through all these tools and the support from the Academic Skills Team that I continue to achieve my rather surprising results.
My business acumen has improved greatly and my ability to critically think and reflect has been so very valuable in my work with secondary students and in managing a team of people. Education changes you and has the potential of changing society for the better.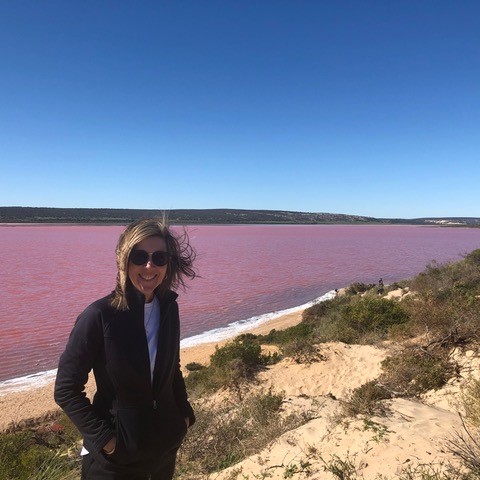 That is why I strongly believe that a commitment to lifelong learning is so important not only to fulfil your own career path or learning goals, but it allows you to inspire others, especially our young people.
It also aligns with my goal of being, doing, and thinking as I work to become a Charles Sturt graduate "who critically appraises and continues to develop personal and professional capabilities" (Charles Sturt, 2023, para. 8).
In addition, "being an agent of change" means that I practice in ways that shows a commitment to social justice and learning about Indigenous Australian histories and culture, and experiences (Charles Sturt, 2023, para. 9).
Get in contact with the Academic Skills Team here.
Find the support you need by using the Charles Sturt Support Services Directory.
Want to read about another Support Service?