Written by Rizwan Sharif
'Is that a Panjabi (hand-embroidered tunic worn by men in Bangladesh)?'
'Yes, Your Highness! It is!'
I could not hold back my amusement, knowing he knew what I was wearing that evening.
'Ah! I have those in my wardrobe, but I like your one better.'
These were among some of the words I had the opportunity to exchange with King Charles (the then Prince of Wales) at the Royal Automobile Club in London in 2010.
I was part of an international delegation that attended a two-week leadership school at Cambridge University in the UK and was invited to share our experiences and future thoughts with His Majesty King Charles and Her Royal Highness Princess Badiya bint Hassan from Jordan.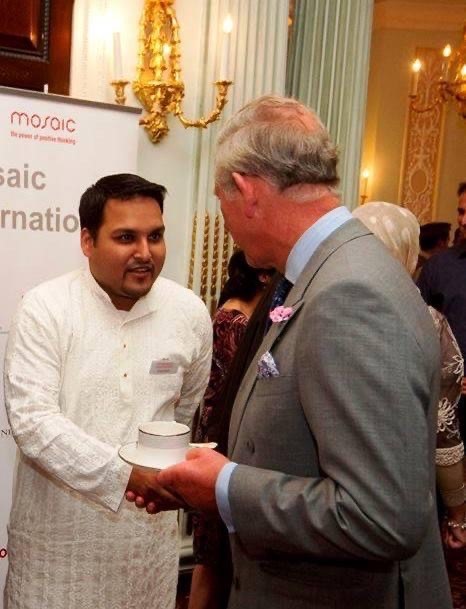 Mosaic: The power of positive thinking
Known as the Mosaic (different pieces of thoughts, experiences and colours coming together), this international leadership summit brought 83 young Muslim leaders to the UK from 17 Commonwealth countries.
The main objective was to identify young Muslims who have shown ambition to address challenges in their communities and can work better (either locally or globally), if they are provided leadership training and an understanding of the global context through the work of other delegates.
I was selected by The Prince's Trust (the main organiser of the event) and the British High Commission in Bangladesh to participate in Mosaic for my contribution to raising awareness about various social issues.
I was working as a Public Relations executive for a large advertising group in Bangladesh, and often came across charity and volunteer organisations who could not afford to render services from public relations and advertising agencies due to lack of budget.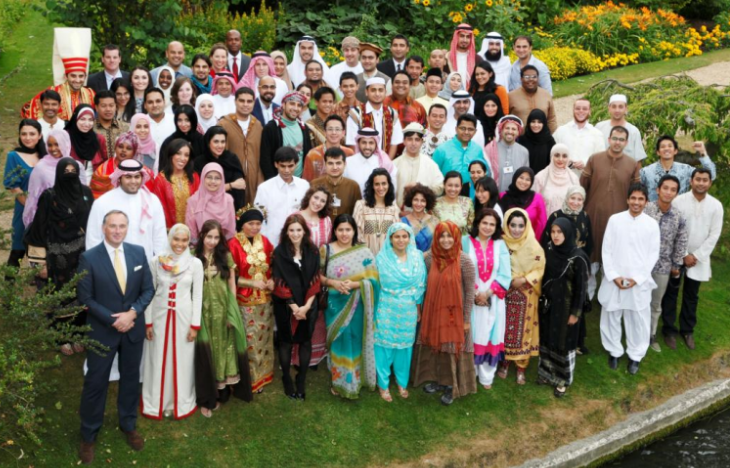 However, some of them had commendable causes to work on, and I helped them, free of cost, to develop communications and events strategies.
This did not only help these organisations but also drew the government's and the private sector's attention to issues such as:
Lack of drinking water in some remote rural schools
Students dropping out of school due to poverty in some regions
Allocating more funds to provide healthy meals to underprivileged children
And so on.
The two weeks at Mosaic were fascinating and something that inspired me to go back to the UK again and study for a master's degree in International Public Relations at Cardiff University.
On top of that, I now have over 80 friends from Mosaic who share the same goals and views and have been constructive at different stages of decision-making in my life, including the decision to study for a PhD in Corporate Social Responsibilities at Charles Sturt University.
How did Mosaic begin?
'Mosaic was set up by HRH The Prince of Wales in 2007 with the aim of creating opportunities for young people – championed by Muslims and harnessing the power of positive thinking.
Building on the highly successful and expanding UK network, the leadership programme is part of Mosaic International's wider work which aims to create opportunities for young people of all backgrounds and to increase understanding between different people and groups.
Alumni of the leadership programme become part of Mosaic's influential worldwide network of individuals who are committed to taking action in their local communities.'
[Taken from the official Mosaic Network].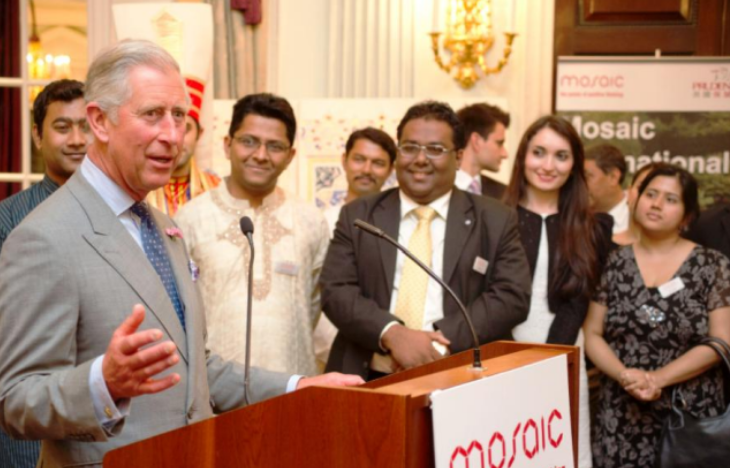 Want to hear more of this student voice?