Written by Victoria Prince
So you've been told you have workplace learning AKA placement as a requirement for passing your degree. How should you prepare and when should you start? Here are my top tips and tricks for preparing for workplace learning.
Tip #1: Find out your specific workplace learning requirements
Whether it's reading through the information in your course handbook, your subject outline or speaking directly with your subject coordinator, find out exactly what is required for you to be deemed 'compliant' and ready to be allocated a placement.
Typically, these requirements are documents such as police checks, immunisation history and first aid/CPR qualifications or any other relevant qualifications to your degree.
Tip #2: Start ASAP
This one I can't stress enough, start as soon as possible!
Fill out whatever paperwork you can immediately and make a plan to gather any training or checks needed. Gathering all your requirements is time consuming and getting ahead of the crowd is important to prevent unnecessary delays and stress.
Most students tend to apply for Working With Children Checks, police checks and other required documents at the beginning of the year and this increased demand leads to longer wait times and lack of availability with courses like mental health first aid.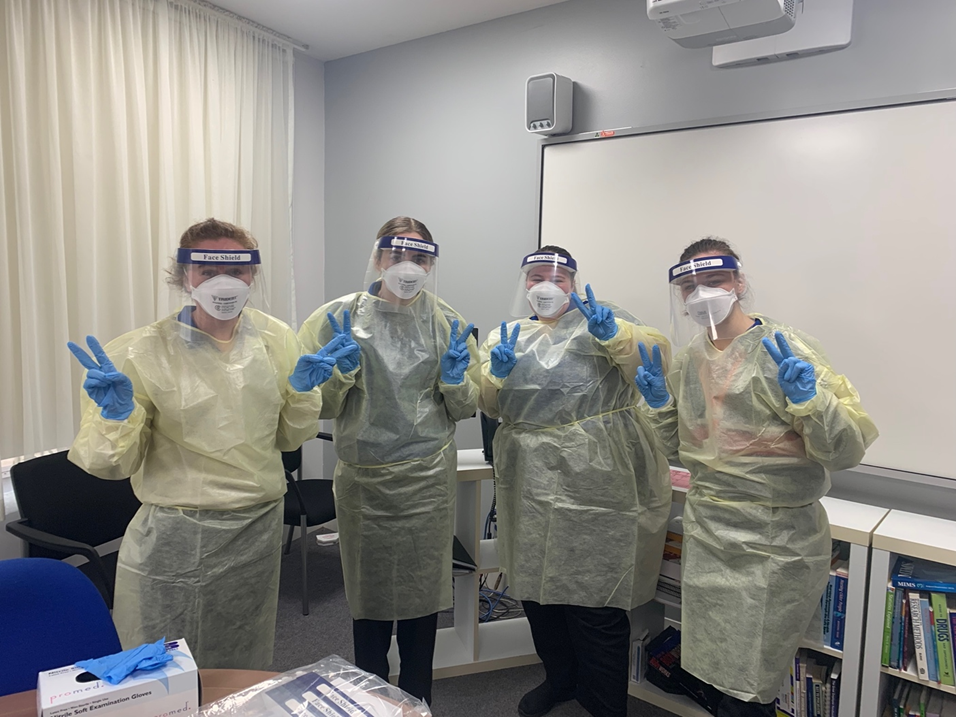 Tip #3: Prioritise Medical requirements
For students studying a medical degree like myself, there may be extra requirements like seeing your GP to sign forms and completing specific blood tests e.g. like serology to prove your immunisation for Hepatitis.
Prioritise booking an appointment with your doctor early as medical appointments can be hard to come by and results can take time to come back.
Ensure you take ALL the work placement paperwork and your printed immunisation history with you to make sure you tick it all off at once.
You may need a follow up appointment if the doctor determines you require a booster vaccination so start this process early to allow for unexpected delays!
Tip #4: Email off completed paperwork to Workplace Learning ASAP
Scan and rename individual files and email off your paperwork to your workplace learning officer when it is all completed – the sooner the better!
Labelling and separating your documents makes your workplace learning officers life easy and streamlines the process.
Most of these documents will need to be sent off to outside agencies like NSW Health (if you are a health student) for verification which can take up to 3 weeks!
Tip #5: Upload documents to your platform
After emailing workplace learning with all your documents, be sure to upload them to your relevant placement site e.g 'InPlace'. Click on your student number on the right-hand side to go to your student details page and upload your documents under the corresponding tabs.
Make sure you check in on this page to see when your compliance status is updated and when any of your documentation expires e.g. when you need to renew your CPR.
Keeping your documents current is solely your responsibility.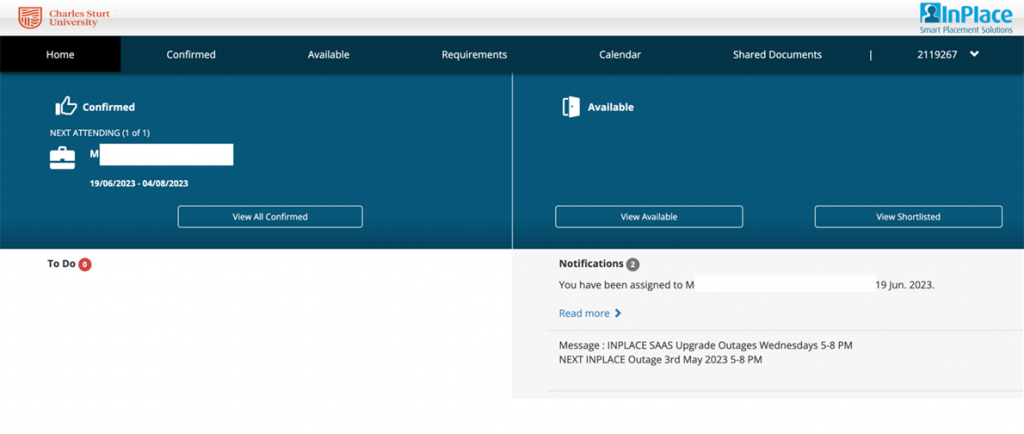 Tip #6: Uniform
In my opinion, your uniform is the least important part of preparing for future placement. No point in having the gear and not being able to use it!
Shop around for second hand placement uniforms first from past Charles Sturt students to save a bit of money (Facebook is typically best) before buying new from the Charlie shop.
Hopefully these tips serve you well and you have a problem free start to workplace learning!
Want to hear another student voice?