Written by Megan Seis
Veterinary Science is a lengthy degree at Charles Sturt and requires a lot of support and assistance from friends, family and mentors.
Many students engage in a number of extracurricular activities to keep sane and busy! Sport, reading, running, swimming, crochet and other hobbies are all paw-some ways to break up the study grind, however, I might have a hobby suggestion for veterinary students that can bring a lot of enjoyment and fulfilment as well.
What is the Veterinary Students Association?
The Veterinary Students Association (VSA) is a student led and operated volunteer club affiliated with Charles Sturt based in Wagga Wagga, with the overarching aim to support the veterinary science student cohort consisting of over 300 students.
We aim to provide an inclusive, supportive and engaging environment for all students, regardless of course progression as the degree advances. It is a privilege as a club to be able to positively contribute to vet students' university experience and form a community that allows collaboration and involvement between the student body to complete the degree.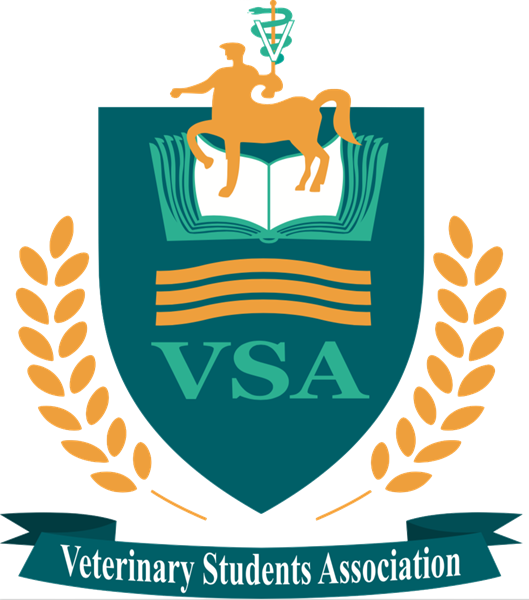 Making connections
One of the many great things about the VSA is the industry connections and networking opportunities available through the club. Our sponsorship team have worked tirelessly over the years to form some strong associations with professionals from a range of veterinary sectors.
Creating strong links between our vet students and the wider veterinary industry is something that makes our club so unique and special to be a part of. Events throughout the year provide students with a space to meet and interact with these companies to obtain a clearer understanding of the opportunities available in many different realms of the veterinary world.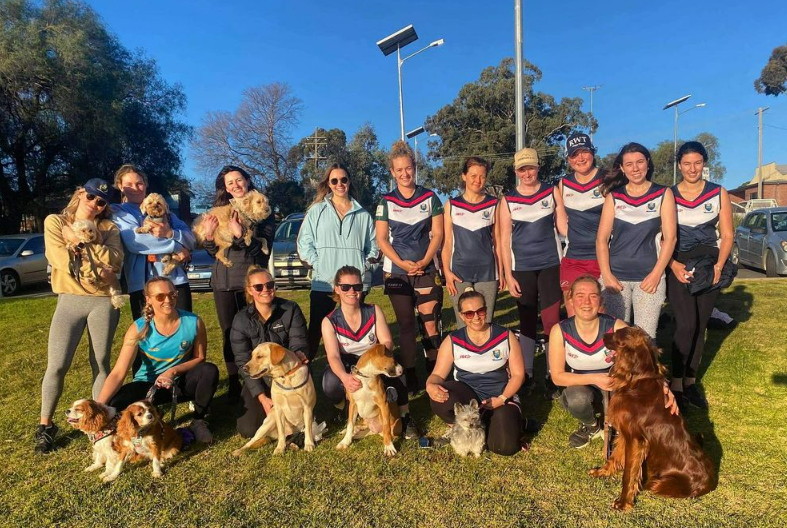 VSA events
Our events throughout the year allow students to interact with fellow peers, as well as industry professionals.
Highlights of some of the events we host throughout the year that you could be a part of include a first year dinner for students and their parents, our Annual Vet Ball, and wine and cheese nights for students of all year groups to attend.
Third year is a formative year for the veterinary school where we host a Halfway Festival to celebrate the halfway milestone of the degree. We host a weekend trip to Dubbo, NSW to visit some vet practices and experience a taste of what the vet world really is all about.
Rural Practitioners Day is a crowd favourite for students where industry professionals are invited to run workshops and speak with students of all stages. A number of other small events and activities are held throughout the year which encourage student involvement and interaction.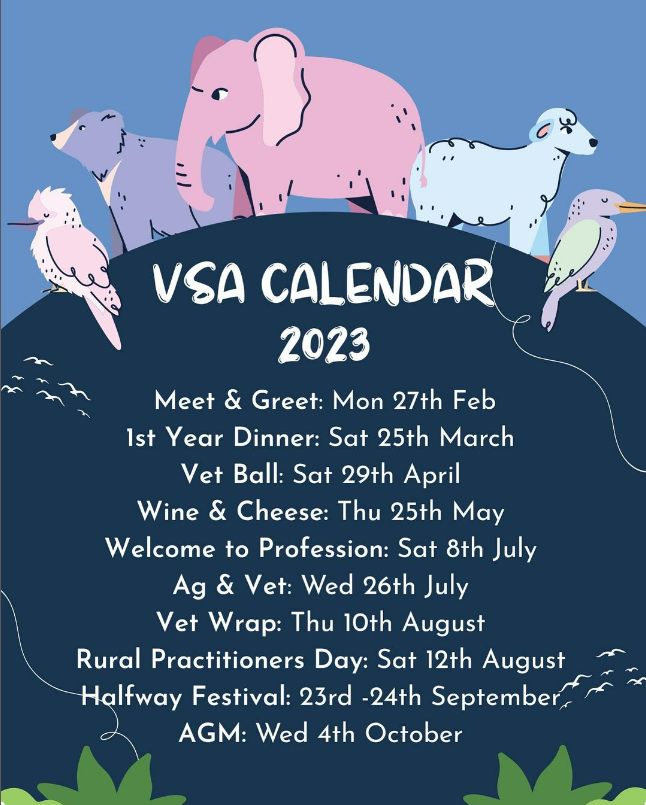 Why I love being apart of the VSA
The VSA has a hard-working committee behind it that keep everything running, which is such a good community within itself. Whether it's steering the ship as president or vice-president, controlling the money or meetings as our executive committee, organising merchandise, events, sponsorship or year group activities, there is a position for anyone with any strengths and we welcome those from all year groups.
It is extremely rewarding and similar to being in the work force where you are able to collaborate and work with a group of different people towards a common goal.
I love being part of the VSA because I enjoy being able to form connections with students from other year groups and helping to provide a fun, inclusive space for veterinary students to learn and develop as professionals.
It is rewarding to help organise events and play a part in providing students with the opportunity to speak to the professional of their dreams or let their hair down every now and then in amongst study! I would love to see this continue in the future – the door is always open to new ideas, and we are forever looking for new people to join the team with fresh eyes and new ideas!
This is just a taste of what the VSA is about. For more details, come and see us on Market or Clubs Day this year and we can link you up with our socials and sign you up right away. In the meantime, follow us on Instagram to stay up to date with what's happening!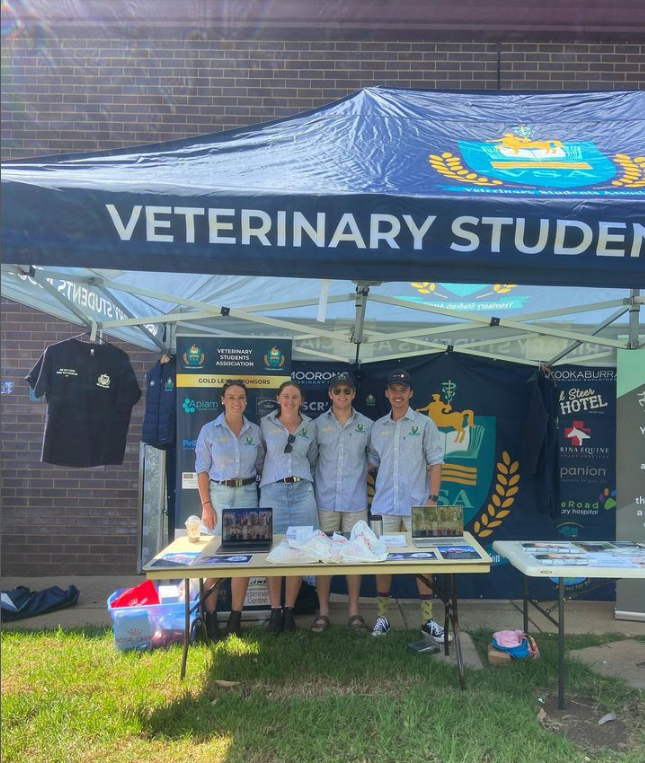 Want to hear another student voice?