Written by Sophie Norris
You've probably heard the phrase "video killed the radio star". It might've seemed like it was coming true in 1980 when the Buggles released that anthem, but fast forward to 2023 and nothing could be further from the truth. In fact, radio is very much alive and one might say it's thriving more than ever.
These are just a few reflections that I've had in the lead-up to World Radio Day 2023…
So, where did it all begin?
UNESCO only declared February 13th the official World Radio Day in 2011, meaning it's still a relatively young international day! They chose this day because it marks the day that the United Nations Radio was established back in 1946.
The reasoning behind United Nations radio, was that the UN believed that it couldn't fully achieve the purposes for which it was created unless the people of the world were fully informed of its aims and activities. Naturally, they believed radio was the best medium through which to do this.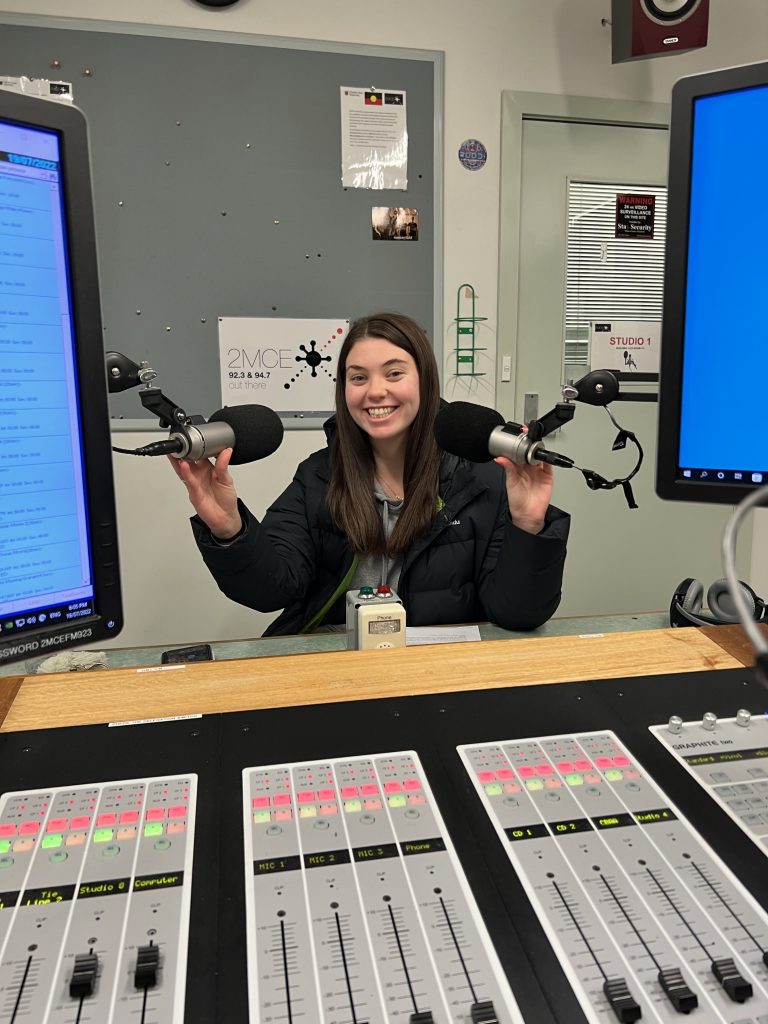 'Radio and Peace'
Fast forward to this year and the theme for World Radio Day 2023 is 'Radio and Peace'. This year's theme focuses on the role of radio as an independent medium of peace-making. The sub-theme of the day is 'Radio in Conflict Prevention and Peacebuilding' and 'Support to Independent Radio'.
To me, in a time where there are wars and natural disasters occurring all around us and all around the globe, there is no better way to use radio than to build peace and harmony.
As for me, I was one of those people who did believe that video killed the radio star. I succumbed to the narrative that radio was a dying art.
That was until my first day at Charles Sturt University.
2MCE Radio Station
From my very first day when I took a campus tour through the 2MCE studios on the Bathurst campus, I was proven wrong.
Since creating and co-hosting my own show on 2MCE-FM (@Feministory2MCE), I've witnessed the power that radio has to inform and educate people by transcending geographical boundaries.
Since participating in the Talking Newspaper segment, I've come to understand the value that radio has in increasing the accessibility of news and information to those who need it and want to hear it but may not be able to find it in traditional formats.
Since working as a cadet journalist in the National Radio Newsroom on Bathurst campus, I've seen first-hand the importance of a news bulletin and how quickly the community can be updated on information that will impact their daily lives.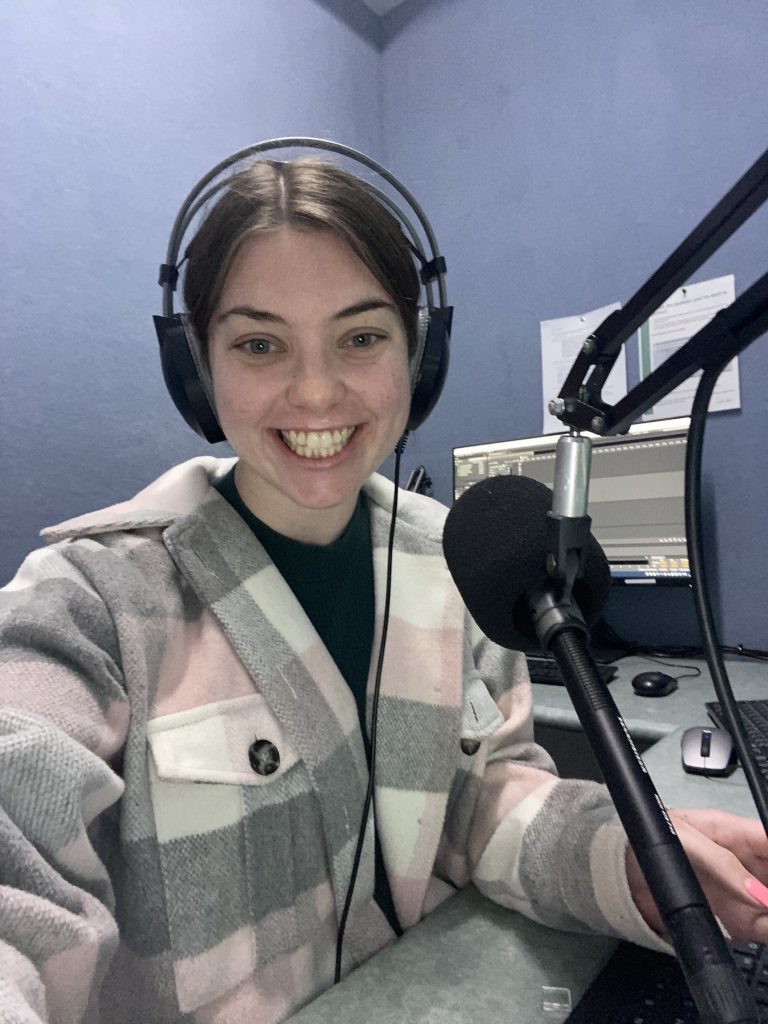 The impact of radio
Whilst I've seen the impact radio can have on the lives of those it broadcasts to, I've also noticed the impact it has on me as a presenter. No matter what has gone on in my life during the week, I look forward to walking into the studio at 5pm on a Tuesday.
There is nothing more comforting than being able to speak passionately with your friends about a topic you love, knowing you're supported by the radio station community and knowing that there are people out there listening to what you have to say (who aren't just your mum and dad).
One final word (or two)
I'll end this blog on a final note that I have surprisingly retained from one of my first-ever university lectures (yes, it is somehow possible).
Ephemeral.
According to the dictionary, it means "lasting for a very short time".
To me, that is one of the most magical things about radio. That no matter how crazy and fast-paced our lives get and no matter how many Netflix episodes we can watch on replay, we will still stop and tune into the radio. This is because we know that after the words have been spoken, they disappear into the airwaves forever.
So, I encourage you on this National Radio Day, to take the time out of your day to tune into your local radio, even just for 5 minutes to listen to what it the host has to say at that exact moment in time.
And if you're in the Central West region, even better because you can tune into 2MCE to hear local voices on the radio, and if you time it right, you might even hear my voice along the way!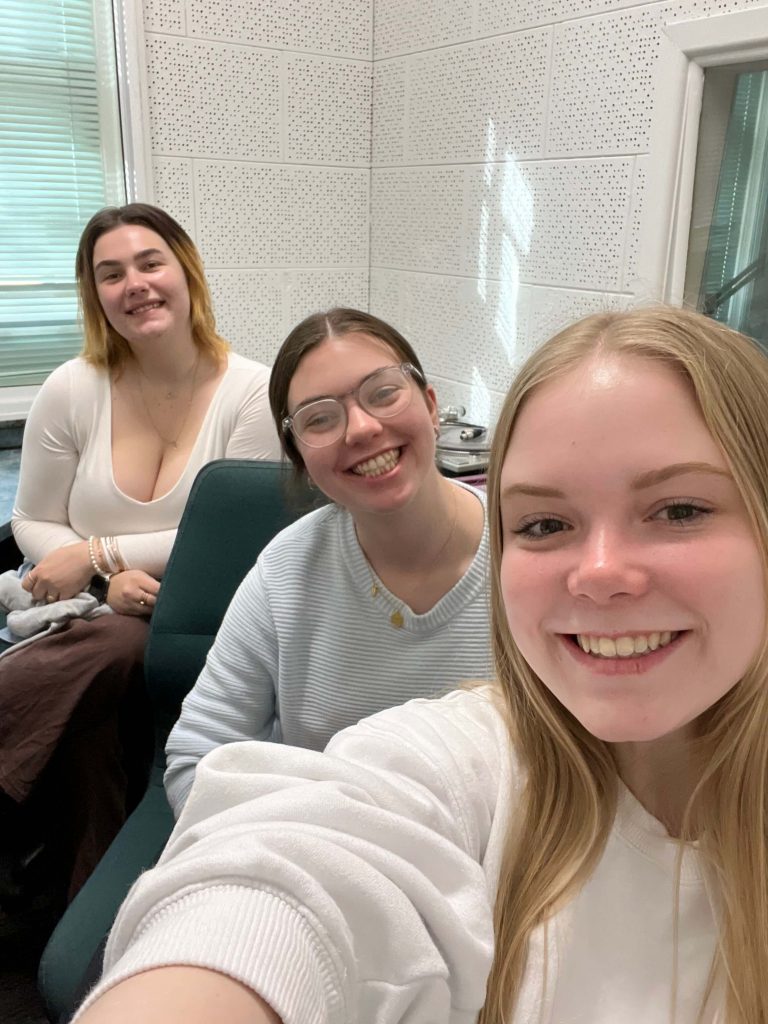 A note from the Station Manager of 2MCE
'This year's theme for World Radio Day is Radio and Peace. It recognises that independent radio is an integral part of peace and stability across the world.
It reminds us of the importance of independent news reporting, serving diverse audiences, and the responsibility of being one of the most trusted media in the world.
2MCE, our on campus community radio station serves the local communities of Bathurst and Orange. We're also proud to be home to National Radio News, the national news service for the community broadcasting sector.
Both provide a voice for communities that aren't served by other broadcasting sectors such as youth, Indigenous, culturally and linguistically diverse, education, people with disabilities, the LGBTQIA+ community, and seniors.
Happy World Radio Day! If you haven't heard Charles Sturt University's very own radio station, you can tune in on 92.3 Bathurst, 94.7 Orange, via the Community Radio Plus app, your smart speaker or 2mce.org. And if you're interested in getting involved, contact us on 2mce@csu.edu.au or drop in for a visit during business hours.'
– Rebecca Wotzko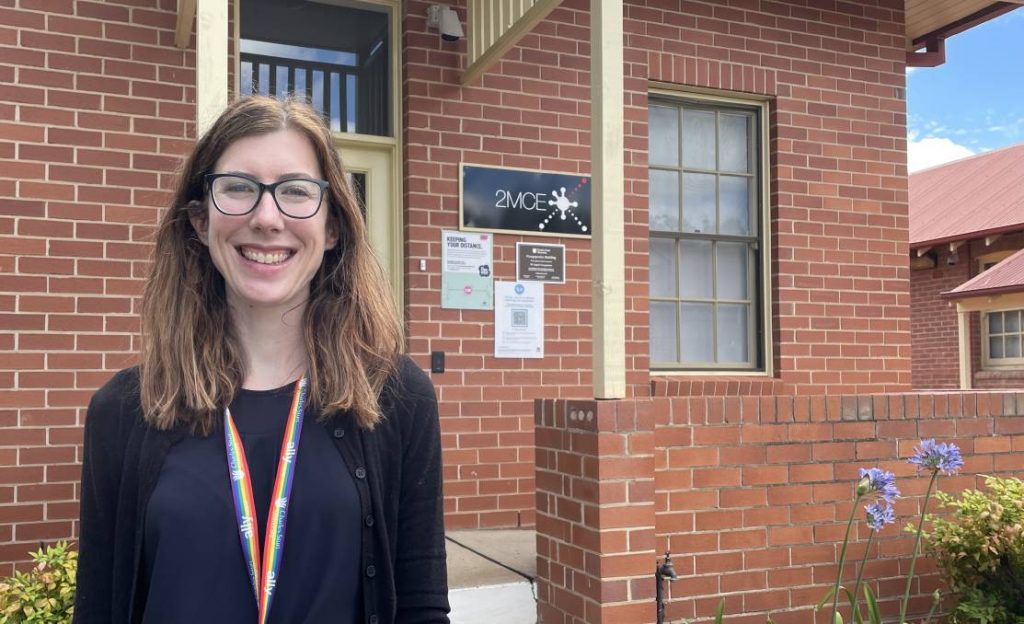 Want to hear another student voice?