Written by Teagan Smith
On what seemed like an ordinary Thursday night a couple of weeks ago, myself and my good friend Steph ventured to the Wagga RSL Club to attend the event 'An Evening with Samuel Johnson', where we had the opportunity to experience a behind the scenes insight into Sam's life and journey with his charity, Love Your Sister.
I was proud to see that my University was supporting Samuel in his journey and importantly medical research and awareness for people living in regional areas. Most people may recognise Sam's name for his many achievements – Gold Logie-winning actor, Victorian of the Year 2018, and founder of Australia's hardest working cancer vanquishing charity, Love Your Sister.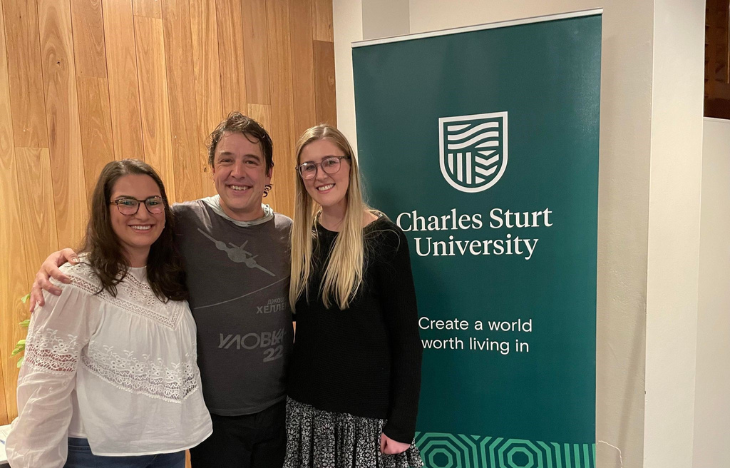 Personally, all I had known of Samuel Johnson was what I had seen in the media relating to one of these many successes, and like most things I watch on mainstream TV or read in magazines or newspapers, seemed very disconnected from me and my life. Well… let me just say that my perspective truly changed after that night, and we are not all as disconnected as we may think.
Samuel Johnson openly spoke about many of his life experiences, many of which are marred by sadness and tragedy, and took us with him on the journey of founding his charity, Love Your Sister. This isn't to say that the presentation was depressing – while the topics broached induced sorrow and grief for many, Sam's humour and charisma kept our spirits high and allowed us to smile through the feelings of melancholy.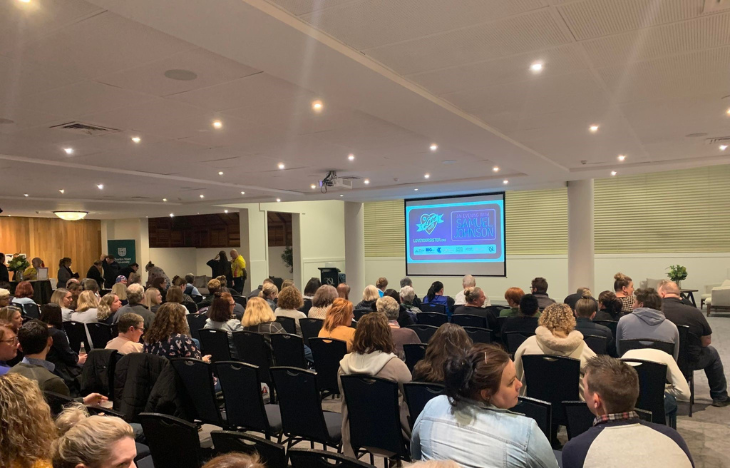 Speaking passionately about the importance of providing access to optimal healthcare for all Australian's no matter their location, income, or status, Samuel introduced many of us to the concept of 'precision medicine'. This concept focuses on the specific genes and cancer of an individual to select the best treatment for them, rather than through trial and error. Sam's strong will and drive to achieve the goals of his charity was inspiring, especially when he has been faced with so many obstacles and defining moments throughout his life.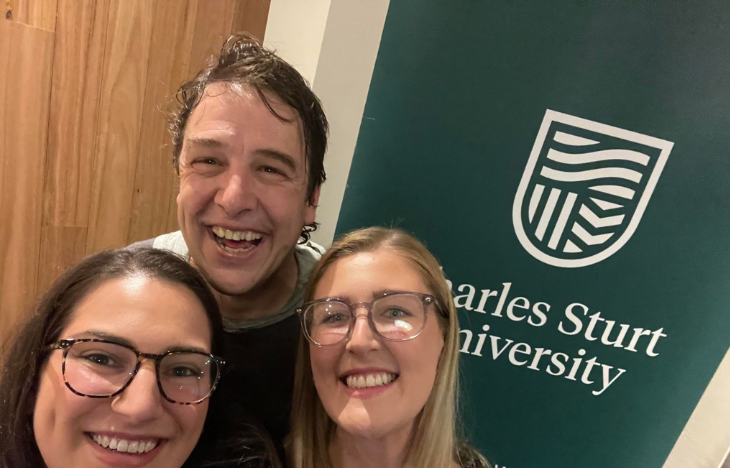 Sam spoke lovingly of his sister Connie, whose legacy runs throughout Love Your Sister after passing away from cancer in 2017. I, like many of those in the room that night, could sympathise with Sam as being someone related to a victim of cancer. My mum was diagnosed with Grade 4 invasive ducal carcinoma (in more simpler terms, breast cancer) September of 2019, and underwent treatment including a mastectomy, radiotherapy, chemotherapy, and now hormone therapy.
My mum was lucky to have caught her cancer early and is now in remission. For many years before my mum was diagnosed with breast cancer, I can recall being taught by her to get to know my breasts and what is 'normal' through self-exams, so that I could identify anything that may seem 'abnormal', if it were to arise. This is known as being 'breast aware' and is vital in preventing breast cancer from passing under the radar, undetected, until it may be too late. For my mum, being breast aware meant she noticed a difference in her breasts one morning, booked an appointment to see her GP, and was able to give herself the best possible chance for a positive outcome.
In light of Breast Cancer Awareness month this October, and after attending such a thought provoking and inspiring event, I am reminded of the importance of being breast aware as a woman.  If you are a young woman reading this today, I encourage you to go ahead and check your breasts tonight in the mirror. While it may seem weird to begin with, getting to know what is 'normal' for you is the first step in breast awareness. For women aged 40 and older, mammograms are recommended every 1 or 2 years, as per the National Breast Cancer Foundation, Inc. If you are a woman who is younger than 40 but possess risk factors for breast cancer, speak with your healthcare professional as to whether mammograms are advisable for you.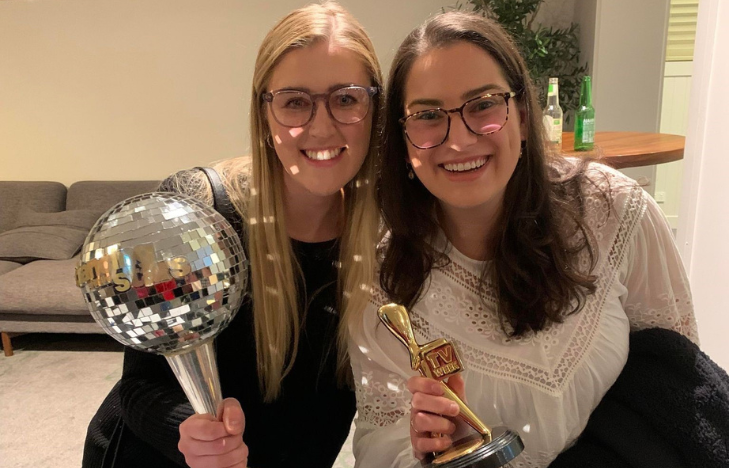 There are many ways to support Breast Cancer Awareness Month that can be found online, and it can be as simple as wearing some pink! Start the conversation with your family and friends about breast awareness – you may be surprised by the experiences of the people around you. Of the many insights I gained from attending Samuel Johnson's event, a big take away for me was that everyone has experienced something which has shaped them to be who they are today.
Tragedy envelopes so many of us and we may not know what lay beneath the surface for the person standing next to us. Sharing in each other builds us up and gives us strength. I will be wearing pink this October for my mum – your strength inspires my every day, and I am so proud of you.
If you're interested in donating to the Love your Sister Charity you can visit their website: www.loveyoursister.org/makeadonation. 100% of every individual donation received is proudly passed onto scientific research.