Written by Faith Hanstock
Today is International Day of Charity aka IDC. IDC is a special day that serves to increase social responsibility around the world, boost support in charitable causes and of course, bring everyone together! IDC provides you with a great opportunity to get involved in any charity events happening around you.
Charles Sturt has some wonderful clubs and committees who advocate and support charities that are local, national, and international. Today we celebrate our kind-hearted, hardworking students and committee members who dedicate their time and energy to fundraise and advocate for important charities close to our hearts.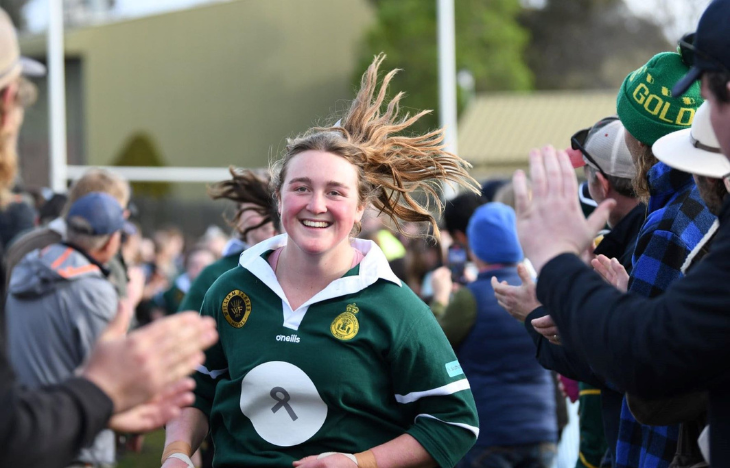 Charles Sturt University Football Club (CSUFC)
CSUFC have been playing their part in raising funds and much needed awareness for youth mental health. Sophie Norris – CSUFC Social Media and Events Coordinator said, "the club had chosen Headspace Bathurst because it is a youth mental health organisation that targets 12-25 year old's. Most members of our club are within this age demographic, so we believe it is important to break the stigma around mental health and have conversations about it.
A lot of our members are also students, so we want to encourage people to talk about the stress of their studies and use activities such as soccer as a breather". A HUGE $12,000 (and still counting) has been raised so far. "The vibe of the event was amazing. Most of our club members spent the whole weekend at Proctor Park from 9-5pm each day, which really shows their dedication and willingness to raise funds for such a great cause", shared Sophie.
Sam Bolt – Headspace Bathurst Support Officer, attended the event and was able to engage in conversations with others about mental health and provide realistic and supportive advice. Bathurst District Football were another important stakeholder of this day – donating over $2,300 by placing money on how many goals were scored by teams across the whole weekend. They also donated a portion of the profits from their canteen on top of this!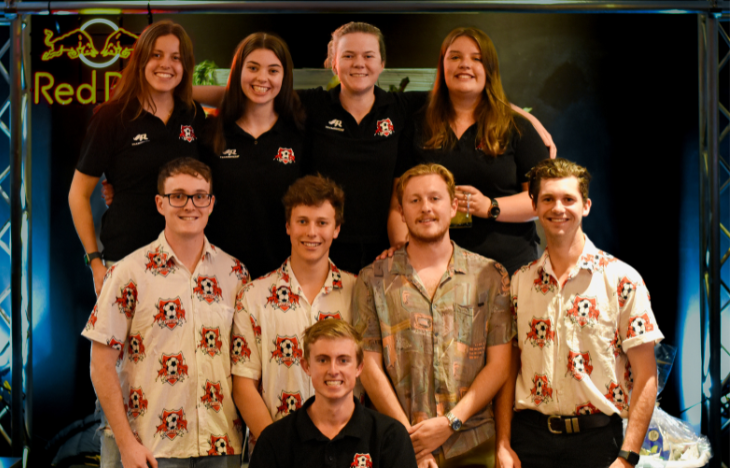 Orange Student Representative Committee (SRC)
Everyone knows someone who has been touched by cancer. In May this year, the Orange Student Representative Committee (SRC) hosted an Australia's Biggest Morning Tea. This community event raises vital funds to make a big difference for those impacted by cancer. The Orange SRC raised a massive $723 for the Cancer Council! Students and staff brought along home baked treats and donated other baked goodies to help raise money for this important charity.
Residents Association Wagga (RAW)
This year in April, the RAW Ball raised a whopping $4,000 for Black Dog Institute. Tickets were snapped up for the ball in April and students enjoyed a live band, drinks and canapes galore, a MASSIVE dessert table and a charity auction! RAW chose Black Dog Institute "…because mental health issues effect the majority of students who live on campus. Being a 'Resident's Association' we thought this foundation/research charity would be the best one to raise funds for as it's a great cause", shared Ava Castellaro – RAW President.
The ball had a total of 600 attendees with 13 items that were auctioned off for the charity with NONE of them selling for less than $200, one even going for a colossal $820! This event was the first Res Ball ever along with the large-scale auction. The Association couldn't be happier with the amazing turn out and the enthusiasm students showed to donate.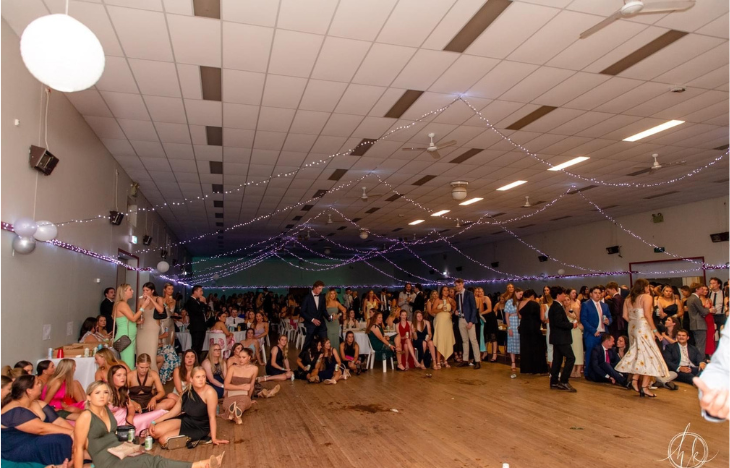 Mitchell Rugby Club
Mitchell Rugby are another club that raise funds throughout their busy season. In July 2022 they held a Family, Sponsors and Charity Day. Money raised from this event went to White Ribbon Australia – helping to promote gender equality and eliminate violence against women.
Some ways Mitchell Rugby Club raise funds for their charities include, auctioning off the old-school cotton jerseys their players wore back in the day and by hosting 'Ladies Day'. A day to thank and spoil the ladies involved in the club – mothers, aunties, sisters, nanas – the list goes on! Local businesses kindly donate vouchers and products for raffle hampers or auctions. Some of the awesome prizes included, SportsPower Bathurst vouchers, hair blow dry and style appointment at Renaissance Hair and Body, Meat Trays from Farmgate Meats On Keppel and SO much more.
Wagga Agriculture Club (WAC)
WAC Rugby
WAC Rugby raise funds for numerous charities through jersey auctions run throughout the year. These events are very popular amongst the players, the club, as well as the greater community who all love to donate to the charities the club has chosen to support. Over the past two years, WAC Rugby has donated to Rural Minds, White Ribbon, the Epilepsy Foundation and Ovarian Cancer Research Foundation, raising a total of over $85,000!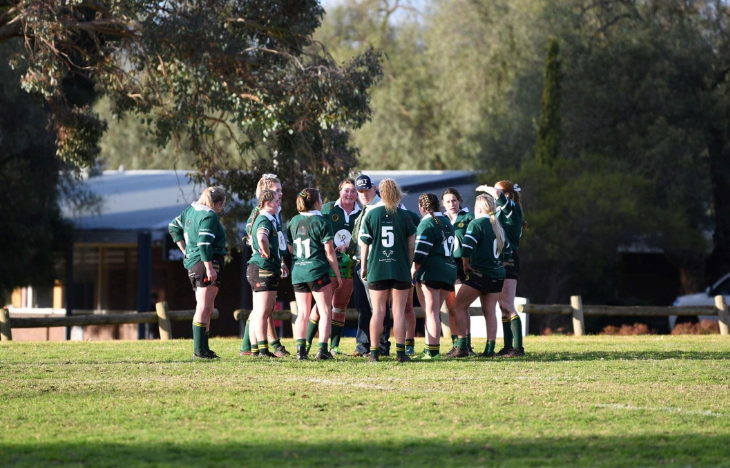 During the Col Cup, a fundraiser for the Epilepsy Foundation, the club made over $30,000 on that day alone! The club also ensures that their jersey auctions are aligned with special club games (such as Ladies Day and The Col Cup), creating an amazing atmosphere and support network for the community. These events have been praised by many students, old club members and community members who support WAC Rugby throughout not only the rugby matches, but their jersey auctions too.
WAC Race Committee
WAC Race Committee raise funds each year at their annual race day held at Murrumbidgee Turf Club for Peter Worsley. Peter is an 'Ag College Old Boy' of the club who suffered a rugby injury in 1987 and as a result is now a paraplegic. Over the COVID-19 years the club has been committed to fundraising efforts and have managed to raise a HUGE $60,000! This year's event is coming up Saturday 17 September and another fundraising amount will be donated after this event. WOW! Get your suits, ties, and fascinators ready for spring racing at 'Aggies Race Day'!
A round of applause
As you can see, Charles Sturt Clubs do an amazing job of advocating for all different types of charities. These students and committee members work extremely hard in raising funds for those who need it most and aren't afraid to promote those charities we know and love.