Written by Eliska Marczan
August 9 is National Book Lovers Day.
To celebrate, Eliska has written a guide for old or new book lovers alike to kickstart your reading journey.
Grab your favourite cup of tea and your Kindle, you're not going to want to miss this!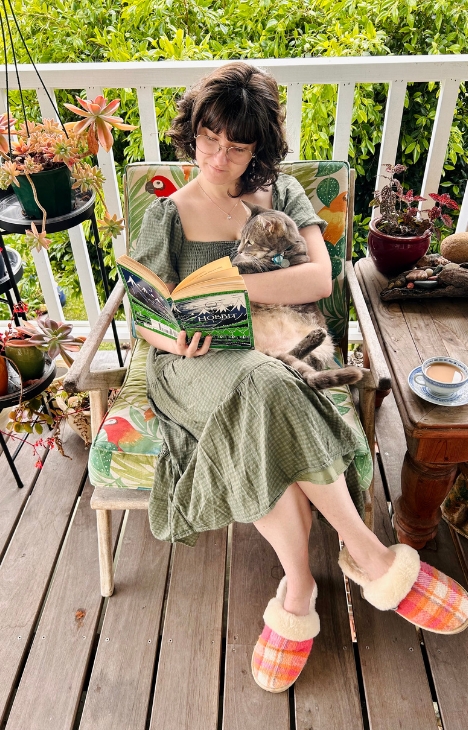 ---
10 books to kickstart your reading journey.
If you want to start a reading habit but don't know what to read, this is for you!
Reading is such a relaxing and entertaining pastime and can be a great change of pace from studying or watching Netflix. If you're stuck on what books to pick, it might help to figure out what genre will interest you the most.
Think about what movies or TV shows you enjoy – if your favourites are Guardians of the Galaxy and Star Wars, you'd probably enjoy Sci-fi books. Game of Thrones, Harry Potter, The Witcher? Check out a Fantasy book.
If you love rom-coms, or, like Greta Gerwig's Depression Barbie, your comfort movie is Pride and Prejudice, you'll love Contemporary or Historical Romance.
Finding books that appeal to your interests will keep you in the mood to read consistently. Here I've compiled a book list which has a mix of genres and tone.
Most of the books below are short and sweet – perfect for anyone who is just getting into reading.
1. The Hobbit
By J. R. R. Tolkein
Genre: Fantasy
If you loved the movies or are a Lord of the Rings fan, you must read The Hobbit. It is one of my all-time favourite books, and is a great adventure from start to finish.
Bilbo Baggins joins Gandalf the Grey and thirteen dwarves on a quest to reclaim the mountain home and great treasure of the dwarves, which is guarded by the dragon Smaug.
2. The Hitchhiker's Guide to the Galaxy
By Douglas Adams
Genre: Sci-fi/Comedy
If you liked the film, you'll love the witty writing of the book. Arthur Dent is accidentally the last surviving human man in the universe, following the demolition of the Earth in favour of a hyperspace bypass.
Arthur is rescued by his friend who is revealed to be an alien writing a guide to the galaxy. Arthur and his unlikely companions hitchhike across the galaxy discovering the secrets of life, the universe, and everything.
3. Attachments 
By Rainbow Rowell
Genre: Contemporary Romance
Beth and Jennifer are best friends and co-workers who email at work daily, against company policy.
Lincoln O'Neill is the IT guy who monitors the company emails and becomes besotted with Beth through her humorous exchanges with Jen but feels it's too late to introduce himself.
4. Harry Potter
By J. K. Rowling
Genre: Fantasy
Obviously an incredibly well-loved film franchise, but have you read the books?
Harry Potter is a boy who discovers he is a wizard when he turns 11 years old and is thrust into a world of magic he never knew existed.
Harry forms close friendships, discovers evil plots, and defeats dark wizards over the course of the books.
5. The Alchemist
By Paulo Coelho
Genre: Fantasy
The Alchemist is described as a modern classic, and for very good reason!
This book paints such a vivid picture and takes the reader on a real journey. Santiago is a shepherd boy who dreams of travel and riches, but whose winding path takes him to different kinds of treasure than he ever imagined.
This is an inspiring tale which will remain in your thoughts long after you finish reading.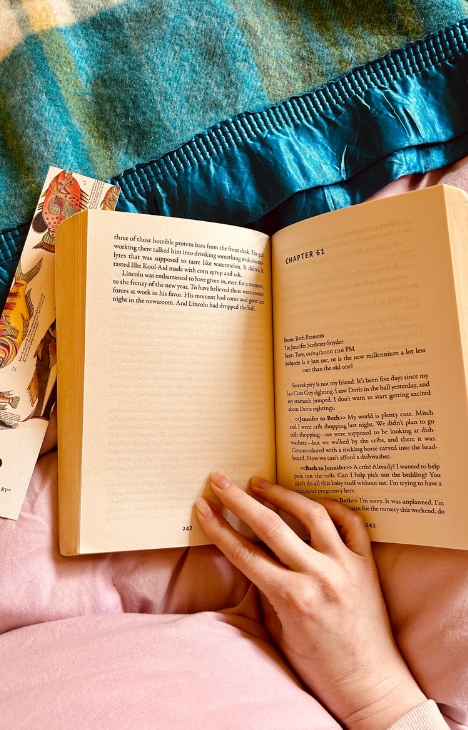 6. The Cruel Prince
By Holly Black
Genre: Fantasy
Jude is a human girl who was taken as a child, along with her sisters, to the Faerie Court.
Jude grows up in the treacherous world of the fey, and must constantly prove her worth, while trying to avoid deadly pranks and plots.
Jude wants nothing more than to belong, but she must first win her place within the court through bloodshed and deception.
7. Poison Study
By Maria V. Snyder
Genre: Fantasy
Yelena is a nineteen-year-old who has been imprisoned for murder in Ixia, a country controlled by military dictatorship. Yelena is given the option of her scheduled hanging or becoming The Commander's new food taster.
As Yelena learns the art of poisons, she is tested harshly, haunted by her victim's ghost, and discovers she has a dangerous and illegal magic.
8. The Hating Game
By Sally Thorne
Genre: Contemporary Romance
Lucy and Josh have an office rivalry of heated words and prank wars. As executive assistants to the co-CEOs of a publishing house, Lucy and Josh are in close quarters each day, and their hatred for one another is well known.
Both competing for a promotion, Josh and Lucy's office games reach new heights and their passionate hatred may just turn into something else entirely.
9. The Martian
By Andy Weir
Genre: Sci-fi
If you liked the movie, you would love this engaging and witty book. Astronaut Mark Watney is on a Mars mission when a disastrous dust storm nearly kills him, and forces his crew to abandon the planet, thinking Mark dead.
Stranded on an inhospitable planet, injured and alone with no way to contact Earth, Mark must draw on his ingenuity and staunch determination to keep himself alive.
10. The Duke and I
By Julia Quin
Genre: Historical Romance
You may have seen the Netflix adaptation, and the book is an easy read.
Daphne Bridgerton and Simon Basset, the Duke of Hastings, enter into a fake courtship which keeps Simon free from the enterprising mothers who wish him to marry their daughters and elevates Daphne's status in the eyes of eligible bachelors. Along the way their ruse turns into real love.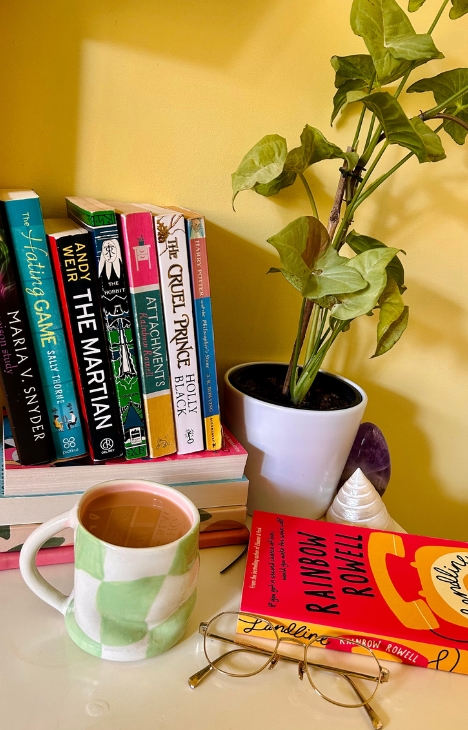 Thank you Eliska for sharing your recommendations with us!
Want to hear another student voice?