Written by Tim van Veen
The Albury-Wodonga Student Representative Committee (AWSRC) has been busy over the year so far.
We've had three new students join us throughout the year, and we have been super stoked to have their involvement.
If you are interested in joining the SRC, nominations are open on the 19th of July, so get ready to put in your submission!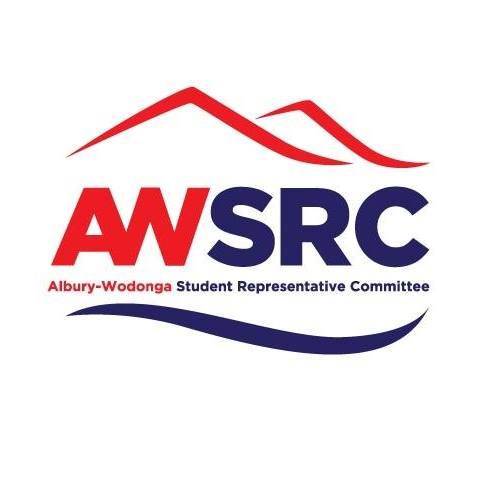 ---
Before Session 1 kicked off, the leading executives of the AWSRC (the students with positions in the SRC) headed up to the Bathurst campus to participate in an Executive Symposium along with SRC students from other campuses.
They used this as a chance to better understand the way the university works, gain some tips from other SRC students, and even gather ideas on things that would be a good idea for our own campus, such as having a variety of snacks in the library.
We started the year with our plans for the spectacular orientation and what we could do to help. The orientation team requested help with their ten-pin bowling night and we were happy to oblige.
We paid for the bowling night so new students could have a great night out with the new friends they met during orientation – while dressed in crazy neon colours.
On top of this, we also planned our first big event of the year, our beach party.
Held at the end of orientation, students dressed up in their fanciest beach gear. They had a fantastic time celebrating the start of the university session, complete with a DJ, pizzas and exceptional company.
It was also a great opportunity for first-year students to meet returning students – learning some tips and tricks about university life, which would be helpful.
At the beach party, the AWSRC started their major fundraising campaign for the year. We have chosen three charities to raise money for, Bravehearts, Dunroamin Animal Rescue, and Country Hope.
Most of our events for the year, such as our Toga Night, Star Wars/Space Night, and Pride Night Trivia Night, have entry costs where the proceeds will be split between these 3 charities.
Since we are not all about parties, there has been other stuff the AWSRC has also been up to.
One of the big-ticket items was Market Day. As many students would know, this is a chance for the university to showcase student clubs, the AWSRC and various student support services all in one space for new and old students. On top of this, we also have a variety of local businesses and organisations, all to assist students with becoming better acquainted with the area.
The AWSRC were a big hit with yearly free t-shirts, which were hand out on Market Day.
In addition, our dedicated AWSRC members have been working hard with the university to raise matters of concern in relation to accessibility for students around the campus.
While this is an ongoing process, the university has done some research in the form of a survey which they hope to use to help identify areas of concern.
Speaking of what is to come, we have many things students can look forward to hearing about later in the year.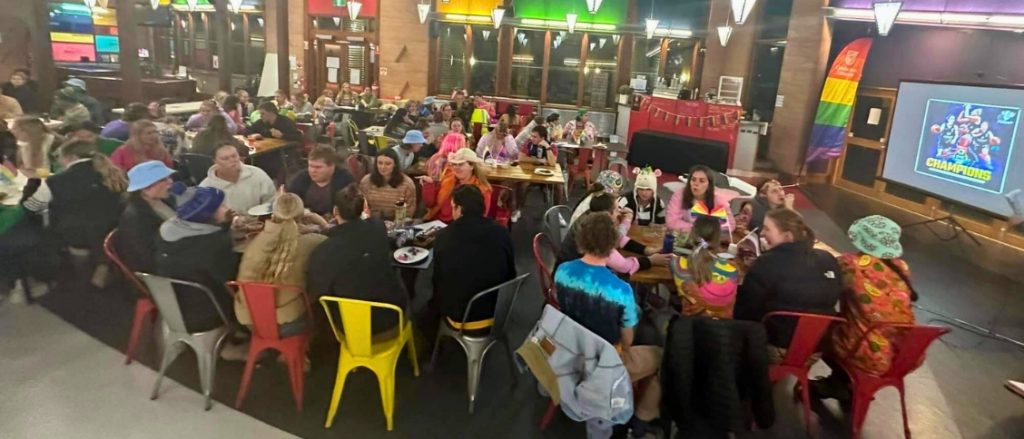 Just to mention a few…
Back to School Night, get back into the swing of Uni at the start of Session 2
Comedy Night
Updating the entertainment system in the Gums building
AWSRC grants
Snow ball – the AWSRC's biggest event for the year!
Now, if you've been interested in this and wonder how you can get involved, then luckily for you, the SRC nominations are opening very soon, on the 19th of July.
All you need to do is submit your nomination online. More advertisements will be released regarding this soon.
Want to donate to the AWSRC chosen charities?
Listed below are websites you can visit to learn more about the charities that AWSRC are proudly supporting.
Dunroamin: www.dunroamin.org.au
Bravehearts: bravehearts.org.au
Country Hope: www.countryhope.com.au
Albury Wodonga SRC:
While you are on break, go through and find your old school uniform.
Because the Albury-Wodonga SRC is running its most famous night the Back 2 school.
Bring your gold coin on the first Wednesday back in session, the 12th of July at 8pm, The G Building 752.
Don your old school uniform for a night full of fun with a live band, State of Origin game 3 and a DJ to end the night.
See you there!
Want to hear another student voice?