Written by Megan Seis
Session 3 is upon us and sometimes this can present the challenging task of motivating ourselves to hit the books and study while our friends are all enjoying time away at the beach or soaking up rays in the sun…
The sun is starting to come out and summer is starting to show across NSW despite the recent rains across the state. Those who have signed up to study over Session 3 are in for some sunny days of study ahead. It can be challenging to motivate yourself to study at this time of year when the scent of ripe cereal crops tempt you to step outside onto the header or the warm sea breeze wafts over the house, enticing you to disappear for the day to hit the beach with your friends.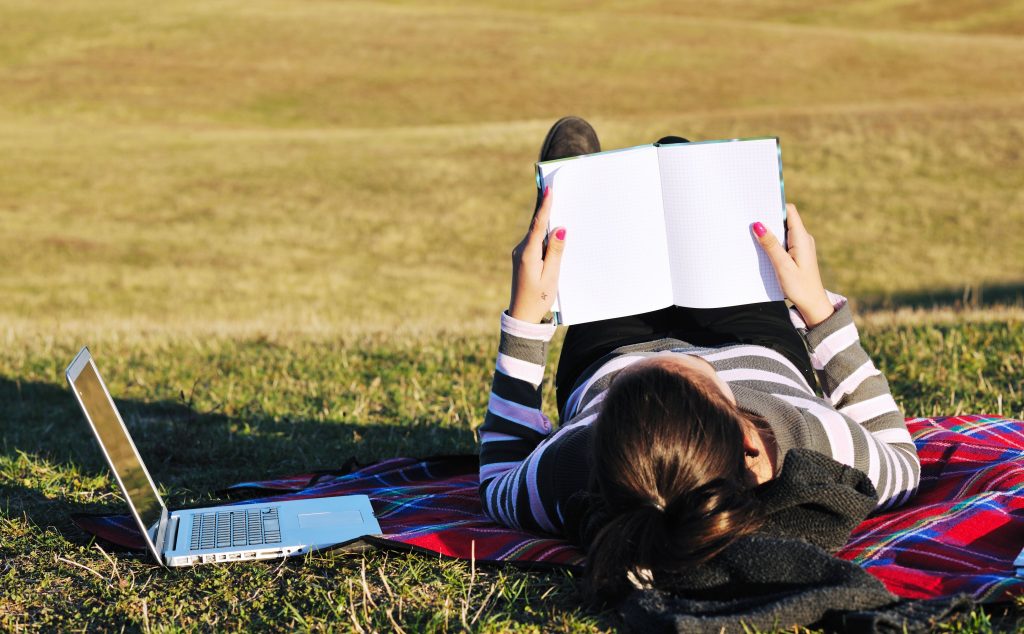 Benefits of studying outside
Studying over Session 3 can be beneficial for many students and may be the perfect fit to help you keep your studies on track or suit your work life balance. However, it can be quite tricky to motivate yourself to do this and getting outdoors to study can be the best way to keep yourself enthused and on track to see the session out.
There are countless advantages to studying outdoors and soaking up some sun. Studying outdoors has proven to boost brain power and have many health benefits. Spending time outdoors is extremely scarce for many uni students. We spend hours sitting indoors at a desk in front of a computer studying or with electronics scrolling to switch off and unwind after a long workday.
Spending some time studying outdoors allows us to reconnect with nature, get some vitamin D and some fresh oxygen filled air, as well as gives a sense of calm. This can boost creativity to allow that essay to come freely, music notes to flow more easily or the brush strokes on that art project to flood onto the page.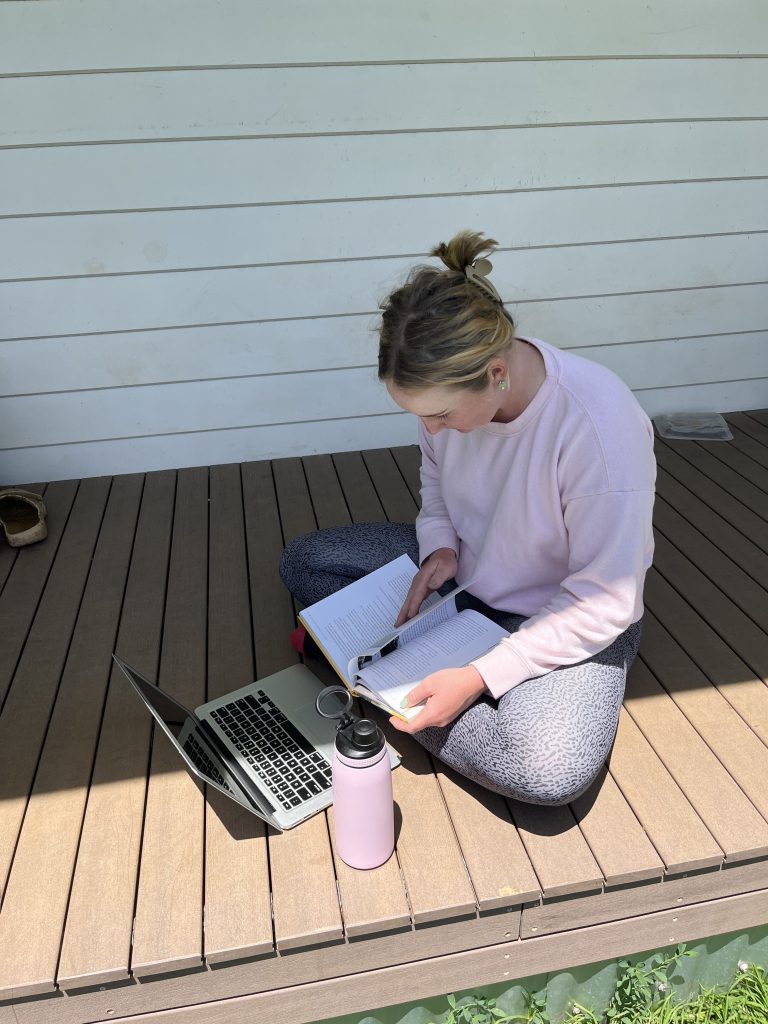 Studying outdoors has also shown to provide a sense of calm and allow you to think more clearly to reduce stress during these busy times. It has shown to improve attention, concentration and information retention. Getting outdoors to studying changes the environment, removes the usual procrastination activities and switches up the usual tedious environment. Improving focus can help with more effective study to shorten the total time needing to be spent studying, especially if you are retaining information more effectively and your attention span is improved.
Health benefits to both physical and mental health has been shown to be associated with getting outdoors. Being outdoors stimulates all five senses in a way that being indoors cannot do, and it can also give you more energy for better sleep to improve brain power.
Where's your outdoor study space?
Now that you're convinced to spend some time studying outdoors, find the best places to go in your local area and hit the books. This could be the local park or oval, the beach, an outdoor café or if you live inland, the banks of a river. I study in Wagga and my favourite outdoor place to study is on the riverbank of the Murrumbidgee or at the park. This will ensure you get out and get some sun this summer! 
Even if you aren't studying in Session 3, there are some serious benefits to getting outside and spending time in the sun. So if you're struggling with motivation to study this summer, try out some of these outdoor locations and reap the benefits that come with the outdoors.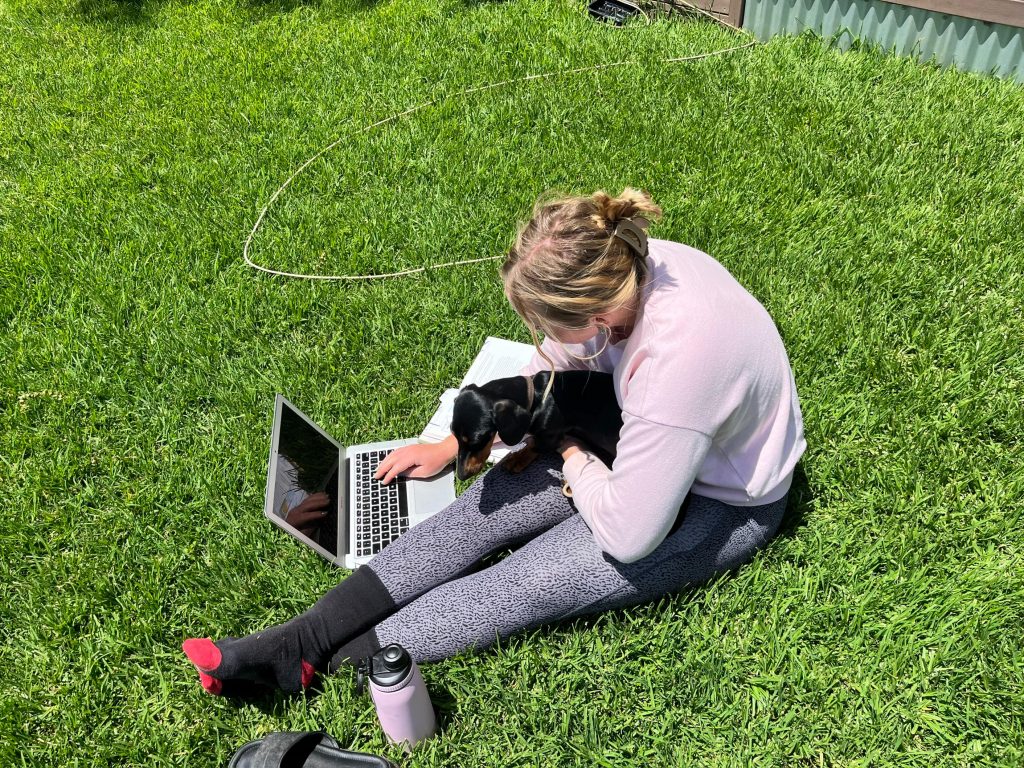 Want to hear another student voice?