Written by Maurice Otutaha
As I come to the end of my Paramedicine degree there was a lot of anticipation and some nerves around the mass casualty incident (MCI) that we had to attend on campus in Bathurst. This is an opportunity to put both the clinical and soft skills we've learnt into practice in a surprise scenario under pressure.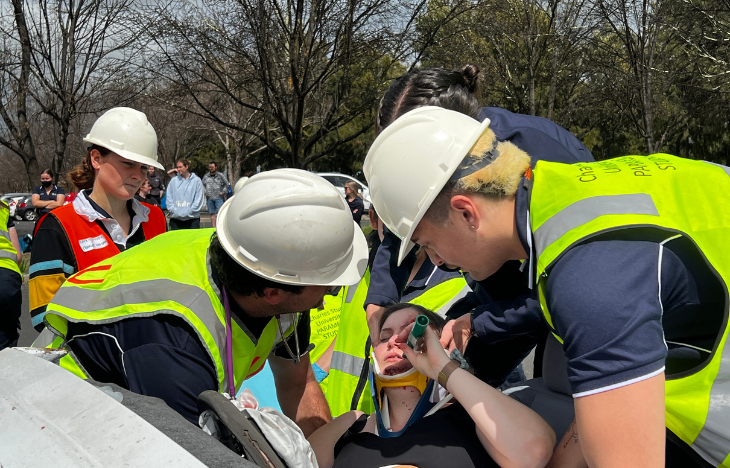 A mass casualty simulation is one with multiple patients, all with varying injuries that student paramedics treat simultaneously. We are not told what this will be beforehand to make it feel more realistic. Today it was in the car park to replicate a multi-vehicle car crash. Vehicles and real patients are used in unison with simulation mannequins so students can develop both their communication skills with patients as well as their clinical skills on the mannequins.
Paramedicine students were divided into roles starting with the lead paramedics and their backups and other roles such as the patients, police and more scene and resource management roles such as casualty clearing officers and scene commanders. This meant it was quite hectic initially until all the roles did what was needed to control the situation. I diagnosed one of the 23 patients with a tension pneumothorax and performed a needle decompression which was quite exciting!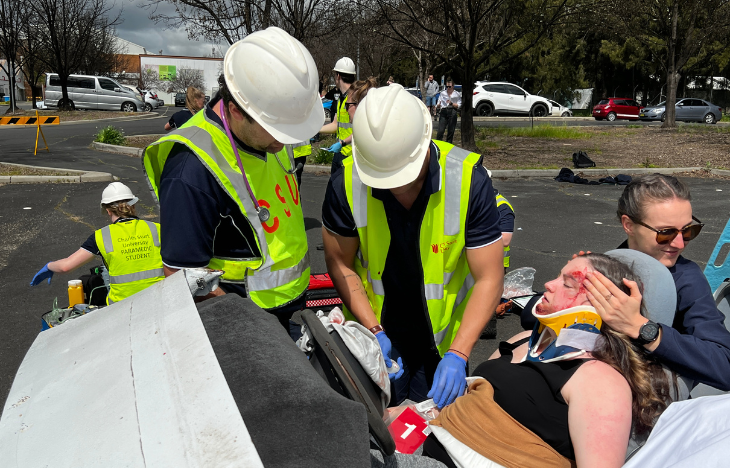 This was our first properly set up MCI in our three years at University, mostly lending to COVID keeping us off campus for a significant part of our degree. That being said, it is very difficult to prepare yourself for these situations without being in the atmosphere of one. Regardless, just like any job we go to, either on placement or in practical classes, it was quite nerve-wracking when all you have to go off is a short blurb from your lecturer just before you start, although this is similar to a real scenario on placement when a job is dispatched to you.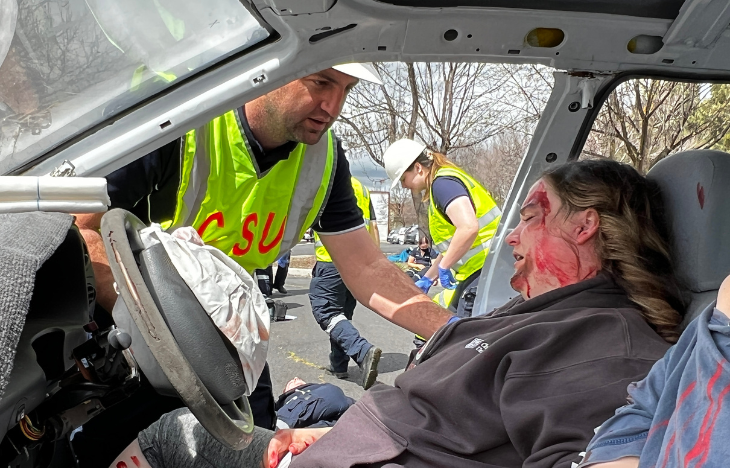 Whilst any of these scenarios can be daunting and a bit confronting, they are great opportunities to grow and build on your own clinical knowledge as well as various interpersonal skills and traits that can help you grow into being a better clinician such as teamwork, communication, trust and compassion.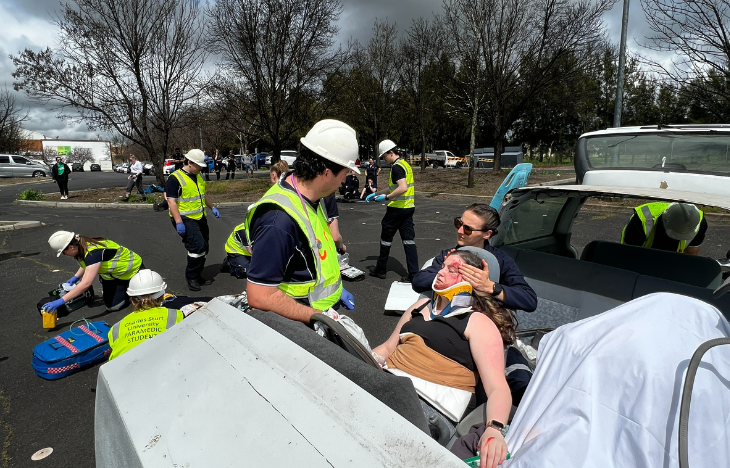 Being a first responder in the MCI is a huge difference between reading and learning about illness and injuries and gave me an opportunity to put that learning into practice. To be successful in these scenarios your soft skills and teamwork are just as important as your clinical skills to be a successful paramedic. Staying calm and working through your protocols while ensuring your patients are calm as well is important if you are to be successful. The MCI allows you to practice these in a relatively low-pressure and safe environment.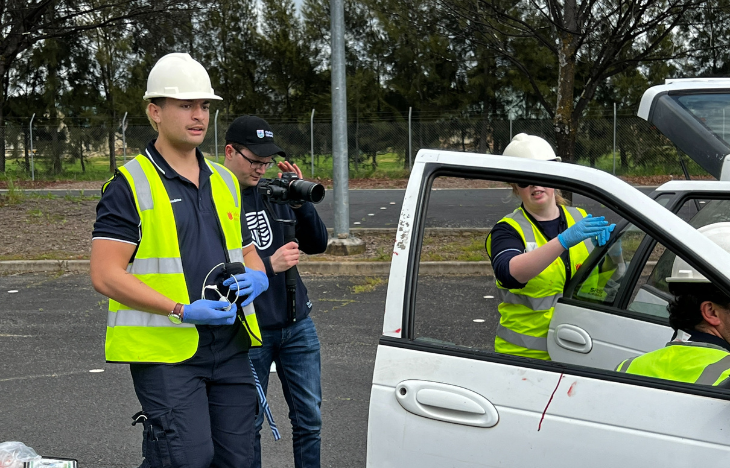 The MCI is a real opportunity for me to put into practice three years of study with my peers. Knowing that in a few short months these scenarios are what I will be doing for my career is exciting and a bit daunting at the same time. I don't think you can have too many MCI's or placements as applying your knowledge in this type of career is really important to build confidence.