Written by Greta Porter
Online learning comes with many pros and has been experienced many due to the pandemic. Online learning is flexible and convenient with everything you need available at the click of a button, therefore making it the ideal option for many people. National Online Learning Day takes place on September 15 and with more and more students choosing to learn online, here are 10 tips to make the most out of online learning.
Hold yourself accountable and set expectations.
When going into online learning, be sure to set yourself goals and expectations whether that be setting aside specific days of the week to complete the content or time guides for when you want to get sections of an assessment completed by. Learning online, it's easy to let the content slip by, but if you know Tuesdays are your day to get your uni work completed, try and stick to it.
Familiarise yourself with all the online tools e.g. Interact 2, Primo Search, Student Portal etc.
Give yourself the best chance of thriving by getting familiar with all the CSU tools. Knowing where to navigate your materials, assessment outlines, where to submit assessments, how to search the library using Primo and check your course progression are all things that will make your life a lot easier so before your classes begin, check these things out and if you need help, reach out to CSU.
Attend as many of the online classes as you can.
Countless times, I myself have been tempted to skip my online classes if I cannot be bothered, but they're your opportunity to ask questions, engage with your peers and learn/engage with the content. Even if you haven't completed any of the set readings or activities, the online classes are valuable so try and attend as much as possible!
Printing off subject outlines or readings can be a great break from your computer. Your eyes will probably thank you for it. Constantly looking at a screen when learning online can be tiring so I often find printing off materials is a good break and a great chance to physically highlight key points.
Try networking with other online learners as your support circle
Once you've attended online classes for a couple weeks, it's definitely worth reaching out to other people in your class or fellow online learners, whether that be via social media or via Facebook groups such as the Online SRC, the CSU Online Support Group and The Social Club Charles Sturt University. This way you won't feel so alone, and you can build a good support system.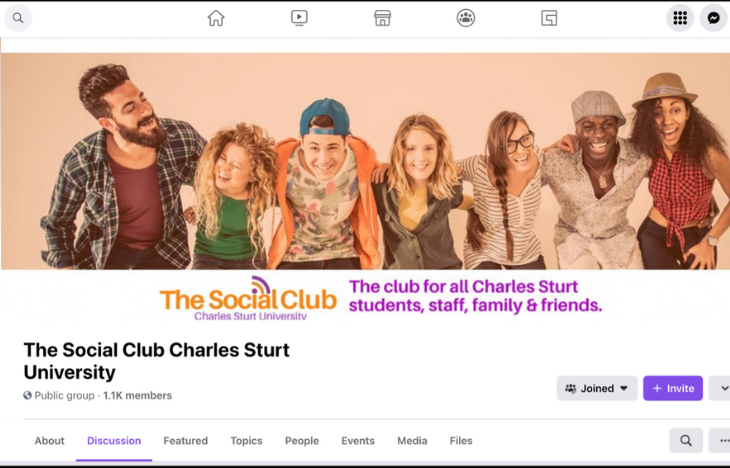 Attend online social events such as trivia, bingo etc.
Often there are online social events that give students the opportunity to have a bit of fun, win some cool prizes, get to know fellow online learners and build a network. They're always tonnes of fun and the Online SRC always do an awesome job so get behind it!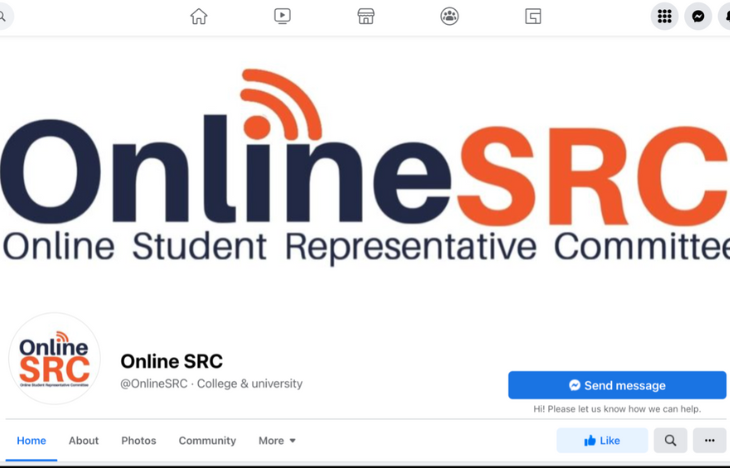 Essentially, you get out what you put in. If you put in effort in your classes, with the content and with social events as an online student – you'll get a lot out of it. I know everyone has a life outside of uni but try and push yourself to participate in these things as much as you can.
Reduce distractions and find somewhere you know you'll concentrate whether that be the library, a separate room in your house or even outside.
Set up a workspace that will be your designated uni space if you can. Studying in your bedroom often confuses your body between rest time and work time so if you have a home office, a desk or a table in another room that you can work at, that's perfect and will do wonders for your routine.
Make sure you have good internet and a device that works properly.
The last thing you want is technical issues so many sure you have this organised and ready to go before you start. Don't forget, the university offers a technology grant up to $1000 and on that note, make sure you also check out any other scholarships you might be eligible for!
Have snacks at the ready.
I love setting myself up with a coffee and a snack when I start my online classes so I can stay focussed and not get too distracted from constantly getting up and down.
I hope these tips help you in being more organised and confident with your online learning! Good luck!

Want to hear more of this student's voice?