Written by Michelle Curry
Music is a powerful force! It can inspire you, it can help improve your mood and enhance your productivity and concentration.
If you are feeling stressed with an upcoming assessment or deadlines, or the nerves are rolling in with an upcoming exam or getting your grade results, listening to music can help.
While there is no specific genre of music that is proven to provide more inspiration and motivation than another. Your personal preference and taste are the main deciding factor. We all have that one song that can get you up dancing at a party and that you know the lyrics word for word. Listening to music helps release dopamine the feel-good hormone that can encourage us, and when you're feeling deflated it can re-inspire us! So next time you hear this song take note and add it to your playlist!
If you are lacking enthusiasm in the morning and have a big day of study ahead or having a rough day. Singing some of these lyrics out loud at the top of your voice might give you the motivation you need (just don't do this in the university library).
Lose yourself // Eminem
Titanium // David Guetta featuring Sia
Roar // Katy Perry
Fight Song // Rachel Platten
I am here // Pink
Solid Rock // Goanna
Cloudy Day // Tones and I
Run the world (Girls) // Beyonce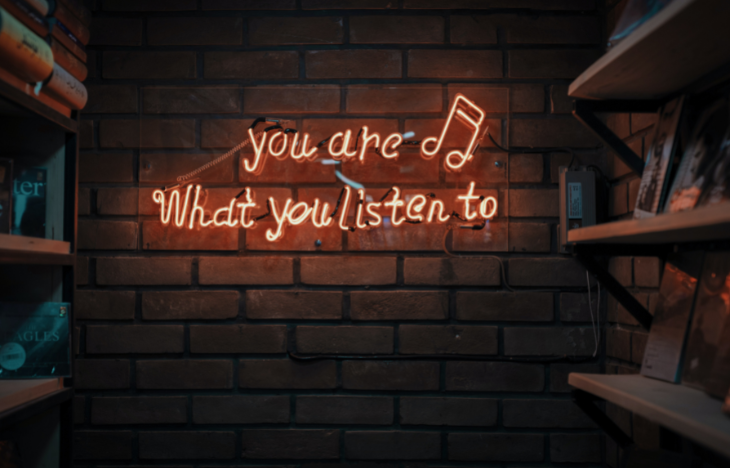 Need extra motivation? Make a 45-minute playlist or create a list of your top 10 songs, and don't stop working on that task until it finishes. Some of my favourite songs doing the rounds on my playlist are:
Hurt Somebody // Noah Kahan, Julia Michaels
What do you mean? // Justin Bieber
Let's Go // Calvin Harris, Ne-Yo
Belief // John Mayer
Fader // The Temper Trap
Tides // Ed Sheeran
Its nice to be alive // Ball Park Music
Heat Waves // Glass Animals
Where are you now? // Lost Frequencies, Calum Scott
The floor // Johnny Gill
Circles // Post Malone
Never mind // Dennis Lloyd
On My way // Sheppard
Lie Like this // Julia Michaels
Just You and I // Tom Walker
Shut up and dance // Walk the moon
Wake me up // Avicii
Sleepless // Flume
Elephant // Tame Impala
Chateau // Angus & Julia Stone
Believer // Imagine Dragons
Fire // Peking Duk
Go Your Own Way // Fleetwood Mac
Lovely Day // Bill Withers
Outta My Head // Khalid, John Mayer
Sunset Lover // Petit Biscuit
Here Comes the sun // Mauve
Golden // Harry Styles
Between You & I // Kita Alexander
You Pick me up // Pete Murray
Follow the sun // Xavier Rudd
A great song should lift your heart, warm the soul, and make you feel good – Colbie Caillat.
So next time you're lacking in motivation, open up your playlist, pop in some headphones and listen to your favourite song. I'd love to know what's your number one on your playlist.
Want to hear more of this student's voice?