Written by Billie Tipping
A majority of Charles Sturt students – whether they are studying paramedicine, nursing and teaching – have to undertake course placement. It is also an important part of many business students', like myself, as well.
In the undergraduate business course, students are expected to complete both placement subjects and placement in a workplace environment to gain relevant experience in their chosen field. These placement subjects, and the experience in itself, is an opportunity that many larger metropolitan universities do not offer for all students. It is a great way to gain new skills and make connections with prospective people and companies.
What to expect?
Charles Sturt University offers an incredible range of work placement options for their business students in a variety of settings such as; non-profit organisations, local businesses and large corporations. They also offer various experiences in marketing, management, events, and IT. With the option of securing a placement through the university or choosing your own, it is a seamless and well thought out experience that allows you to build skills, add value to local businesses and receive important feedback on your experience to further develop your studies.
As daunting as this process can be for some people, it is an extremely valuable experience for business students to undergo, and it adds value to not only our workplace skills but also personal development. It offers you both a different and valuable environment to learn from, rather than just sitting in a lecture theatre. It enables you exposure to other avenues you can take once you have completed your business degree with Charles Sturt, and what might interest you after your studies.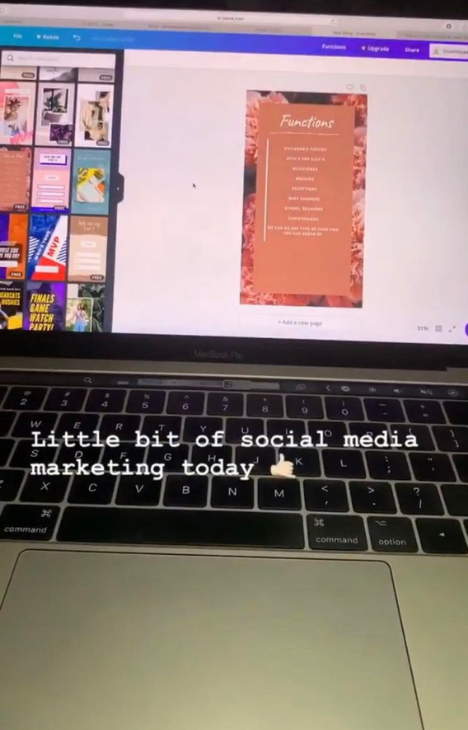 In my personal experience…
If you are someone like me who may not yet have a specific interest in the field of business and management, these types of placements enable you to gauge different aspects of business and what types of skills are needed for different environments. Thanks to Charles Sturt, two of my three placement opportunities were organised by the workplace learning team and I had great experiences at both.
One was a general administration role in recruitment, and the other was a marketing role at a not-for-profit local sporting club where I was able to start and manage their Instagram page. Both completing different sets of skills which enabled me to learn and utilise different skills I had learnt in my course. My third placement was working in insurance, and whilst it was similar to my other placements, it required a different level of customer service and skills I had gained during my studies.
I thoroughly enjoyed all three of my placement experiences and whilst I am someone who suffers from anxiety in these circumstances. It really enabled me to get out of my comfort zone and connect with different organisations and people. I also thoroughly enjoyed the in-class lessons during the work placement subjects, as we engaged in important skills such as conducting online interviews, writing appropriate resumes and cover letters, and looking at specific statistics and personal marketing and branding ideas. These subjects also created interesting assignment tasks such as creating a personal LinkedIn page and learning how to search for jobs.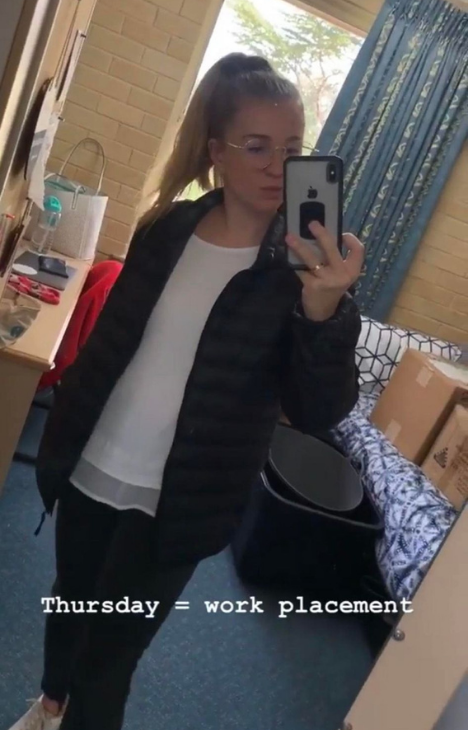 Thanks to Charles Sturt's exceptional work placement program for business students, myself and numerous other students from my cohort received jobs after our studies that were associated with the type of placement that we undertook. The first placement I did back in 2018, just landed me my first full time position as a recruitment consultant, which I would not have gained if I had not done the placement in the first place.
All in all
If you are a potential Charles Sturt student looking at studying in the future, or you have just started a business course, the Charles Sturt work placement program for business students is an exceptional experience that allowed me to find my interests in the business world and gain new and exciting skills for the future. It truly enhanced my university life and because of the connections I made during this time, I was able to gain a fantastic new job which I did not have to even apply for. Thanks to these connections I am now utilising my skills from my work placement opportunities and I thank Charles Sturt for allowing ALL of their business students the opportunity to gain the skills needed for a graduate position.
Want to hear more of this student's voice?