Written by Sarah Buls
On Wednesday 27 April the sustainability group in Port Macquarie ran a tree planting day. In the lead-up to the day the weather looked bleak and miserable, but when we all got together the sun shone brightly.
With our old paramedic stretcher full of equipment and plants, we headed off to our planting location ready to help regenerate the environment.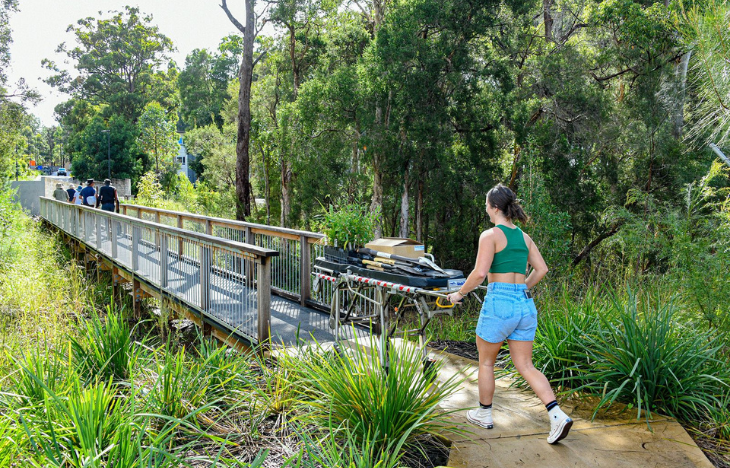 We planted just behind the residential student block, planting in open areas near established bushland consisting of eucalyptus trees, melaleuca trees and grasses. To our surprise, native terrestrial orchids where also found, exciting a few plant enthusiasts in the group. Finding these small plants signified a healthy environment to begin with.
We planted shrubby plants to fill in the undergrowth area to create a more complete canopy. Planting a larger variety of native plants from around our area will encourage greater biodiversity of birds and wildlife around the campus.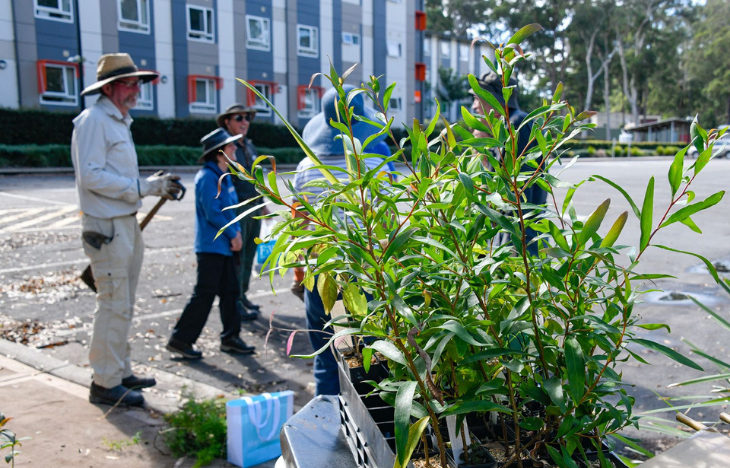 Our group consisted of students in the Environmental Science and Management course, Education students, the local Hastings Bird Watching Club, and some Charles Sturt staff. The event brought us together, learning and sharing a similar passion in caring for the environment.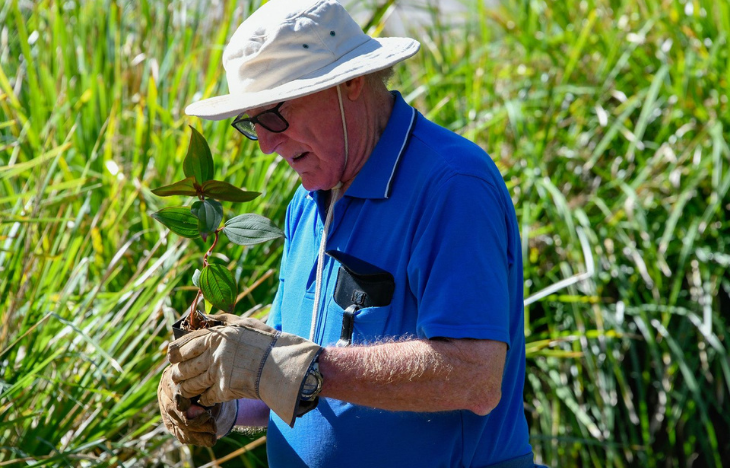 The Hastings Bird Watching Club shared their wealth of expertise in plant identification and general bushland knowledge. This was key to the Environmental students gaining valuable experience in replanting and insight as to how birds and other wildlife utilise the environment we were aiming to restore.
The day was a success, all 80 trees were planted and are ready to grow and will enjoy all the extra water from the recent rains. The plants were supplied by the Local Landcare nursery. In the coming years we hope to see the positive impact this day has had on the area, making it a happier and healthier bushland.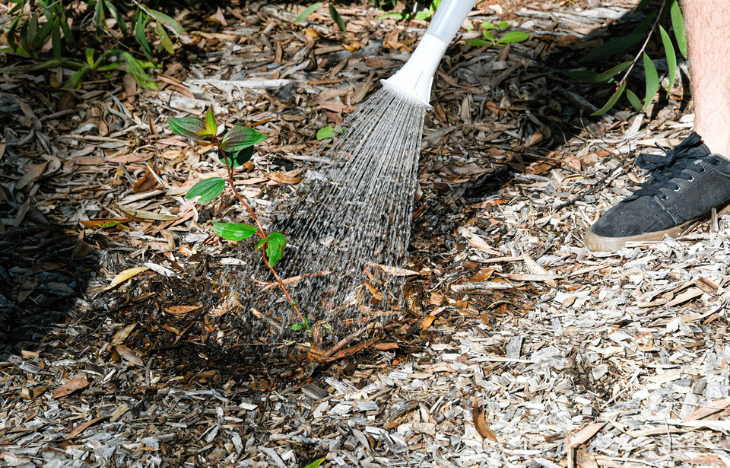 After all the hard work of planting and a little bit of weeding a morning tea was organised for all to share.
Want to hear another student's voice?