As someone who never used to like reading, I understand that reading can be a bore and difficult for a lot of people. Should you, however, feel inclined to pick up a book while taking a study break, here is a list of my recommendations from varying genres to meet your interests.
Reading can be incredibly enjoyable; you just have to find the right book!
1. Literally any book by Colleen Hoover
Genre: New Adult, Romance
Length: Usually between 300-400 pages
Colleen Hoover is hands down my favourite author. I've read almost all of her books over the years and she is the queen of romance fiction. If that's what you're after, check out literally any of her novels. I cannot recommend her enough. My all-time favourites have to be: It Ends With Us, All Your Perfects, and Ugly Love.
2. Ross Poldark by Winston Graham
Genre: Historical Fiction
Length: 379 pages
I recently watched the TV series 'Poldark' starring Aiden Turner. It was so good I had to read the books. It follows the community of Cornwall in the 18th century from the highs to the lows. Ross returns home from war and finds his first love engaged to his cousin having believed Ross to be dead. Ross starts his life over in Cornwall and then in comes scullery maid Demelza. If you like period dramas or are a fan of Outlander, you'll LOVE this.
3. A Court of Thorns and Roses by Sarah J. Maas
Genre: Fantasy
Length: 416 pages
This novel is the first in a series of books which follows Feyre who hunts to survive and provide for her father and sisters. One day after killing a wolf in the woods she is visited by her soon to be captor Tamlin and is thrown into the world of magical creatures, High Lords and faeries. Mix in some romance, action, incredible writing and such interesting characters and we get one of the best fantasy series ever written.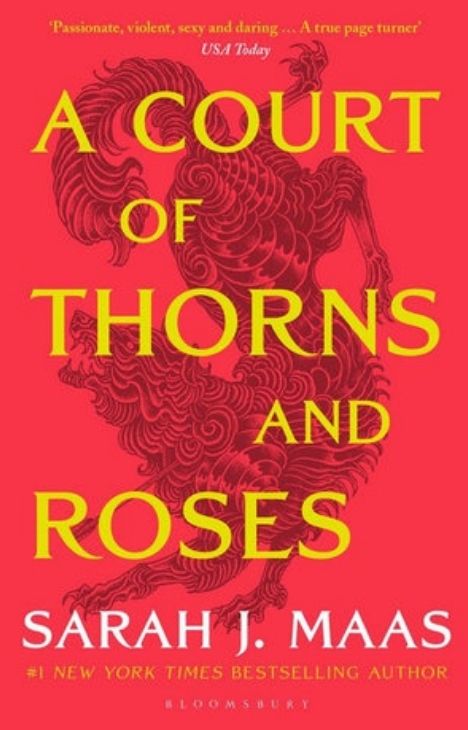 4. The Happiest Man on Earth by Eddie Jaku
Genre: Biography, Memoir
Length: 208 pages
I've been in book shops and overheard customers asking staff if they have this book in stock, only to be disappointed. This memoir by Eddie Jaku has sold off the shelves since it was published in 2020 and has earnt a whopping rating of 4.68/5 stars. This heartbreaking but powerful novel follows Eddie's story of survival after being taken to a concentration camp in 1938. Despite suffering the loss of many friends and family and living in the depths of hell on earth, Eddie survived and shares his wisdom and reminds us of the power of kindness, love and hope even in the toughest of times. Read it.
5. The Dry by Jane Harper
Genre: Mystery, Thriller
Length: 336 pages
The community of Kiewarra is left broken after the brutal death of three members in the Hadler family who were found dead on their property. In comes Federal Police Investigator and local boy Aaron Falk (played by the legend Eric Bana in the film adaptation) to attend the funeral but he quickly finds himself caught up in the investigation. The core question is; did Luke Hadler really commit suicide after murdering his wife and child? There's so much more depth to this story with Aaron Falk and Luke Hadler sharing a secret of their own from their childhood – all which is revealed and will leave you astounded.
6. Little Women by Louisa May Alcott
Genre: Classics
Length: 449 pages
And 7. The Great Gatsby by F. Scott Fitzgerald
Genre: Classics
Length: 172 pages
These two classics are works of art and I think they've been around long enough that they really don't need a description. Both have excellent film adaptations so if you get through these, check out the Saoirse Ronan & Timothée Chalamet version of Little Women and the Leonardo DiCaprio version of the Great Gatsby. I will say, classics can be a little difficult to read but they're definitely worth trying even if you only get through 20 pages!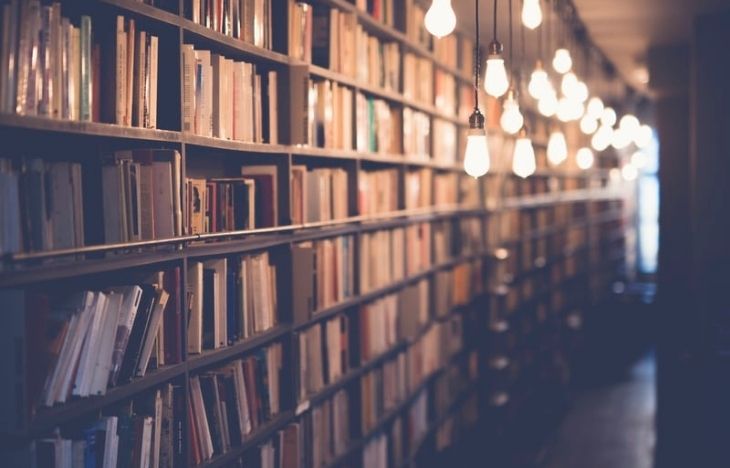 8. The Hunger Games by Suzanne Collins
Genre: Sci-fi, Action & Adventure
Length: 454 pages
Although the Hunger Games hype might have faded, this is hands down one of the best and easiest book series to read. It has been written to be read by all ages, the writing is so seamless, and each chapter will leave you wanting to read more so you'll fly through it. I cannot stress how much better the books were compared to the movies, so if you've seen the films – you'll be amazed by the books.
Here are some honourable mentions:
Normal People by Sally Rooney
The Deal by Elle Kennedy
The Song of Achilles by Madeline Miller
The Seven Husbands of Evelyn Hugo by Taylor Jenkins Reid
Obsidian by Jennifer L. Armentrout
Call Me By Your Name by Andre Aciman
Outlander by Diana Gaboldon
I hope there's at least one book that appeals to you. Happy reading and don't forget to make yourself a Goodreads account.
Written by Greta Porter
Want to hear more of this student's voice?