Earn As You Learn (EAYL) starts soon, so register now! This free program connects you with local employers who have part-time or casual job vacancies.
Why should I register?
Check out what these students and employers said when we asked them what they got out of EAYL:
Saskia-Jayne Handley, Bachelor of Business – "The EAYL team helped me to identify job opportunities that really suited my capabilities and personality, which I wouldn't have recognised on my own.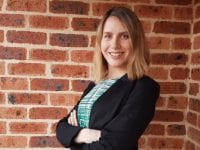 They helped me re-work my resume so it looked the part and read much better than my original document. After the initial EAYL catch-up, I had a job in a matter of days!"
Olive Lockett, Bachelor of Business (Marketing) – "EAYL has given me the opportunity to gain a job that is relevant to my degree and in an area I'm genuinely passionate about. The program has been an amazing help to my overall career, giving me the opportunity to sit down and perfect my resume for my line of work. I would highly recommend signing up for EAYL if you are looking for a job that is going to help you gain experience and earn money while at University."
 Terence (Zeak) Smith, Bachelor of Paramedicine – "The team checks in to make sure everything is going ok and they also keep me informed when other opportunities come up that I might be interested in. I cannot recommend EAYL enough – without it I would not have been able to complete my studies. They have given me every opportunity to succeed and live in Bathurst."
Elicia Dearsley, Bachelor of Education (Early Childhood and Primary) – "The thought of moving to a town I had only ever visited once was very daunting and I thought the hardest part would be finding a job.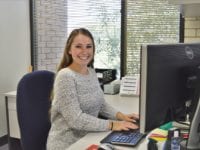 When I heard about EAYL there was a weight lifted off my shoulders. The team has been beyond helpful in reviewing my resume, giving me some handy interview tips and linking me to two jobs here in Bathurst.
EAYL is an amazing resource that is personal, yet professional. They assist you with every step of the process, from writing a resume to actually starting the job and even supporting you while you're working! Without this service, I would not have been open to the opportunities I have now stepped into, and I am so grateful for the teams' hard work and dedication."
Deborah Bardon, Manager HR Service Centre – "I found EAYL to be an efficient and effective way of sourcing job-ready casual staff to meet my needs. The friendly team provided me with potential candidates the same day that I lodged my request and I was able to secure two great people within a few days. I would highly recommend this service to others who have suitable casual work."
About the program:
Earn As You Learn will give you the skills and confidence you need to apply for casual or part-time work in your local area. By signing up you will get access to workshops, resources and contacts. Whether it be writing your resume, preparing for interviews, talking to a Careers Development Officer, networking or finding a job, EAYL has you covered!
Plus, it's a free service just for you! However, places are limited, so if you are studying on campus in Bathurst, Wagga Wagga or Port Macquarie, register now and don't miss out.