Are you starting your studies at CSU? Here are our top tips to help you prepare and set yourself up in the right direction for your career from the start!
1. Plan your career:
Start by thinking through your career plan. Reflect on your career goals and the steps you need to take to reach them. Evaluate the different skills you have, see which type of workplace they fit in best and decide what takes your interest. If you feel a little lost, follow the 5 simple steps on how to figure out your ideal career.
2. Find out what skills you'll need:
Build your knowledge of your career path. Ask recent graduates, lecturers, friends, interns, recruiters or Career Development Officers about the skills and attributes for the career you want. Find out what technical and soft skills (communication, time management, leadership, project management) are required. The more you know, the better chance you have at landing a job.
3. Get professional:
Prepare a professional resume and your personal pitch (outline degree, areas of interest and key strengths) when talking to employers.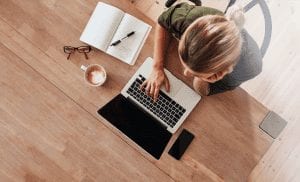 4. Get experience:
It's important while studying to get experience to develop soft skills you can transfer to your career. You can gain experience with casual and part-time work, voluntary workplace learning or overseas opportunities with CSU Global. Whether it's volunteer or paid, any experience will look great on your resume!
5. Fit work around your studies:
If you are working casual or part-time, prepare a timetable of when you can work while studying. You will become familiar with structured working times and become organised with balancing study, work and getting industry experience. A timetable can also help with deciding what jobs you can fit in with your studies.