By Emily Foy-Brown
After years of boring material (I'm talking to you algebra – WHY DO YOU EVEN EXIST?), trying to stay awake in class, highlighting textbooks in their entirety, homework (or excuses) and of course the hormonal friends, it is finally time for closure. Guys, high school has been hard work – and it is all amounting to this one moment of success or absolute failure today that will either make or break like, the REST OF YOUR LIFE!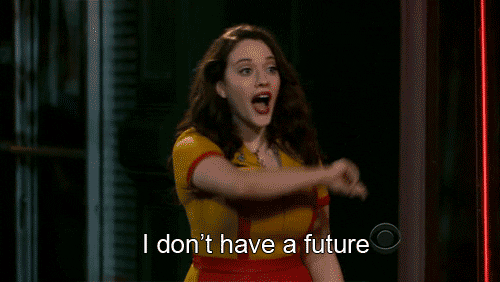 But, dear friends, take a deep breath because I survived, and so will you. I talked to a pretty wise source, my beloved (sometimes) sister – a 2014 graduate, who's been there and done that – about some real answers to your concerns for this week's grade/ATAR release.
How did you cope with the stress of the big week (if you were stressed)?
At the beginning of the week, I was calmer. I felt confident in myself… but as the week progressed the more the stress and nerves grew! I started doubting all my efforts. An hour before, I was a fumbling fool with sweaty palms and shaking knees. It felt like so much stress for just one number that apparently represented my future.

What do you know now that you wish you'd known then?
Everyone one says it, and of course it's easier to appreciate looking back on the experience, but the HSC really doesn't matter. It's a lot of stress for a very tiny result in a big scheme of things. I've never needed my ATAR. Even a lot of those with the highest ATARs in my school year are still enrolled in the same uni courses as I am. It's more about just getting in there and focusing on a field you want to be in – and not giving up!
What advice would you give to school leavers just getting their results?
Get excited! You adulthood is just beginning! You now have the opportunity to make your own choices in study and life – so do something that motivates you, and that you feel passionate about. Use that enthusiasm to your advantage!

What happens after your results come through?
Relief! You realise that hey, it is just a number, and a poor reflection on your intelligence and your actual capabilities. You're free now to choose your career and peruse it, with or without the assistance of your ATAR. Life goes on, but most importantly remember – YOU'RE FREE!!!
Any advice for telling family and friends how you went – or avoiding answering nosy people?
Concentrate on the positives! So you didn't get an ATAR of 99.99, but you might have still got into the degree you were after, or maybe it's super lucky you applied for early entry because you didn't quite get what you were expecting, or hey – a gap year sounds bloody perfect until you figure out what you want to do! Your true friends will have your back no matter what, so forget the nosy ones, and as for your family, well they only want what's best for you. Copping disappointment from others is damn frustrating, but remember it is not a reflection of you and your efforts. It's an expression of how they care for you.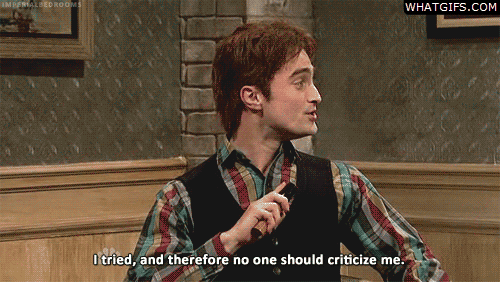 Life is full of so many opportunities to make it yours, so don't lose any more hair or fingernails to stress. You have done what you have done in terms of the HSC. So get excited now for the future, for everything to experience, for everything to learn and for everything to embrace as your own. Good luck!
So, you have your HSC results and ATAR, but now what? Chat to student advisers and current CSU students to find out what do to next. Join the CSU live Facebook chat on Monday 21 December, we'll be here to answer any questions you have about ATARS, applications, offers or anything else to help you on your journey to study at CSU.