Written by Sophie Norris
Hosting a podcast? That sounds great, sign me up! That was my first reaction when I received an email asking to host the 2022 Charles Sturt University Podcast Series.
I knew it would be daunting chatting to various experts and academics about fields I knew nothing about before meeting them. However, it was far from that. What I did learn was the importance of recruiting workers in critical sectors across our workforce and how Charles Sturt is adapting their degrees to ensure any workforce shortages can be met.
In the series we took a deep dive into seven critical industries:
Intersectionality, Diversity and Inclusion.
Teacher's Aide Pathway Program
Aged Care
Career opportunities in Agriculture
CyberSecurity
Graduate Certificate in Indigenous Cultural Competency
Nursing
I got to take part in two episodes of the series about the Teacher's Aide Pathway Program and Aged Care. Whilst my co-host, Georgia Smith, a Bachelor of Agriculture (Honours) student did the rest.
It's much more than just pressing 'record'!
On a personal level, as a communications student working on the 2022 Critical Workforces Podcast Series, I gained experience in just how much interviewing and preparation really goes into producing twenty-five minutes of podcast content.
We would often do multiple (and in some cases MANY MANY takes) as we stumbled on tongue twisters or would laugh with each other when we stumbled over words. Each episode would take often 1-2 hours to record, whilst the fabulous Brett Van Heekeran from 2MCE spent at least another hour or two editing them to be podcastable!
It was also strange recording these podcasts on zoom, not getting to sit down face-to-face with the talent, but it made me realise how amazing it was that I could chat with experts all around the country and across our different campuses, all from my university dorm room.
How we went about creating the podcast
Firstly, the podcast episode would begin before we even opened the Zoom app. I'd work with the Charles Sturt media team to lock in time slots for the interviewees. And trust me, trying to coordinate the schedules of four or five busy people all at once, can be challenging.
Then I'd get the episode scripts sent to me, where I'd review who I was talking to and what points they were going to talk about. For me, this was also an opportunity to add creative flair to the scripts and some personality to the interview questions so I could establish a comfortable atmosphere with the talent before the interview even started.
It was also a great chance for me to practice any tongue twisters and make sure I had the names of the academics down to a tee!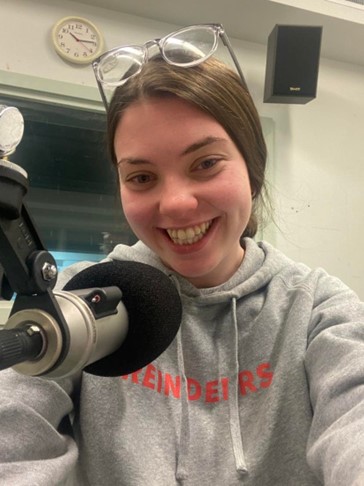 I'd then jump onto the zoom and have a de-brief with Charles Sturt's assistant media officer, Trease. Trease would brief me on who we were interviewing for the day and what they'd have to say.
Then the talent joined.
I must say I was blown away by what they had to say and how much genuine passion they had for their respective industries. I had the pleasure of chatting with Professor Maree Bernoth, a citizen who navigated the aged care sector herself, Dr Libbey Murray as well as current student Ms Sharon Andrews, to hear her experience about undertaking the teacher's aide pathway.
All the interviewees had such interesting insights to share from the experiences they've had in the field and I must say, a couple of times almost convinced me to move into their profession!
However, my favourite part about the whole experience was the learning I received whilst the podcast was recording live.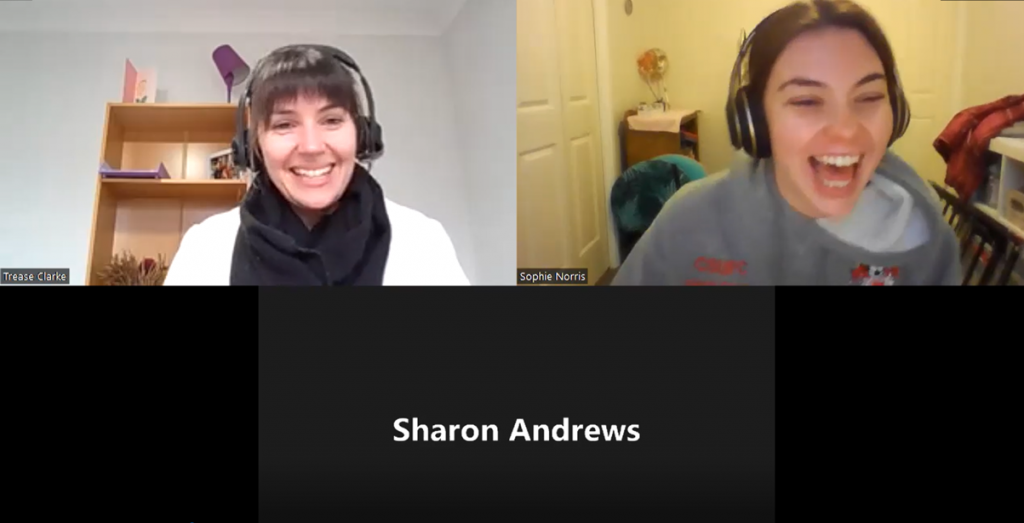 Whilst the scripts had points for what each expert was going to say, hearing them speak passionately and from the heart whilst off the cuff really allowed what they were saying to sink in.
What I was most nervous about going into this podcast was interviewing experts in fields I knew nothing about. However, all the talent broke everything down and explained it so well that by the end of the episode I felt like a quasi-expert in the field, and that I could go explain it to someone else!
Wanna Listen?
So, if you're looking for a quick crash course by the experts on why its so important to keep getting workers into these critical industries, I'd recommend giving it a listen. Perhaps you're looking for some inspiration for your career path or what to study next?
Even just some easy listening whilst going on your next walk, this podcast series breaks through the surface of some really interesting industries that are critical for our futures!
You can listen to the Critical Workforces 2022 Podcast Series here.
Want to hear more of this student's voice?