Written by Joel Sheasby
Even though it seems like the days of lockdowns are finally behind us, COVID-19 is still quite prevalent in Australia. As a student, illness and isolation can significantly affect your studies. I have had covid twice this year, plus the flu a separate time. As an experienced veteran when it comes to being sick, here are some tips to help you get through isolation and get your studies back on track.
I have had covid twice this year. Both times I was extremely sick. It started as a sore throat and cough, then progressed to a very high fever, runny nose, and I even lost my sense of taste and smell. It didn't hit everybody as hard as it hit me, but all those symptoms were present both times I tested positive. I'm sure I would have been even sicker if it hadn't been for all three doses of the vaccine. After the first three or four days of sickness, symptoms start to wear off and the biggest thing is dealing with isolation. It is very boring but facetiming with friends and family were the highlights of my time with covid. Find what you can do to pass the time, whether it is reading, bingeing a new tv series, or learning a new skill from YouTube.
Evidently, I am an experienced veteran when it comes to being sick at uni, here are a few more tips to help you get through isolation and get your studies back on track.
Get a PCR as soon as you have symptoms
Rapid antigen tests seem to be becoming increasingly unreliable. The only way to know for certain if you have covid or not is a with a PCR test. If you are too sick to be in class, you will require a medical certificate, and a doctor will likely tell you to get a PCR test anyway. You can speed up the process by getting tested early. You must isolate for a week after the positive test, and if you wait a few days before getting tested you might end up in isolation for much longer than seven days.
Personal hygiene
Another thing that helped me immensely was keeping on track with my personal hygiene. Even when I didn't feel like getting out of bed it was important to brush my teeth and have a shower. Once I did that I would immediately feel better. Also, as soon as the fever wore off, I made sure to wash my sheets so that I could get some good sleep during the remainder of isolation. If I happen to get covid again I will make sure to keep clean.
Let your friends, classmates and family know you are sick
Even if it is not covid, nobody wants the flu. The most recent time I had covid, I started isolating, wearing a mask, and constantly washing my hands even before my positive test result came through. Because of this, nobody that lives in my dorm on campus got sick, and their studies weren't interrupted. Even letting everybody know that you are sick will help them keep distance until you are not infectious.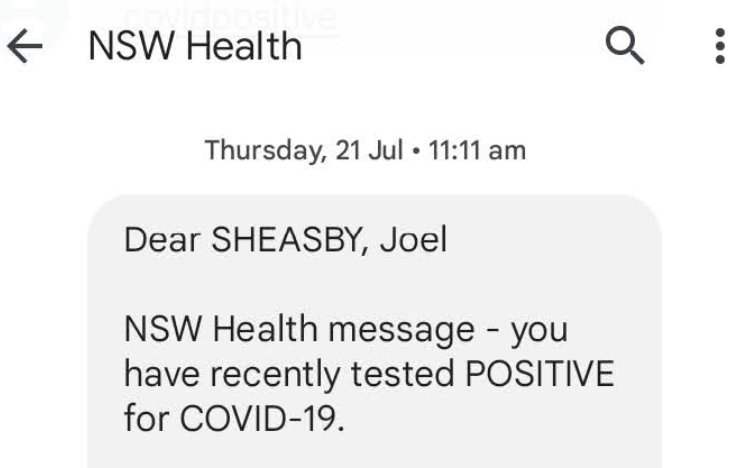 Talk to your lecturers
If you know you are missing class, let your lecturers know that you won't be in attendance and that you might be needing extensions on assignments. Nobody will blame you for getting sick, but it is your responsibility to take initiative when it comes to missing class. Lecturers will be understanding and helpful so long as you make them aware of the situation.
Don't be afraid to reach out
A major difficulty for me when I was sick was not being able to go to the shops. To combat this, I had to ask friends to go shopping for me. You may not want to be an inconvenience to your friends, but most of them are more than willing to help you out. Even if a friend says they can't do it, there was no harm in asking. Just make sure you offer to do the same for them if they get sick.
Give yourself a day (or two) off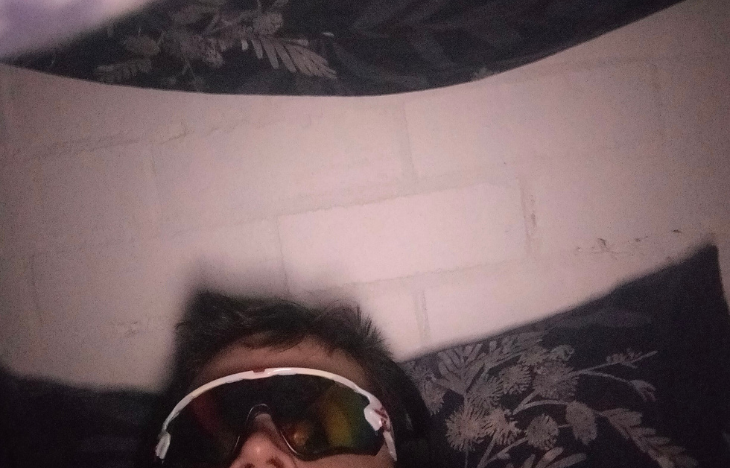 When you are sick your body needs time to recover. It is okay to give yourself time away from uni work. When I was sick, my capacity to absorb information was greatly reduced, and it was better for me to take some time off and relax rather than force myself to read my notes. Realistically, this may be the one chance in the semester where you can't go to class or make any plans, so open Netflix, grab a book, and rest up so that you can get back on track as soon as possible.
Want to hear more of this student's voice?