Written by Georgia Lewis
In recognition of Pride Month (June) and IDAHOBIT Day, the Albury- Wodonga campus held a Pride Night which was hosted by the Albury-Wodonga Student Representative Committee (SRC) on the 25th of May.
The night's theme was chosen to celebrate Pride Month and IDAHOBIT Day on the Albury campus before the first sessions of exams kicked in.
The night was well attended by students dressed in bright colours to celebrate pride in Albury.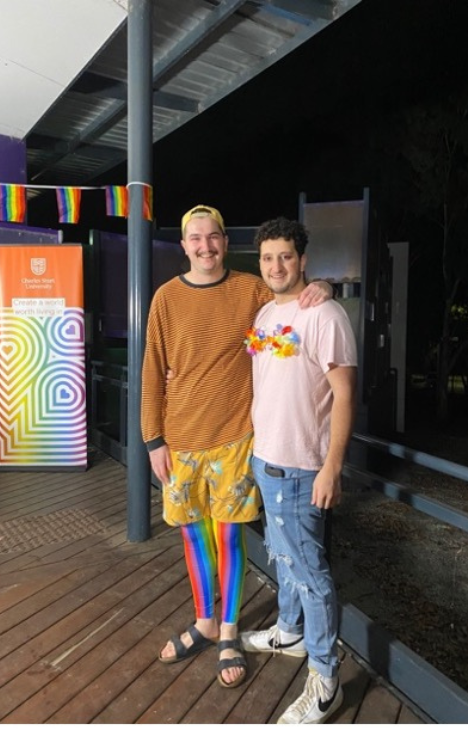 The event came together with the support of members of the Albury Wodonga SRC. Kerry Read (Student Representation and Clubs Officer, Nic Steepe (Advisor, Equity, Diversity and Inclusion) and Erika Cross (student advocate), provided resources and decorations for the night including pronoun stickers which were a highlight of the night.
The Albury-Wodonga SRC created this event as an inclusive environment where members of the Charles Sturt community in Albury could feel safe and support members of our student community.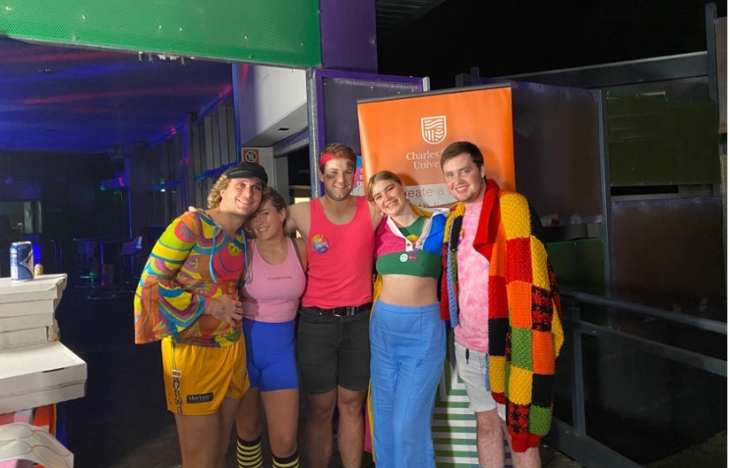 When asked what the event meant to them, some students said:
"To me, pride event means being able to celebrate love and respect in all its different forms, and we can be different, and that is ok." – Tim van Veen.
"It's meant to be celebrated for who you are." – Juliet Domm.
"I think the event was an awesome opportunity for everyone to express themselves and feel safe and supported in their environment. As an Ally, I believe it is extremely beneficial to hold such events to showcase our support for our LGBTQIA+ pals!" – Maddie Dundon.
"It was super important to show that the Charles Sturt University is a safe and supportive place for people apart of this community. And a lot still needs to be done, but it was a great start." – Sophie Williams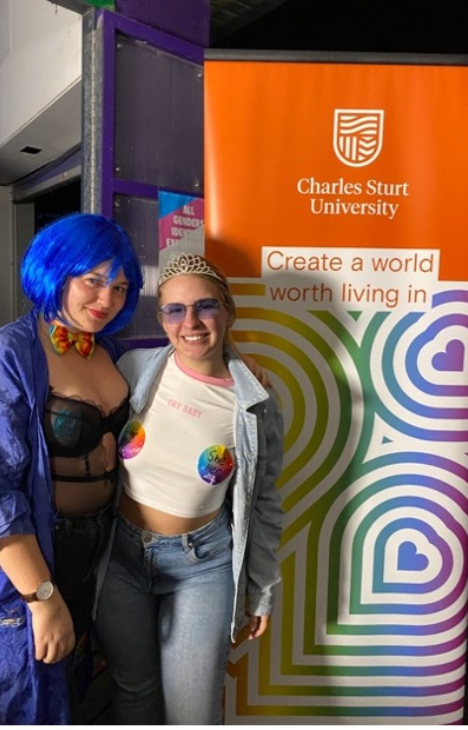 "I like being a part of a university that embraces diversity in all aspects of University life. Even though I'm not technically part of the LGBTQIA+ community I believe it's a step towards uniting the Charles Sturt community." – Alex Grant
To me as a Charles Sturt Albury campus student and SRC member the event allowed students to come together and support each other and feel safe and supported. In running this event, we hoped to acknowledge IDAHOBIT day and Pride month. I believe it is important to note, pride is not something we should acknowledge on a particular day but instead something we should acknowledge and support those around us every day.
Want to hear another student's voice?