Written by Grace Carpenter
The busy part of the semester is coming up, as many people are dealing with multiple final assessments as well as possibly beginning to think about exams. Having a heavy workload like this can be really overwhelming.
There are a few strategies which I have always found really useful to not only stay on top of my course work during assessment times, but also to ensure that I can be prepared well before the due date.
Organisation is key
Making a schedule is very important in allocating specific times to specific subjects or assessments. This allows normal subject work to be included and not ignored. It is helpful to have each day laid out with the work to complete. Planning this ahead will mean that you won't get to the end of the week with ten things to do, instead you can spread it out.
Here is a sample weekly schedule which I use for my class work:
Saturday and Sunday
Read the schedules for the week for ALL classes and write a list
Science comm readings and modules for the week
Human bio readings, PowerPoints and modules for the week
PHC lectures, readings and modules for the week
Monday
Human bio lecture
Science comm lecture
PHC lectures, readings, and modules for the week
Clin prac lectures, readings, modules
This example is used for every week to ensure that the normal course work is not forgotten. So, there are no assignments in it, but adding times to work on these will help, as then you can leave time to edit, re-read the instructions, and hand it in with plenty of time left.
Increase your productivity where possible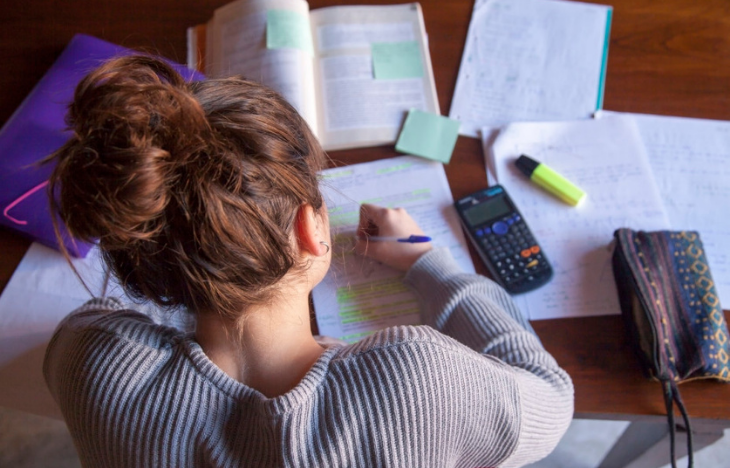 When focusing on getting a specific assessment done, it is great to have a separate list of things to do. This not only helps to ensure you don't forget anything, but it gives you a sense of accomplishment as you complete it. Splitting the task up into all its little parts such as brainstorm ideas, research, write introduction etc. helps you gain little accomplishments throughout doing the assignment instead of having to wait until it's handed in to feel like you've achieved something. Also, being able to visualise how much you've completed, and how much is left is very helpful in understanding the amount of time you still need to allocate in your weekly schedule to working on it.
Don't put too much pressure on yourself
Finally, it's always best to plan to your worst-case scenario. Nothing ever goes perfectly, so plan some days to be busier, or the task to be longer than you thought it would be. If you plan ahead to have the assignment finished days before it's due, it means that little inconveniences that pop up will not be disastrous in getting it done on time. Also, don't expect that you will be able to get a lot done within one day. If you plan to get less done, then working more only means you're ahead. Otherwise if you expect to write the whole essay in a day, and you don't, you're running behind, which can really add unnecessary stress.
All of these techniques used together can really ensure that you can study for exams, complete assignments, and do all the other work without falling behind. Having a visual plan can really reduce stress as you can see all of your accomplishments and be proud at everything you've done.
Want to hear more of this student's voice?