Written by Brooke Chandler and Mitchell Rae
If you are like me – a third year student whose time on campus has been directed by the recent pandemic – then campus events are both a foreign and distant memory.
When I arrived on Charles Sturt's Bathurst campus in February 2020, I was quickly introduced to the tradition of 'Back to School', 'Dag Night', 'Cheeky Tuesdays' and Rafters events. What short lived fun they were because less than six weeks later, I was back home to Dubbo and would not see those events for another 12 months.
And when those 12 months came back around, those events were a sparse occurrence. Sure I was still able to meet a wide range of people but, with a very sarcastic tone, I must thank COVID-19 for the rollercoaster ride. I never would've anticipated the time on campus you have given me.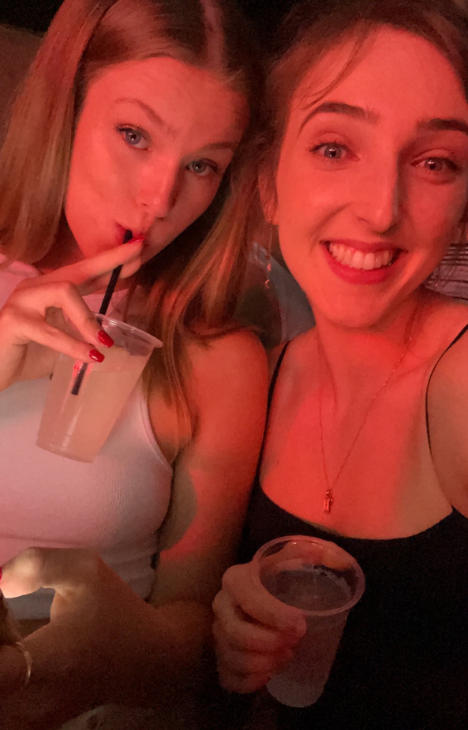 That is why when I moved back to campus this year and the event invitations started popping up, I made the effort to schedule these social outings alongside my work and study commitments. I must admit however that this is not an easy thing. I know I speak for many when I say it felt really strange to consider attending an event with 100 to 200 other people. I mean we've been so accustomed to social distancing and what not! But after a couple weeks, and having dodged the campus round of COVID (do not ask me how because I truly do not know), it is all starting to feel as normal as it should.
Fingers crossed it stays this way but in the meantime, let's reflect on some campus happenings that have truly kicked off the new year!
Ball Park Music at Rafters Bar, Bathurst
On Friday March 25, Bathurst was treated to an exclusive concert by Australian band Ball Park Music. A very well known group to my demographic, the event was seamlessly hosted by Charles Sturt's uni bar, Rafters.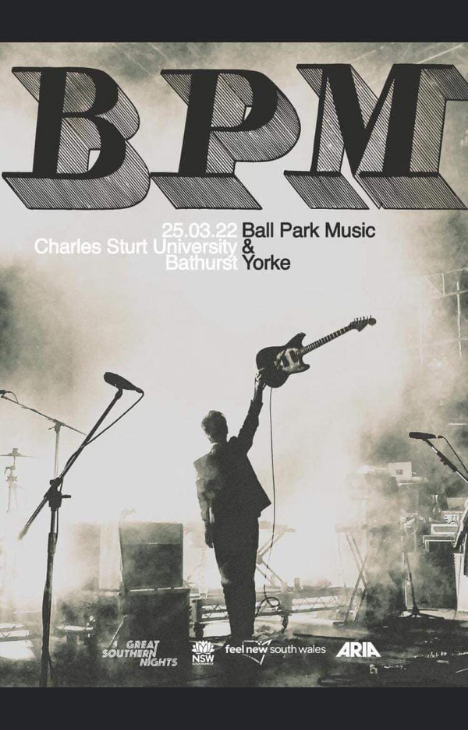 It was a truly fantastic night especially for someone like me who, like I mentioned previously, has not had many opportunities to attend campus events such as these.
A bunch of my friends and I walked the convenient five minutes from our accommodation to Rafters. The turnout was pretty solid with about 150 people, both students and locals. Australian solo artist Yorke was the opening act. I am not sure how but I did not her and her music prior to Friday's event. Now, I am obsessed having listened to her discography over the weekend!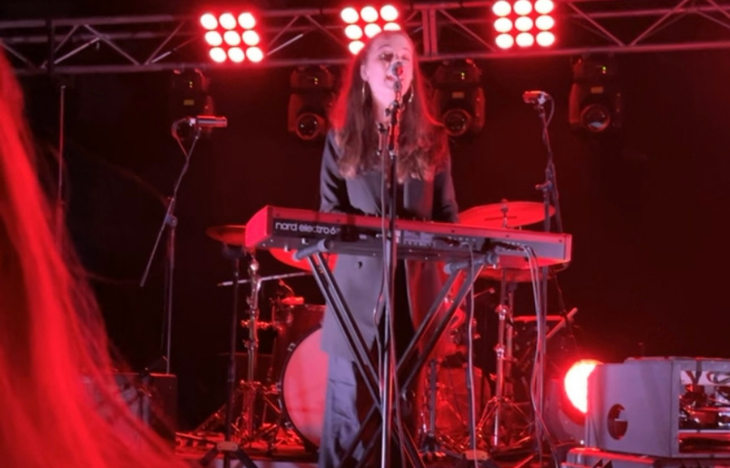 There was a constant flow of attendees between the stage, bar and outdoor areas. The energy was swirling and vibes were high. 'We want Ball Park' was the words on everyone's lips.
During their one hour set, 'It's Nice To Be Alive', 'Cherub' and 'Head Like A Sieve' were some of the hits performed by the group. We were even treated to another unrehearsed song after they finished their set. Afterwards, the crowds dispersed to either 'kick-ons' or bed. Call me grandma but with a big weekend of plans, I went home with the tunes replaying in my head.
I am very grateful to the organisers of this event. It was a real luxury to be able to not only support an Australian band as big as Ball Park, but to utilise a campus facility like Rafters. I hope there are more events like this planned for the near future!
Thirsty Merc at The Crow Bar, Wagga Wagga
According to Wagga SRC President, Mitchell Rae, "Back in the day" has become such a common phrase around the Wagga campus.
"Anyone who is third year and above will 'bang on' about the days when The Hub was raging with people and the Crow bar was open for uni nights every Wednesday.
Well after years of silence, the Crow Bar had its official reopening just a few weeks ago. Word spread quickly that Thirsty Merc would be the headline act, and tickets were selling like they were going out of fashion.
When the night arrived, students poured into the Crow Bar, dressed up in a mix of hilarious and extremely stylish "throwback" outfits, dubbed "crowback" for the big night. Locally grown bands Frostbite and DuckPuppy kicked off the night with a bit of Rock, alternative reggae, and more rock.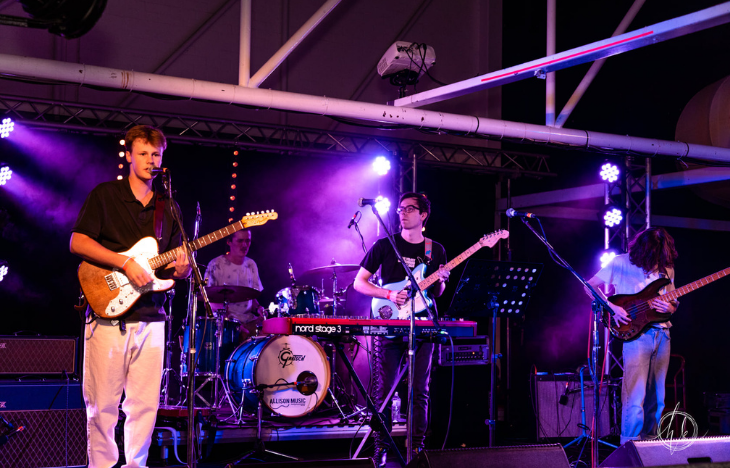 As the night progressed, the music boomed and the sound reverberated in your chest, hyping you up and pulling you to the dancefloor. The Bar was packed with buzzing students and the courtyard was packed with conversations trying to be held over the battle of music on the stage. Between the second and final acts, the crowd was chanting sea chanties. The excitement was out of control.
When 10pm finally hit, and Thirsty Merc was announced to the stage, the spread of students suddenly condensed to a huge mosh pit right in front of the stage. The bar went empty, the stage was like a pontoon floating above a sea of cheering students, 800 people jumped and sang the lyrics of 'In The Summertime', and 'Someday Someday', and '20 Good Reasons'.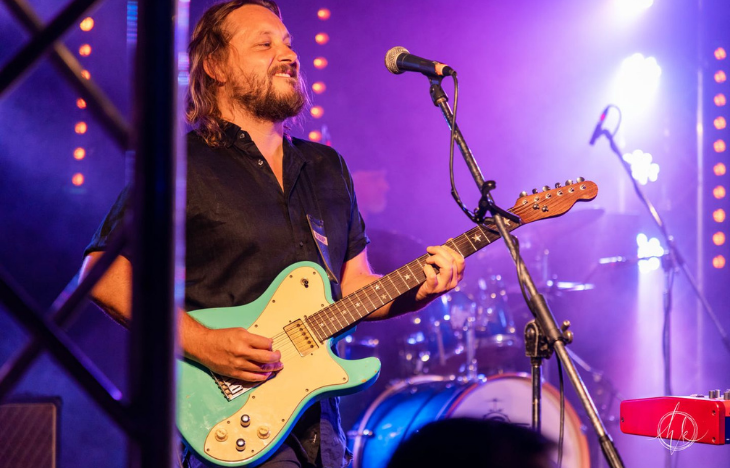 An hour went by like a flash and still everyone was packed around the stage, almost falling over the barriers as the crowd surged with every smash of the drum. It was such a wild vibe that when Thirsty Merc Played their last song, they left the stage with the crowd chanting "ONE MORE SONG. ONE MORE SONG. ONE MORE SONG." The band turned right around and jumped back on the stage. "We love you all" and "CSU is our favourite crowd" is what Rai (lead singer) cheered to the crowd before they dug their heels into a mad encore that sent us all crazy.
11:30 rolled around, the band was spent, but the crowd couldn't stop. They danced until the busses arrived, taking them into town to keep the night going. Nobody wanted the night to end. The spirits were high and the time was now. Finally, we have seen what "back in my day" really felt like!