Are you a new or continuing student who is struggling to navigate the many rules, policies, and procedures of tertiary study?
You are not alone – and the Charles Sturt University Student Advocacy team may be able to help.
The who?
If you have not heard of them before, you are in for a treat!
The Student Advocacy team at Charles Sturt is a free advice and assistance service designed for both online and on-campus students.
Whether it's over the phone, Zoom or email, team members Rachel Stewart- Allan and Erika Cross can guide you through the challenging situations you may face at university.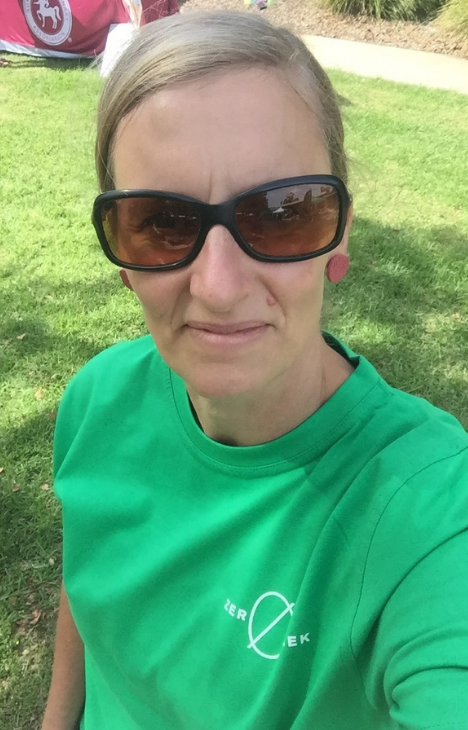 Rachel, who is based in Canberra, and Erika, who is based in Albury, bring a strong background of tertiary experience as well as empathy.
"I was in the Division of Learning and Teaching for 10 years," Rachel told Charlie. "So I have worked with academics from all faculties. That has been a really helpful background as I understand the study side, like the systems used and what issues can arise for students."
On the other hand, Erika started out as an environmental science tutor. "From my experience teaching I realised I have a passion for helping students from diverse educational backgrounds achieve academic success," Erika said.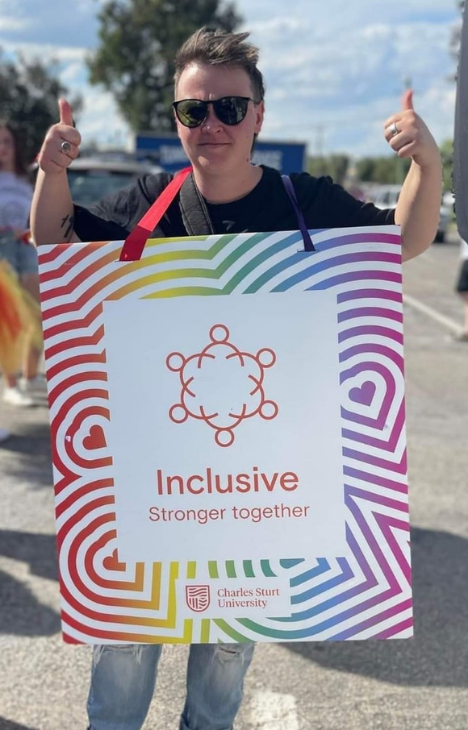 In both a complimentary and contrasting sort of way, both Rachel and Erika bring a varied range of skills to the team.
What can they help with?
The Student Advocates work with on-campus and online students and much of their work focuses on supporting students experiencing complex academic or personal challenges impacting their study.
Erika explained, "We help students navigate things like academic and general misconduct matters, appeals against certain decisions made at the university, show cause notices for academic progress, special consideration and grade review."
And if that isn't enough, the Student Advocacy team work alongside students in providing the university with feedback on study experience and complaints.
"Our experience supporting students with academic misconduct matters has shown that some students may not be aware of the expectations around academic integrity, referencing and paraphrasing. They may also not be aware of potential consequences of plagiarism, cheating, collusion, or contract cheating."
"We often look at student cases together," Erika said. "That way we can put both our experiences and skills together to get the best solution. Sometimes we have to deal with some pretty complex things."
We have had some great outcomes for students which makes this a really rewarding role," Rachel added.
So, as you can see, the Student Advocacy team is specifically designed to support Charles Sturt students.
Are they a new asset to Charles Sturt?
Essentially yes!
Charles Sturt University was inspired by the advocacy work of fellow universities. "Our manager met with these universities and after an amazing conversation, decided the team would be a benefit to Charles Sturt students," Rachel added. "Our team joins the long list of Charles Sturt support and services."
In addition to a new web page, Rachel and Erika are excited for students to utilise their online form. "It is designed for students to explain their circumstances so we can direct them to our most suitable process for their situation."
The best student care
The Student Advocacy team have strong connections with other Charles Sturt support and services. Rachel gave an example, "We work alongside the Disability team all the time and have referred a lot of students to Academic Skills."
"What we really do want to stress to students is that every case is considered. We do not turn any away," Rachel explained. "We take the student perspective and step them through the whole process."
"You can feel the relief from the students we have worked with," Erika added. "We really do want fair outcomes for students!"
Reach out to the Student Advocacy team
For more information or to contact the Student Advocacy team, visit the Advocacy and support web page.