Hi, I'm Bria and I'm a contributor for Charlie.
I started studying at Charles Sturt University in 2021 and so far I've made friends, worked on fun projects, faced my stage fright with class presentations, and tried karaoke (loved it, but wasn't great at it).
Studying a Bachelor of Communications with a specialisation in Digital Media Production is amazing. My last day of classes on-campus in 2021 was by far my favourite. As my housemates could attest, I looked like the cat that got the cream. What my housemates probably couldn't tell you is what exactly I do in my course, or what I want to do after I graduate and have my degree. It's fairly simple, I want to create digital content; videos, advertisements, social media posts, documentaries, movies. The world is my oyster and I want to do it all.
The great thing about my course is that my lecturers are teaching me to adapt, analyse, and create, the most important three skills I'll be needing in this industry.
Thankfully, my parents have long suffered my creative exploits. Ballet, violin, painting, photography, and videography. So I've always been encouraged to pursue and explore my passions. Being – as my parents would describe – dragged around the country from state to state and country town to country town. I've been able to experience different aspects of life growing up, different opportunities for creative exploits, and different social circles. All experiences that have proved useful for my transition to Charles Sturt.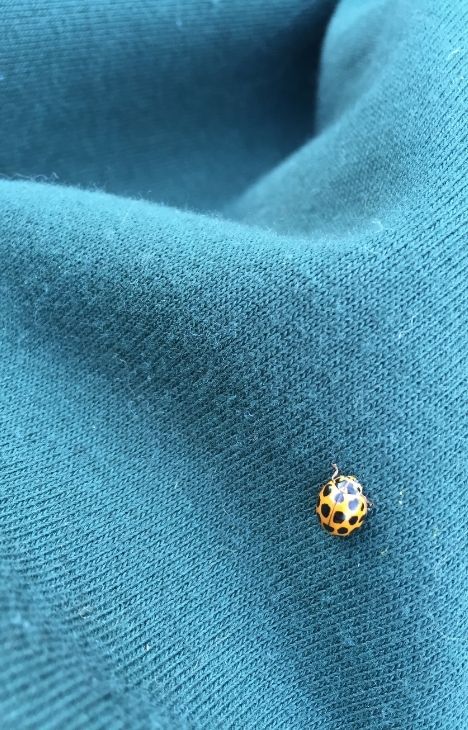 Being away from home was hard, with four-hour drives in between my family and my exciting new life. In fact, the move was so large that during orientation week I was asking the universe for some message that I was in the right place. Not even a day later a ladybug landed on my sleeve and refused to let go. Not everyone believes in the universe or the right path, but I believe that I am on the right track.
My hope is that this path will lead to influence in the media – enough so to make a difference. I'm still trying to find my one cause, but in the meantime I have so many ideas.