When I was 19, I moved from Sydney to Wagga to pursue my dreams of becoming a vet. Whilst plans changed slightly, six years later I have completed a Bachelor of Science, Honours and have started a PhD. I love my current trajectory and soon enough I'll be a doctor, though quite a different kind to the one envisaged as a teenager.
What this does mean is that I have lived in Wagga, a regional town about 5 hours from major cities in either direction, for the past 6 years – and I love it.
Living on-campus during undergrad was an experience. We had our own little community, with people from a multitude of backgrounds, studying a range of degrees – acting, agriculture, business, psychology, med science, radiography to name a few. I still remain close to a number of friends who I met during these years, and we often reminisce the stories of living together (enjoy this while it lasts!).
I had the most incredible room for two of these years, upstairs with a window looking out towards paddocks filled with horses and kangaroos, where the sun would put on a show as it set behind the hills in the distance. Studying at my desk next to this window and view was absolutely wholesome, and at times distracting.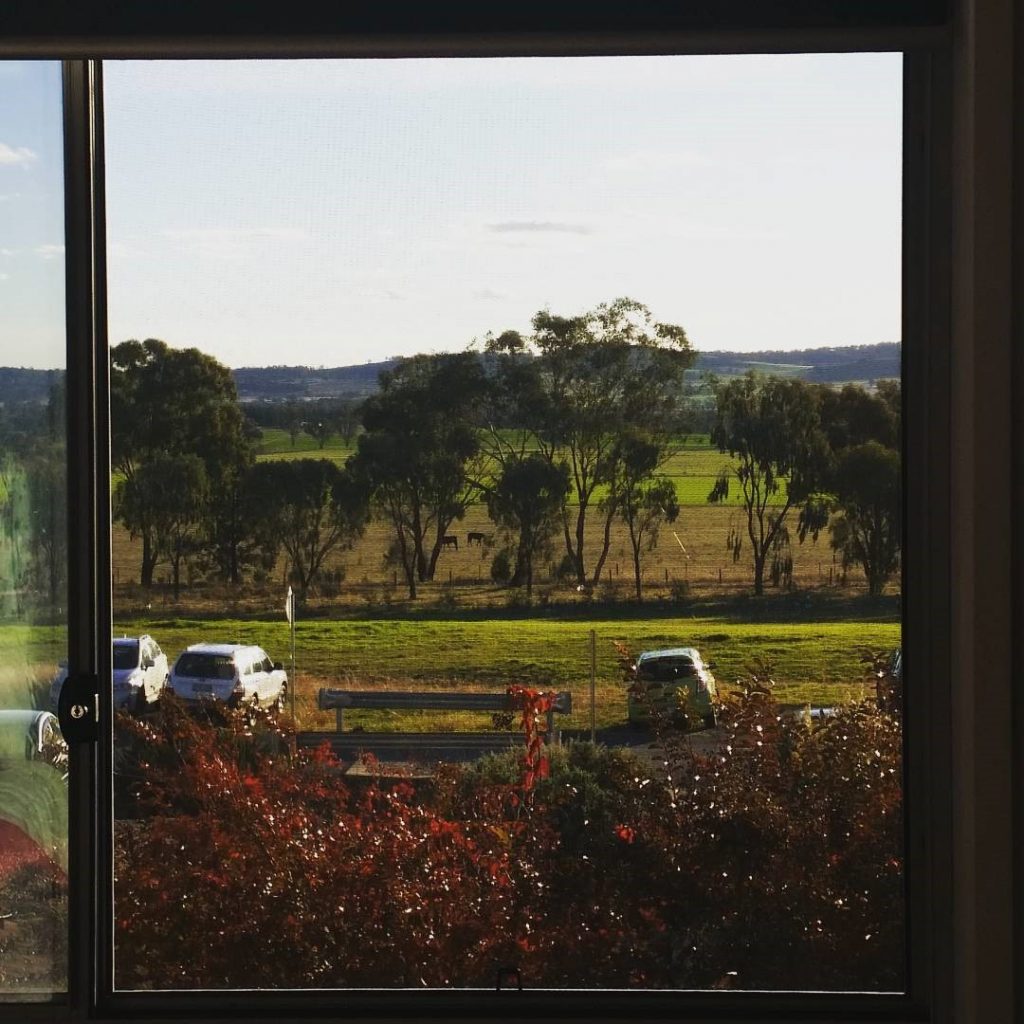 My friends studying in the city back home would travel some 90+ minutes to class each way, every day. For me, waking up just before class, or indeed napping between them, was a luxury taken for granted. In some of the smaller classes I formed great working relationships with my lecturers, who I still say hi to when passing on campus six years later. These connections have also led to job opportunities that support me in my postgrad degree now.
Today, I live off campus, with the cost for rental homes comparable to a share house room in a major city (we all know how pricey Sydney is in this department).
'Going to town' for essentials (groceries, coffee, study snacks) takes 10 minutes and there's everything you could need. Weekends are spent on adventures and road trips around the region or hanging out at the river. The Riverina is a beautiful part of the world.
Sure, there are also some drawbacks: it takes 5 hours to visit my family, public transport could be better, and there's generally more 'to do' in a city. Though none of these problems would make me pack up and move any time soon.
Now as a PhD student, the highlight of my day is leaving the lab as the sun is setting over the paddocks across the road. Breathing the quiet, fresh air after a busy day, I realise how lucky I am to be studying in a regional area.
Written by Emily Cross, researcher and young scientist.
Share your story
If you're a Charles Sturt student with an interesting story, we'd love to share it! Send us an email at charlie@csu.edu.au.